The Beginning of Malaya Optical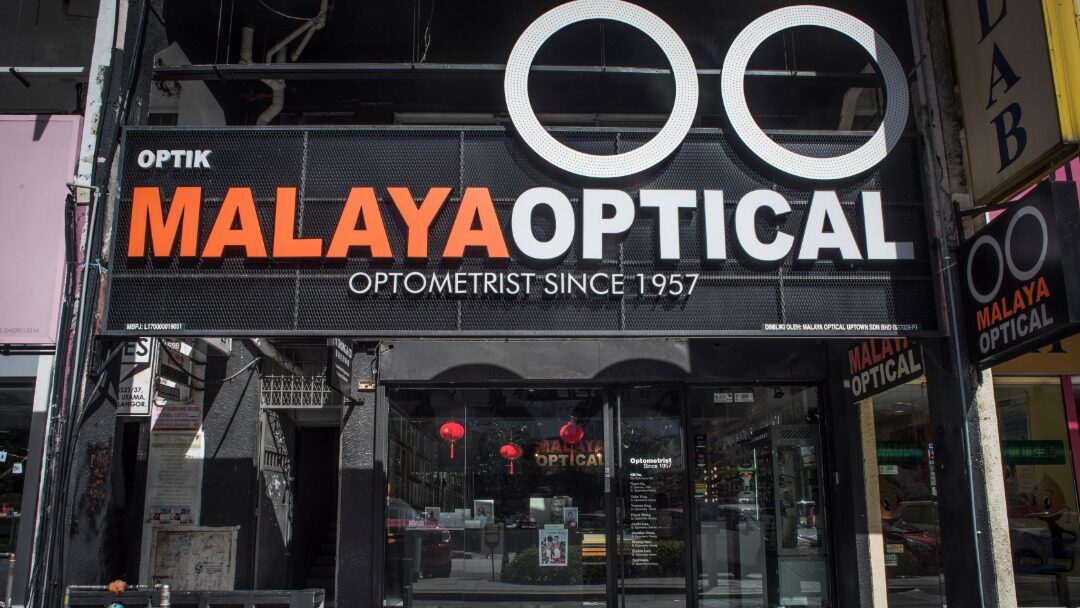 Since its inception in the 1950s, Malaya Optical has, with great rapidity, become a household name in Malaysia. Its continued reputation is solely due to its excellent service, integrity, and sincerity that always puts client satisfaction as a top priority.
Here is how our story starts- our founder, Ho Kai, came to "The Malay Peninsula" in the year 1922. Malaya Optical (not Malayan) at High Street (Jalan H.S. Lee) opened its gates in 1971.
Since then, several people of repute have joined our business and imparted their expertise. For instance, Bobby Hoe, former President of the Malaysian Optometry Association (MOA), joined our company as an Ocular Prosthesis Specialist. William Ho, another President of MOA, also joined us as the Operation Manager.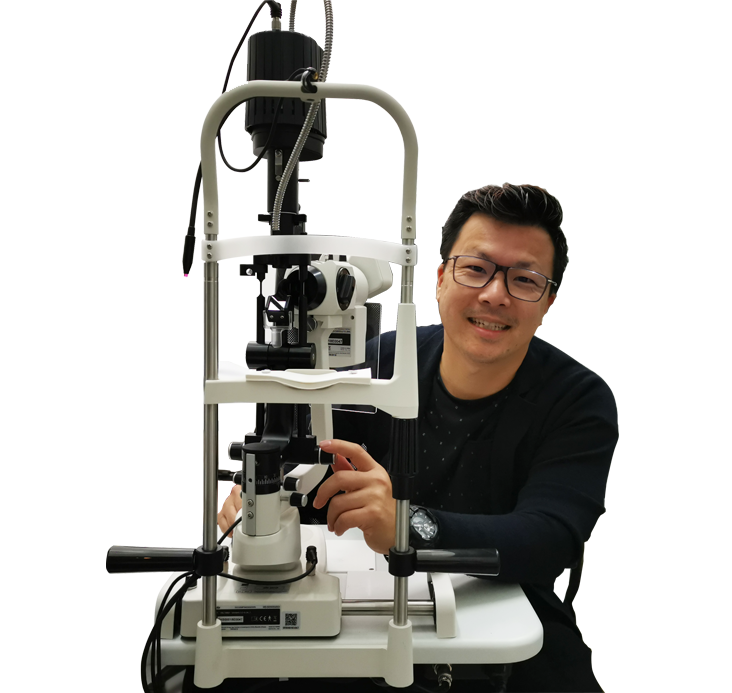 In 2006 Malaya Optical, Subang Jaya opened its doors to welcome customers. From then onwards, there was no looking back. Presently Malaya Optical is headed by Mr Ryan Ho, our CEO who is a skilled and experienced optometrist himself. Mr Ho took charge in 2001 and has been instrumental in steering the company to greater heights since then.
Since the beginning of our journey, the trajectory of our path has only gone upward. From a single store, our branches are now all over Malaysia.
Our growth is organic
Our name is not the result of prolific paid advertising, but it is chiefly due to word of mouth. In sixty-two years, Malaya Optical has catered to more than twenty-five thousand patients and we are proud to say that our patrons keep coming back to us, from one generation to next.
Here is what one of our customers has to say about us –
James L. from Kuala Lumpur says, "…Most eyewear shops would cramp you into this small room to get your eye tested but this shop has got a very nice spacious eye consultation room. They have state of an art eye profile machine that does eye complication checkups…"
Natasha J. from Kuala Lumpur says, "…They have always been professional and on the mark in terms of quality and reliability. The designs they have are also different…they have a wide variety to pick from.
(Reviews are from Yelp)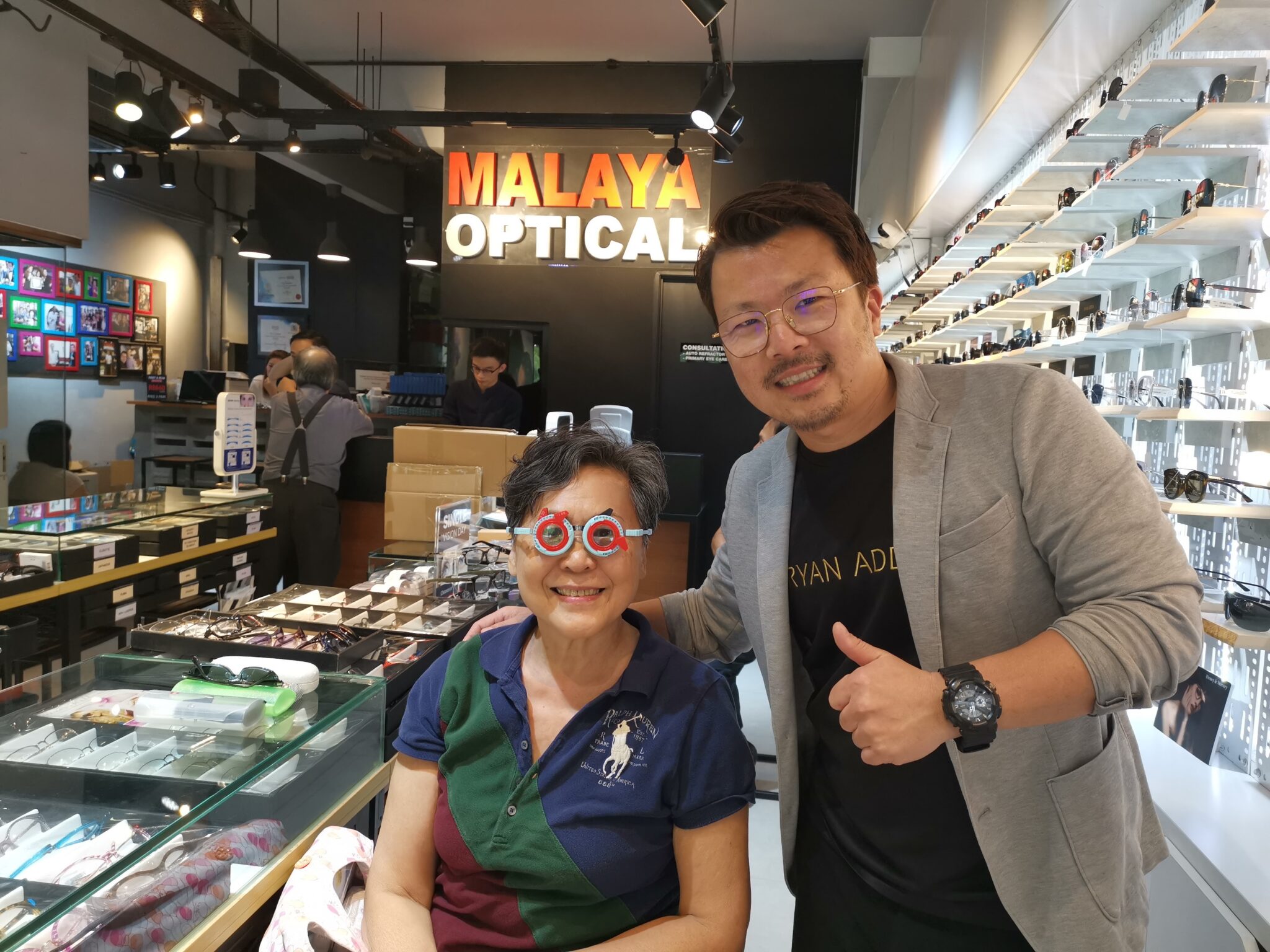 Meet your optometrists
Ryan Ho: Skilled Optometrist and eyewear stylist with more than ten years of experience. He has a BSc degree from the University of Kansas, USA, along with a Bachelor of Optometry (Hons) from Malaysia. He deals with subjects such as children's myopia, and progressive lens fitting, among others. A leading expert in his field, Mr Ho has made several television and newspaper appearances, such as National TV RTM, and The Star.
KM HO: Our veteran optometrist with forty years of experience in multifocal fitting, Rigid Gas Permeable, and children's myopia. Mr Ho is in charge of training all the optometrists before they start practicing. All our difficult and complex cases are always handled by him.
Wong Yoke Ying: With thirty years of experience, Ms Ying graduated from the University of New South Wales (Australia) in 1984, and deftly deals with vision problems in both young and adults alike.
Yvonne Ang: BS of Optometry (Hons), Tun Hussein Onn. Area: Children's Myopia, Ortho K, and Multifocal Fitting.
Sashi: BS of Optometry (Hons), Tun Hussein Onn. Area: Children's Myopia and Occupational Progressive lenses.
Eunice Loh: BS of Optometry (Hons) MY, Tun Hussein Onn. Area: children's short-sightedness, and high myopia.
Fiona Wong: BS of Optometry (Hons) MY, Tun Hussein Onn. Area: progressive lens fitting and children's myopia control.
Khong Yi: BS of Optometry (Hons) MY.
Nurain Aliah (Ally): BS of Optometry (Hons), SEGi University.
Fatin Nadilah: BS of Optometry (Hons), Management & Science University (MSU)
Benji Liew: BS of Optometry (Hons), SEGi University
Zhi Ming: BS of Optometry (Hons), SEGi University
Michelle Lee: BS of Optometry (Hons), SEGi University
Edwin Chen: BS of Optometry (Hons) MY.
Now, let us explore the services that we offer to our patients!
Our patients have access to not just regular eye check-ups, but also complex procedures, performed by the best professionals in town. Our treatment process is always extremely personalized. We at Malaya Optical (not to be confused with Malayan Optical) do not implement the same eye care plans for all individuals. We craft your treatment plan based on your needs!
Our service is thorough and meticulous and we take the utmost care of our patients at every step. We have listed below some of the services that we offer.
First and foremost, we offer the latest Ortho K treatment for myopia control, in children and adults alike: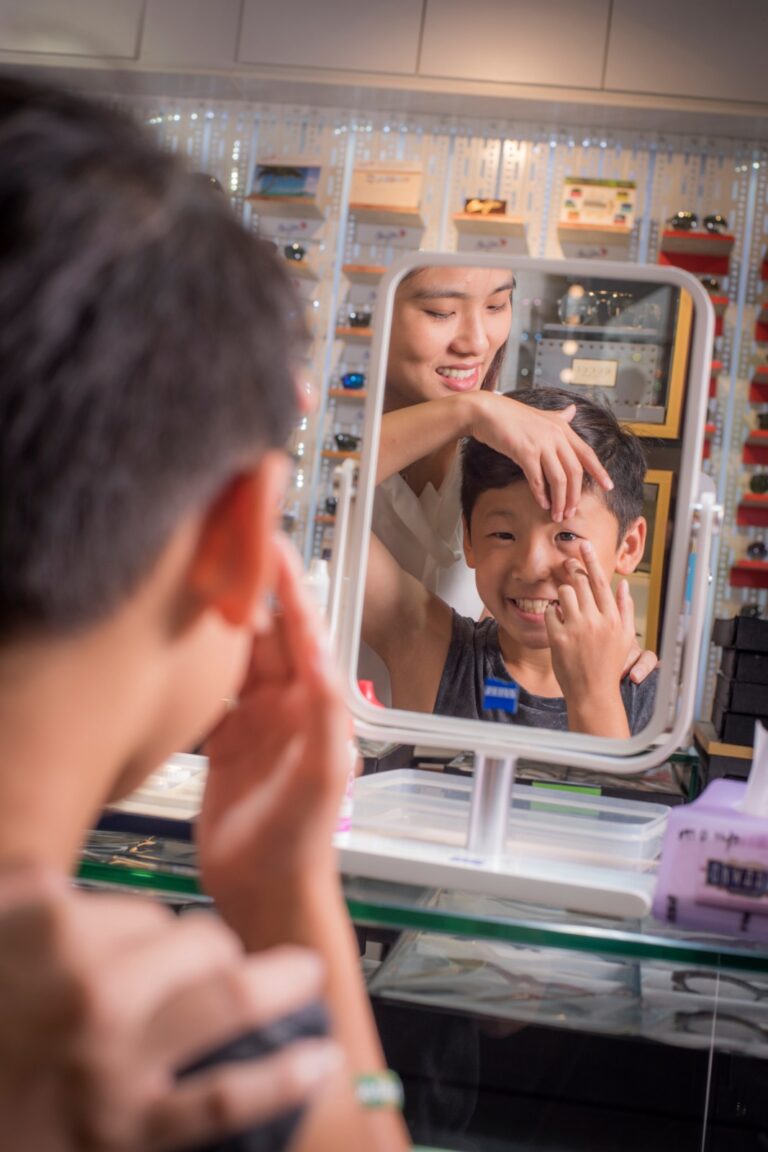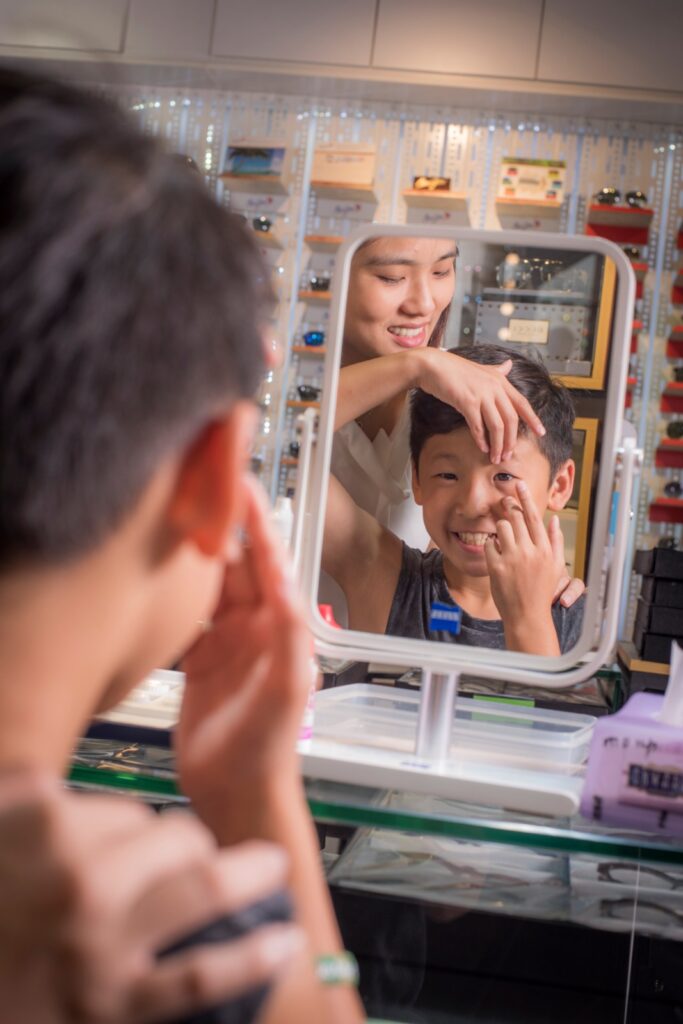 A non-invasive procedure, Orthokeratology helps reshape the curvature of the eye and eliminates the use of glasses in individuals. Professionals consider it one of the most effective eye care treatments for myopia control and progression.
It is especially beneficial for children because they do not qualify for LASIK treatments. And to top it all, the procedure is absolutely painless.
Our treatment process is very detailed. There will be an initial consultation where we will consider the patient's lifestyle and assess whether they will benefit from Ortho-K therapy. We will perform a refractive evaluation and ocular health assessment before we proceed with the therapy.
The thorough eye examination process involves checking refraction, corneal curvature, dry eye, and pupil size measurement. After completing the check-up, we will proceed with the fitting and evaluation. We always invest in the latest and the best technology. In this case, an advanced corneal topographer – the Oculus K5 topographer – is considered the gold standard.
At Malaya Optical, we have been performing this procedure for ten years and can guarantee you a ninety-nine per cent success rate. Our trained and experienced professionals will provide step-by-step guidance to help the patient adjust to the lenses.
We also help with lazy eye management:
Lazy eye or Amblyopia is a condition where one or both eyes have reduced mobility. It can cause vision impairment that can get severe as an individual ages and the condition of the eye deteriorates.
We, at Malaya Optical, provide the necessary treatment needed to curb the effects of a lazy eye in patients, especially children. We make sure our young patients get the best available treatments for lazy eyes. The treatment plan often involves strabismus surgery to straighten the eyes, and after that, the patient needs to wear an eye patch. Early diagnosis and treatment always promise a better outcome.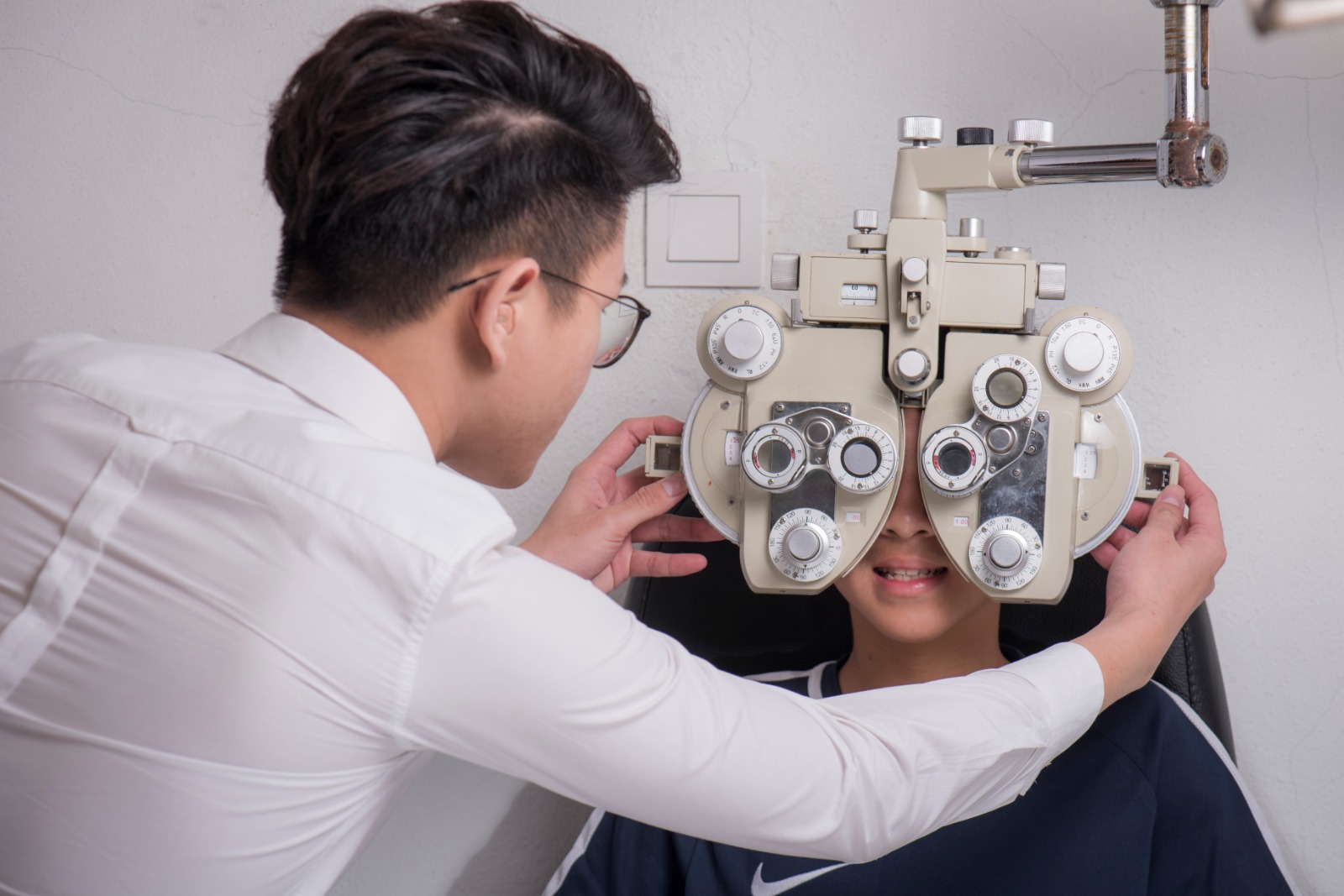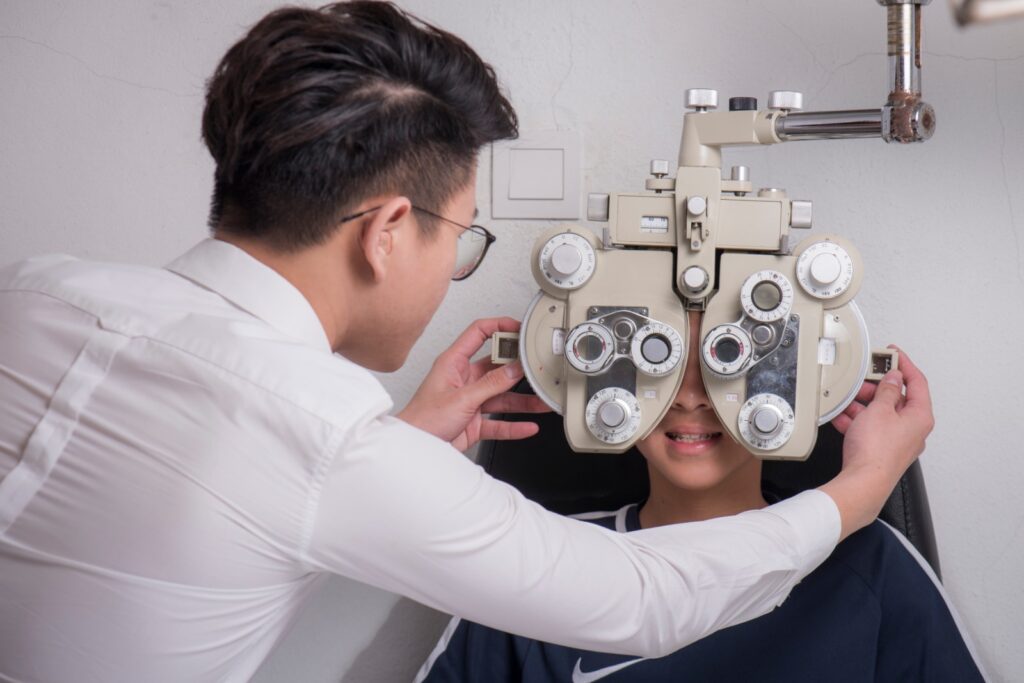 If you need help with styling, we are here for you! In fact, Mr Ryan Ho has been hailed as one of the first eyewear stylists and designers in Malaysia. We will help you choose the best frame from our large collection of frames and sunglasses that compliments your face. We take into consideration not just your face shape, but also your job and lifestyle to choose the perfect frame for you.
We also provide eyeglasses repair options when it comes to your glasses:
Whether your glasses are not properly aligned or you have accidentally bent your frame, we will look into it, and fix it for you. We also provide cleaning, nose pad fixing, polishing, spring-joint repair, end tip fixing, and so on.
So, if your glasses need servicing, you know where to come!
Malaya Optical is the home of some of the world-famous luxury and high-end brands. We provide frames that are authentic and are not easily available in the market. We bring those frames directly to your doorstep from their place of origin.
At Malaya Optical you will find the following brands –
Lindberg – one of the first eyewear marks on the planet to exhibit a full titanium assortment.
Moscot – infuses its unmistakably refined, downtown aesthetic with nearly 100 years of eyewear expertise and unparalleled craftsmanship to create its timeless eyewear.
Garrett Leight – what sets them apart from other eyewear brands is their unique designs and stylish aesthetic. 
Apart from sunglasses and prescription glasses, we also provide contact lenses. Brands such as Acuvue are available both online and in our retail stores. And, if you need any form of guidance and assistance, the professionals at our store are always there to help you.
For our continued excellent customer service, Malaya Optical has received several awards and accolades.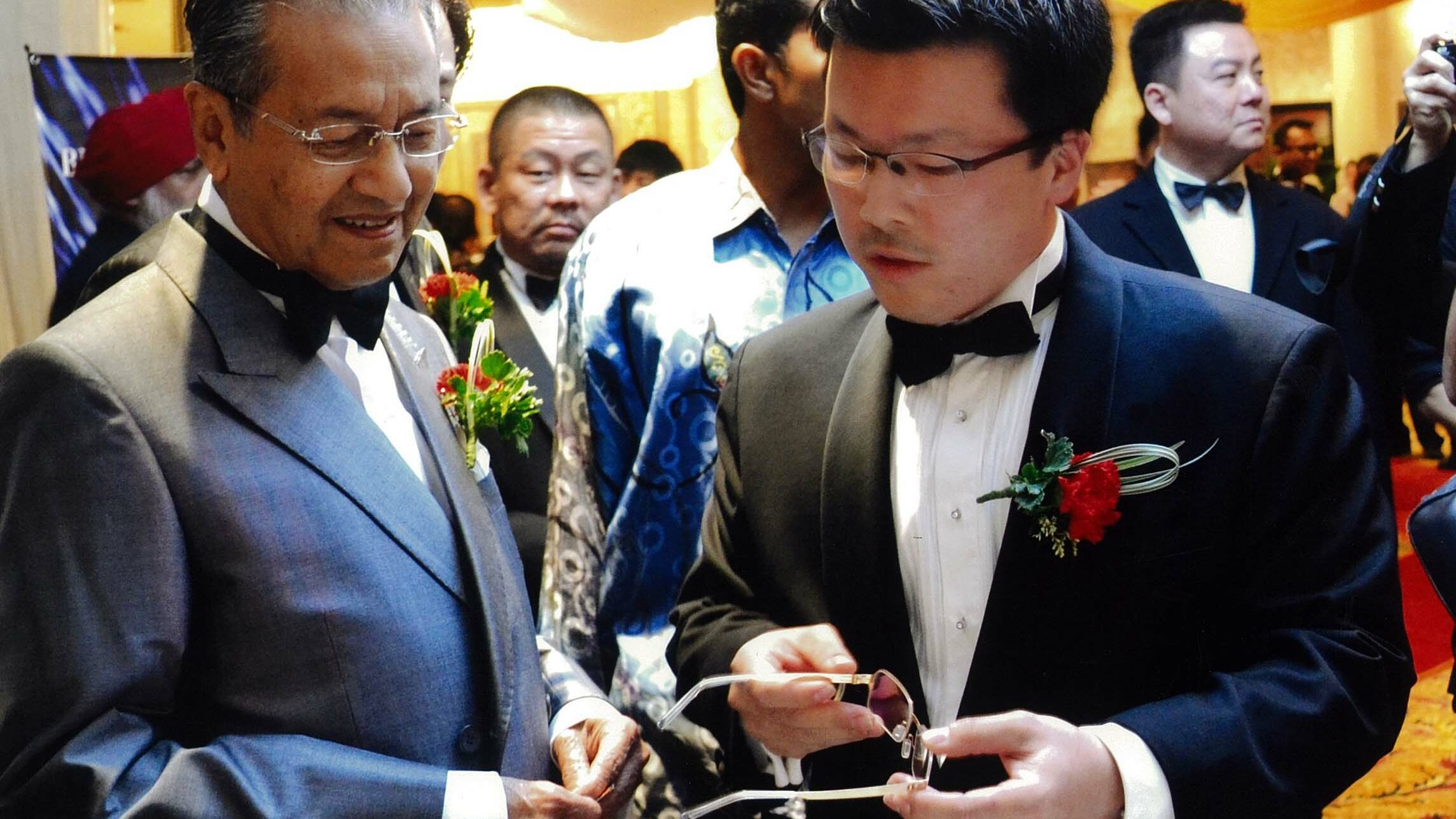 Here are some of the awards that we have received to date
Strategic Business Partner Award Since 2007
The Brand Laureate Award 2010
The Brand Laureate Award 2009
Our CEO has also attended the Zeiss Convention 2019, at Zeiss HQ, in Berlin, Germany.
Parting Words
Before sourcing any product, our priority is to ensure its authenticity. Fraudulence is rampant in the industry and hence, as customers, you too must ensure you are getting advice from the right sources. Before going for an eye check or eye examination, ensure you find the best optometrist.


Malaya Optical is headed by Mr Ryan Ho, not Mr Hoo. All our branches bear the same brand name, with no variations. Malaya Optical doesn't have 'n' at the end. Malayan Optometry, Optik Malayan, or Malayan Optical is NOT associated with us. There are many similar sounding brands but remember that there is only ONE Malaya Optical.
How do you get in touch with us? If you wish to know more about our services, we are just one click away. Visit our website for information as well as for booking appointments for consultation.