History of Paul Frank Eyewear
1967 – Paul Frank Sunich was born and persuade his carrer as an American cartoonist, artist and fashion designer
Paul Frank's best-known characters is Julius the Monkey, till today and has been broadcast across the world and in a wide variety of media which is the creator of all the characters of Paul Frank Industries.
1995 – Paul Frank started his career in a small Huntington Beach garage at his house
Paul Frank started sewing custom wallets, guitar straps and backpacks as gifts for his friends.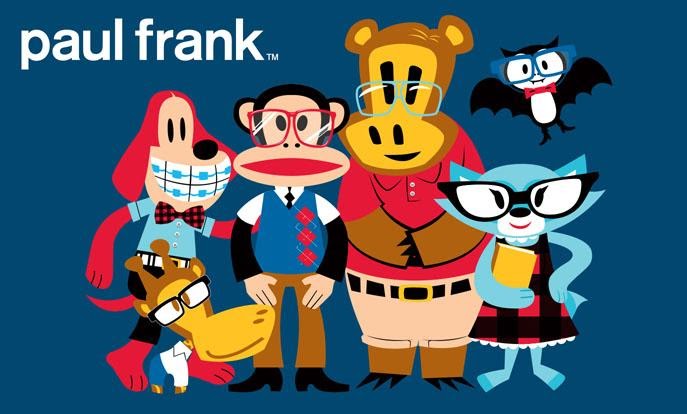 His products were unique and full of colours and people couldn't find anything like them anywhere else.
His gifts consisted of characters with names like Julius the monkey and Skurvy.
Little did anyone know, the excitement and interest in these adorable characters, Julius, Skurvy and others would soon thrust them to become pop culture icons.
Paul Frank mentioned that there is always one thing that keep them motivated while working such as sewing gifts for friends or family or silk screening t-shirt designs which is the word fun and colourful.
In which they have been creating smiles all over the globe for over ten years not only for kids , whereas adults as well through our most recognized character, Julius with the combinations of all that with our brightly colored, mid-century inspired vision.
A few years later, Sunich formed Paul Frank Industries with his partners Ryan Heuser and John Oswald.
The company continues to develop and design products intended to reflect the original ethos from the garage days applying themes from music, art and pop culture with an influence from mid century design into everyday objects.
The company's iconic character, 'Julius' the monkey is featured on many of their products, which are available through multiple retailers and their own stores.


Paul Frank Eyewear
Bright colours, fun design, and unique textiles are all in Paul Frank's mind and design and it is just a few things that make up this company.
From eyeglasses sunglasses to prescription eyewear made in tradition of Paul Frank Industries in vintage shapes and outstanding colour combinations.
All models are made from acetate, a high quality natural plastic made with spun filaments of cellulose taken from wood pulp which is stronger than normal plastics and resistant to scratch and damages.
Paul Frank eyewear offers you an array of classic and retro shapes, combined with unique and fun colour with the combinations of different sizes.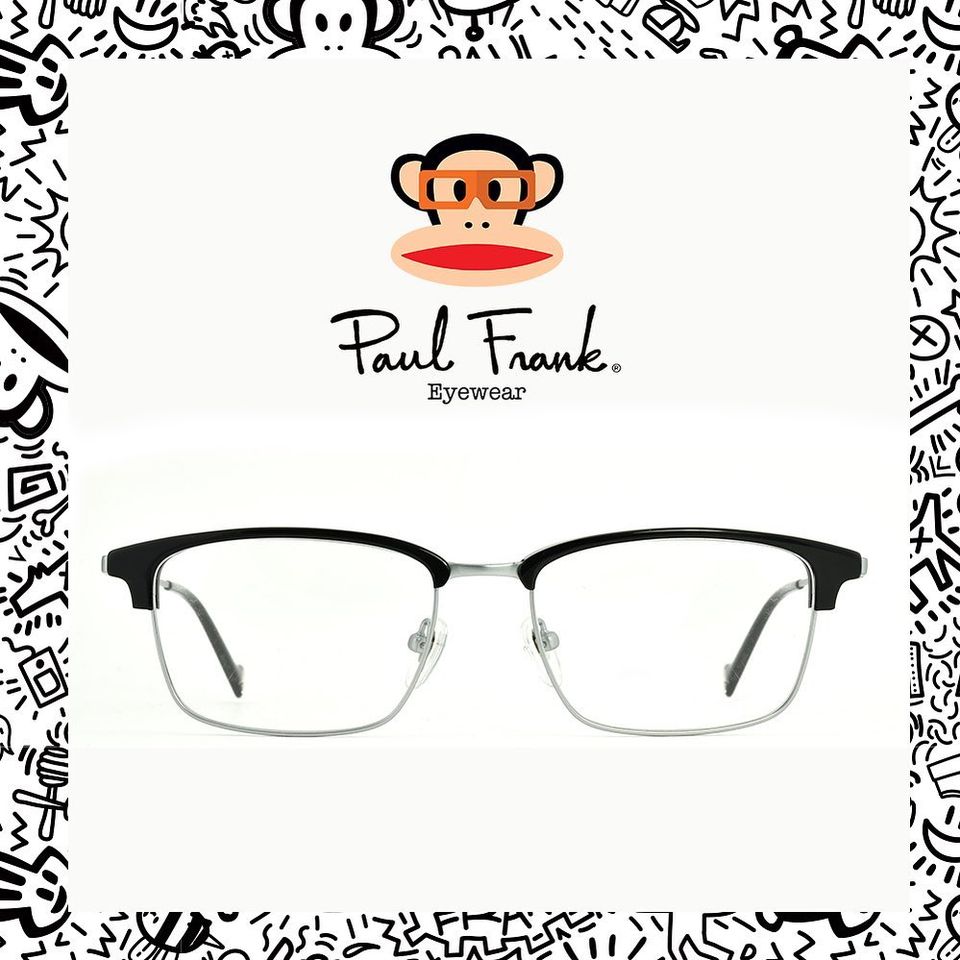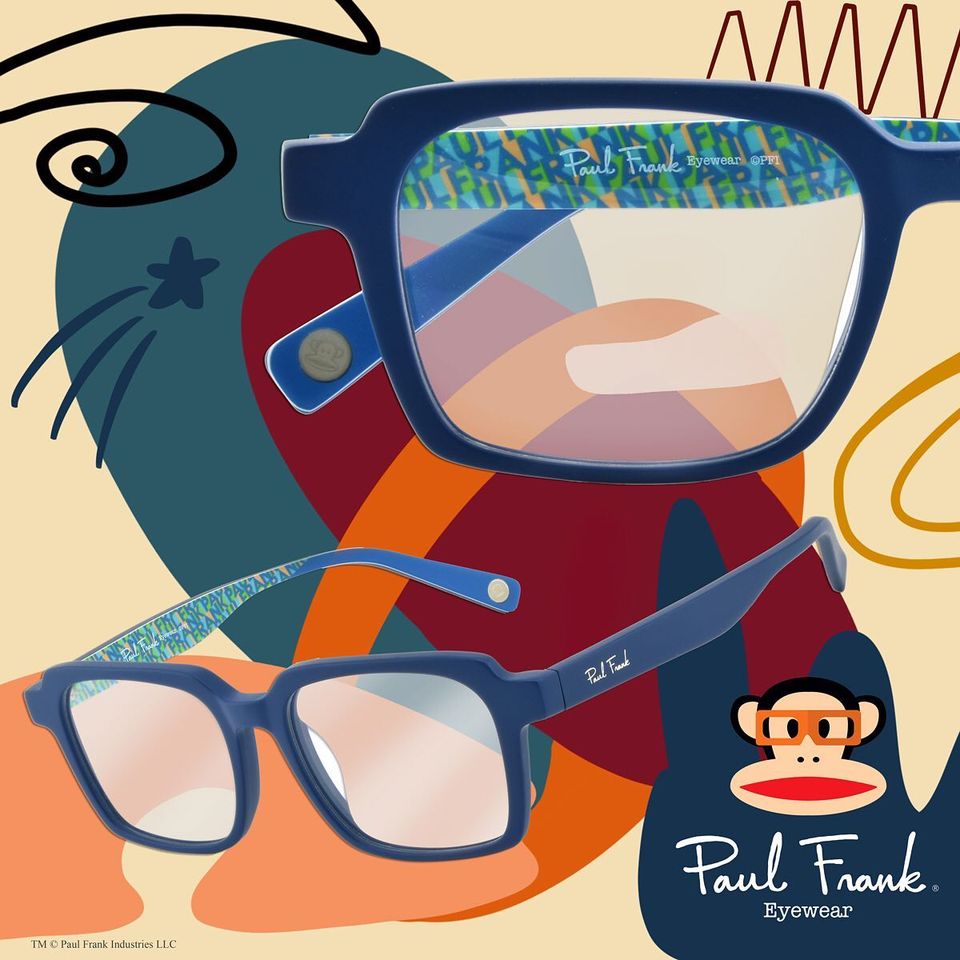 Paul Frank has something for everyone looking for youthful excitement in their eyewear such as matte or bold black, fun and beautiful colours like orange, tortoise and berries .
For viewing, drop by Malaya Optical. Try it out yourself!