ACUVUE VITA contact lens is a monthly disposable soft contact lens that brings you extra comfort and keeps your eyes hydrated as always in the period of usage. Perfect for individuals who have long hour duration wear and everyday usage.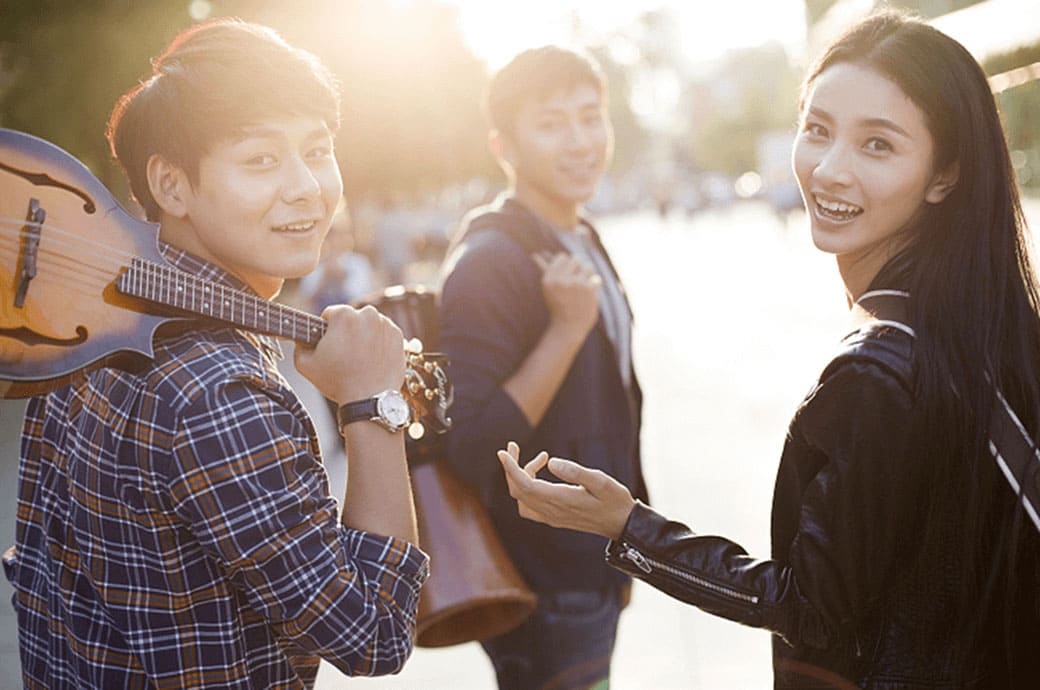 Contact lenses are common nowadays secondary to glasses. It is not only for vision correction but also for the cosmetic appearance. People nowadays are wearing contact lens nearly every single day or at least 8 hours per day. Long hour duration due to their working lifestyle thus most people rely on contact lenses a lot. It is very important to maintain a good comfort to the eyes even if it has reached the end of the day. 
To fulfill the current needs of the society, ACUVUE introduces its new invented technology known as the HydraMax Technology that provides improved hydration for monthly-long comfort, and even still at a better performance until week 4 compared to other competitor monthly wear lenses. ACUVUE VITA monthly soft contact lenses are made by Senofilcon C, a combination of two types of silicone, a stronger combination which allows the lenses to be more hydrated, brings comfort even without any use of eyedrops.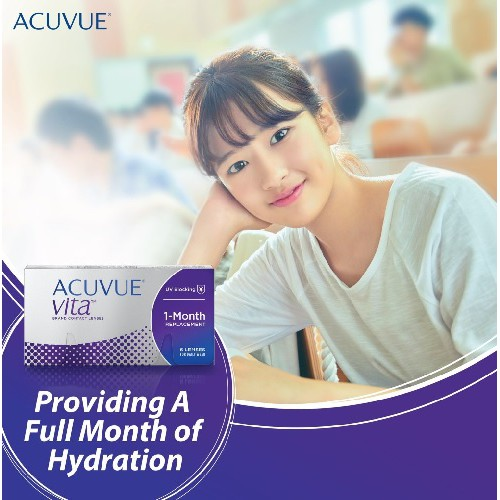 The HydraMax™ Technology is a non-coated silicone hydrogel formulation allows the natural lipid deposits of the tear film to distribute throughout the lens surface, increase the lubricity and reduce the evaporation. The 'super thin edge' feature of ACUVUE VITA contact lens, which the company known as 'an infinity edge', refers to the soft lens having this thin tapered edge design, gives the maximise of wearing comfort.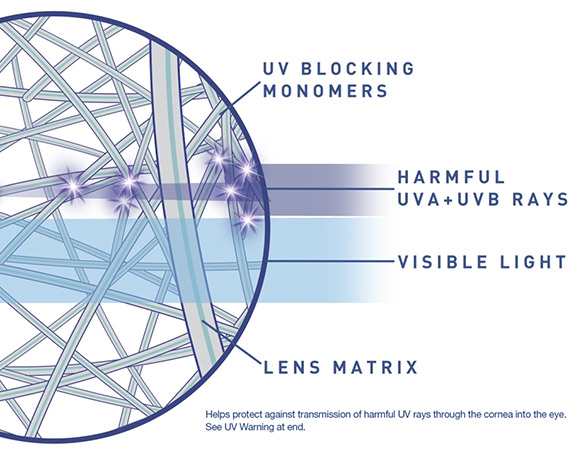 ACUVUE VITA – the ONLY monthly lens with Class 1 UV Blocking. Much the same as the skin, a patient's eyes can be hurt by UV radiation and ACUVUE researchers were enlivened to help protect patients. That is the reason each ACUVUE Brand Contact lens offers top tier UV Blocking for eye health.
To find out more about this amazing contact lens, make an appointment with us and let our professional optometrist to check your eyes and find the most suitable lens for you.