Oakley Youth Frame
Oakley is one of the top 10 brands of eyeglasses in the world. They are famous for their sport performance sunglasses, leisure sunglasses and prescription frames among adults. But do you know they actually have really comfortable and durable frames for the youth too? Without further ado, let's have a look on Oakley eyewear that is available in youth fitting!
OAKLEY MILESTONE XS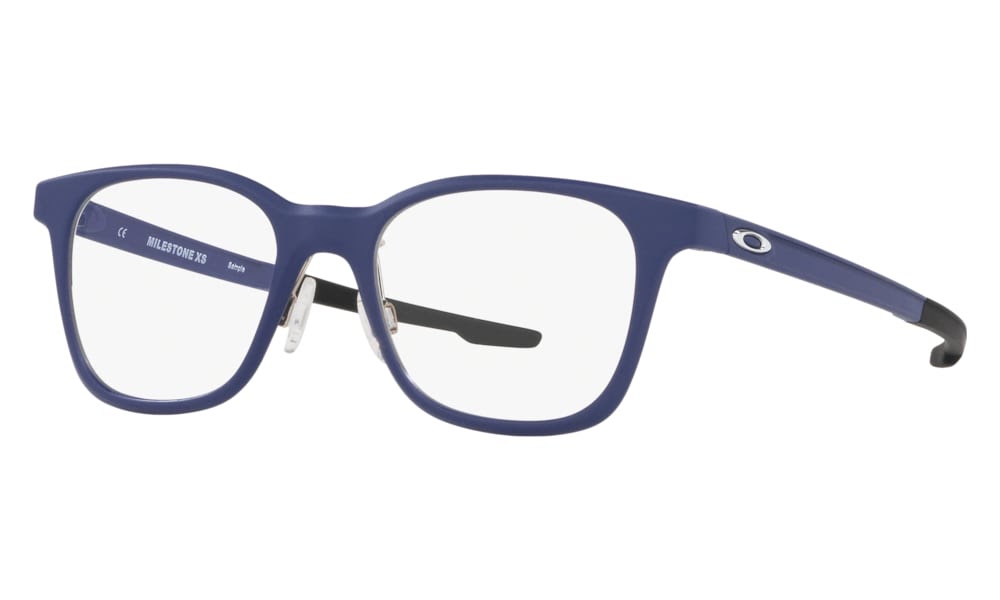 Oakley Milestones XS is made of Oakley very own material — NanO-Matter, which is three times more durable compared to ordinary acetate frames. Kids' skin is sensitive especially to pressure, which made them particularly reluctant to wear eyeglasses. With NanO-Matter material, Oakley Milestone is ultra thin and lightweight! This made Oakley Milestones XS the lightest and thinnest non-metal frames among all Oakley youth frames. Moreover, the wire core temple legs and the clear O Matter nose pads are adjustable to ensure perfect eyewear alignment on your kid's face. Oakley Milestone XS are available in 4 colours, including matte black ink, matte black, matte denim and satin black. 
OAKLEY MARSHAL XS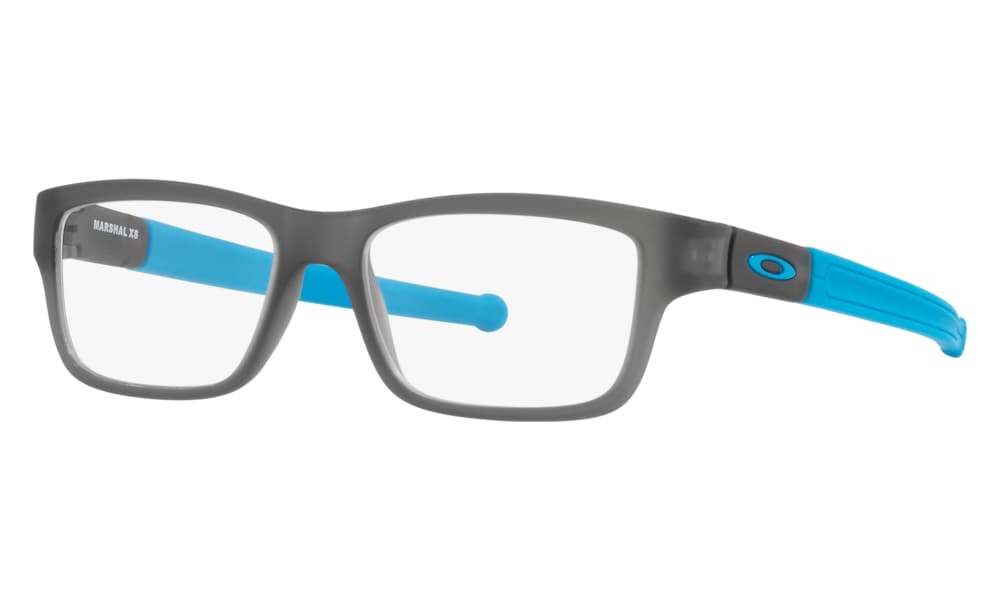 Oakley Marshal has been one of the Oakley best selling eyewears. Simply because everyone loves the cool and sleek design of Oakley Marshal! Thanks to Oakley Research and Development (R&D) team, they have resized the Marshal for a youth fit. They have made sure the fitting of Marshal XS is properly centered on a youth face based on proper kids' face geometry. Oakley Marshal XS has two sizes of choice, 47mm and 49mm. Marshal XS is screwless frame as it has a pinned cam hinge that connects the frame front and temple legs sturdily. Oakley Marshal XS is made of O-Matter, which is so lightweight for all-day comfort, yet it is so durable compared to a normal acetate frame! Marshal XS is available in 4 colours, which are satin black, satin black camo, polished black, and satin grey smoke.
OAKLEY CROSSLINK XS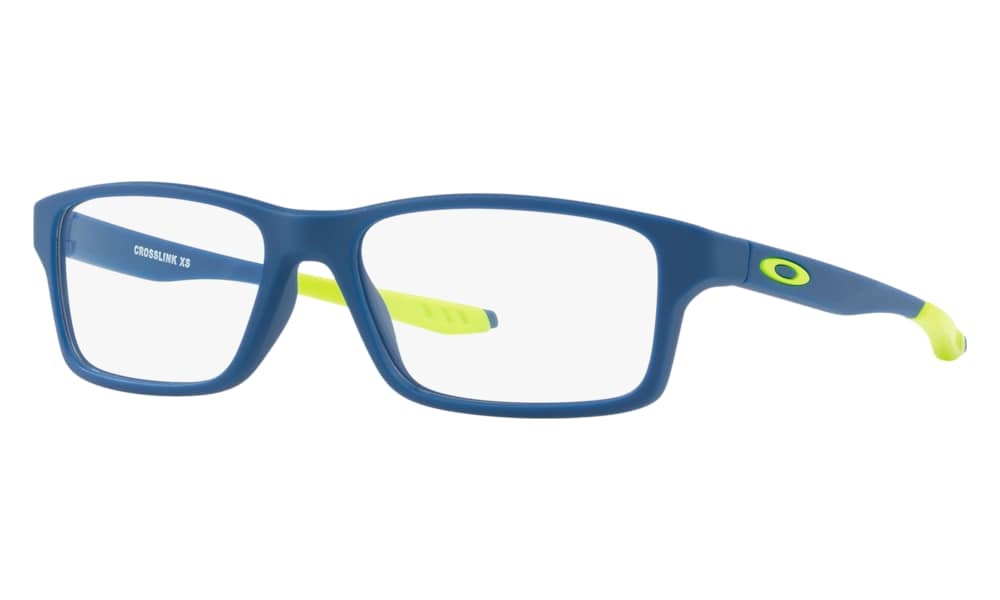 Global favourite —  Oakley Crosslink frame is available for youth fit too! This durable multi-functional frame is definitely perfect to deal with all the daily activities of youth today. It has no slip earsocks made with Oakley very own Unobtainium earsocks. Besides, Crosslink XS has a nose pad molded by O Matter material, which is the same material with the frame body. O Matter material is lightweight and durable, providing maximum comfort for daily activities to the wearer of Crosslink XS. Furthermore, to ensure perfect fitting on the youth, Oakley Crosslink XS is available in 2 sizes, which are size 49 and size 51. Asian fit nose pad is available for youth with a flatter nose bridge. 
OAKLEY STEEL PLATE XS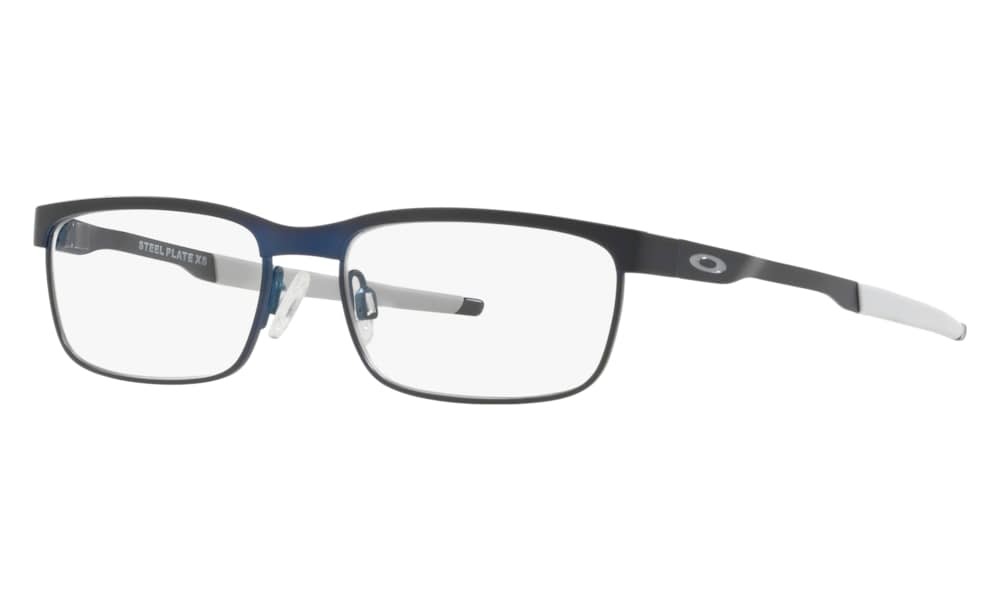 If your kids prefer a sophisticated look for their frame and plastic frames is not their thing, you may let them try Oakley Steel Plate XS . Steel Plate XS is a sized down version of the in-demand wireframe, made particularly to fit young faces. It is designed with proper face geometry especially for 8 to 13 years old youth. Oakley Steel Plate XS is made of ultra lightweight material — C5. The temples legs are wire-cored, allowing a comfortable grip on the youth. Thanks to the attentive Oakley R&D team, integrated spring hinge is a bonus on Steel Plate XS frames, which allow the frame to be able to open wider when your kids' heads grow bigger. Steel Plate XS is available in 2 sizes too, which are size 47 and size 49. It also has 4 colours, including satin black, pewter, matte midnight and satin black with lime earsocks.
Malaya Optical has a full collection of Oakley Youth frames. Bring your kids over to try them on before fitting them with the most suitable prescription lenses. Book your appointment with us today and bring home a perfect fit eyewear for your kids! See ya!