VIKTOR&ROLF introduced their sunglasses as an exclusive designer fashion eyewear, where they abide by the couture spirit, focus on innovation, iconic shapes, high standard materials and sophisticated detailing. VIKTOR & ROLF sunglass serves more than just protection to the eyes, instead it combines the sense of fashion into the eyewear, the outstanding design creates attention-grabbing personality.
Every single piece of VIKTOR&ROLF sunglasses are unique and colour attractive. Signature elements and modern design come together with a luxurious colour palette such as warm burgundy, hyacinth, bright yellow, gold flakes and polished metallic tones. Exquisite and defined, built with rich materials, VIKTOR&ROLF ensured its authentic quality is served to the end user. The new collection of VIKTOR&ROLF sunglass brings an ultimate new look and focuses an equal dose into masculinity and femininity.
This iconic Dutch fashion designer brand invent its new collection eyewear according to three themes in mind:
Patchwork Story – The patchwork includes the artwork of the inner and outer of the frame, allowing the eyewear to have the look of two frames patchwork together. Contrast design play around the thin rimmed front and chunky contrasting temples, is a common thread of the patchwork theme.
Sculptural Story – Unique shape and infinite artwork creation through the pinched acetate and metal detailing into its frame details, makes the collection an exquisite standard.
Evening Story – The very special one to Viktor&Rolf, as it's the designer interpretation of 'day to night' concept, by clipping the glamorous Swarovski crystals detail to one's eyewear, transforming an individual day-look into an evening-look.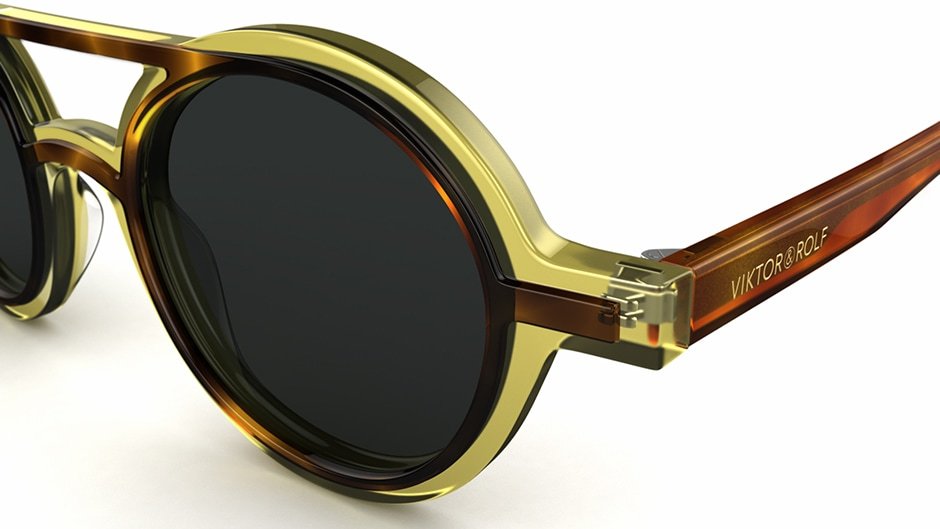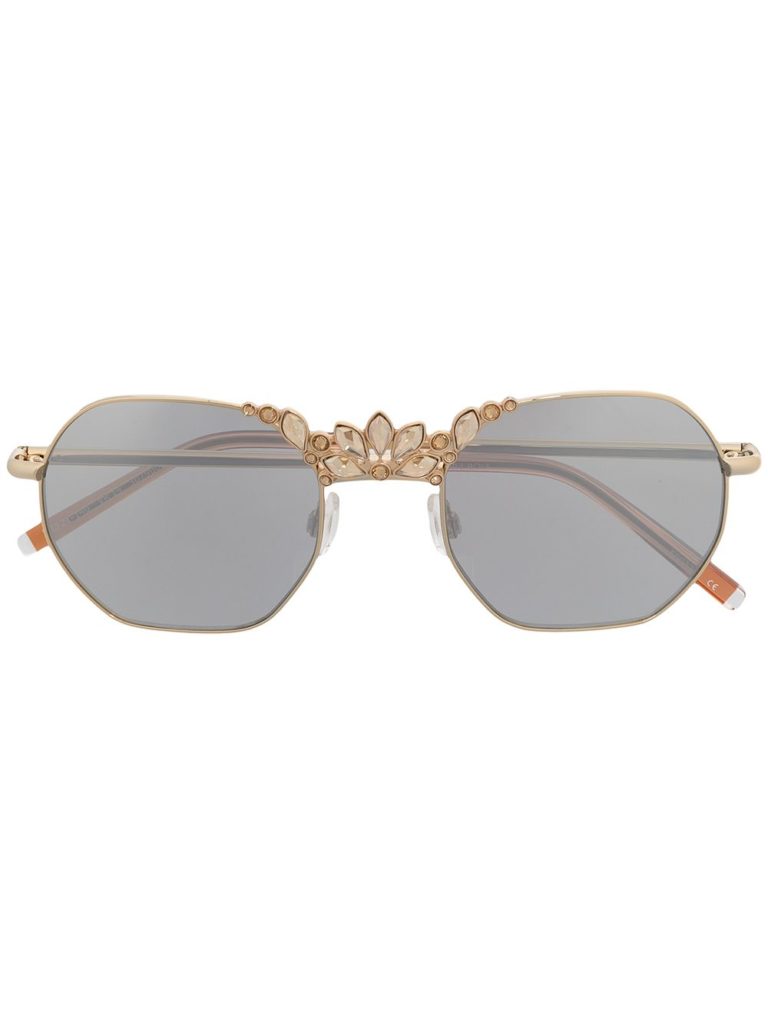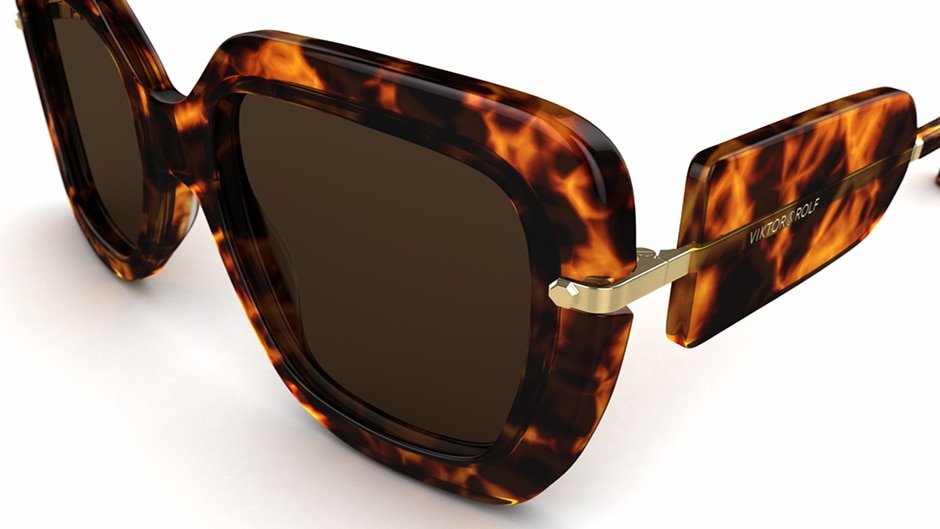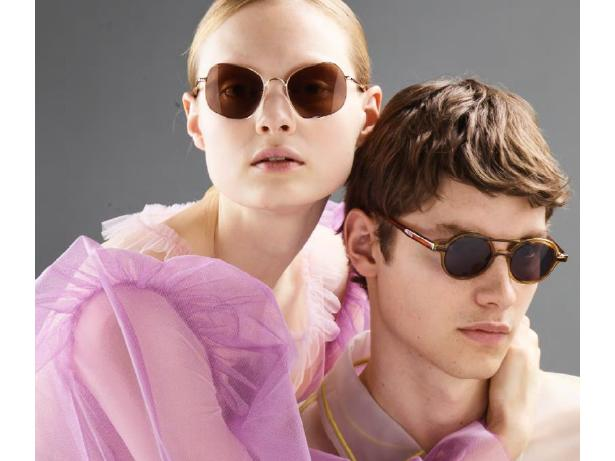 Introducing the new Viktor&Rolf sunglass collection, it comes with three distinctive designs:
VR 01 SUN RX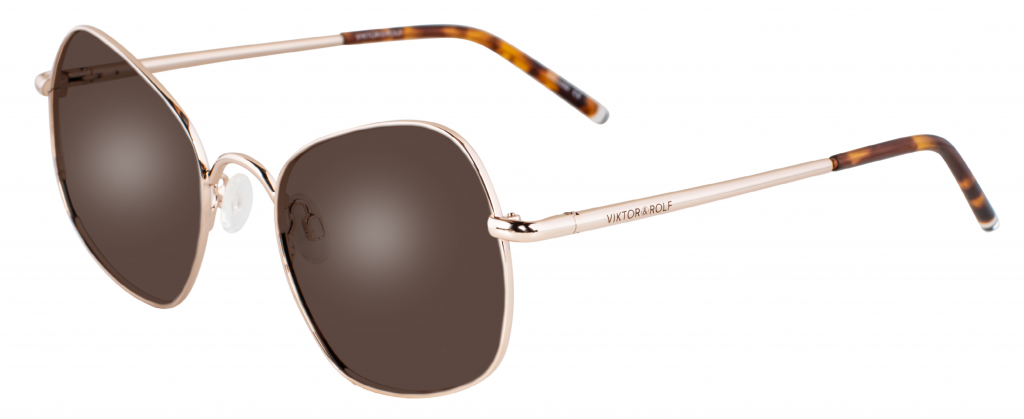 Quirky twist with an unique angular shape, this special edition sunglasses collection are made from slim, pale gold metal body with tortoise shell temple end.
VR 02 SUN RX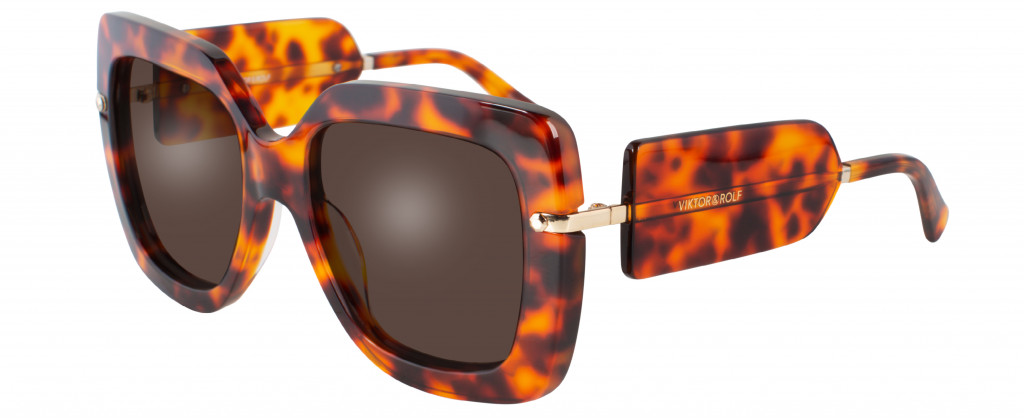 Bow in oversized, a light tortoise shell and chunky acetate covered the entire eyewear, it's the boldest statement of Viktor&Rolf sunglass collection.
VR 03 SUN RX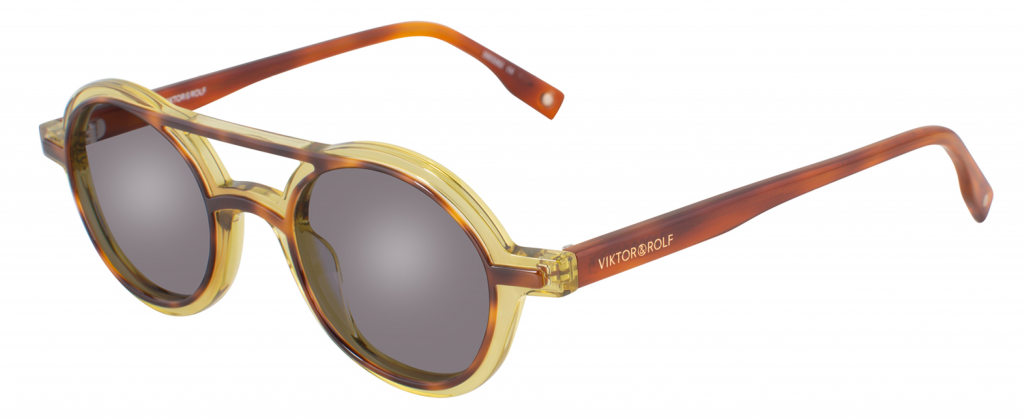 Round-eye shape frontal with the double bridge gives an ultimate new striking look, this new summer style comes with warmy distinctive two tone shiny yellow and tortoise colour acetate body.
VIKTOR&ROLF sunglasses are perfectly suited for every man and woman who seeks for an idiosyncratic appearance, additional with a noble feel. To find out more, feel free to make an appointment with us.