Avizor Eyesoft Daily Contact Lens
Daily disposable for that fresh clean lens comfortable feeling every day & hassle free cleaning routine convenience.
Avizor is a worldwide leader in the production of items for the cleaning and maintenance of a wide range of contact lens alongside artificial eye drops. Launched in 1981 as a privately-run company by drug specialist S. Nestares with its base camp and creation focus in Torrejon de Ardoz, Madrid, Spain, the organisation began with the creation of Spanish private label products but soon launched its own Avizor brand.
For almost forty years that followed the company has grown in leaps and bounds and currently stands in a frontline position beating practically all its rivals to arise as a worldwide force in the contact lenses eye care industry. Presently Avizor exports over 80 per cent of its production to more than 60 countries.
Avizor Eyesoft Daily Contact Lens Material
Revolutionary HA (hyaluronic acid) incorporated into lens hydrogel material.
Biocompatible HA incorporated hydrogel material.
Benefits
Reduce dryness feeling
Prolong comfortable wearing time
Distinctive Individual Aspheric Optics
Improves visual clarity for all powers
Clear, crisp vision due to reduced distortion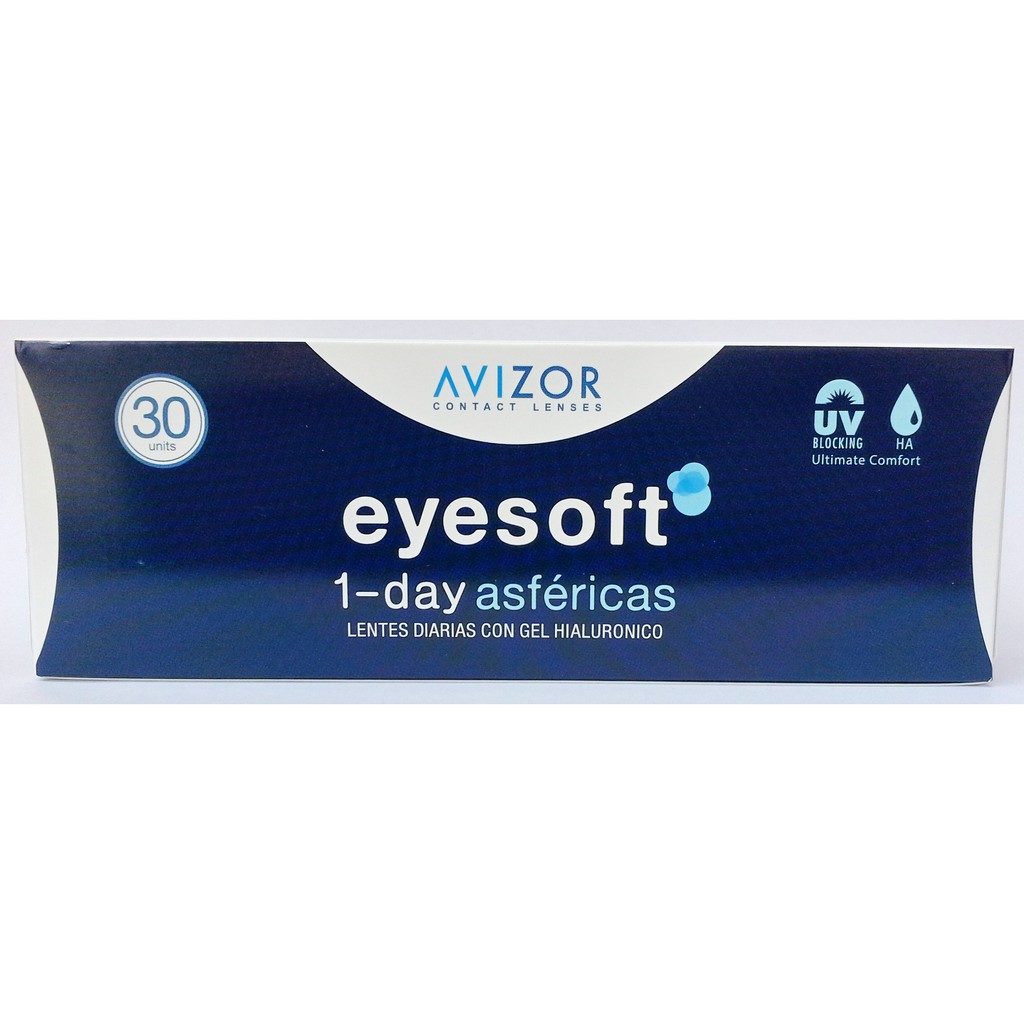 Parameters
Material 
Bioxifilcon A
Total Diameter
14.2mm
Base Curve
8.6mm
Water Content 
45%
Geometry 
Aspehric 
Genifilcon A Hyalonuric Gel 55%
Bio-compatible for sensitive eyes
Wearing Hour 10-12 hours 
Prescription Available
Spherical
-0.75 to -6.00 (0.25 increment)
-6.00 to -12.00 (0.50 increment)
No Toric Available in Daily Lenses
To find out more, do not hesitate to contact or make an appointment with our experienced optometrists .