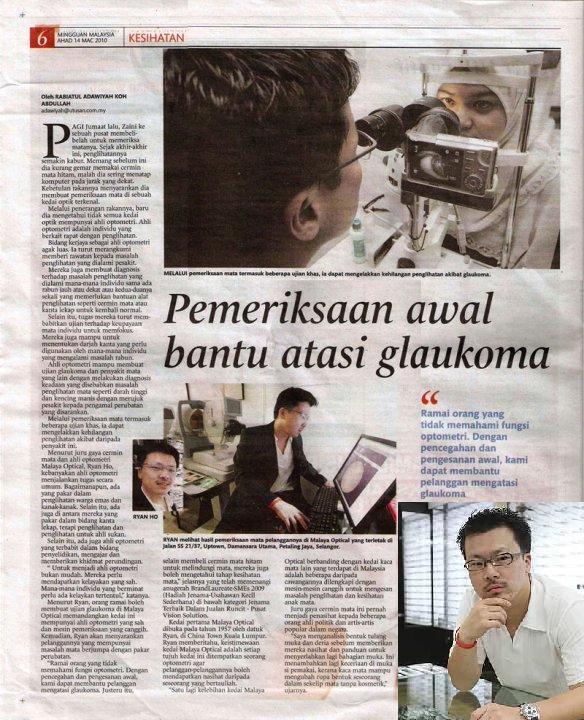 Malaya Optical, established in 1957 is a reliable and trusted professional optometrist centre in Malaysia. At Malaya Optical, we have 10 practising optometrists to give you the assurance of quality vision care using the latest vision care technologies. We at Malaya Optical are the preferred choice of many, having received many referrals from eye specialists, orthoptist, pediatricians and other eye care professionals.
FIRST TIME VISITING AN OPTOMETRIST?
Malaya Optical Optometrist is an established and reputable provider of primary eye care and has extensive experience in progressive lens fitting, ortho-k (Orthokeratology), monovision and myopia control for children. We are committed to providing you with the highest quality eye care and service. Our practice has been caring for the community in Malaysia and beyond for over sixty-two years.
Our practice has the latest phoropter, photography slit lamp with video camera, digital imaging equipment, topographer to comprehensively examine the health of your eyes. If we detect any abnormalities to your eye health, we would refer you to the right sub-specialist of Ophthalmologist. Our boutique collection of designer spectacles and sunglasses feature unique and stylish frames that will leave you spoilt for choice.