We are truly proud to be featured in Malaysian leading socialite magazine. They wanted to find out about the formula for successful eye care in today's world.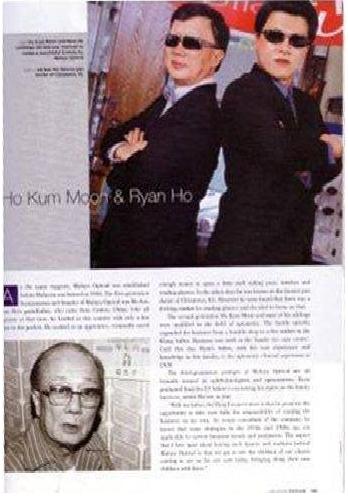 We were privileged to be featured in a leading Chinese business magazine. They wanted us to share our success as an Optometrist based management.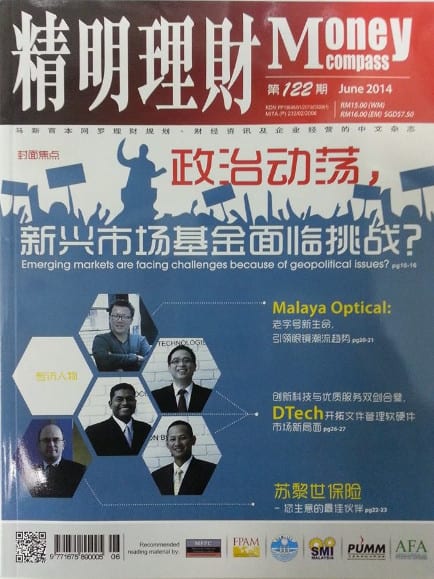 We were privileged to be interviewed by the leading newspaper in Malaysia on Comprehensive Eye Care by an Optometrist.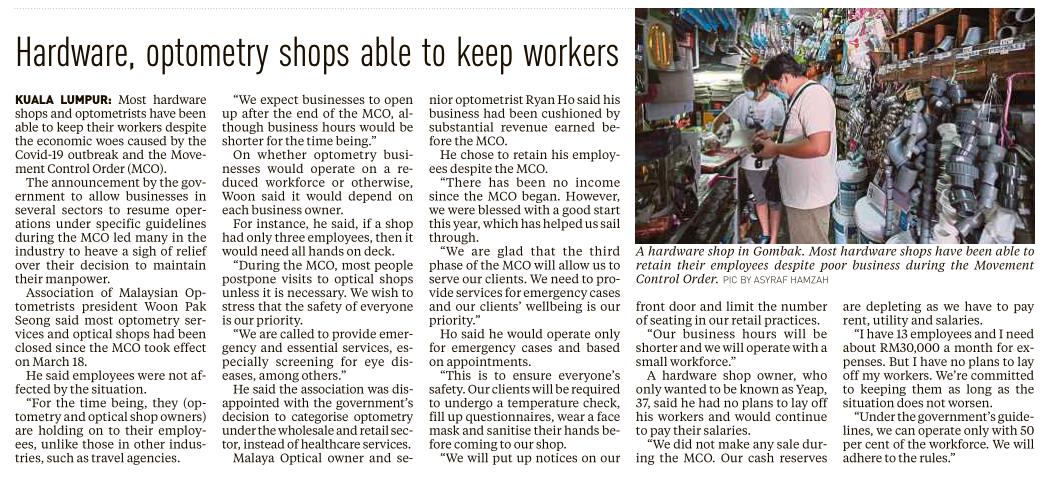 This is Malaysia's leading Men magazine and they were interested to find out more about how both of us husband and wife can work together and have grown the business from eye care to fashion eyewear.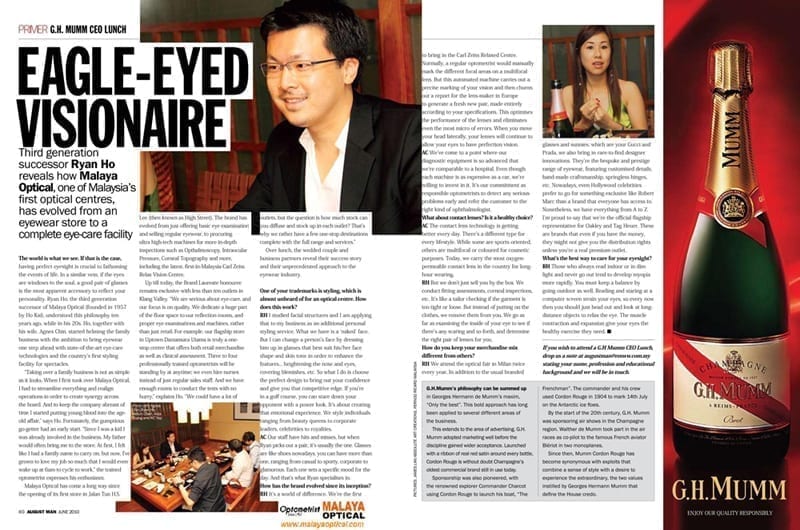 This was one of our proudest moment to be featured full page in The Star as it's the leading English newspaper in Malaysia. The journalist wanted us to share about 3rd generation eye care and how we transform the business.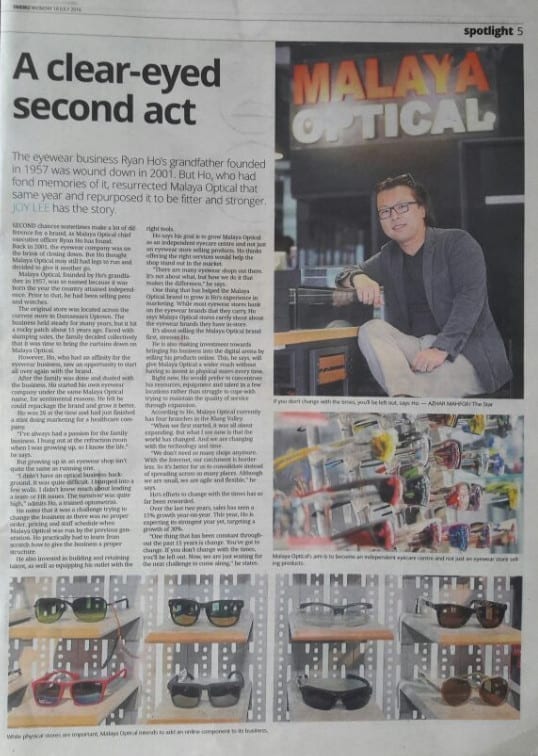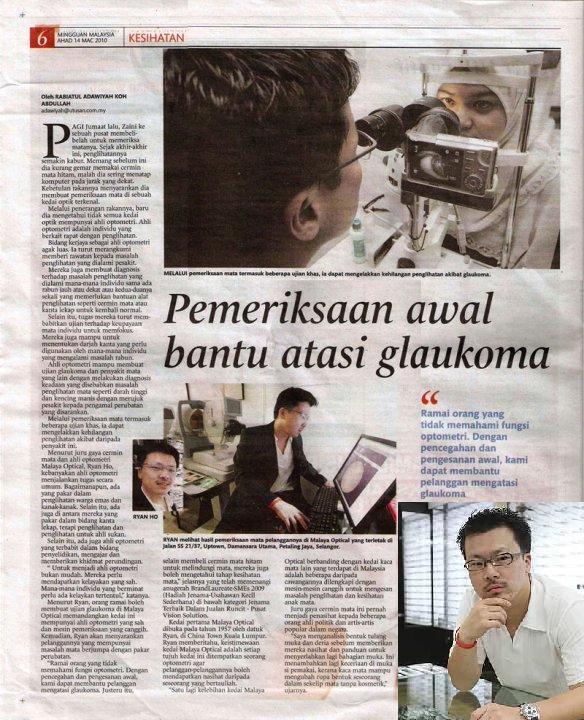 We were featured to share about the designer eyewear that we curated from around the world. From Milan to Seoul and how we selectively bring the best fashion eyewear to the scenes in Malaysia.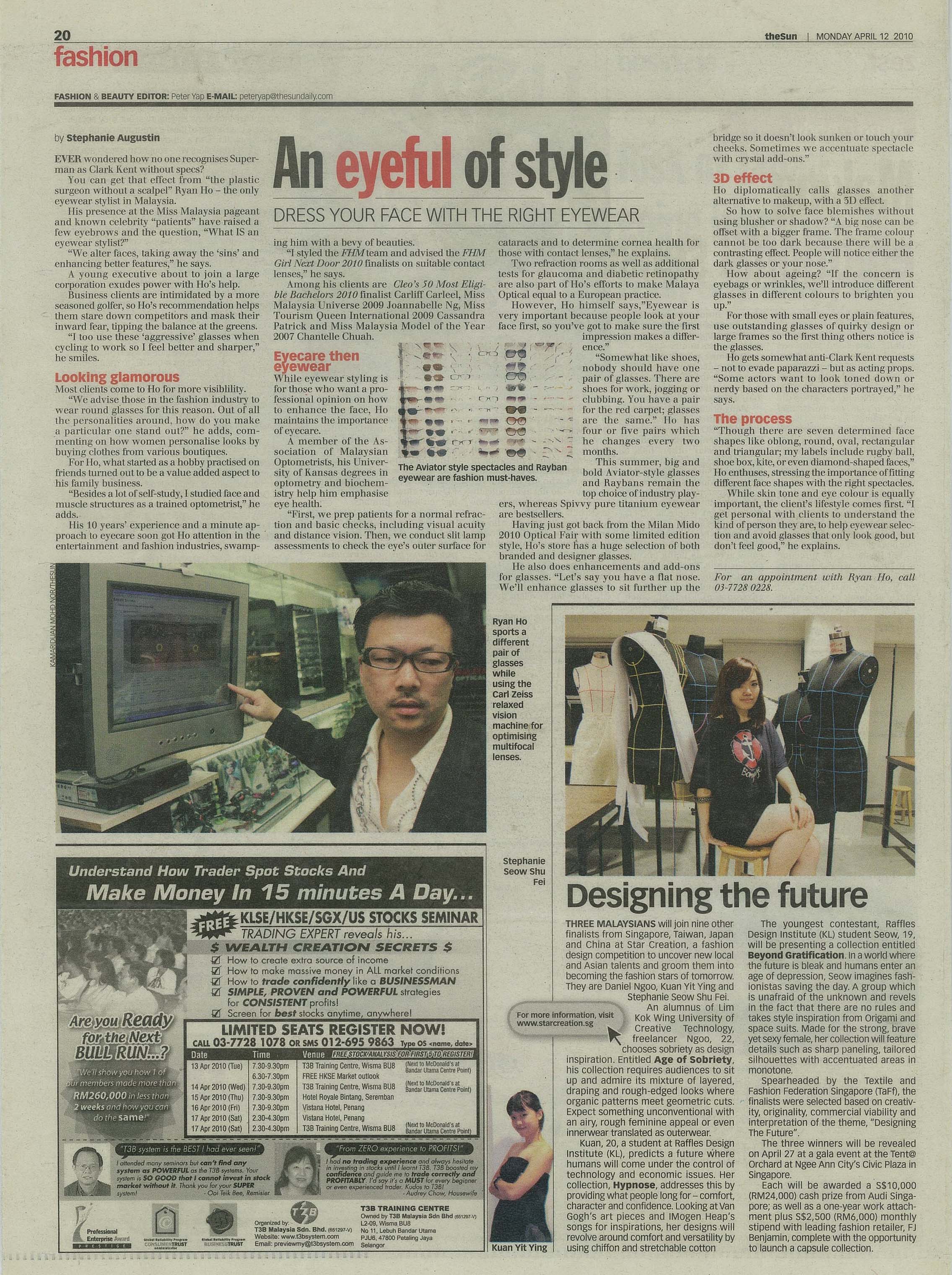 Changing with the times, signify the process of change that can't be stopped. As the only constant in this world, today is changing. We are still expanding, investing and growing the business to cater for eye care industry today.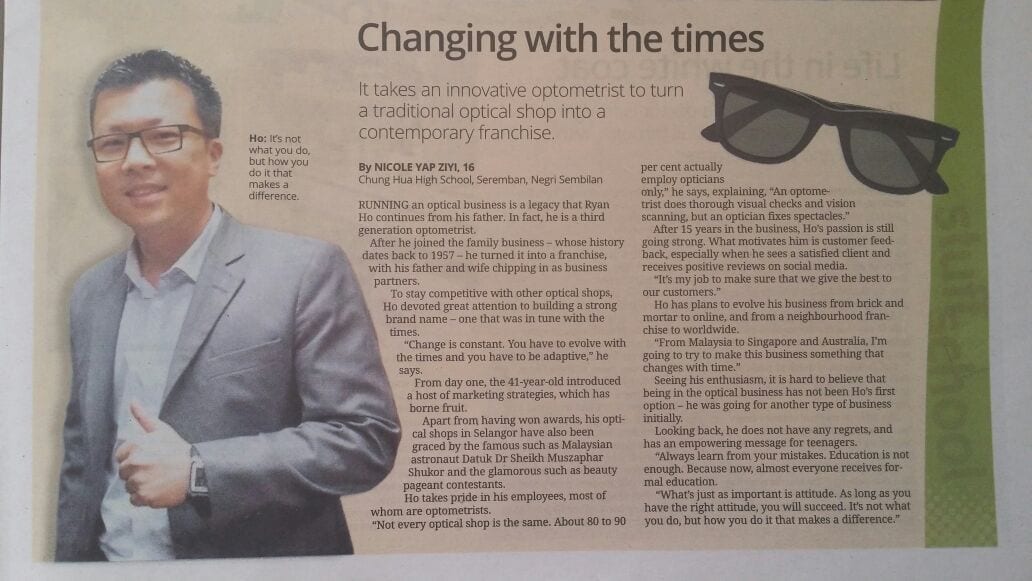 AN Eagle Eyed Visionaire – AugustMan Magazine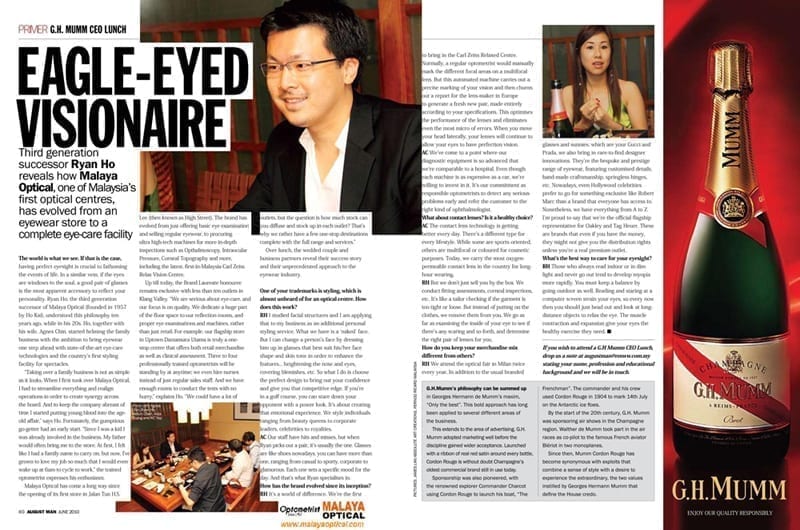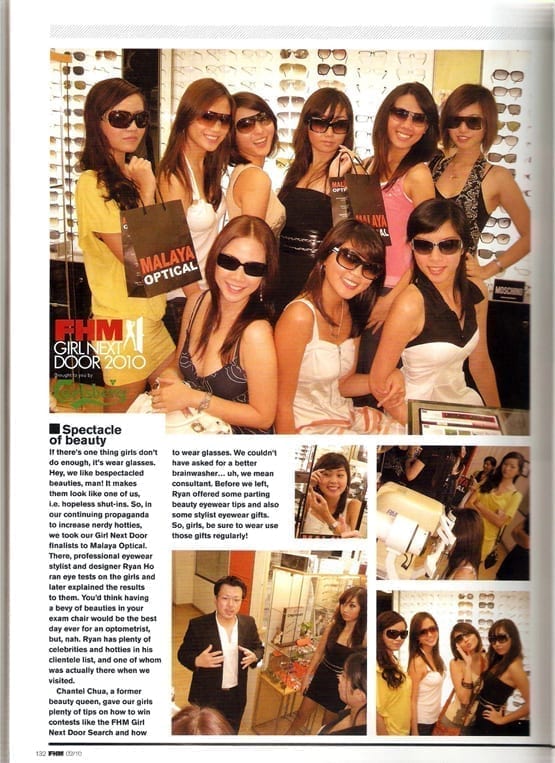 This was our very first Chinese newspaper interview together about online business back in 2009.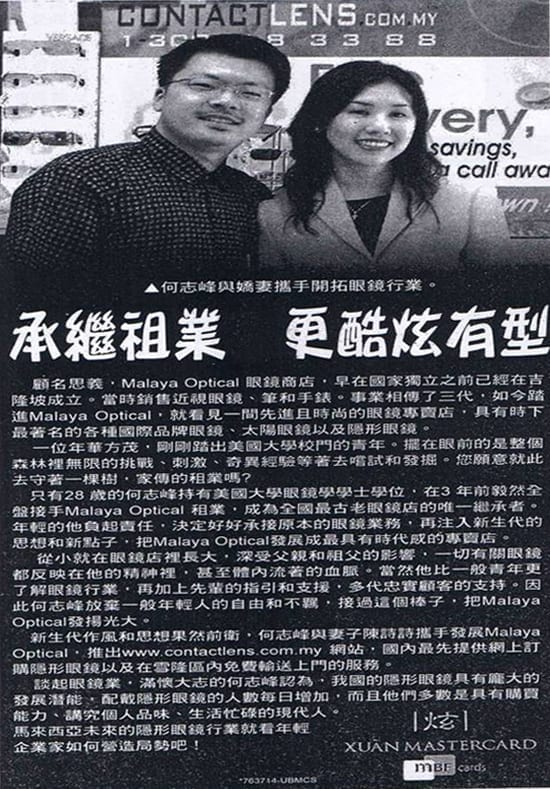 We are a proud sponsor for the Subang Jaya charity run and are glad to be able to help the community in Subang Jaya.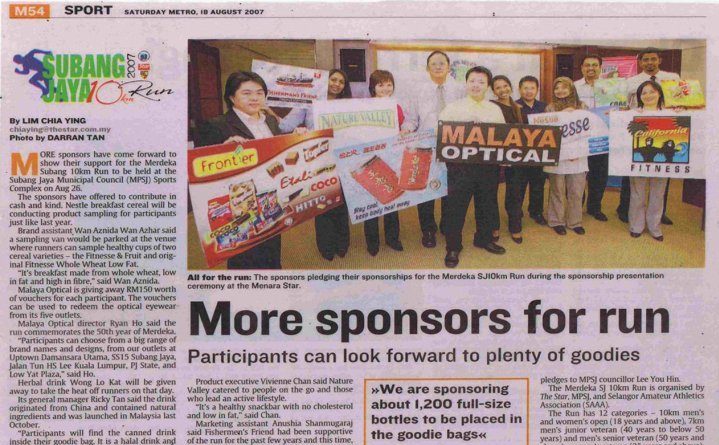 The editors of FHM want to find out about eyewear styling and this is what was said "Different kind of faces needs a different kind of glasses"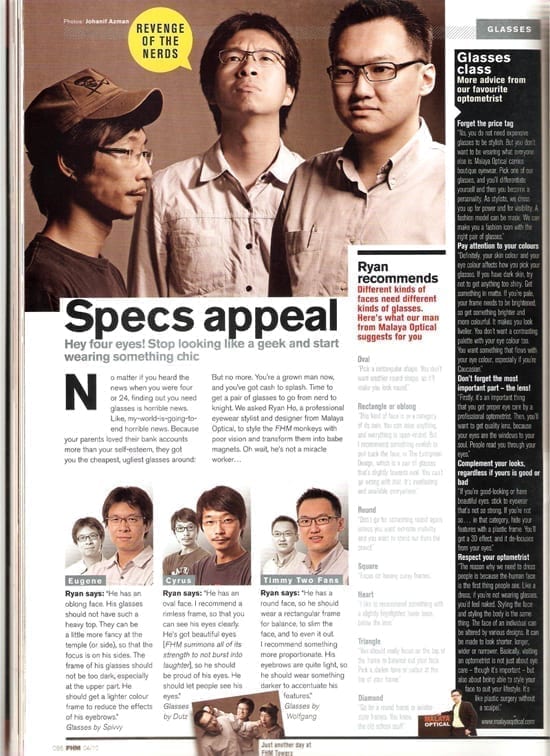 Getting our first award from the Prestigious Brand Laureate was a moment we would always treasure.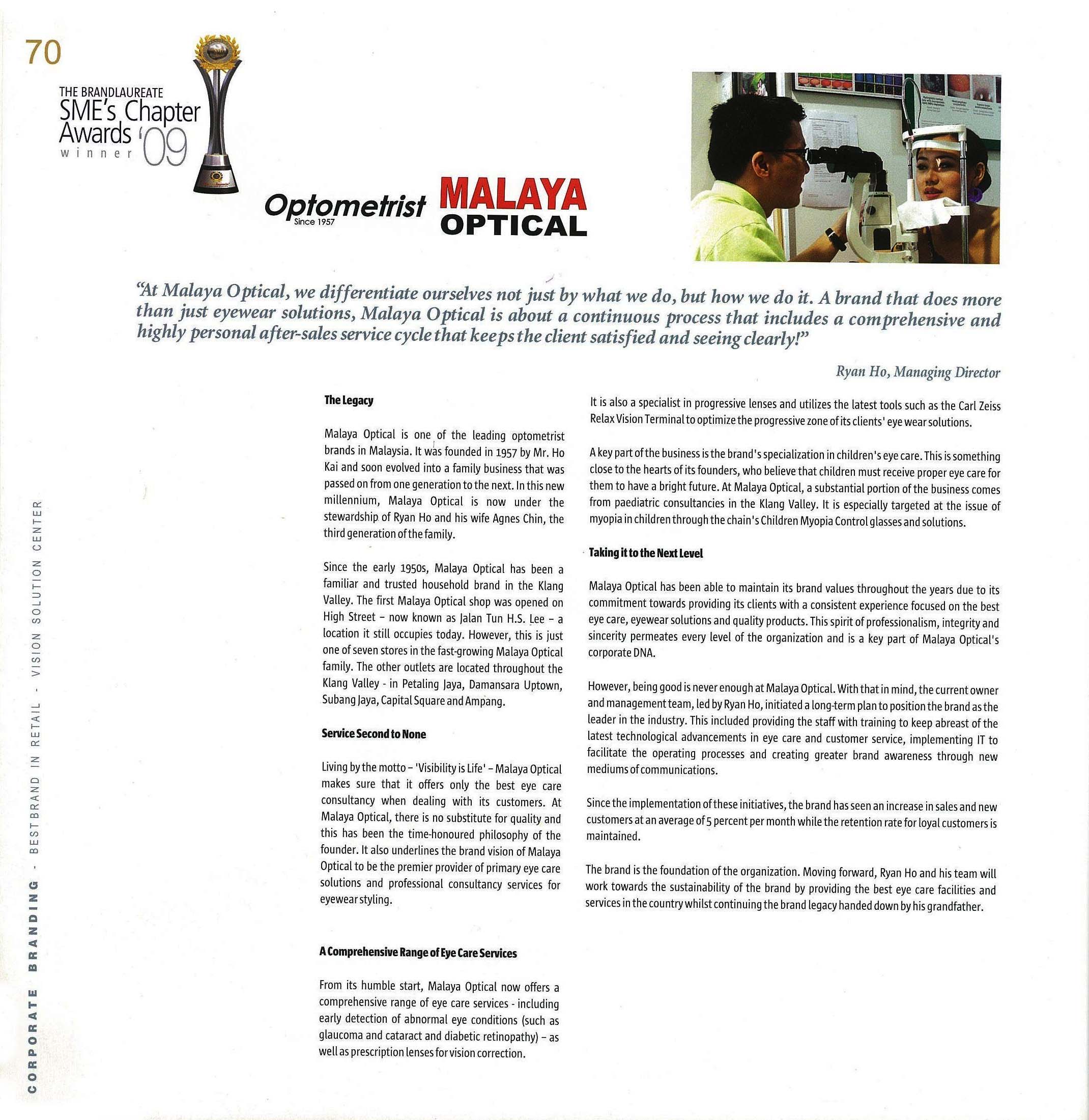 This was Malaya Optical's first sponsorship for a karting event and we won 😉