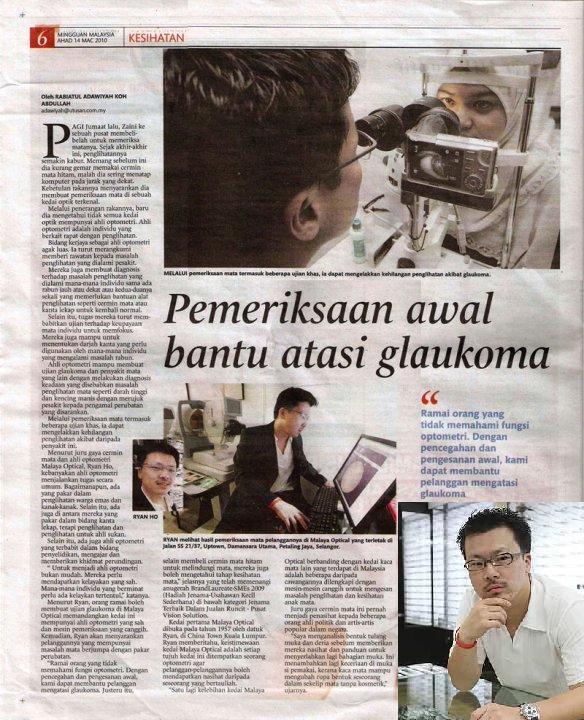 Established in 1957, Malaya Optical has been a leading provider of professional vision care in Malaysia. Our team of 10 experienced optometrists delivers top-quality vision care using the latest technology. We're a trusted centre, regularly getting referrals from various eye care professionals. 
At Malaya Optical, we balance professional optometry with curating Main Stream Brands and Designer Eyewear Labels. We provide a unique eyewear experience. Our eyewear stylists assist you in discovering your style and viewing the world anew. We offer custom-fitted frames that reflect your personality. We help you find the perfect pair, whether for yourself or as a gift.
We believe wearing glasses is a statement. We cater to those who value quality and professionalism. Our passion is evident in the unique look we help each client achieve. We've been leaders in superior vision care services since our inception. Our optometrists provide precise prescriptions for eyeglasses and contact lenses, with specialties like Myopia Control for Children, Ortho K, and Binocular Vision. Using advanced Zeiss technologies, we offer specialized lenses and refraction services.
Our commitment extends to delivering an exceptional customer experience. We continually innovate to meet our client's evolving needs. Owning two Zeiss Vision Expert practices, we offer tailored consultations and comprehensive eye examinations. Malaya Optical is your boutique eye experience because your vision matters to us.
FIRST TIME VISITING AN OPTOMETRIST?
Malaya Optical Optometrist is an established and reputable provider of primary eye care and has extensive experience in progressive lens fitting, ortho-k (Orthokeratology), monovision and myopia control for children. We are committed to providing you with the highest quality eye care and service. Our practice has been caring for the community in Malaysia and beyond for over sixty-two years.
Our practice has the latest phoropter, photography slit lamp with video camera, digital imaging equipment, topographer to comprehensively examine the health of your eyes. If we detect any abnormalities to your eye health, we would refer you to the right sub-specialist of Ophthalmologist. Our boutique collection of designer spectacles and sunglasses feature unique and stylish frames that will leave you spoilt for choice.