Before launching the company, co-founders Jeff Solorio and John Juniper worked as professional snowboard filmmakers and photographers, and they've been best friends since kindergarten. They believe that among all fashion items, eyewear is the most visible and unforgettable. John and Jeff launched DITA in Los Angeles in 1995 after becoming dissatisfied with the uninspired, low-quality offers from the day's major designers and fashion houses. Their objective was to develop innovative, high-quality constructed eyewear with a completely distinct look and feel. In this post, you will learn more about DITA Sunglasses and why its more stand out than other luxury designer brands.
All DITA sunglasses and frames are handcrafted in Japan from the best materials, including titanium, 18K gold, white gold, and Japanese zyl acetates. Dita's attention to detail and quality in each frame is incomparable. Simply holding a pair of Dita may be enough to make you remember it for the rest of your life. From the earliest, international acclaim has welcomed each new Dita collection and they have gotten perhaps the most powerful sunglasses creators. What's more, the brand commends each decade by debuting a limited version model: Decade 1 in 2005 and Decade 2 in 2015. Check out the video below.
The high-powered fashion elite and celebrity A-list have rapidly adopted their coveted vintage-inspired frames as the IT accessory. Brad Pitt, Mary Kate and Ashley Olsen, Jessica Simpson, Penelope Cruz, Kate Hudson, Lenny Kravitz, Eva Mendez, and Jamie Fox, to mention a few, are among Dita's celebrity clients. Check out more top sunglasses worn by celebrities here.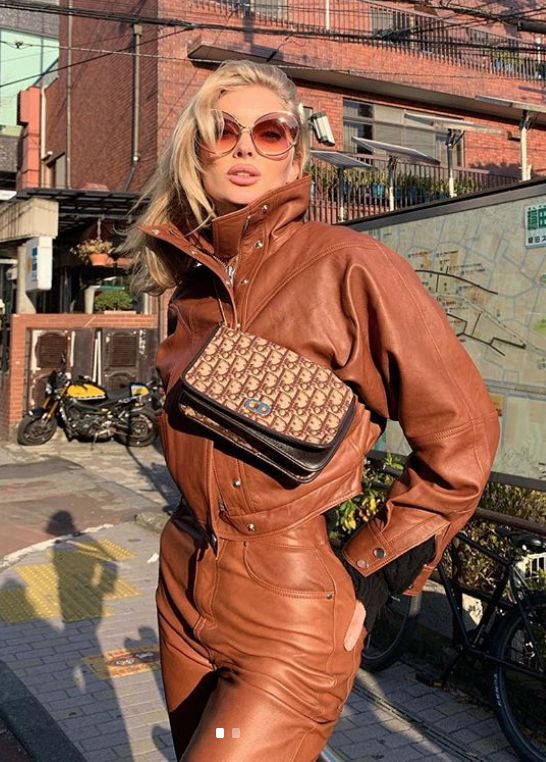 Is it true that Dita sunglasses are polarized?
Whatever you want to do with your DITA sunglasses, there is a lens type that is right for you. Because there are so many different types of lenses, here demonstrates how polarized and non-polarized lenses differ.
Which Dita sunglasses come with polarised lenses?
Although not all Dita sunglasses have polarised lenses, the Dita Flight-Seven and Dita Flight 004 both do. Polarized sunglasses have anti-reflective coating and are 100 percent UVA and UVB polarised.
What does it means by Anti-reflective coating ?
Anti-reflective coating is a multi-layer coating that is put to lens surfaces to help reduce glare caused by light bouncing off the backside of your lenses and into your eyes. This glare reduction can aid in improving visual acuity and reducing eye fatigue.
What made DITA so special ?
It takes countless master craftsmen, with decades of experience and months to create a single DITA frame or sunglasses. Below is a component in a single DITA sunglasses. Design may varies depending on the model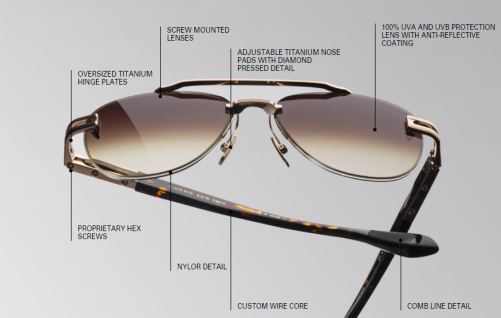 What are you waiting for ? Make an appointment at our subang branch and grab your own pairs now. We are looking forward to assist you on getting your new pair of the luxury designer sunglasses.