Is it true that DITA Eyewear is made in Japan? Yes, DITA Eyewear is made entirely by hand in Japan! But what distinguishes DITA frames from the rest? Learn more about the DITA Eyewear Craftsmanship in this post. When you buy handmade eyewear, you know it's been given extra care and is free of flaws. Each pair of DITA Sunglasses and DITA Eyeglasses is handcrafted in Japan using only the finest materials, including titanium, 18K gold, white gold, and the finest materials available.
It can take up to 320 different production steps to create a single DITA frame, which can take up to 8 months. To achieve the best result, our manufacturing process delicately blends traditional and modern production techniques and technologies, which are carefully selected at each point. The way they polish the acetate frames is a great illustration of DITA's uncompromising development philosophy.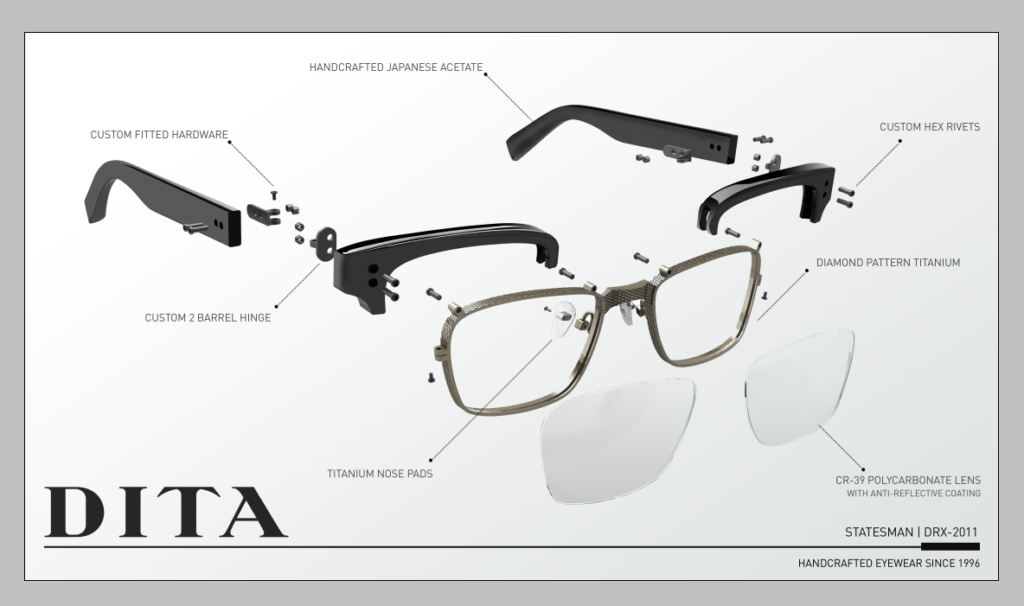 DITA choose to slowly tumble the acetate frames in real, hand-cut bamboo chips of varied shapes and sizes, unlike brands that commercially process vast amounts of acetate frames as quickly and inexpensively as possible. The traditional bamboo polishing method results in a deeper, richer, higher-quality finish that you'll notice and feel the instant you touch a DITA frame in your hands, in addition to using a renewable resource.
DITA sunglasses and DITA eyeglasses are handcrafted in Japan using the finest materials available, including Japanese 'Zyl' Acetate, which is plant-derived for superior sustainability and quality. DITA manufactures eyewear in some of the world's oldest and most prestigious factories dedicated solely to the industry. Some of the factories, in fact, have been in the same families for centuries. Watch DITA EYEWEAR craftsmanship below.
To aid in the hypertechnical aspects of frame design, DITA employs cutting-edge computer-aided design (CAD) technology. This is the same high-tech, the high-cost process used to create the world's most luxurious wristwatches and automobiles. It's an art form in and of itself to turn flat sheets of acetate into gracefully curved frame components. To make DITA's signature frame forms and designs, craftsmen use custom-made metal dies fitted into specialised heat presses.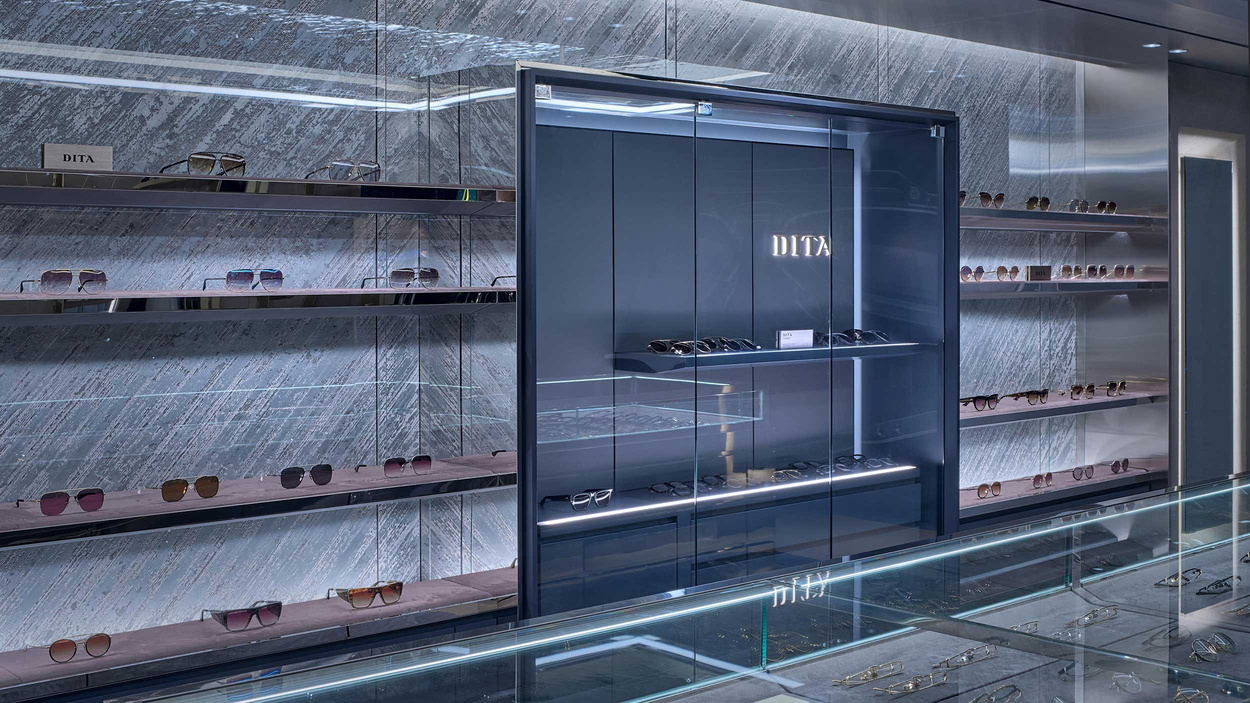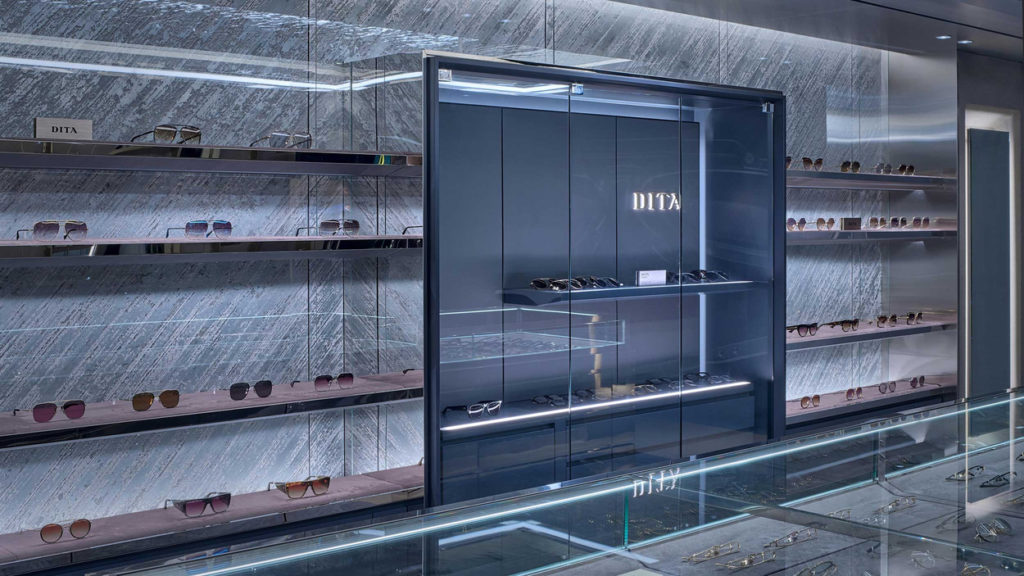 The exquisite eye rim wire is a prime example of DITA's unwavering attention to detail. Before moving on to the next stage of the manufacturing process, each eye rim wire is skilfully moulded and meticulously measured by trained craftsmen. Throughout the manufacturing process, craftsmen and master craftsmen assess the shape, fit, and finish of each frame. They will continue shaping and polishing until the end result passes DITA's incredibly high quality requirements, running their hands over the frames' surfaces in search of the tiniest defect or unbalance.
As the manufacturing process progresses, completed eye rim wires are hand-soldered to the bridge, and the entire assembly is then hand-led smooth by a skilled artisan before being hand-polished on a specialized polishing wheel. The tiniest details matter the most in our never-ending quest to master the art form of eyewear. Hand-set into acetate temples are our custom-made hinges and functionally gorgeous hex screws, which are designed in-house and available exclusively from DITA.
Are you on the hunt for the ideal pair of DITA eyewear ? For some fantastic ideas on which DITA eyewear to buy , make an appointment and drop by our Subang SS15 store to view more DITA Eyewear collection. Cant wait to see you there !