Face A Face Eyewear Malaysia
France is known for its progressive tastes in fashion, and as a leading optometrist brand in France, the same can be said for Face A Face Paris. Face A Face was first launched as a contemporary eyewear brand in France in 1995, by Nadine Roth, Pascal Jaulent, and Alyson Magee, and has remained one of the premiering choices when it comes to unbeatable eyewear designs.
Face A Face glasses Malaysia drew significant inspiration from Parisian artistic culture and designs, and over the last 28 years, has evolved into a bold, non-conformist brand of eyewear, turning heads with its vast collection of designer frames and eyewear. Most of the sought-after frames from Face A Face have been influenced by modern arts and architecture, fashion trends, and contemporary design.
The brand has come a long way, and currently, is one of the most favoured designer frames and prescription eyeglasses brands in countries across the world, including Denmark, the USA, Japan, and Malaysia. With an extensive choice of variations available, here's why Face A Face Glasses should be your top choice.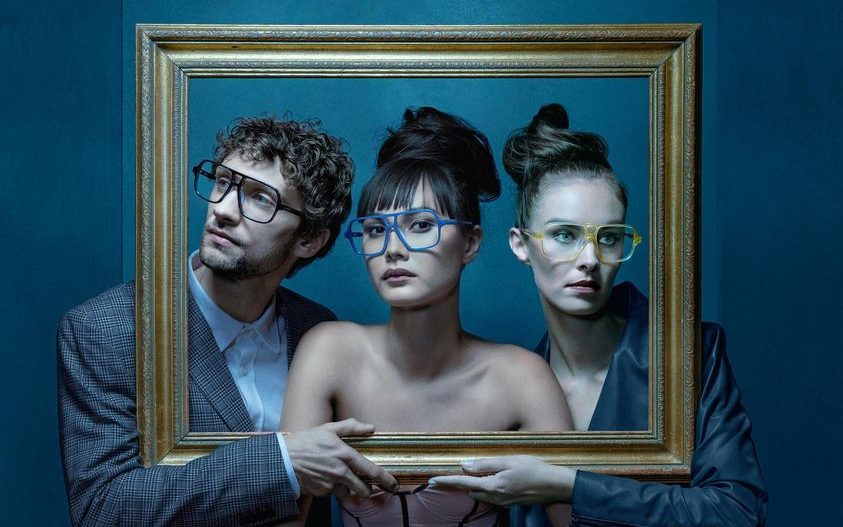 Why choose Face A Face Glasses?
So, what makes the designer frame wear from Face A Face so popular across the world? Let's find out.
Face A Face Glasses Malaysia specializes in hand-made eyewear, guaranteeing unparallel craftsmanship behind all of its creations.
Face A Face eyewear has always held a reputation for staying ahead in terms of the latest fashion trends, making sure the frames are unique and able to follow the standards of contemporary fashion.
Face A Face features a vast collection of designer eyewear that is versatile to the tastes and preferences of all clients, with limitless combinations in shapes and colours.
The bold, audacious designs from Face A Face also boast unparalleled levels of comfort and finesse. The designer frames are manufactured from hypo-allergenic materials and are safe to be used by all.
The designer eyewear frames from Face A Face guarantee extended longevity, having been designed with superb-grade, lightweight materials, such as titanium and stainless steel.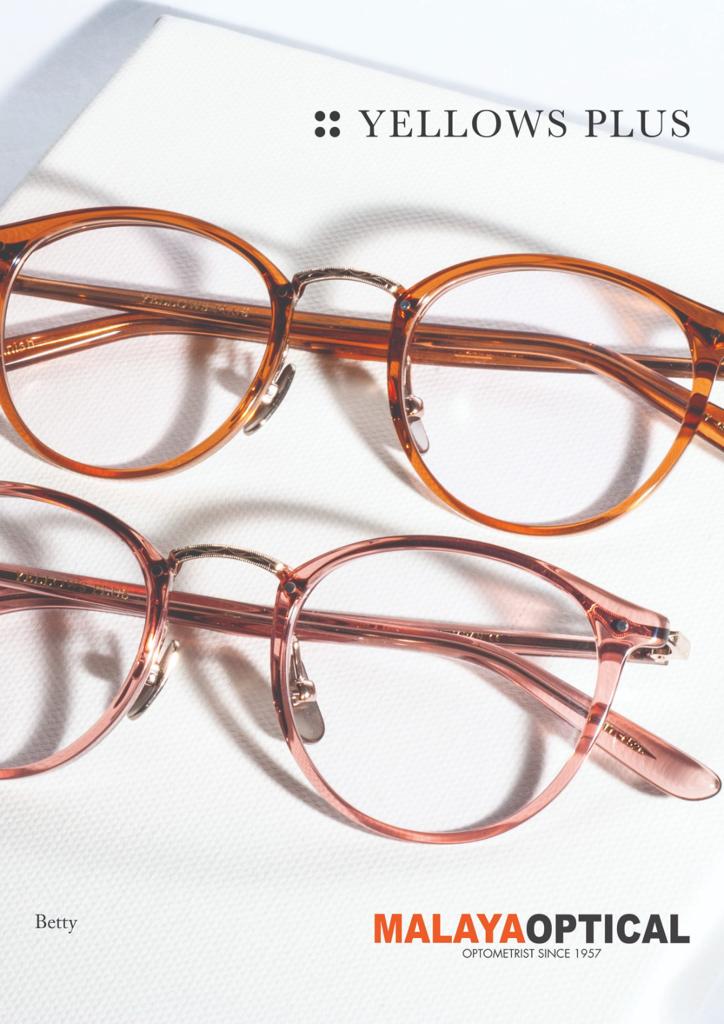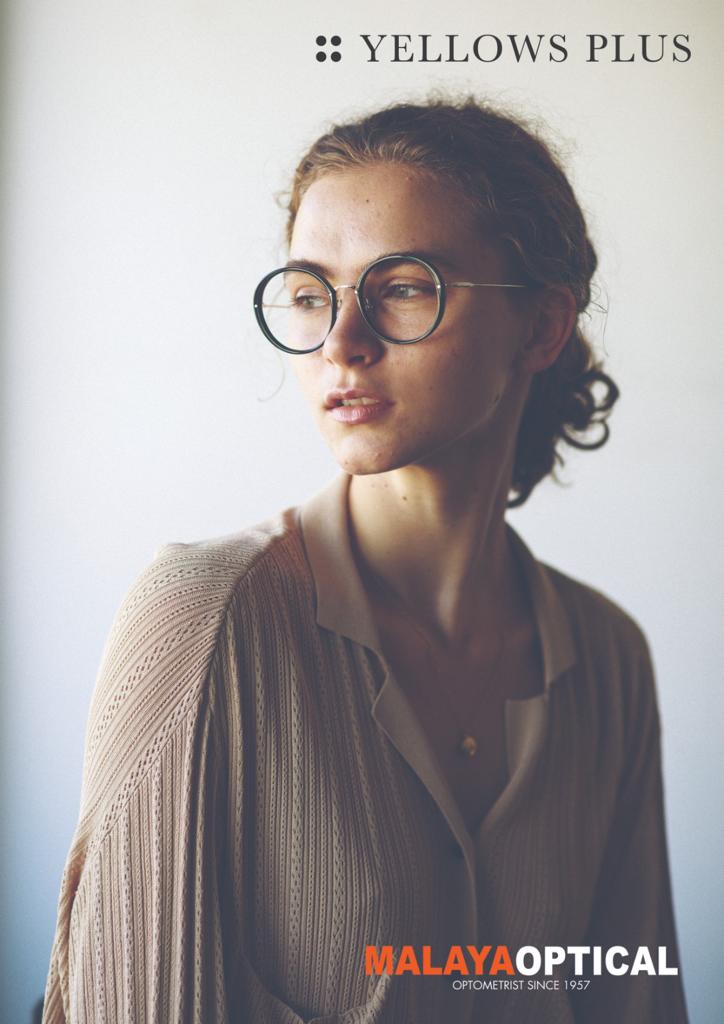 Materials
Face A Face glasses have been hailed for their expert craftsmanship and choice of superior materials, making their eyewear long-lasting and resilient against most damages. In addition to the outstanding choice of palette, the finest materials used in crafting the designer and prescription lenses make Face A Face Malaysia one of the premiering choices for all kinds of optical needs.
Aluminium
Aluminium is undoubtedly among the top choices of materials used by Face A Face eyewear for its versatility and accommodative nature. Functional, lightweight, and resilient, designer frames made from aluminium have grown immensely popular over the past years. Not only is Aluminium abundantly available in nature, making them safe for sustainable use, but they are also immensely convenient to work with, allowing optometrists to freely craft them to perfection. Furthermore, due to its accommodative nature, aluminium has been rightfully identified as a symbol of progress, lending to the core values of Face A Face brand.
Acetate
Face A Face makes expert use of cellulose-based acetate in crafting its appealing range of eyewear. The natural polymer for acetate is generated from renewable materials such as cotton and wood pulp, making them lightweight and hypoallergenic. Furthermore, the use of acetate in the frames for Face A Face eyewear makes them eco-friendly, flexible, and long-lasting. In addition to being assembled and polished by hand, the vibrant colour palette also makes the acetate frames from Face A Face incredibly appealing.
Titanium
Titanium has been noted for its unrivalled strength over the past decades. And as a hypoallergenic metal, titanium is unquestionably a top choice of material for crafting designer eyewear. The high strength-to-density ratio of titanium makes it as lightweight as it is strong, and frames made from titanium can be comfortably worn for long hours. Titanium is also greatly flexible, and resistant to corrosion and physical damage, making it a perfect choice for the designer frames and prescription eyewear Malaysia offered by Face A Face.
Stainless Steel
Stainless steel has long remained one of the most convenient choices for curating designer eyewear over the years. Enriched with nickel and chromium, stainless steel features amazing properties such as unmatched strength and appealing lustre, making it conveniently suited for designing eyeglass frames. It is lightweight and convenient to work with, and therefore accommodative of dainty designs while retaining its signature durability and appeal. Furthermore, stainless steel is hypoallergenic and low maintenance, making the avant-garde eyewear designs from Face A Face come alive in elegant prescription eyeglasses and designer frames.
Face A Face Glasses designer eyewear collection
Face A Face Glasses has been notably credited for its impressive range of designer eyewear artistically made from the best material. The wide variety of eyewear available appeals to Face A Face's vast clientele, with the most richly favoured collections being: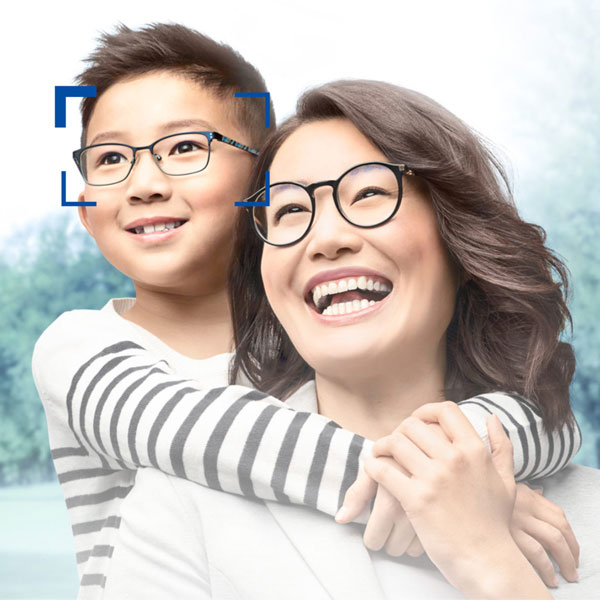 Wisper
With the fashion capital heading towards an ergonomic outlook, it is no surprise that the Wisper collection from Face A Face also embraces the elements of the same in creating the most minimalist eyewear frame, ever! The Wisper 1 and Wisper 2 boasts a dainty, slim design that not just passionately adopts the minimalistic theme, but is also appealing and sturdy. Albeit wiry and thin, the Wisper collection has been crafted from Italian Acetate, making it incredibly appealing and long-lasting. Available in round and angular designs, the Wisper collection is best suited for women.
Eiffel
Face A Face's Eiffel collection of designer eyewear is inspired by the most famous landmark of Paris. The Eiffel collection features thin, vivid lines against a darker background to recreate the essence of the iconic Eiffel Tower. The unique frame design of the Eiffel collection has been significantly enhanced by the use of titanium as its base material, adding to its durability and appeal. Catering to masculine tastes, the Eiffel collection offers a wider nose bridge and is available in two trendy designs with neon accents – Eiffel 1 and Eiffel 2.
Blake
Face A Face brings to its clients, unparalleled sophistication and glamour with its flagship collection of designer eyewear, Blake. Predominantly feminine in its approach, the Blake collection is crafted from Italian acetate, and is available in a unique rectangular cat-eye design, offering three different tonal varieties. The metallic frame also adds a touch of nickel at the base, and a stainless-steel arcade to make it stand out. The flexible hinge also makes Blake an incredibly resilient and durable frame for everyday use.
Neonn
The Neonn collection promises the unbridled passion and energy of youth with its distinctive frames available in darker background shades of brown, blue, and black, artistically accented with bright neon streaks. Made from Japanese titanium, the Neonn collection is a full-rimmed designer frame with a square shape, known for its unyielding durability and resistance to physical and chemical damage. The Neonn collection majorly targets male demography.
Havane
Havane, in contrast to other collections of designer eyewear crafted and distributed by Face A Face, focuses on catering to the taste of luxury for the sophisticated and elite. Known for its distinctive luxurious appeal, the Havane collection uses exclusive Italian acetate as its base material and is available in two popular designs – Havane 1 and Havane 2. Havane 1 features designer eyewear with full rims, and a small, round design. Havane 2 is mostly targeted at a masculine audience, with a comparatively larger frame and square design. The Havane collection also emulates a matte texture, in addition to being available in shades of brown with neon accents
Cloud
The bold, oversized design sets the Cloud collection apart. The unique oversized design is Face A Face's response to the growing popularity of the urban core aesthetic. Full-rimmed and chunky, the Cloud collection is surprisingly light, and can be comfortably worn for long hours. Made from Italian acetate, the Cloud collection is guaranteed to highlight its wearer's bold tastes while remaining true to its reflection of individuality and modernity.
Bahia
The Bahia collection is characteristically colourful and is available in gradient colours. Made with Italian acetate, Bahia promises unrivalled strength and durability while remaining chic in its square-rimmed design. In addition to their straight handles with slightly curved ends, the frames in the Bahia collection are also set apart by their prints in graceful, abstract patterns. Bahia is available in transparent and black turquoise patterns.
Zenit
The Zenit collection from Face A Face features expert craftsmanship in frames made from Japanese titanium, incorporated with slick, sophisticated designs. The Zenit collection is feminine and characterized by its hexagonal design and minimalistic elements. In addition to being conveniently lightweight, the Zenit collection also features arched lenses, a wider edge, and elevated, slender metal temples. The modern appeal of the Zenit collection of prescription lenses in Malaysia is also heightened by its chic, colourful palette.
Scott
Alongside Havane, the Scott collection of designer eyewear from Face A Face Glasses also leans towards a glamorous, luxurious element. Artistically created from aluminium, the Scott range of designer eyewear is incredibly accommodative as prescription eyewear in Malaysia, notably for its conventional design and lightweight build. The unique silver bar adds to the frames their defining air of sophistication while being available in attractive dual tones. Full-rimmed and featuring a square design, the Scott collection is available in a stark colour palette.
Moves
The Moves collection from Face A Face is best suited for the modern youth for its notably energetic design and colour. The geometric shapes, neon colour accents in zig-zagging lines and bold designs set the Moves collection apart. The Moves collection is curated from Italian acetate, adding to its appeal and durability.
---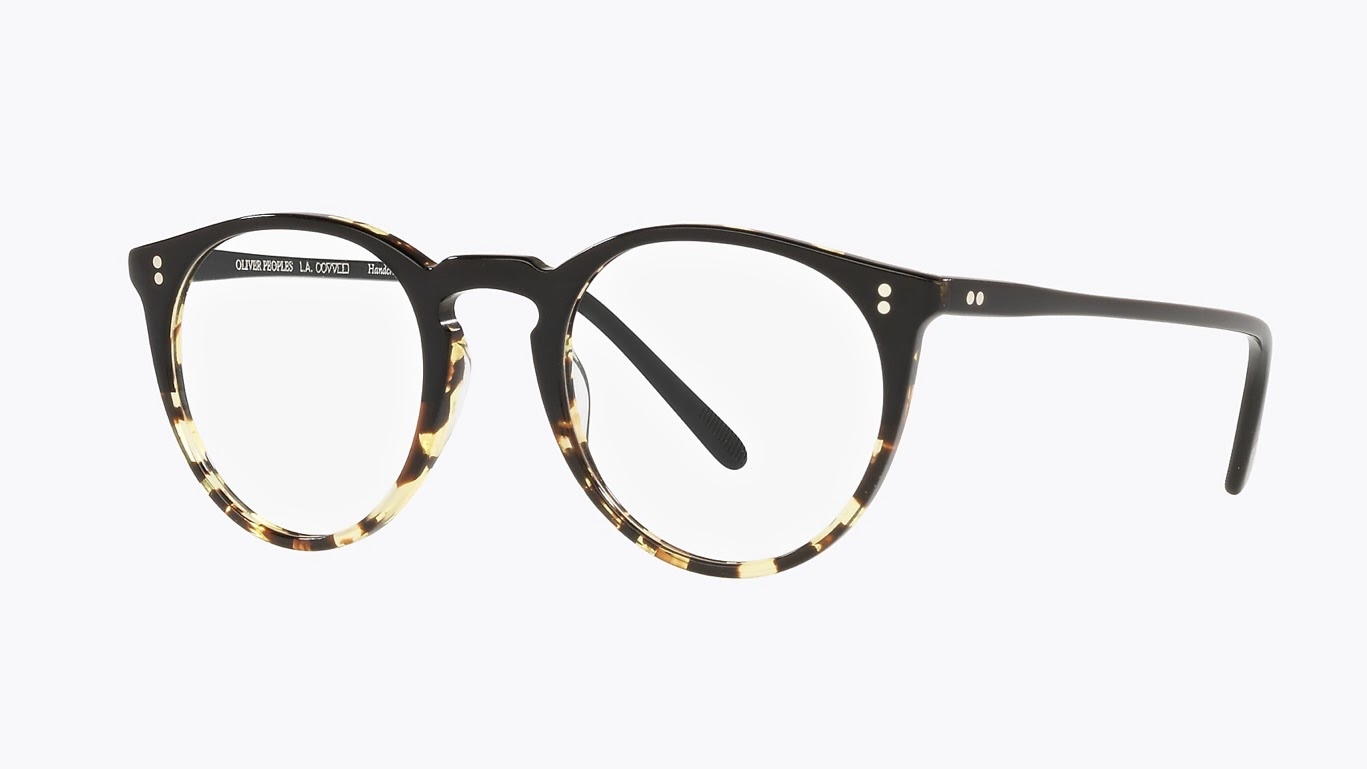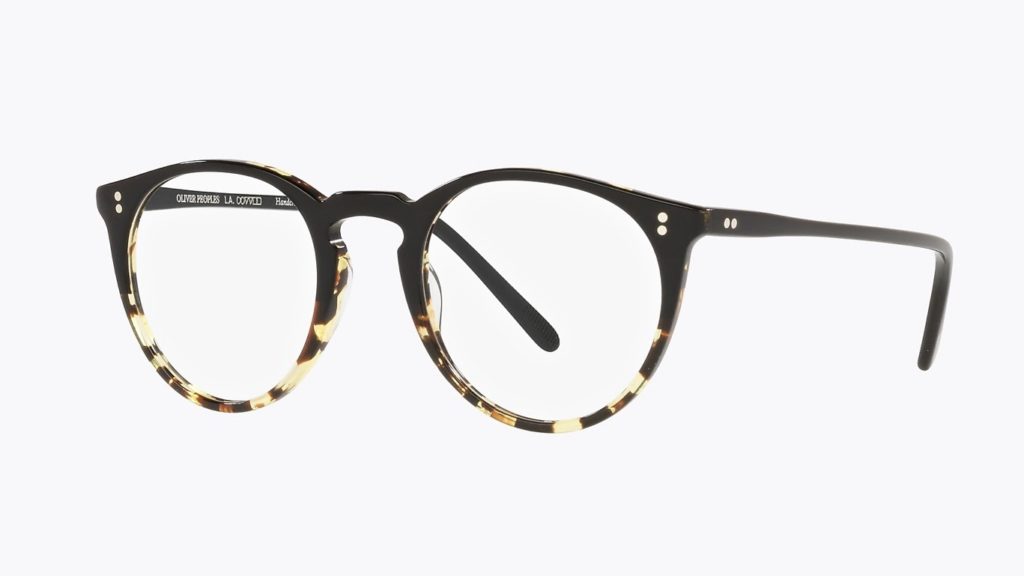 With its goal to suit every glass wearer with its extraordinary collection of designer frames, Face A Face has remained a top choice not just for the mavericks delving into fashion and innovation, but also to appease the tastes of the most discerning clients. In addition to its dedication to excellence, Face A Face Malaysia leans towards creating an avant-garde lifestyle for its clients, identifying itself as the pinnacle of luxury eyewear.