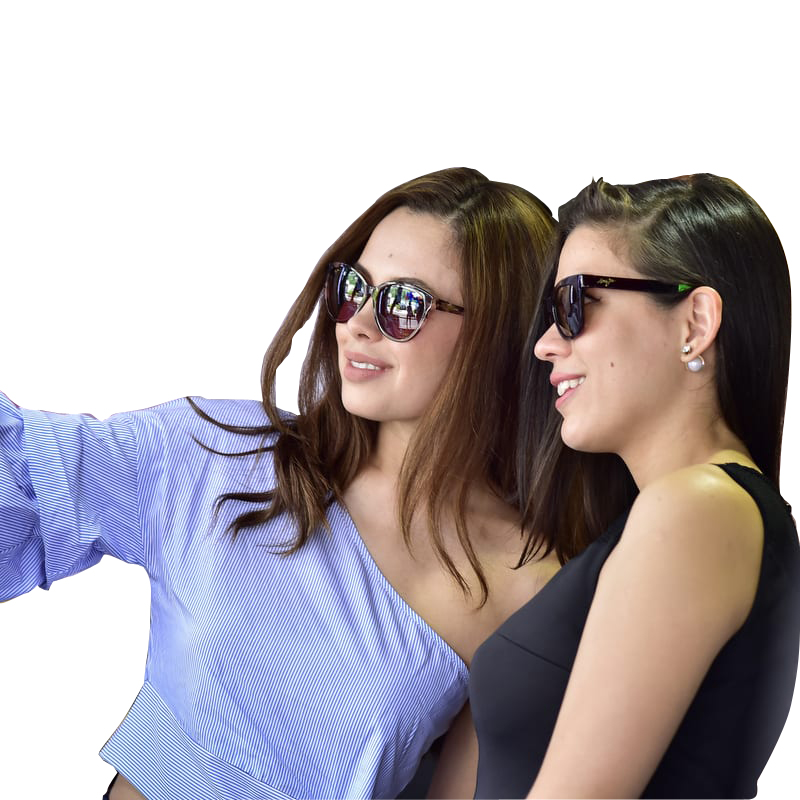 If you encounter problems with your vision, chances are you'll really need to look into getting your eyes tested. And get yourself a pair of correct prescription spectacles by our Professional Optometrist in Damansara Uptown or Subang Jaya.
Don't like the look of yourself wearing spectacles? Afraid it'll make you look old and unfashionable? Then you are wrong. Nowadays, shopping for spectacles is as fascinating as shopping for clothes. You'll be surprised to find a wide range of eyewear available in Malaya Optical. Choosing a pair of fashionable spectacles that suits you and complement your appearance can be quite easy. Eyewear fashion has evolved and the definition of Eyewear has changed as a new generation of spectacles wearer no longer regards it as a necessity but an accessory. At Malaya Optical, we have many celebrities purchasing and getting styling advice from us such as Amber Chia, Sheikh Muszphar, Fouziah Gous, Winne Soo, AC Mizal and etc..
Nowadays, you can find any shape, any style of Eyewear for any occasion at Malaya Optical. We focus to be a One-Stop Eye Care Centre in all our outlets. Putting on a pair of a stylish frame on your face will add character to your face and draw attention. With a wide range of eyewear collection. Sometimes you'll find some trendy eyewear with crystals embedded on the temple side of the frame. Some of them come with spring-loaded hinges temple to provide comfort to the wearer.
We style you base on your lifestyle, job functions, character and etc..all these elements can influence our frame selection for you. Men, there's a variety of spectacles to choose from the old school wayfarer design to the famous John Lennon round frame. Not only the design and frame shape, but we also have many different types of frame material to chose from depending on your needs. They come with stainless steel, titanium (for lightness), plastics, etc. As for the lenses, we carry the Zeiss, Hoya, Essilor range which has polycarbonate, high definition plastic too. Some of the lenses come with superior quality which provides a scratch resistant, impact resistant and protect the eyes from harmful UV rays. There's another option to choose such as photochromatic lenses which react to the UV exposure such as the Transition Photochromatic and Photofusion Photochromatic. The more it's exposed to UV, the darker the lens will turn, hence offering protection to the eyes.
For the ladies, choosing a pair of spectacles may require complementing your clothes, jewelry, and makeup. After you have chosen a pair of, stylish eyewear at Malaya Optical, you'll be able to flaunt your trendy look 😉
With the festive season drawing near, it's time for you to have a makeover to usher in the New Year with a brand new image. Also, you can buy presents for your loved ones and they'll be thrilled to receive such an exquisite present from you from us at Malaya Optical as we constantly have promotions and sunglasses sales.