Danish family owned organization established in the 1970's. This is a brand made by an optician. Lindberg philosophy is that a screw has never been utilized in any of their glasses and no compromise at any point has been made in the design or material utilized. Opticians can tailor the glasses to suit any individual patient's facial shape.
Titanium is one of nature's most brilliant materials, and understanding its latent capacity, LINDBERG was one of the first eyewear marks on the planet to exhibit a full titanium assortment. Lindberg has gone through over 30 years altering the field of titanium eyewear, and the craving for steady development keeps these eyewear on the way of significantly more earth shattering plans.
Lindberg is tied in with making individual eyewear experience– particularly with regards to colours. Unlimited alternatives and combinations allow you to modify your own special colour universe coordinating your individual style.
Pros of wearing LINDBERG eyewear :
hand-made eyewear, with colours applied by electrolysis-so the colours cannot chip
Simple , minimalist design
Extraordinary lightweight pure titanium frame
Singular flexibility of bridge and temple
Patented hinge without screws
An abundance of special colours and combinations to choose
A huge number of shapes, sizes and features able to select
Hypo-allergenic
Specific nose cushions to suit aging , diminishing skin to guarantee the most extreme comfort
LINDBERG glass eyewear collections
1. Lindberg Spirit Titanium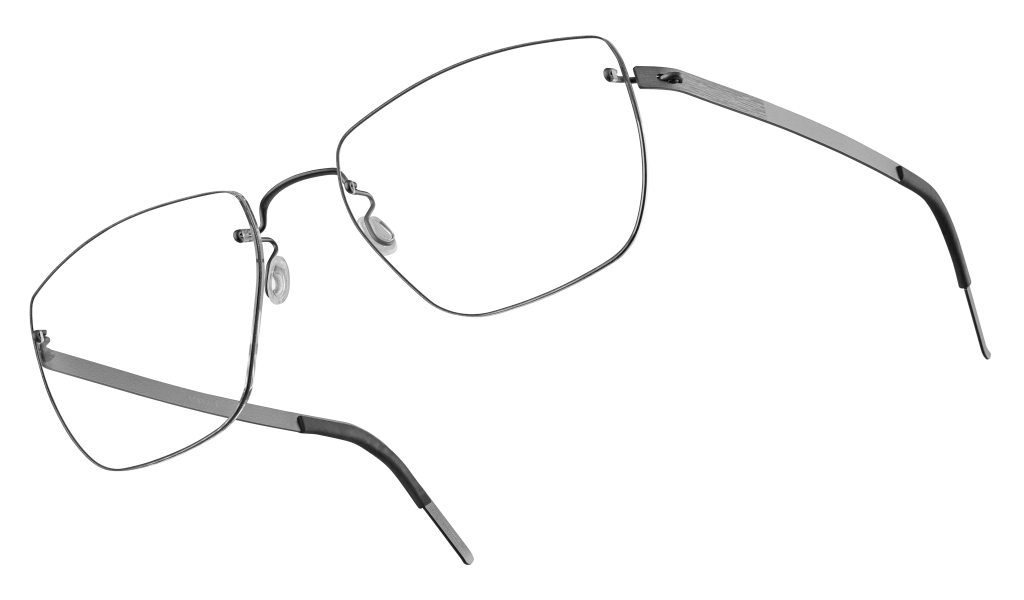 A LINDBERG classic. These ultra-lightweight rimless spectacles frame weigh as little as 1.9 grams. A comprehensive "building system" including distinctly different temple designs made of titanium wire, plate or titanium and acetate combinations. The collection has endless shape, size and groove colour options, which give the spirit titanium collection virtually unlimited customisation opportunities.
2. Lindberg Strip3p Titanium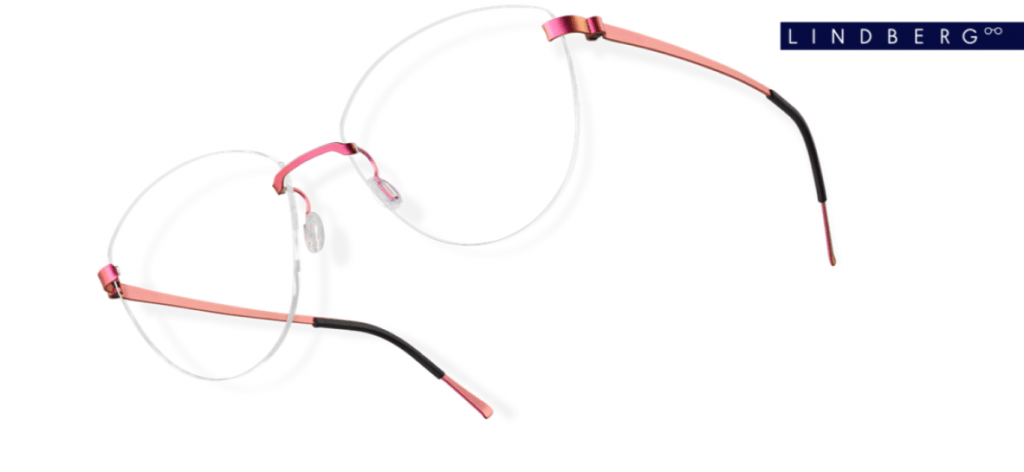 Streamlined and ultra-lightweight. Almost invisible. Strip3p is a fresh take on our minimalist rimless eyewear with refreshing options of coloured lenses, bold temples, vibrant groove hues and unique shapes. The temple designs give the rimless frame a more prominent look, while the front mounting technique allows users with high prescriptions to go rimless.
3. Lindberg Air Titanium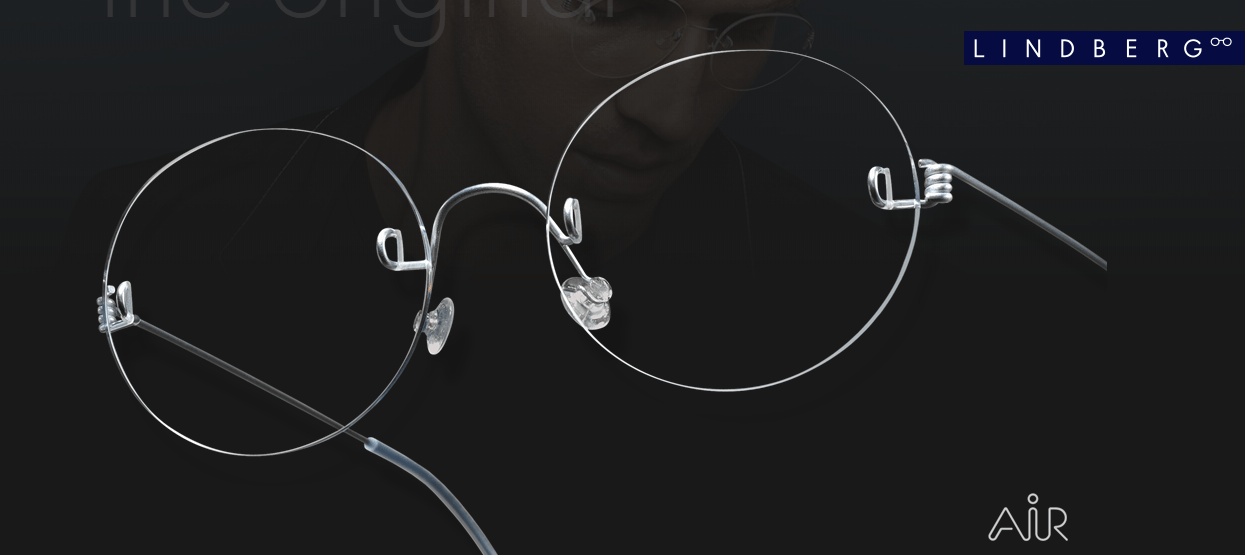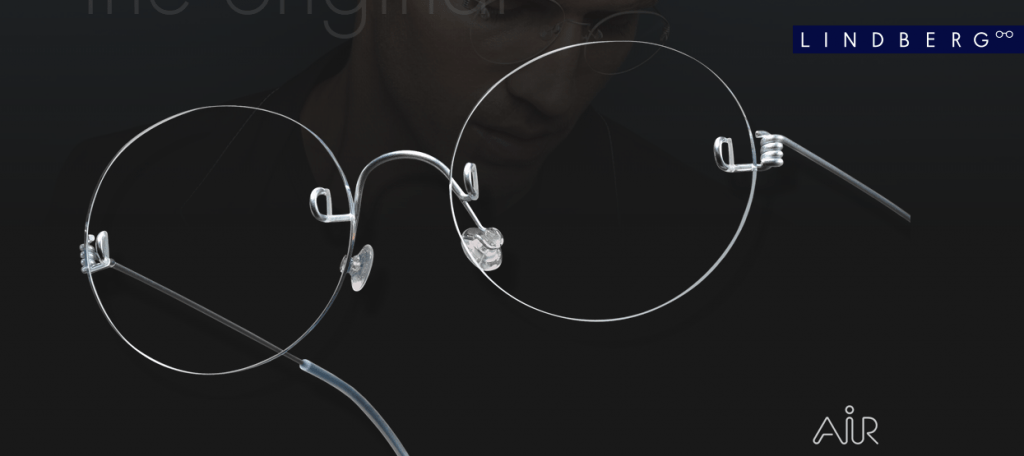 As the world's first rimless titanium frame, air titanium pioneered minimalist design opportunities dramatically. This range features a comprehensive "building system" of different shapes, groove colours, temple colours and lengths. The air titanium is a LINDBERG original made entirely from titanium wire. The frame weighs as little as 2.7 grams, enhancing the personality of the wearer without dominating the face
4. Lindberg Air Titanium Rim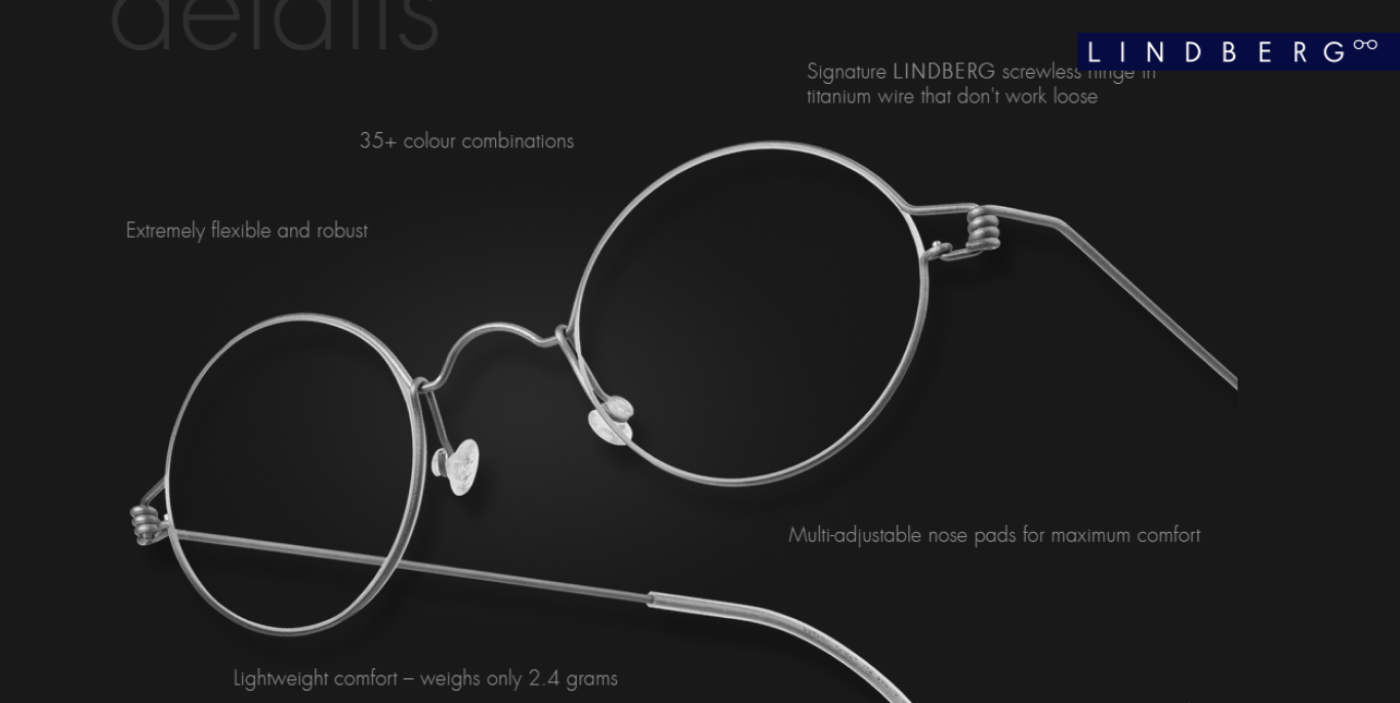 An extremely flexible, strong, and ultra-lightweight full-rim frame made entirely from titanium wire, weighing as little as 3 grams. The design is particularly discreet and timelessly elegant, and can easily be customised to suit any face and any appearance. air titanium rim is a true LINDBERG classic. A highly original design that continues to be contemporary and fashionable.
5. Lindberg N.O.W. Titanium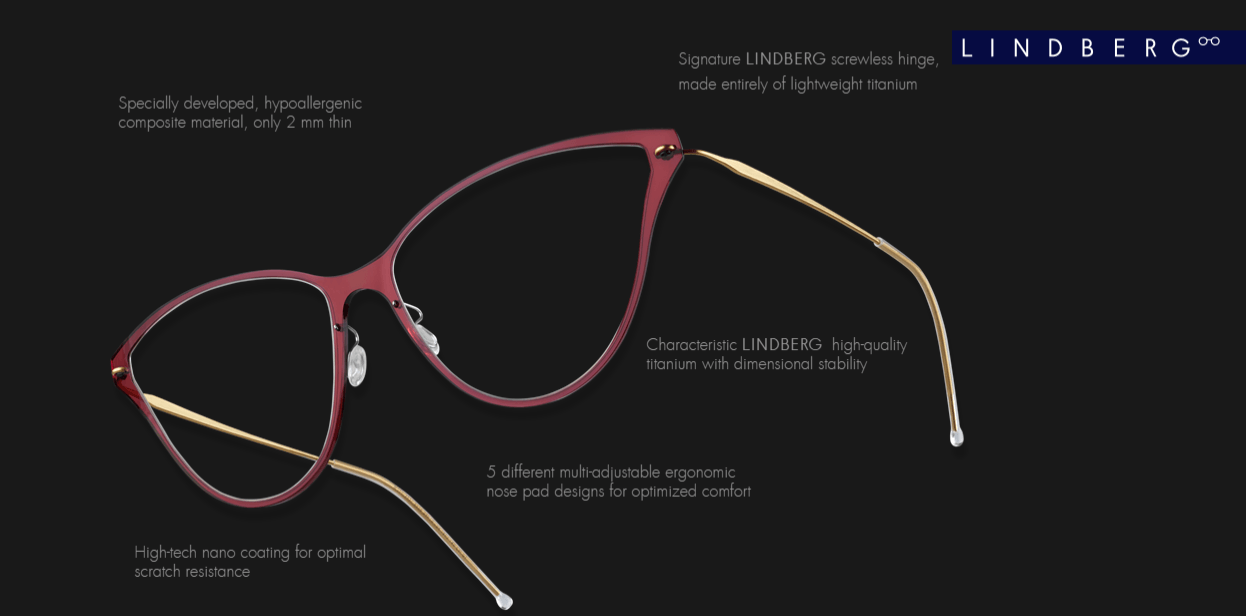 The n.o.w. titanium combines the remarkably thin composite front and ultra-lightweight titanium temples into a minimalist design that is both more understated and cool than traditional composite and nylon eyewear. The n.o.w. frames weigh from just 2.3 grams, and this special composite material features transparent polished colour gradients, as well as distinctive groove colours – supplementing or contrasting the titanium temples.
6. Lindberg Strip Titanium 7000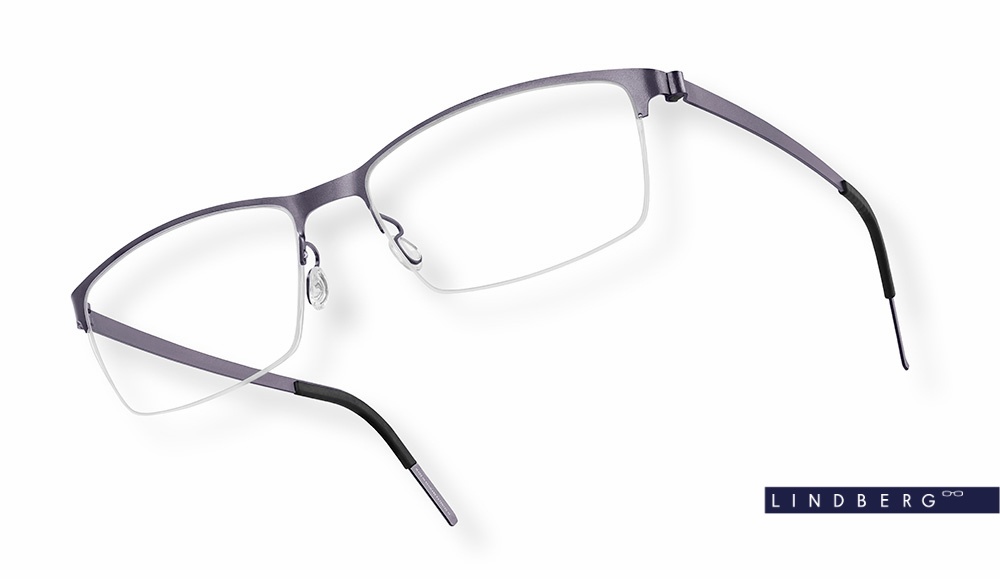 This semi-rimless range features fronts uniquely combined from laser-cut titanium plate and a nylon thread supporting each lens. An unobtrusive, lightweight frame that combines eyecatching titanium surfaces with the renowned LINDBERG minimalism.
7. Lindberg Strip Titanium 9500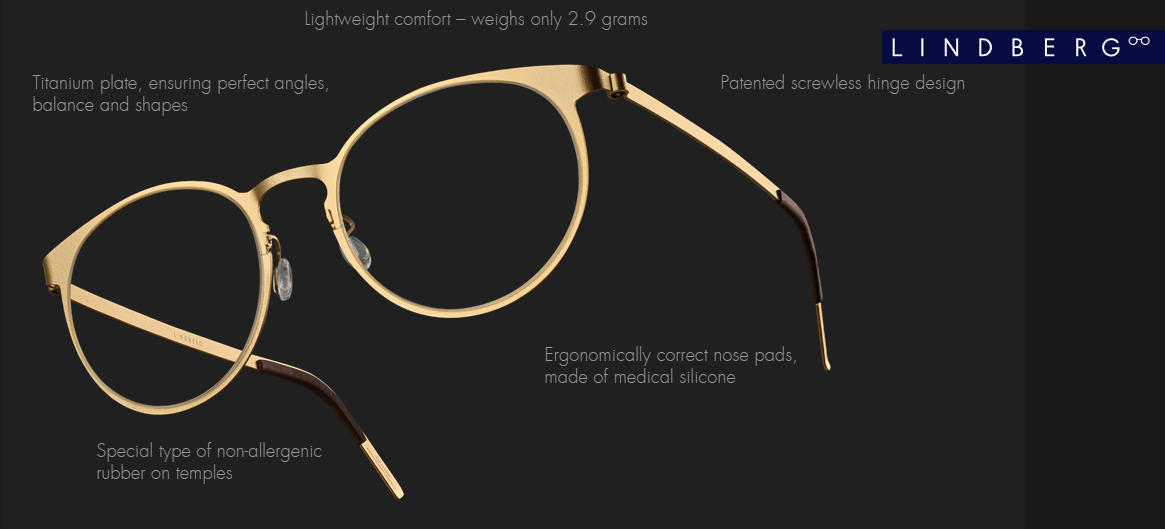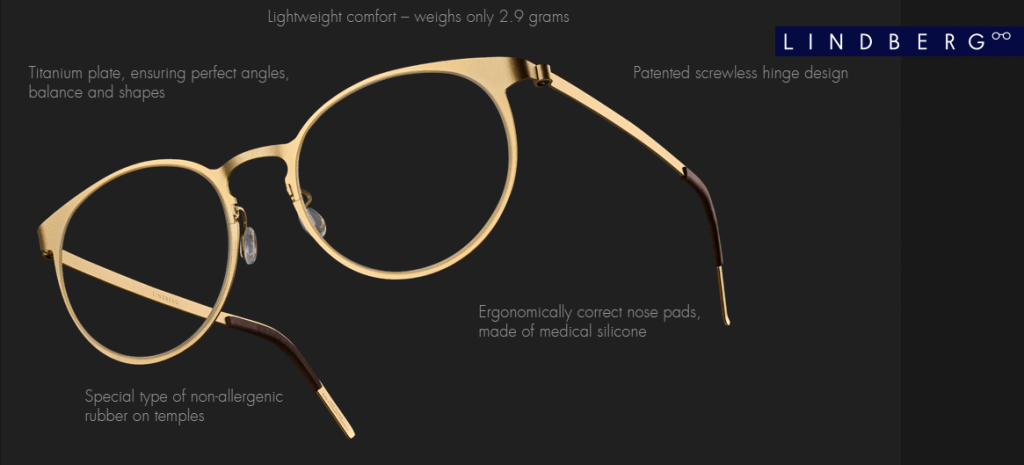 These full-rim frames feature fronts and temples made of titanium. The high tech titanium surfaces are available in an exceptional range of colours.
8. Lindberg Strip Titanium 9700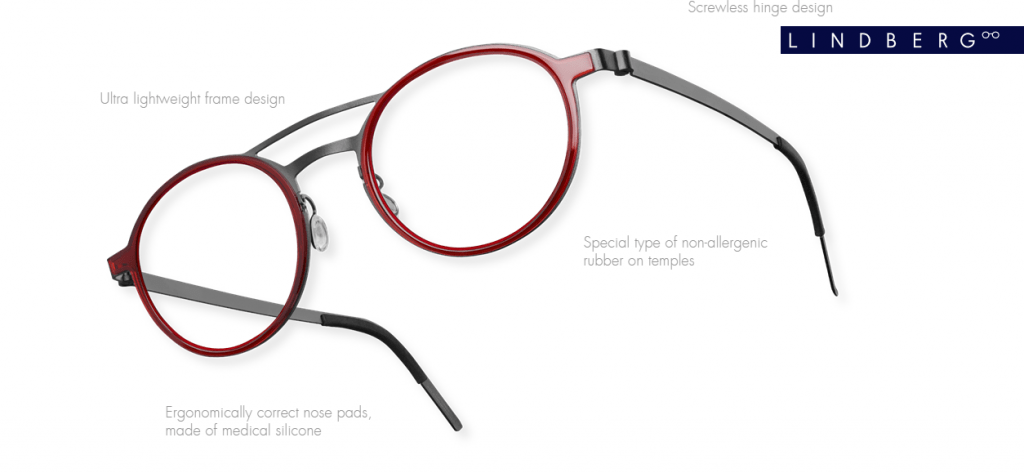 A distinctive design in which the acetate inner rims are elegantly mounted as an integrated part of the titanium frame. This mounting technique adds a unique sense of depth to the frame. The smooth inner rims are available in a range of colours.
9. Lindberg Strip Titanium 9800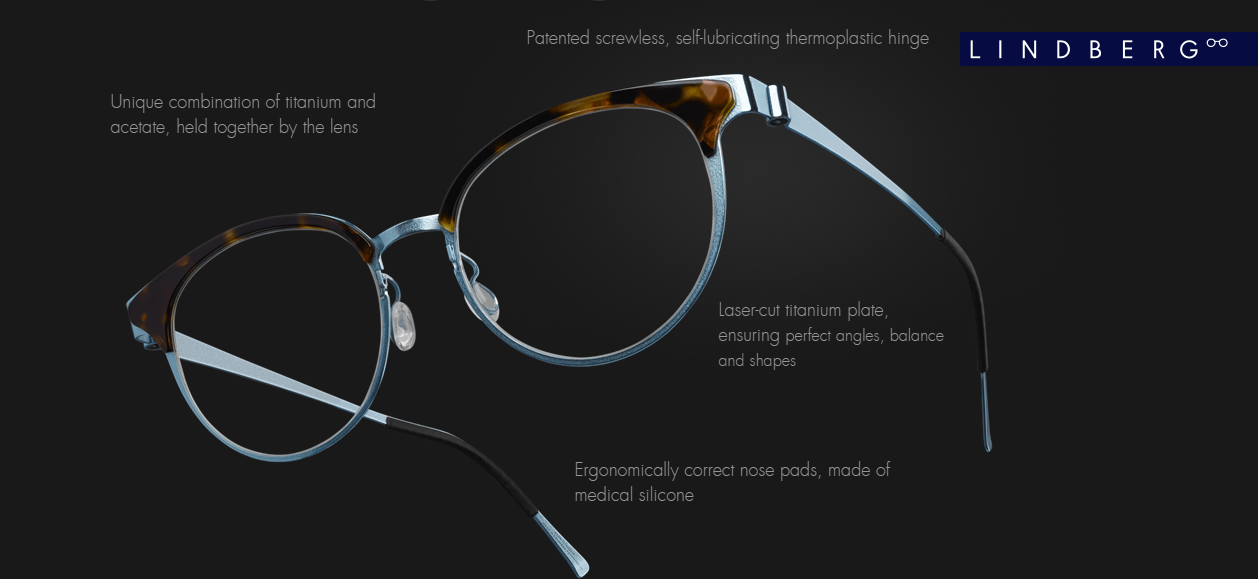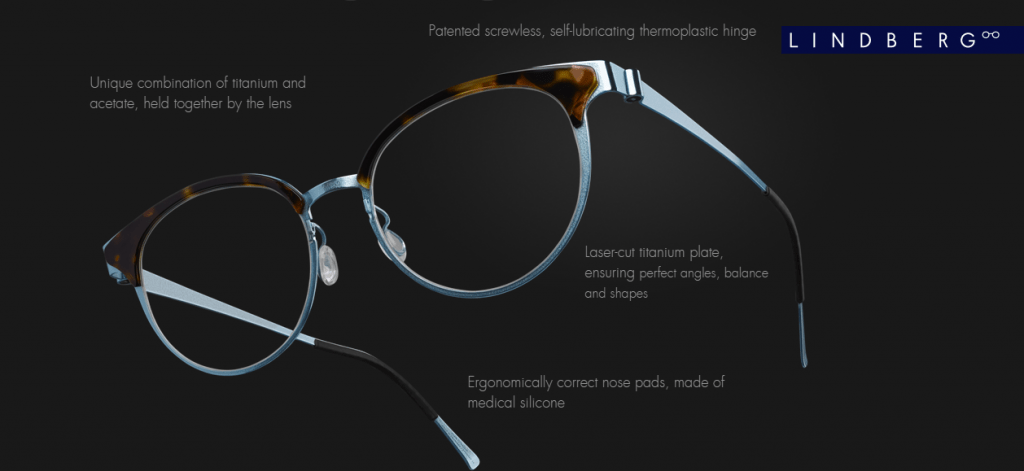 Strip titanium 9800 blends details from LINDBERG titanium plate and acetate designs, in a subtle fashion-forward design. The upper part of the rim makes a pronounced statement, supplemented by the unique screw-free front in which the acetate is fixed to the titanium frame.
10. Lindberg Acetanium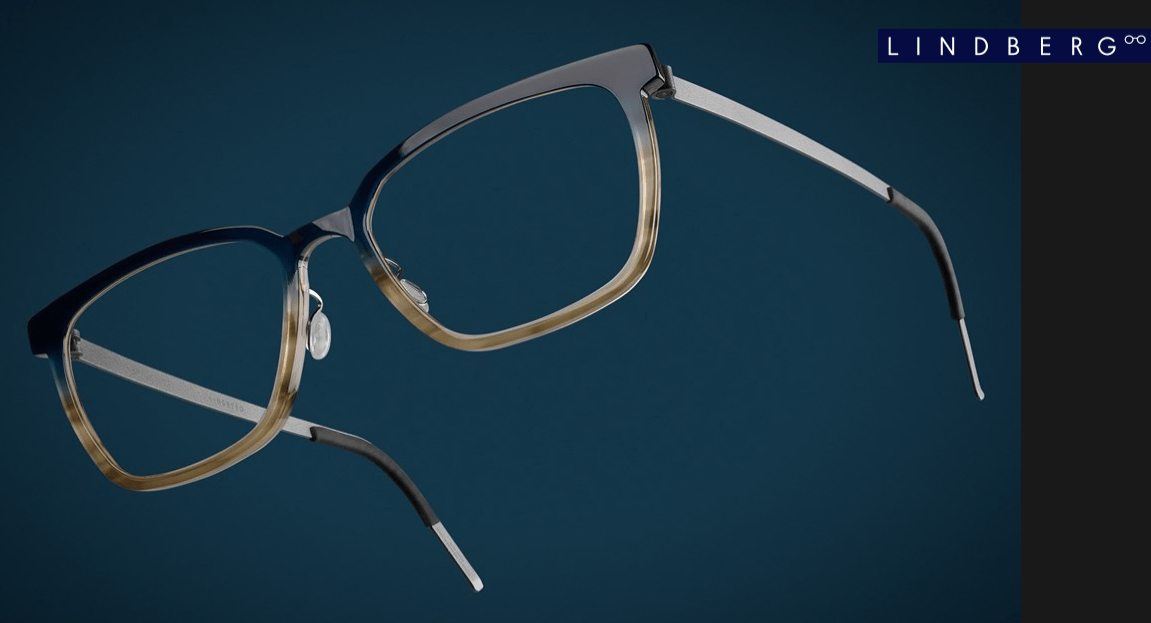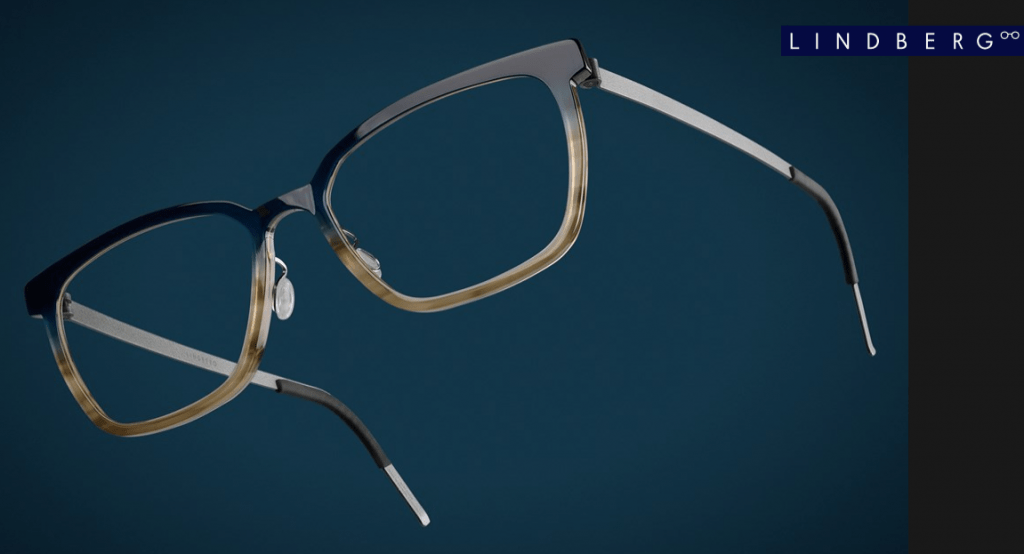 The acetanium designs are a showcase of advanced LINDBERG know-how in titanium and acetate, and how to combine those materials to take modern frame design to a new level. The titanium reinforced bridge means the frame can match any curvature of the lens, and that the customised LINDBERG fit can always be achieved.
11. Lindberg Buffalo Titanium


An exclusive collection made of multiple layers of natural buffalo horn, hand-crafted in 152 processes to bring out the individual nuances in the material's colouration and markings. This means no two frames are entirely alike. The temples, hinges and bridge inserts are all made of ultra-lightweight titanium, making the sleek classic horn frame adjustable, as well as adding a distinctive modern design feature.
12. Lindberg Træ+Buffalo Titanium


LINDBERG seamlessly combines the award-winning buffalo titanium line with exclusive wooden fronts in four timber sorts: Olive, Padauk, Ebony and Smoked Oak. A special treatment cultivates the wood's natural texture and colour, giving a unique expression to each individual frame.
13. Kid & Teen Glass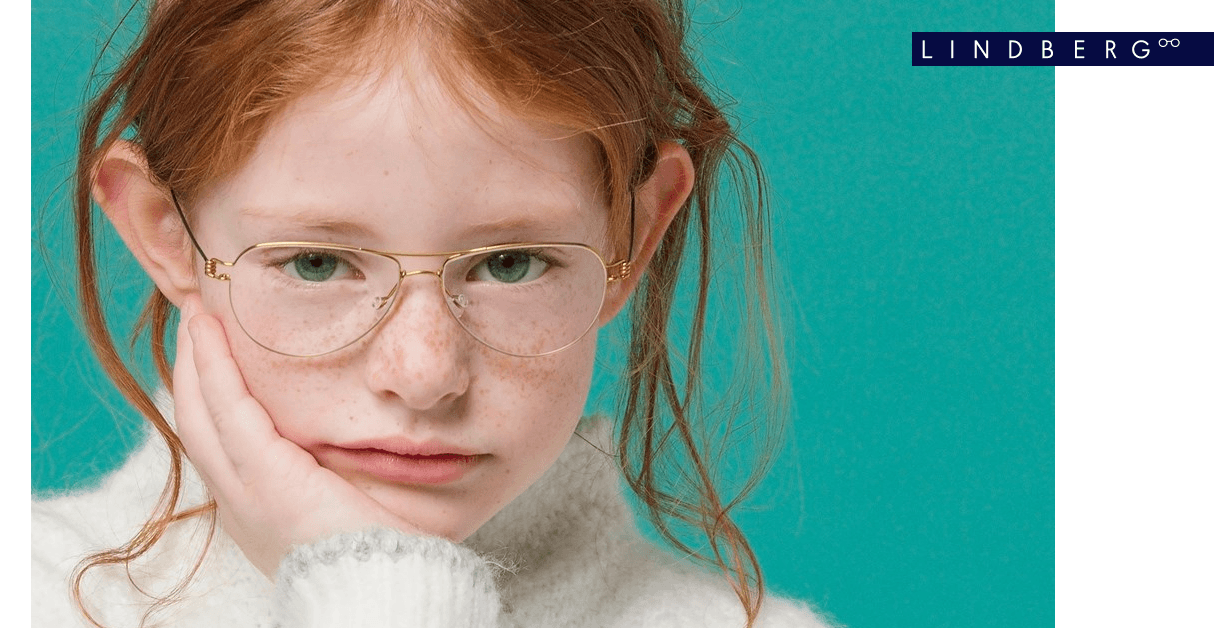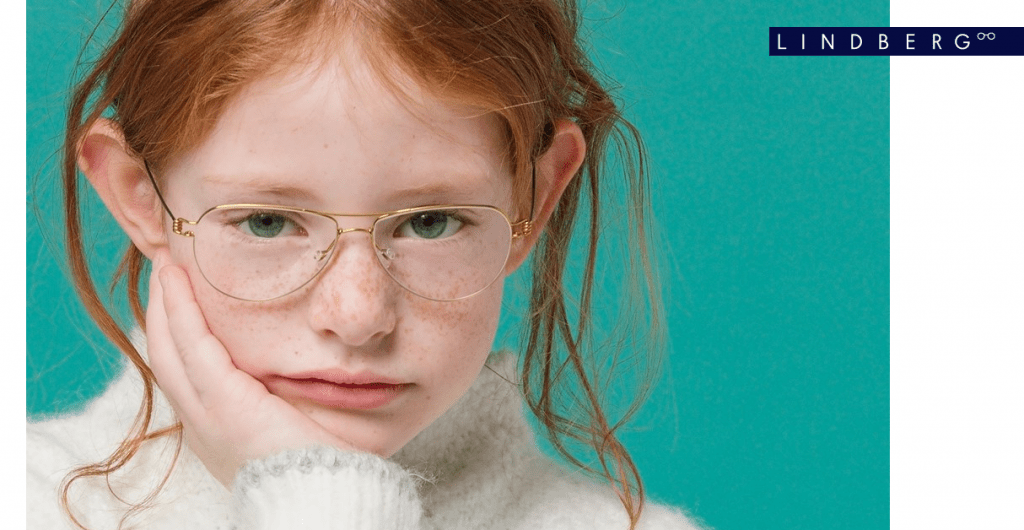 Specially designed to meet the preferences of fashionable children and teens. With a high level of durability, flexibility, comfort, lightness and coolness, the frames are perfect for active children and teenagers. Kid/Teen frames are based on designs in the air titanium rim, strip titanium, and acetanium ranges, and are available in an abundance of different shapes, colours and sizes. Using only the purest, hypoallergenic mate­rials, the LINDBERG kid/teen collections are perfect for children of all ages.
14. Lindberg MøF Titanium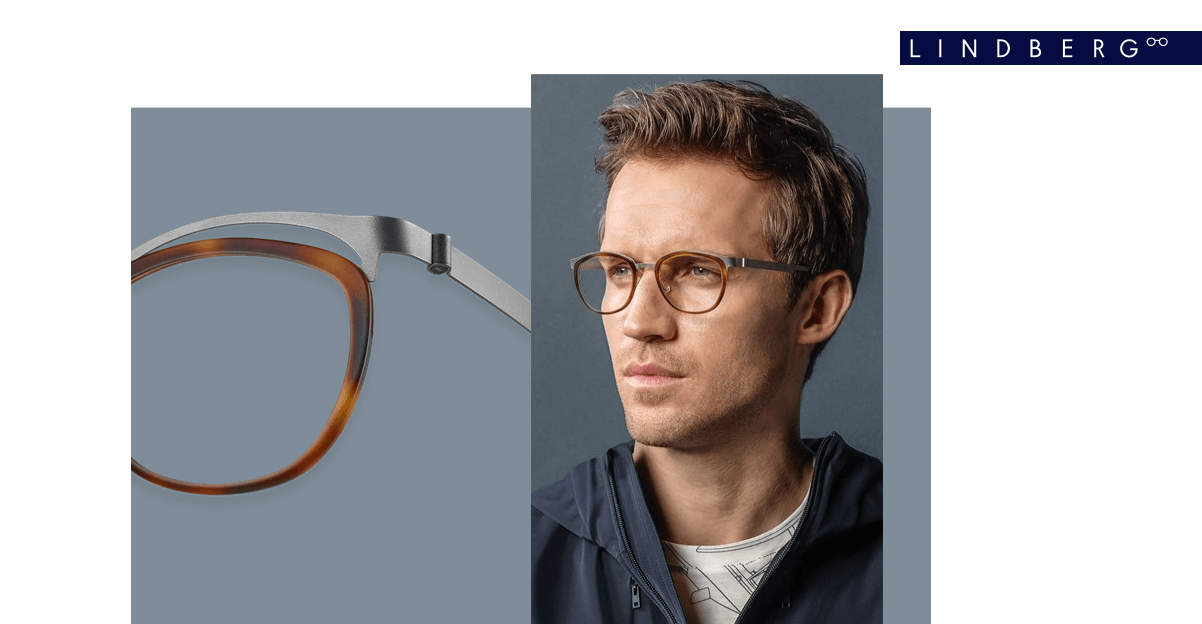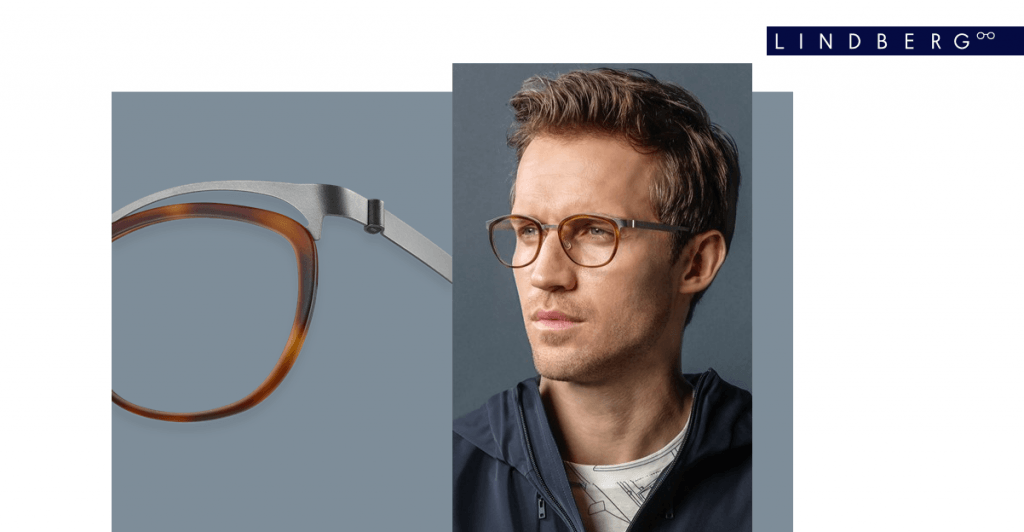 Meet the world's first multifunctional eyewear concept. Interchangeable lens and inner-rim system. One single tailormade frame combined with a variety of lenses gives you perfect vision in any situation. With a snap you can easily change your single vision or progressive lenses to fit your context, whether you are driving, reading or actively enjoying life hiking, skiing, golfing or sailing.
15. Lindberg Sun Titanium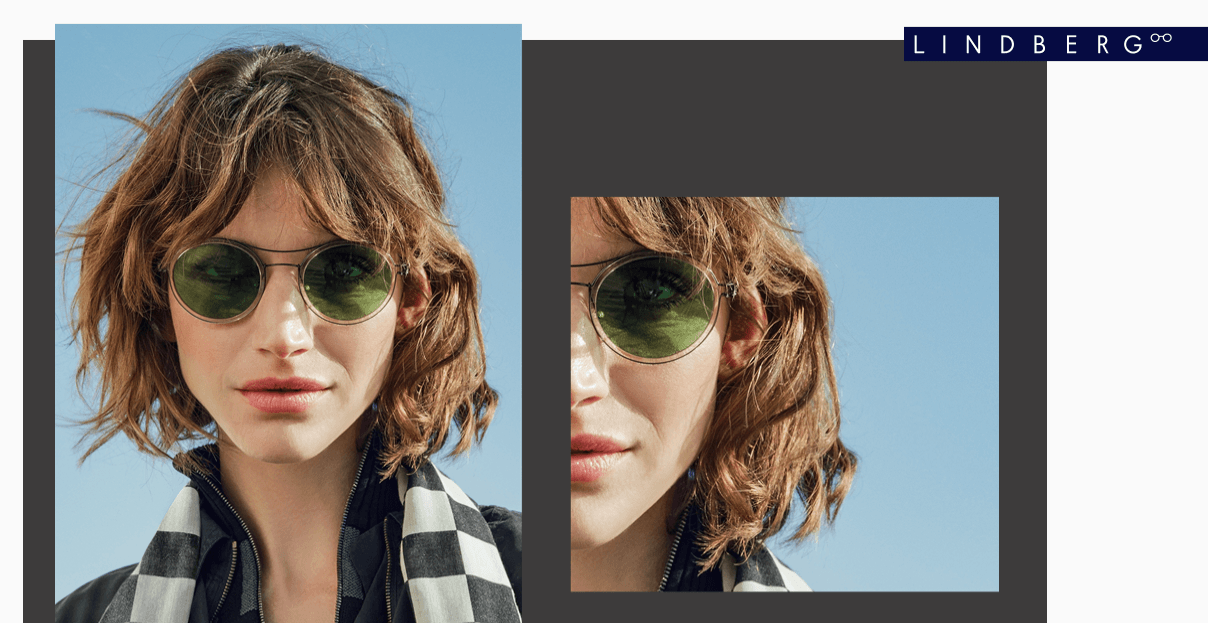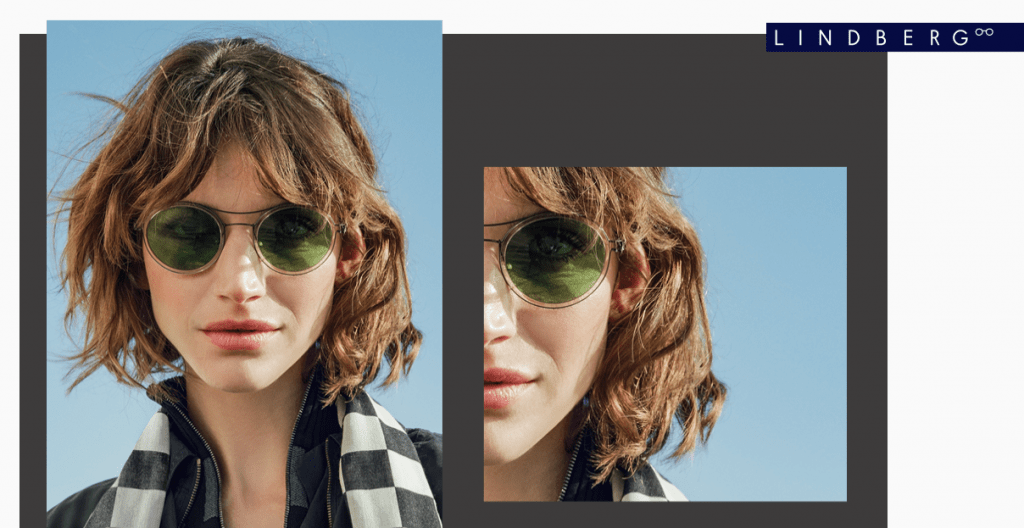 Embrace the LINDBERG philosophy of premium quality eyewear and tailor-made designs. Whether you prefer square or round, small or oversized sunglasses, the craftsmanship of LINDBERG ensures that there is a perfect pair of glasses for your unique taste.
16. Lindberg Precious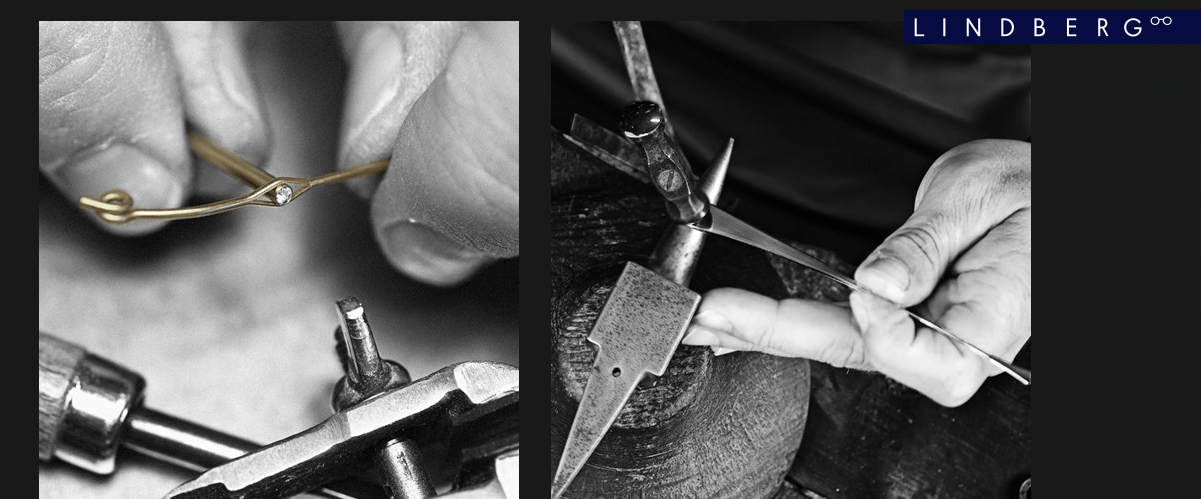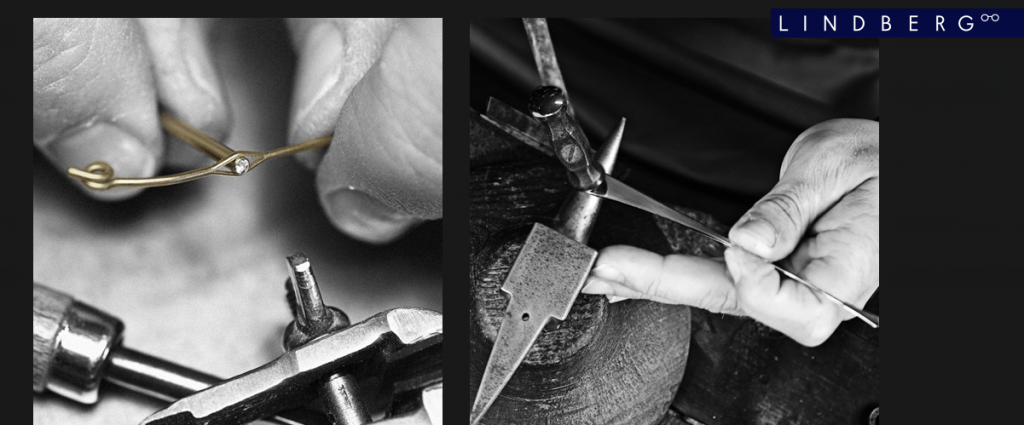 This premium LINDBERG collection is one of the most exclusive, prestigious and beautiful international eyewear collections in the world. LINDBERG Precious frames are made of 18 ct solid gold, platinum or buffalo horn, and can also be adorned with diamonds. Each frame is handmade and individually crafted to fit the wearer's face.
For a better viewing, visit any of our optical shop today.