Optometry is a primary health care profession which dedicated to the improvement and preservation of the eyesight. Optometric practices include eye examination, dispensing of spectacles for the correction of the refractive error, prescribe contact lenses, as well as provide diagnosis and management of ocular disease.
Optometrist that served in this field of profession examines the eyes not only for vision problems, but also for the early detection of eye diseases and other abnormal systemic conditions. As such, the optometrist can provide his/her treatment plan well to the client so to manage the problems faced, whether to prescribe glasses, provide vision therapy or appropriate referral when necessary.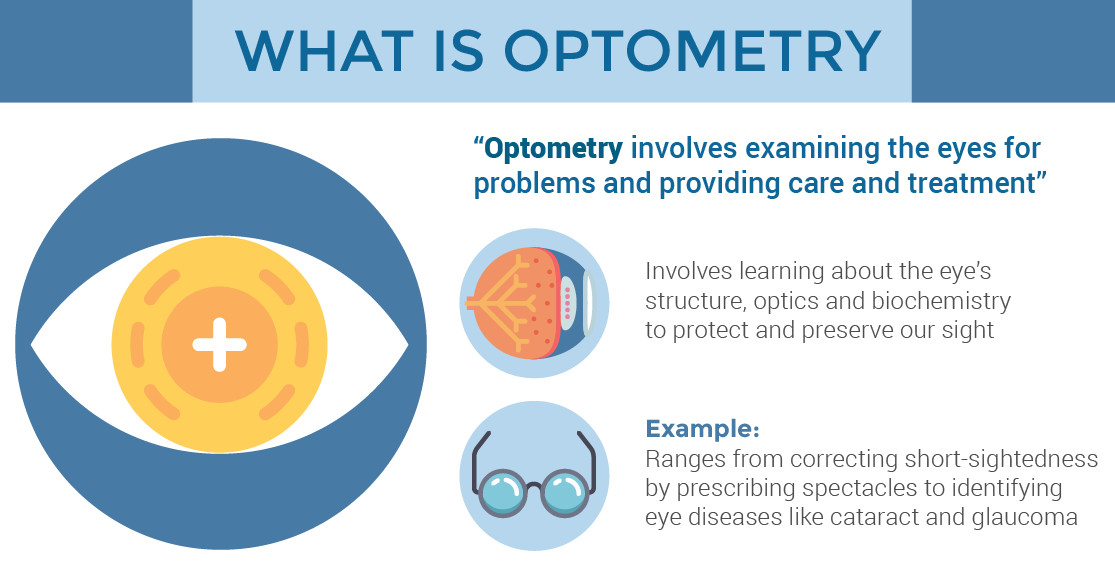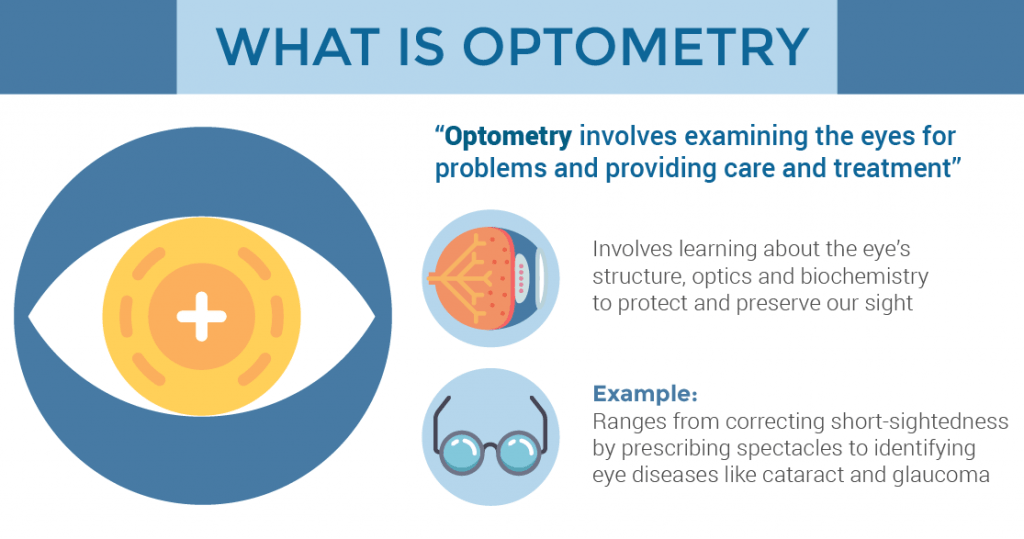 Differences between Optician, Optometrist and Ophthalmologist
An optometrist is an eye doctor that can examine, diagnose, and treat your eyes. An ophthalmologist is a medical doctor who can perform medical and surgical interventions for eye conditions. An optician is a professional who can help fit eyeglasses and dispense lenses.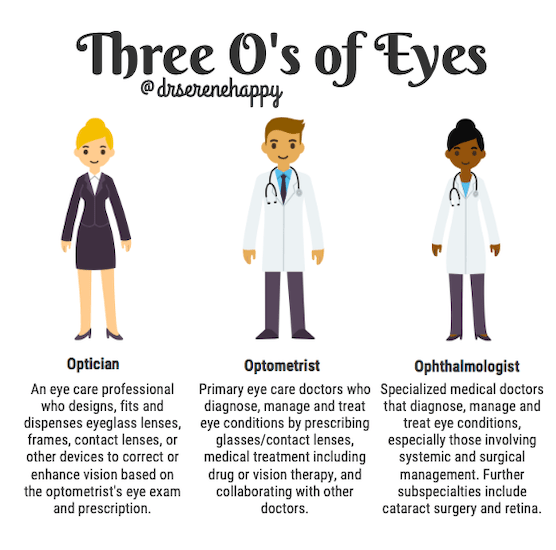 Optometrist is a primary health care provider for routine eye care. They provide annual or routine eye examinations, including giving eye health education to their clients. They diagnose eye conditions, ocular disease and provide the right ocular management include prescription of glasses, contact lenses, vision therapy, other visual aids or referral to ophthalmologist if there is a necessary. Optometrist also plays an important role in post-surgical eye care.
Ophthalmologist is a medical doctor who specialise in surgical eye procedures. They perform eye surgeries for various eye disease and conditions such as cataract removal and strabismus surgery, perform laser eye surgery to treat myopia or hyperopia. They also prescribe medication drops to treat glaucoma. Unlike optometrist, they do not prescribe glasses or provide contact lens fitting services.
Optician is a profession that their job scope is dispensing lenses to fit into frame or making glasses. They will assists you in choosing the correct lens and frames that best suit you based on the size, shape, colour and style. Optician does not diagnose eye conditions or provide eye management such as vision therapy or eye health education.
Get your eye tested with the best optometrist in Damansara Uptown or Optometrist near me in Subang Jaya to know more about your eye health. Book an appointment with us to screen your eyes TODAY!