Astigmatism might be the most misunderstood vision problem. Even the name is challenging to many people, who incorrectly call it "stigmatism." In malay, it is often being called as "silau".
Like nearsightedness and farsightedness, astigmatism is a refractive error, meaning it is not an eye health problem; it simply is a problem with how the eye focuses light.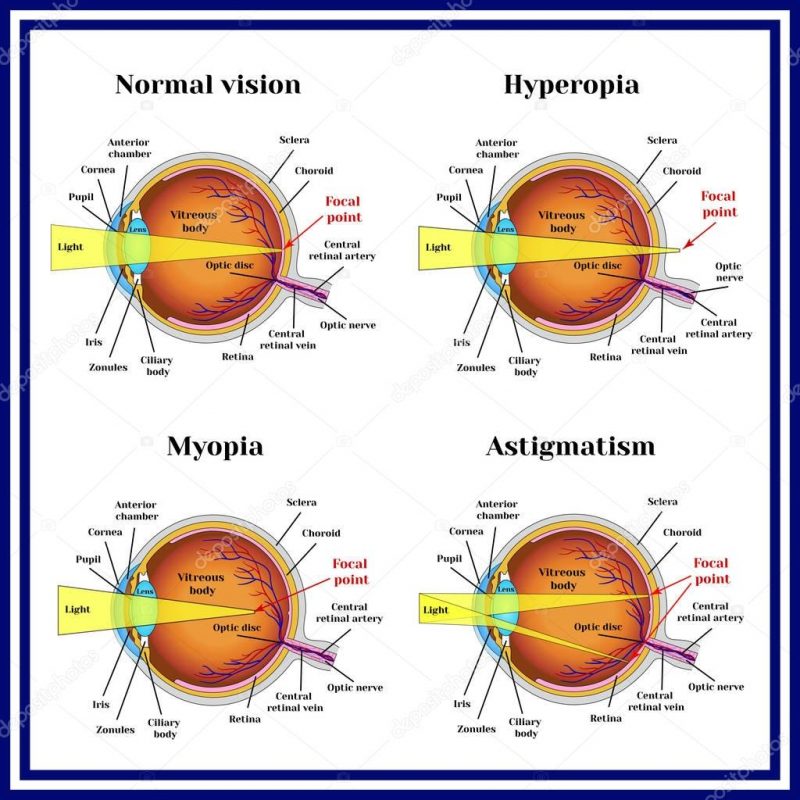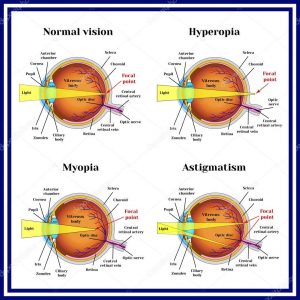 Normally, the cornea and lens are smooth and curved equally in all directions, helping to focus light rays sharply onto the retina at the back of your eye. However, if your cornea or lens isn't smooth and evenly curved, light rays aren't refracted properly. That's why it is being called as a refractive error.
When the cornea has an irregular shape, it is called corneal astigmatism. When the shape of the lens is distorted, you have lenticular astigmatism. In an eye with astigmatism, light fails to come to a single focus on the retina to produce clear vision. Instead, multiple focus points occur, either in front of or behind the retina (or both). As a result of either type of astigmatism, your vision for both near and far objects appears blurry or distorted.
In fact, people with astigmatism commonly have an oblong-shaped (oval-shaped) cornea rather than a perfect sphere shape. A ping-pong ball is a perfect sphere, while an American football or a rugby ball has an oblong shape. If the cornea's curve is like an oblong the light rays will focus on two points in the retina, rather than just one.
People can be born with astigmatism — in fact, most people probably are born with some degree of astigmatism — and they may have it along with other refractive errors: Nearsightedness or Farsightedness.
Children who have astigmatism symptoms may not be aware they have this condition, and are unlikely to complain about blurred or distorted vision. But uncorrected astigmatism can seriously impact a child's ability to achieve in school and sports. That's why it is crucial that children have routine eye check-up to detect astigmatism or other vision problems as early as possible. Do have your eye check-up now with our best optometrist in KL.