Have you even looked into the distance and notice something off? Like something is just not right or clear? Then it hits you, the reality of whats to come to you in the future, glasses. There is a daunting feeling in your gut, you have never had your eyes checked, what is going to happen? Will there be lasers? What will they do to my eyes to check them? Will it hurt?
These questions might seem silly or exaggerated but these may be the thoughts of a child or someone who has never had their eyes check nor seen it first hand. I am here to tell you what we do to ensure that the whole process of getting your eyes checked is as comfortable and easy as it can be. If you are already wearing glasses and have had your eyes checked, well, there still be something new that we can show you.
We must first get to know you, your lifestyle, your occupation, your previous eye problems if any and your preferences. If you have glasses already, we will check your eyes with your glasses on and check your glasses's power. If you would like, we can look through the frames first before the eye exams but let's check your eyes first.
Once we enter the room and start the eye examination test. What is included in the eye examination you ask? Well, it's much complicated than this, but in short, we will give you two option, A or B and you tell me which is brighter or clearer. Our qualified Optometrist would be testing how far you can see and keep changing the lenses to see which suits you best. Always, asking and trying to squeeze all the vision in you 🙂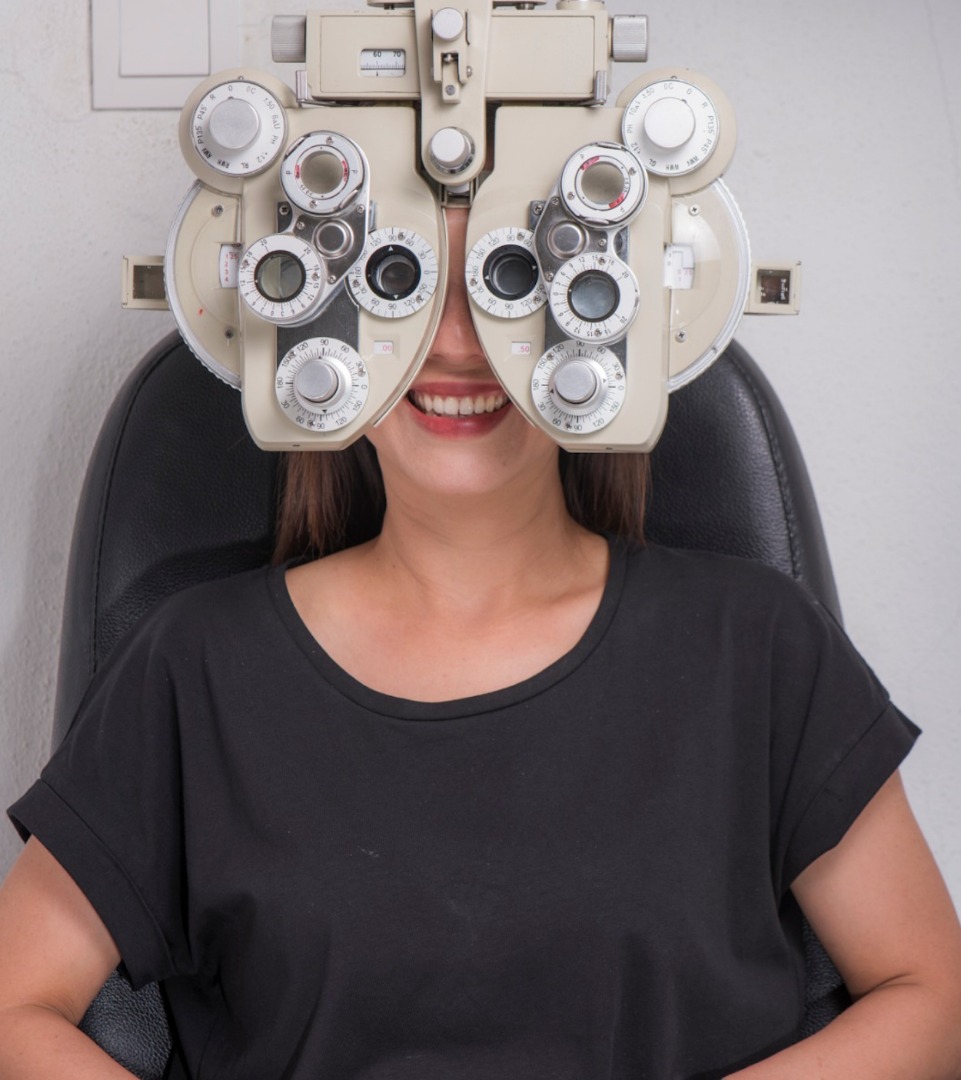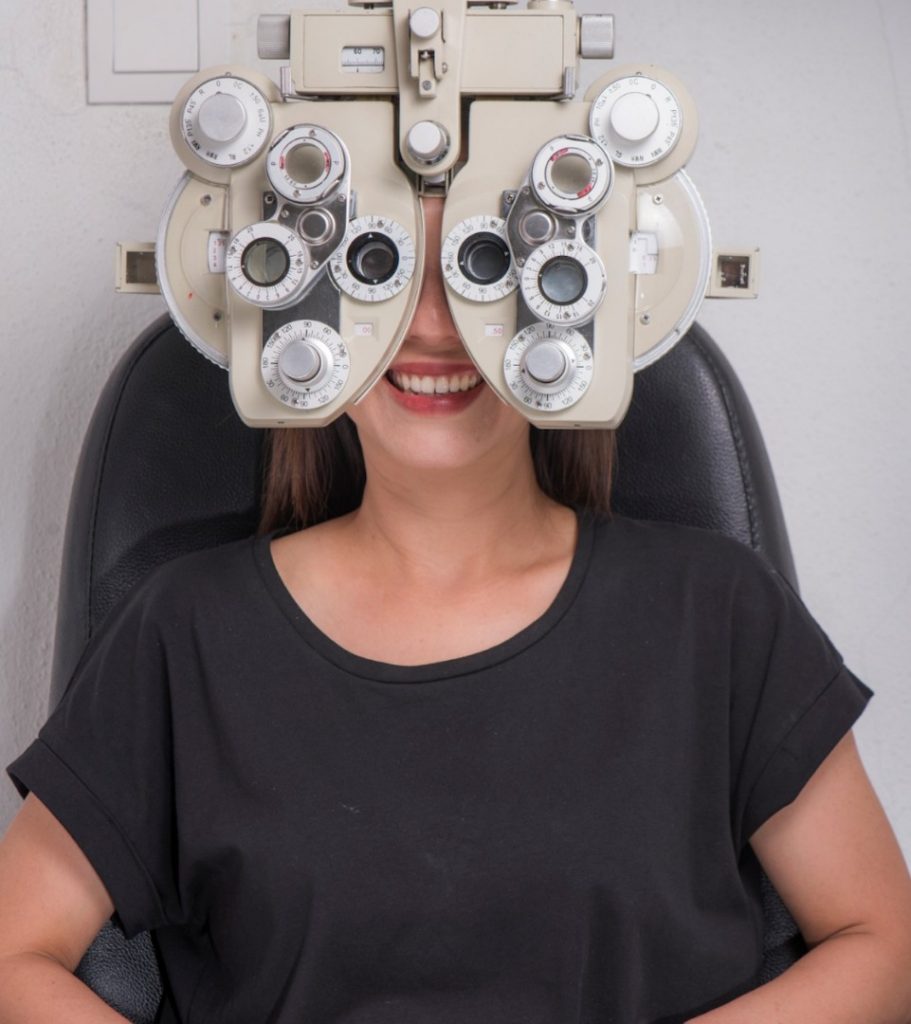 After we have you power in hand, we will further check for any eye problems that you may have. We check your eye pressure, we check for cataract, glaucoma if it ruins in the family, and many more. Your eye health is extremely important to us.
Then, after we have done the test, we check your eye's focal point. This is to measure where the middle of your eyes are. This is important as if its not done, your vision isn't clear, you can get dizzy and just plain discomfort.
Now, we are on the final step, we will be discussing what lens you would like such as ZEISS, ESSILOR, HOYA and many more. Then, the fun part begins, choosing your frame. We have numerous designs from MYKITA, Gucci, ZEISS and many more designer brands. A frame for everyone and every shape. We even have some for kids which are smaller to fit their cute little heads. If you are unsure of what shape to get, we can asses for you and give you some recommendations.
The final part of this is, wait. To ensure that your vision is the best of the best quality, the lenses will be made specially to follow your exact power and if you have a different power for different eyes, we will arrange it accordingly as well.
Your comfort and your vision is the core of our mission. We thrive to give you the best of the best service, products, and experience. We are here to educate, help and ensure that you can see the world clearer, sharper and better.
Need your eyes checked now that you know how it goes? Book an appointment with us here https://www.malayaoptical.com/#book-optometrist or give us a call if you have any questions herehttps://www.malayaoptical.com/contact-us/ .