Not really focusing on how to take care of your contact lens appropriately can prompt an assortment of eye infections. If serious, including some eye infections that cause visual impairment. An expired, overworn contact lens over the recommended period or that doesn't fit well can scratch your eye. They can likewise cause veins to develop into your cornea, a hazardous condition that undermines your vision.
Eye drops can cause issues with your contact lens. It is ideal to try not to utilize any eye drop when wearing contacts. Notwithstanding, you can utilize wetting drops or additive-free lubricating eye drops as suggested by an ophthalmologist or optometrist.
Stop using your contact lens and visit the opthalmologist if your eyes are red, painful, watery or sensitive to light. Do likewise if you have a hazy vision or notice a yellowish discharge coming from your eye. These can be indications of serious eye issues.
You should clean and sanitize any contact lens you take out from your eye before you insert the lens back into your eyes. There are many kinds of cleaning solutions. The decision relies upon the sort of contact lens you use if you have hypersensitivities eyes or if your eyes tend to produce protein deposits easily. Ask your eye specialist what sort of cleaning solutions you should utilize.
Special care is needed to clean and store your contact lens to keep the eyes away from any risky eye contaminations. A few contact lens cleaning solutions are not compatible with one another or with certain contact lenses. Utilizing incompatible solutions can destroy your contact lens or damage your eyes. Following the safe contact lens treatment guidelines is crucial to avoid flare-ups of serious contagious eye infections related to any contact lens cleaning or sanitizing solutions.
When you choose which contact lens solution you would prefer to attempt, consult your eye specialist regarding your decision. Try not to switch brands until you confirm that the new brand is compatible with your eyes and contact lens.
Precautions for avoiding contact lens complications
Regardless of which care routine or brands of solution you use, these few precautions you need to take note of:
Never contact bottle tips to any surface at any point, including your body: this can cause contamination of the solution. Always keep the solution tighly closed whenever not in use.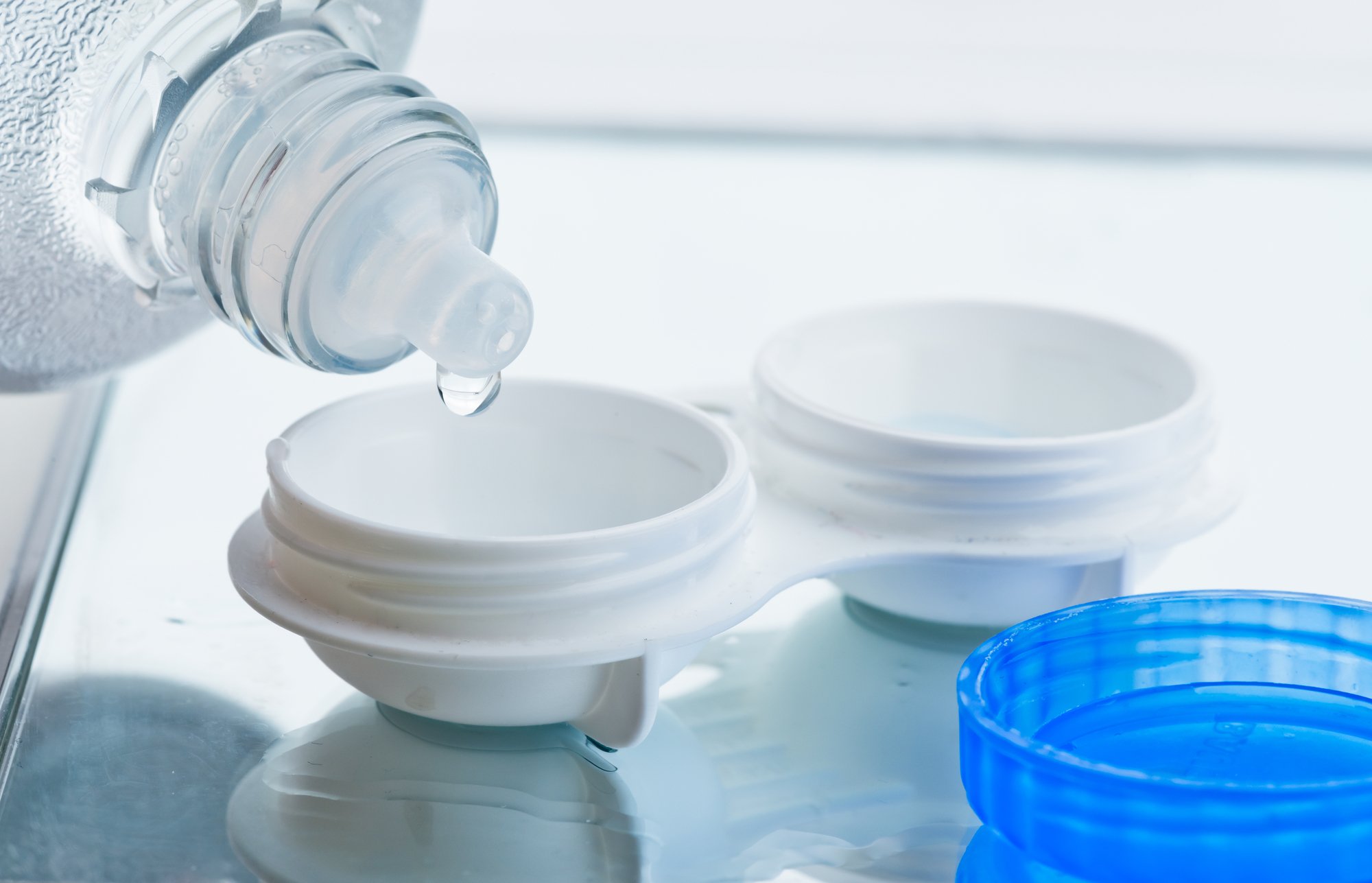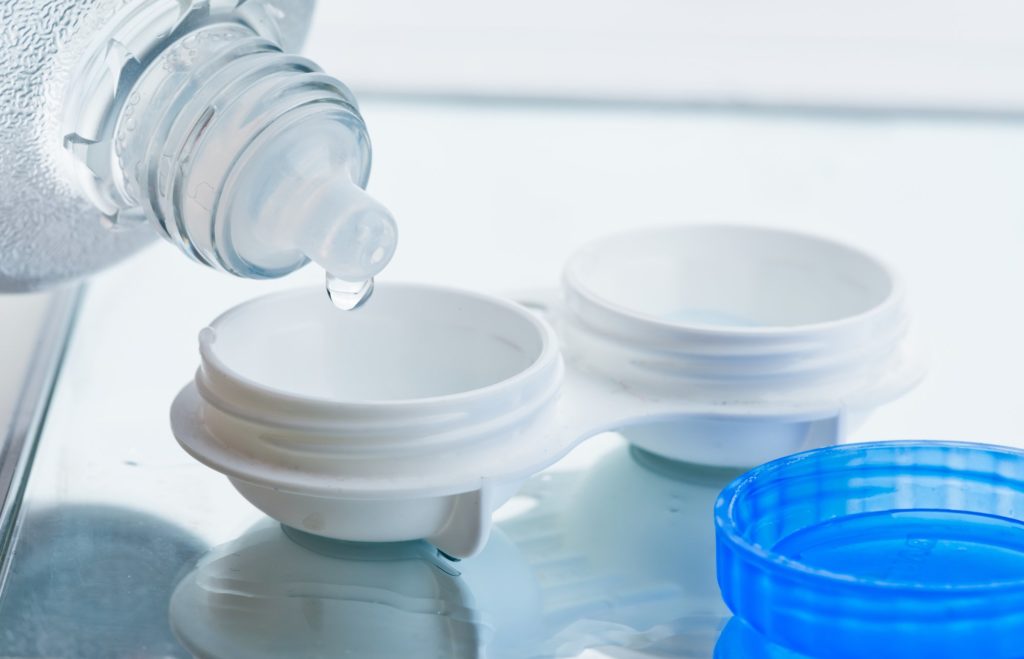 Cleaning your contact lens case with a piece of clean tissue or potentially setting it upside down on another spotless tissue will be an extra acceptable step in keeping microorganisms from growing in the case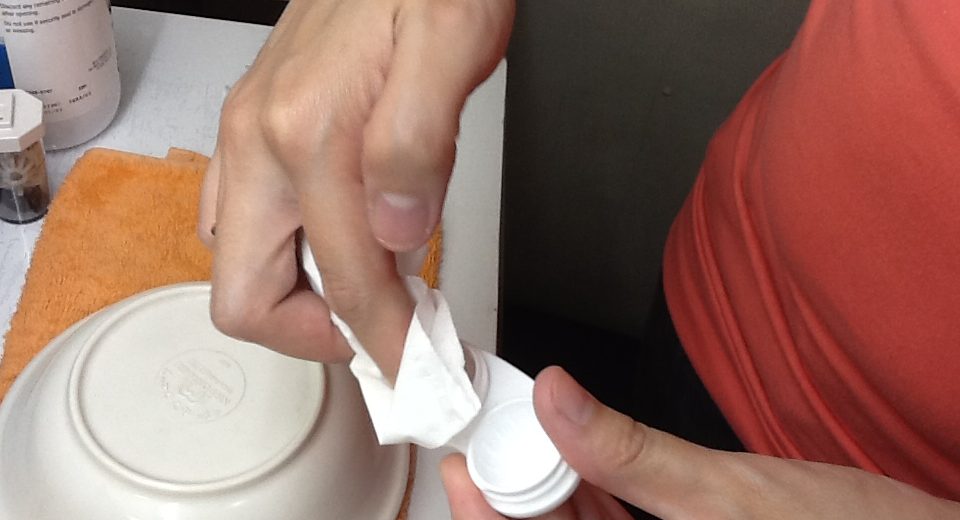 Never try to disinfect your lenses by using saline solution or rewetting drops as they are not disinfectants.
Avoid pouring contact lens solution into a different bottle because the solution will not be sterile anymore if by doing so.
Avoid using faucet water on your contact lens and contact lens accessories especially the contact lens casing , as it can convey a microorganism called Acanthamoeba that causes infectious eye diseases.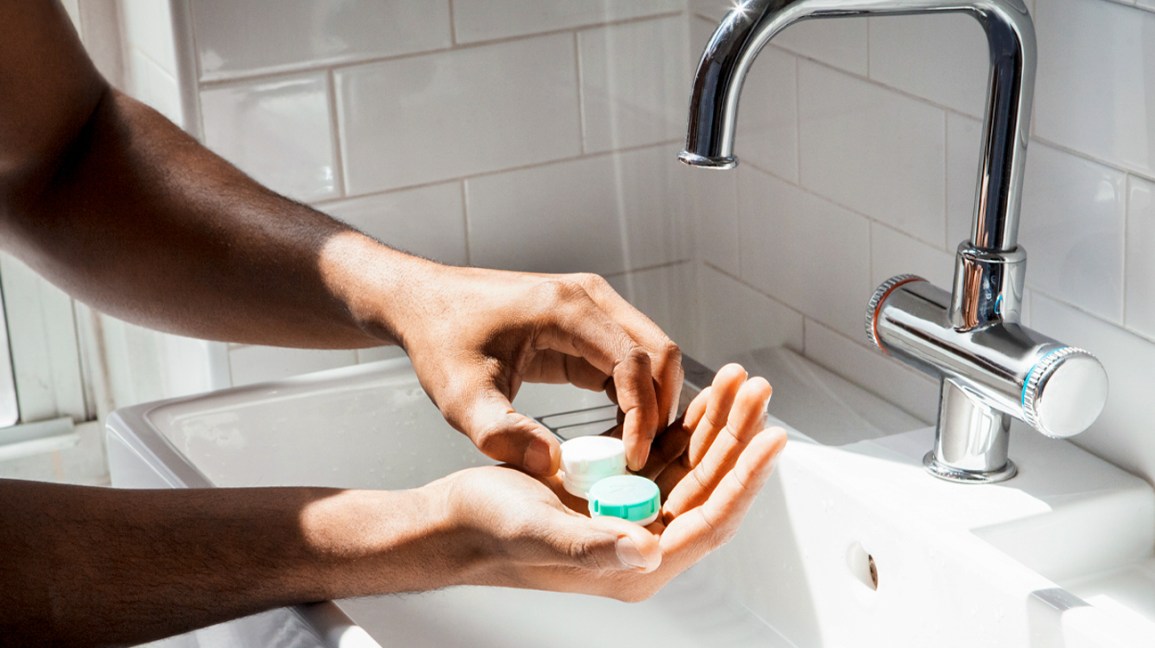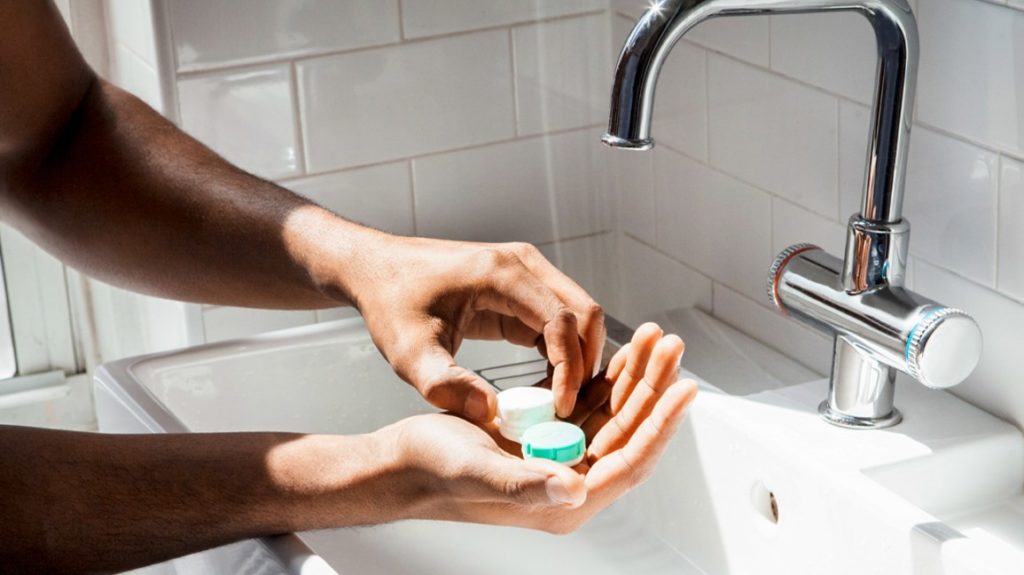 Always clean your contact lens accessories (contact lens case, cleaning or disinfecting gadgets, protein remover vials, etc.) after you have taken out the contact lens for use.
Contact lens cases ought to be washed with hot faucet water and dried when not being used. (Since Acanthamoeba cysts might be present in faucet water and can be alive for quite a long time in the process of drying, it is also suggested utilizing contact lens cleaning or multipurpose solution for this step.)
Toss out your contact lens case every 3 months to decrease your danger of eye diseases.
In particular, you must take care of your contact lens by clean and sanitize the lens one time per day. If you are wearing extended wear contact lenses, you must clean and sanitize the lens after removing them, except if they are intended to be disposed of, not for the following use. By doing this, not only will your eyes be safer and healthier, however, your contact lens will also be more comfortable to wear too.
Alternative ways to clean and disinfect the contact lens
To take care of your contact lens for extended wear, you must use the appropriate solution for cleaning and disinfecting.
Saline solution is intended for use with enzymatic cleaning tablets or during cleaning and disinfecting of your contact lens case. Never utilize the saline solution for cleaning and sterilization of your contact lenses.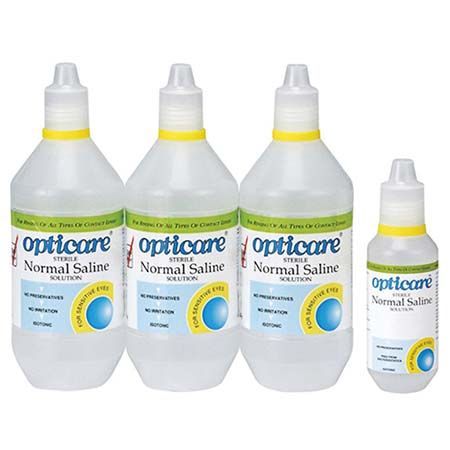 The multipurpose solution is intended for cleaning, washing, disinfecting and storing your contact lens. Clean your contact lens every day with the same solution or rinse the lenses twice before placing the lenses in a clean casing filled with the multipurpose solution. When you want to wear the contact lenses, rinse them again before putting them into your eyes.
The hydrogen peroxide solution is intended for cleaning, sanitizing, washing and storing your contact lens. With this solution, you will place your contact lens in a given container where there is a basket for you to place the lens in its cup. The cup needs to fill with the hydrogen peroxide solution to clean and sanitize your contact lens.
Some hydrogen peroxide lens holders have a built-in neutralizer to change the hydrogen peroxide over to the water, so it doesn't sting your eyes; however, you need to add a neutralizing tablet with others.
After the sterilization and killing process is finished, you can take the contact lens from the case and put it on. Nonetheless, it is recommended to rinse the lens again with a multipurpose solution or saline before wearing it.
Never wash your contacts lens with a hydrogen peroxide system and apply them straightforwardly to your eyes without finishing the whole disinfecting and neutralizing steps. Doing as such can cause an excruciating chemical injury to the eye. Using a hydrogen peroxide system for cleaning and disinfecting your lens requires waiting at least 2-6 hours for the solution to be neutralised before wearing the lens. Different brand of hydrogen peroxide system has a different neutralisation time.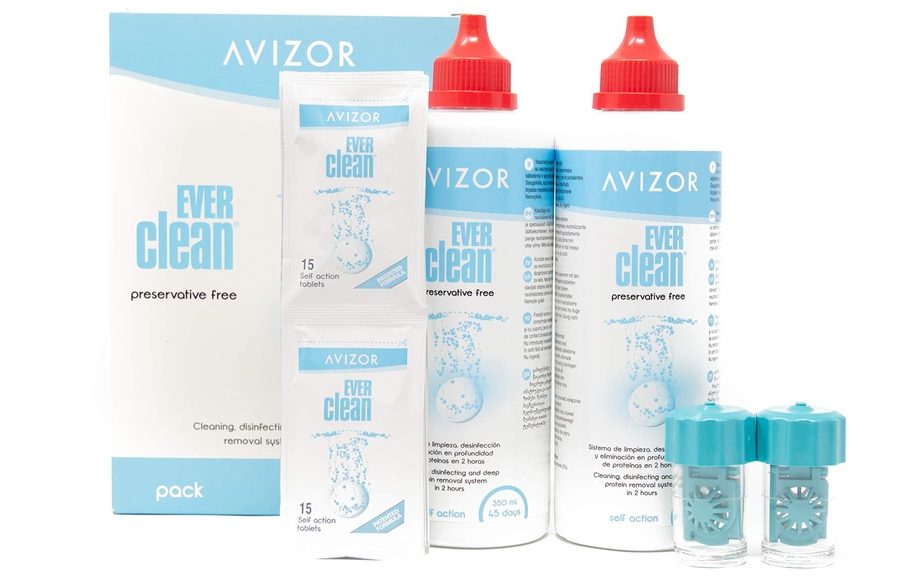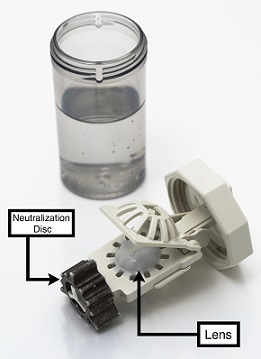 Cleaning or sanitizing gadgets will, as you would anticipate, both clean and disinfect your contact lens. The cleaning process depends upon how the brand is designed. Cleaning is achieved with either ultrasonic waves or subsonic agitation, and disinfection happens through the multipurpose solution or UV light. The directions of usage for each gadget are somewhat unique. As a rule, you must rinse the contact lens first, utilizing either saline or multipurpose solutions as instructed. Mostly when using this device, no rub is needed on the contact lens. Then, at that point, put your contact lens in the gadget and fill it with a similar sort of solution that has been used for rinsing. Place the cover of the gadget and plug it in to clean and sanitize your contact lens.