Which Tint Is more Satisfying For Me? You shouldn't assess a pair of sunglasses by their hue, at least not for the sake of eye protection. UV (ultraviolet) blocking ability is not reflected in the tints and colours of sunglasses. To prevent UV light, eyewear lenses are coated with UV-absorbing compounds throughout the manufacturing process. Clear glasses could block light equally as well as dark-coloured lenses because these compounds are usually colourless.

So, why are there so many different lens colours? Which Tint Is more Satisfying For Me? When you match your lifestyle and preferred activities with the advantages and benefits that each lens colour offers, choosing a sunglass lens colour is simple. Different shades filter light in different ways, and some tints block more light than others. While certain tints enhance colours, others distort them. In certain cases, tints might help to improve vision. Even if you like a particular tint colour, it might not be the best fit for your lifestyle.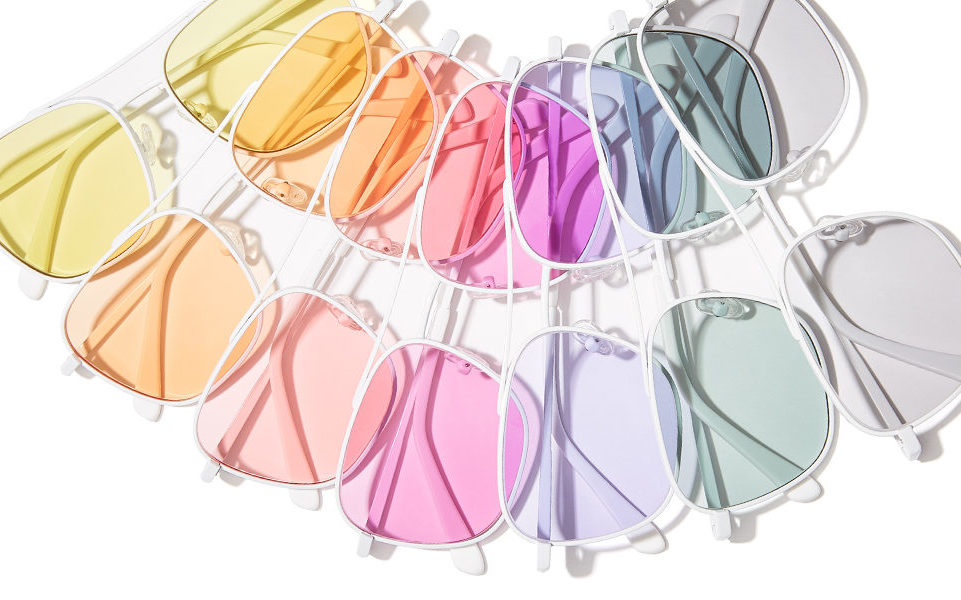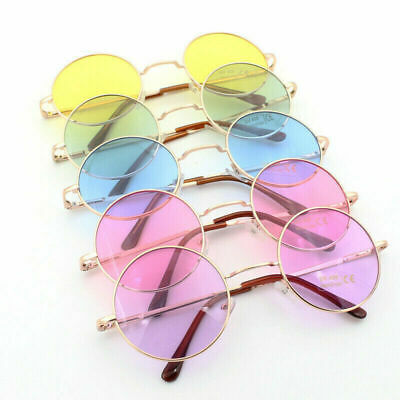 Which Tint Is more Satisfying For Me? Use the lens tint guide below to choose the appropriate lens colours to improve your sports performance, enhance your leisure activities, or compliment your stylish sense of fashion.
Shades of Gray Tint
Gray sunglass lenses are a popular lens colour because they are suitable for both cloudy and sunny days, giving anti-fatigue effects as well as overall glare prevention – particularly glare from water and wet roads. Cycling, fishing, and active sports are just a few of the outdoor activities that they are ideal for. Gray lenses also have the extra benefit of allowing the colour of objects to be viewed in their purest form, which is ideal for nature lovers.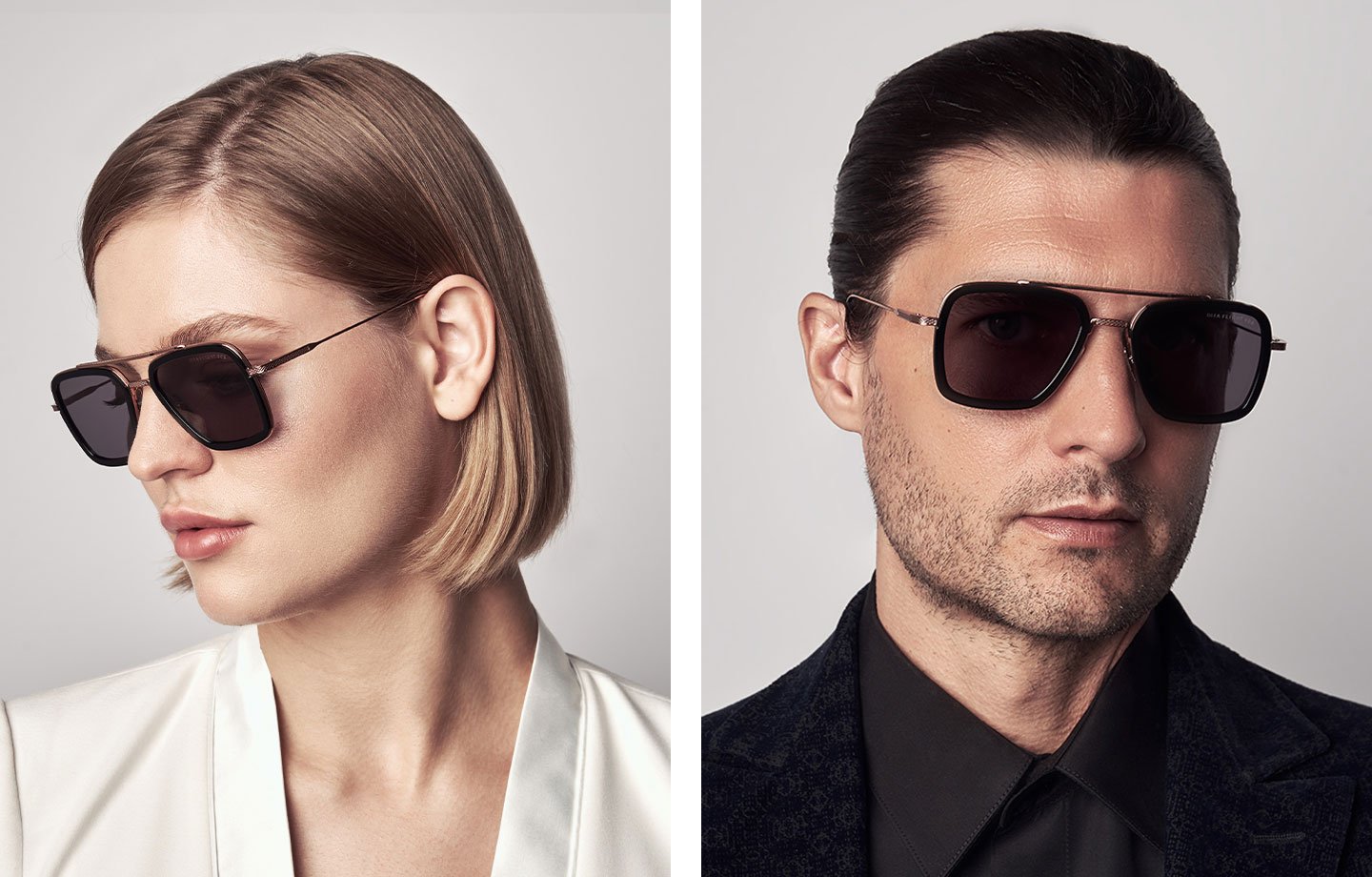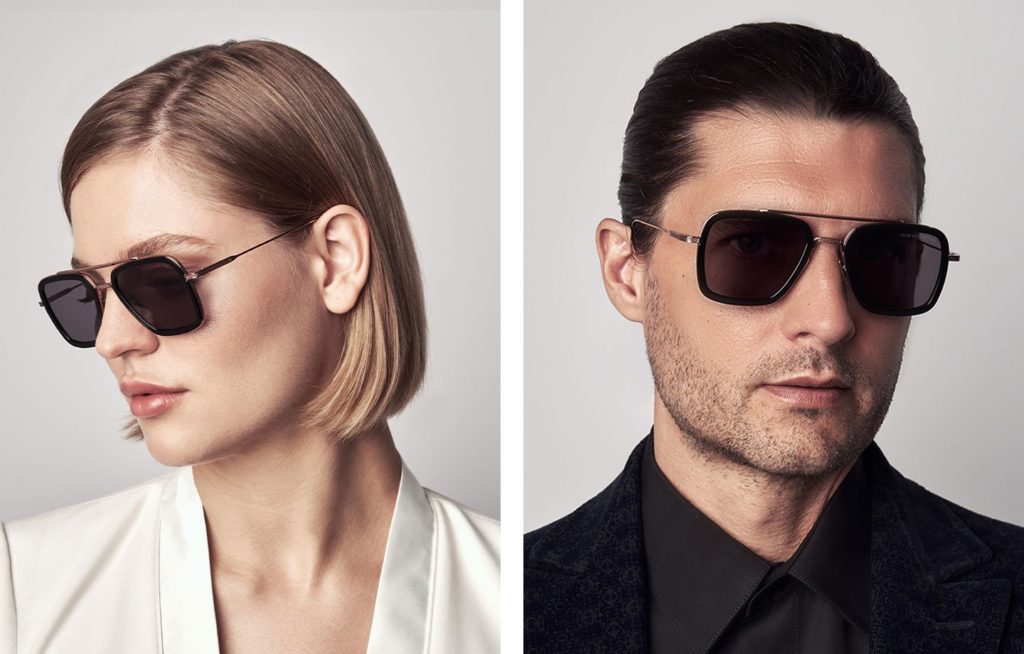 Perfect for a variety of outdoor activities, including driving, baseball, tennis, football, soccer, water sports, and other sports.
Anti-fatigue
Perception of true colour
To ensure comprehensive safety, the room must be sufficiently dark.
Reduces glare, especially when used near water.
On bright or overcast days, it's ideal for a variety of weather conditions.
Blue Light Blocking Brown/Amber
Brown and amber sunglass lenses have a red tint that improves depth perception, making them ideal for activities where distance must be determined. On gloomy days or in low-light situations, they're not recommended, but in sunny weather, your amber sunglass lenses will soothe your eyes while boosting contrast against green landscapes and azure skies. Consider wearing this pair on the putting green or while sailing in the deep blue.
Increases contrast
Excellent for a variety of situations.
It enhances depth perception.
Driving, racing, golfing, and fishing are all possibilities.
Welcome to the Green Scenery
Green sunglasses lenses can accomplish everything that grey and brown sunglasses lenses do, but they can do it better! Green lenses have a higher contrast than grey lenses and transfer colour more accurately than brown lenses. Green lenses reduce glare while enhancing shadows, making them ideal for both sunny and low-light situations. These lenses protect and comfort your eyes on foggy, hazy, or bright, sunny days, making them ideal for water or field sports, cycling, or skiing. So this is more satisfying for you if you focus more on sports.
Rain or shine, it's ideal for any outdoor activity.
All colours are evenly transmitted.
Suitable for a variety of applications
Reduces glare while enhancing shadows
Yellow Lenses Have Arrived!
Yellow lens tints can be seen on outdoor enthusiasts ranging from baseball players to target shooters who may need to focus on moving things in low-light, foggy settings. Yellow lenses provide improved clarity, which is ideal for pilots, and can also help computer users and gamers avoid eye strain. Yellow tinted sunglasses will provide you with increased clarity and comfort whether you spend your leisure time in front of a screen, on the tennis courts, or at the shooting range.
Skiing, mountain biking, hunting, aviation, tennis, and target shooting are all possibilities.
In fog, haze, and other low-light situations, it improves clarity.
Filters off blue light, which can cause eye strain.
Color distortion may occur.
Sunglasses with Blue Lenses
Blue or purple lenses are fashionable as well as functional when it comes to UV protection. While the blue tint increases colour perception and intensifies contours surrounding things, it can also have a relaxing impact on the eyes. Wear blue lenses to lessen glare when it's snowing, when you're doing water sports, or when you're doing other sunny activities. Blue sunglass lenses will provide you with various fashion and leisure benefits whether you're hitting the links on the golf course or spending a weekend on the snowy slopes.
Ideal for spectators and golfers alike.
Glare is reduced.
It aids with the recognition of contours.
Color perception is improved.
Fashionable and attractive from a cosmetic standpoint
In hazy, foggy, and snowy conditions, this is a good choice.
Sunglasses with Rockin' Red Lenses
Sunglasses with red or pink lenses provide comfort and aid in contrast adjustment. These rosy coloured spectacles are frequently seen on the slopes by winter sports enthusiasts. These rose-tinted lenses give improved driving visibility by enhancing depth of field and vision. Sunglasses with red lenses, a popular lens colour among computer users and gamers, minimise eye strain by blocking blue light.
Boosts visual depth
Reduces eye strain and improves visibility on the road
Eye-pleasing aids in contract adjustment
In most weather situations, especially in the snow, it's a good choice.
In conclusion, Which Tint Is more Satisfying For Me? You can have the answer by now. Want more professional advices for your sunglasses ? Reach to us or book an appointment now at our nearest branch. We will help you to get your pair of sunglasses at maximum satisfaction. See you there !