The latest MOSCOT Spring collection 2021 collection highlights the unique style and fashion of New Yorkers. "6 new frames styles inspired by the spirit of connection, the strength of New York City and the resilience of those who call it the city home." – MOSCOT
The models featured in this collection are:
YONTIF and YONTIF SUN
A chunky frame made to fit every occasion. This frame was cut from a block of acetate into a streamlined shape to allow the wearers to catch attention wherever they go. Available in Crystal (Trend alert!), Classic Havana, Tortoise/Crystal, Sage and Black/Crystal. Yontif Sun is available in 2 colours: Crystal and Tortoise Crystal. You can order it from Malaya Optical Subang SS15 to add in your prescription sunglasses or fit in your favourite coloured lenses.
VANTZ and VANTZ SUN
If you're looking for something similar to the classic Lemtosh, VANTZ is the perfect frame for subtler look everyday wear. Handcrafted using Italian acetate. Available colours: Brown/Bamboo, Light Grey, Citron/Tortoise, Black, Heritage/Tortoise and Ink. Vantz Sun is available in Brown/Bamboo, Citron/Tortoise and Light Grey. Discover your style.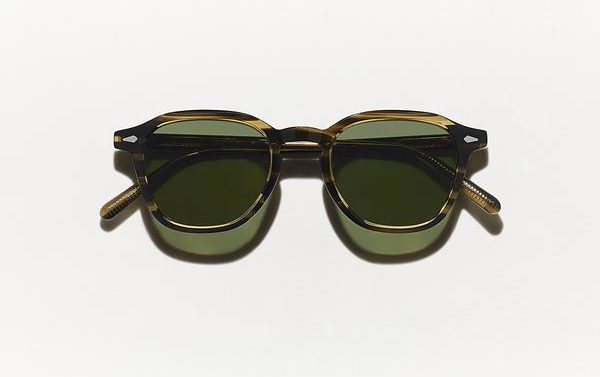 PUPIK and PUPIK SUN
Pupik is Uncle Heshy's next winning pick! A circular shape frame and a unique metal brow bar matched with the comfortable titanium nose-pad. Pupik is available in 4 colours: Black/Silver, Citron/Tortoise, Sage/Pewter and Tortoise/Gold. Pupik Sun is available in Citron/Tortoise. We would suggest you fit in your favourite sunglass lenses into any of the frames for a more unique, true to yourself look!
GONIF and GONIF SUN
Moscot's Orchard Street Shop managers would frequently make last-minute calls for characters in need of beautiful frames for that night's performance in the early days of Saturday Night Live. The double bar design is meant to look sleek and unique. The GONIF was designed to steal the show with its titanium sparkle and aviator-inspired form.
HITSIK and HITSIK SUN
The HITSIK was inspired by the local musician Buddy, who always find to jam in New York's East Village. With MOSCOT's 5-Barrel hinge and handcrafted with Italian acetate, this model will leave you feeling like a rockstar. Available in vibrant colours such as Light Grey, classic black, tortoise, burnt rose and caramel. Comes in 2 sizes of average 48mm and large 51mm.
TAMAVAT
Last but certainly not least on the list, TAMAVAT. Inspired by the look of the 80s, the era of big puffy hair and chunky nerd glasses. Get ready to stand out in the old school look in today's 21st century. Available in 3 stunning colours: Tortoise/Crystal, Black/Crystal and Light Grey (in photo). TAMAVAT comes in one size which is 58. The ultimate size of your latest chunky glasses.
Order your very own pair of MOSCOT from the latest MOSCOT Spring 2021 Collection from Malaya Optical Subang SS15. Inquire our Optometrist and eyewear stylist for the best colour combination. Our Subang SS15 branch has the largest collection of MOSCOT frames, sunglasses and Clip-on in Klang Valley. Reach us at 0126022809 (Subang).