Thinking about how to elevate your eyewear performance, then you should not run away from considering the choice of champions brand named Rudy Project. The new philosophy of Rudy Project Made in Italy directs every single action to meet the best performance standards, optical quality management and ocular protection for athletes and weekend warriors. We as trained and experienced optometrists are here to suggest to you the best 5 famous models of the Rudy Project.
Using only the most advanced materials for superior comfort, wide visual field and cutting edge optics. With all the confidence and trust hold, this brand has its own vital elements to prove itself in different climate change, different sports activities and also in many other aspects which gives you the best protection that you may never think of. For more than a decade, Rudy Project has been committed to technology and technological innovations to rise up your eyewear performances.
5 famous models of Rudy Project
Rydon
Rydon is their award-winning eyewear, designed to reach unsurpassed performance. The lenses are interchangeable, depending on the type of sports one may be into, or depends on the weather. How very versatile. With prescription optical insert available to cater endless prescription and custom options. This is what makes eyewear to become an outstanding option for those who may think prescription sunglasses may not be possible for their high range of power. With all the missions, these brand has gone through many tests and been agreed to provide the best and premium unique solutions for the users. Rydon Chromatic Full Custom Kit includes 1 set of temple tips, 1 set of Ergonose (adjustable nosepiece), 1 set of emblems and 1 multitool. Rydon comes in 2 sizes with the smaller one named Rydon Slim, to fit smaller faces. Representing a compelling combination of performance, versatility, comfort and style.

Defender
Rudy Project Defender has the most advanced eyewear technology blending with the innate racing attitude that provides comfort and performance to athletes. It has an extraordinary Power Flow ventilation System that makes the Defender very comfortable and safe. Given the option to do a quick interchange using multiple lens colours have always made the wearers get excited with it. It has been beautifully sculpted design, wide lens shield, light in weight and removable numbers for the interchangeable lens system. Look at how many options are there for you to custom your choice of eyewear now. Every single piece in Rudy Project is super easy to assemble, adjust and fit again within a second. The Defender also comes with a prescription optical insert that caters to endless prescription options.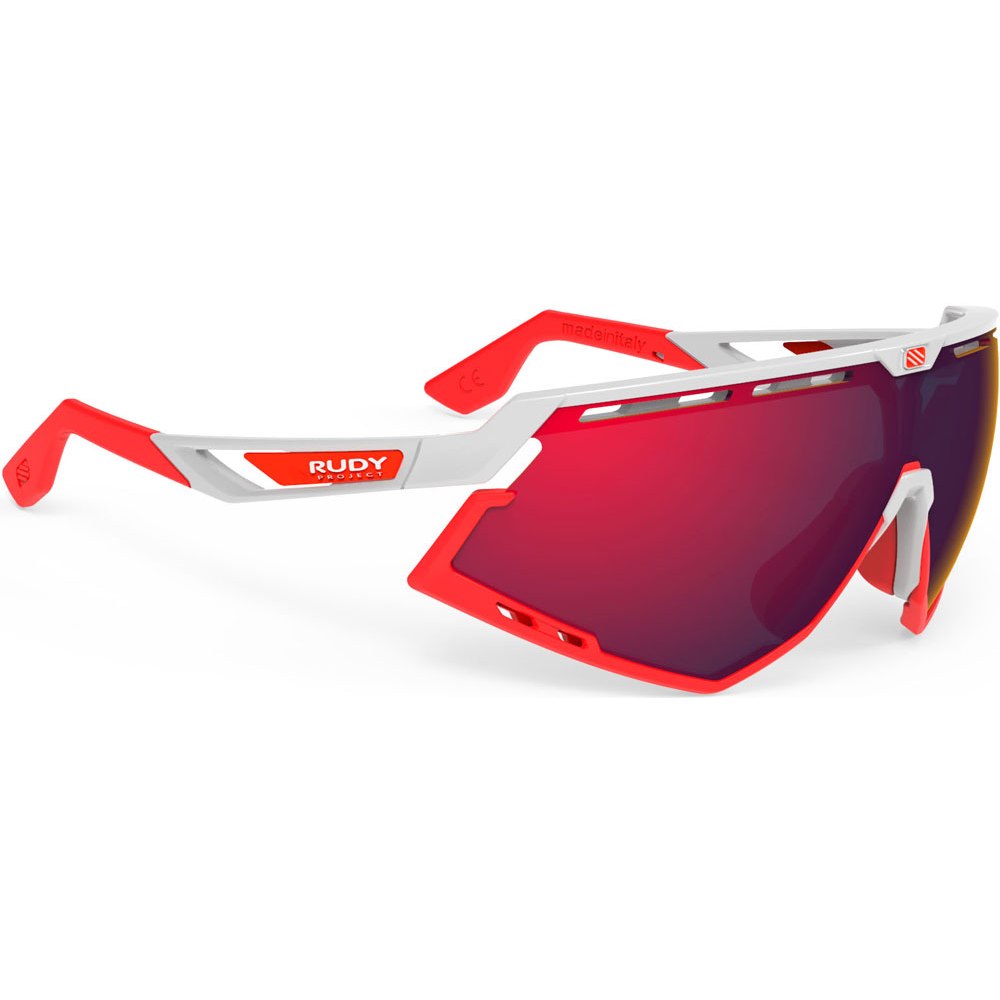 Propulse
With special features such as ultralight wraparound geometry, the Propulse model is designed especially for running. The Propulse has a perfectly natural snug compression fit without a nuisance pressure feeling on the head. This model has been particularly worked to improve the accuracy in fittings to make sure it holds tight right in the position of comfort during sports activities. The temple tips are equipped with a proprietary Hi-Grip that results in extremely comfortable and stability during wearing time. It has massive vents on both fronts chassis and lenses that prevent fogging. The vision is enhanced with the wide lenses that also protects the eyes and minimise the risk of tearing. Propulse does also have RX inserts options which serve better value in mounting and are interchangeable. With that now, you can own your Rudy Project sunglass at the most affordable price from us today!

Cutline
Rudy Project Cutline was designed with one purpose in mind which is to elevate your performance. It has the best edge sculpted design, comes with a wide lens shield, removable bumpers and also the most intuitive interchangeable lens system to suit your style. It has four different configuration features set such as no number, upper bumper, lower bumper and full configurations to meet the riders demand and also to custom their own design. This model also makes the wearer feel light in weight with it, but all the accessories are well fit and compressed according to the respective designs as making it to be impact resistant. Designed for Biking, Cutline is versatile to be used in any sports desired. The combination of a wraparound rimless lens with all the Rudy Project core comfort technologies in a lightweight package is what makes us bring forward this brand to you in Malaya Optical. Rudy Project Cutline also comes with a prescription optical insert that caters to endless prescription options.

Stratofly
The Stratofly is simple. It looks natural and basic to what you see but once you wear it will elevate your style of wear straight to the next level. It is perfect for Rudy Project beginners to experience the combining quality and excellent value. With adjustment rubber nose pads and temple tips ensures a comfortable fit with excellent ocular protection. The Stratofly comes with a few models that cater to prescription lenses such as Stratofly Optical Dock, Stratofly Direct Clip and Stratofly RX Direct. It has a unique multifunctional property, exceptional stability and high-quality lens options.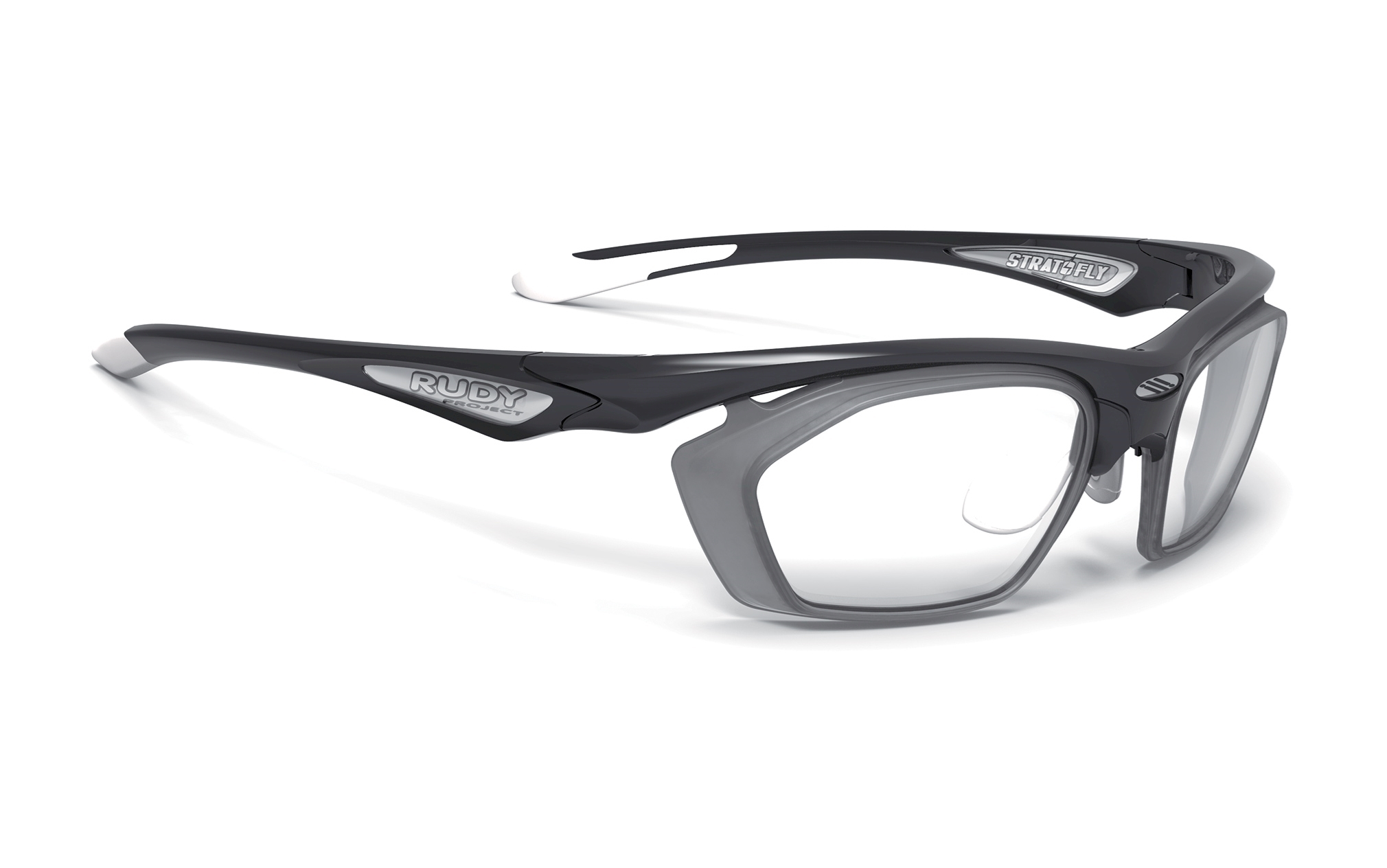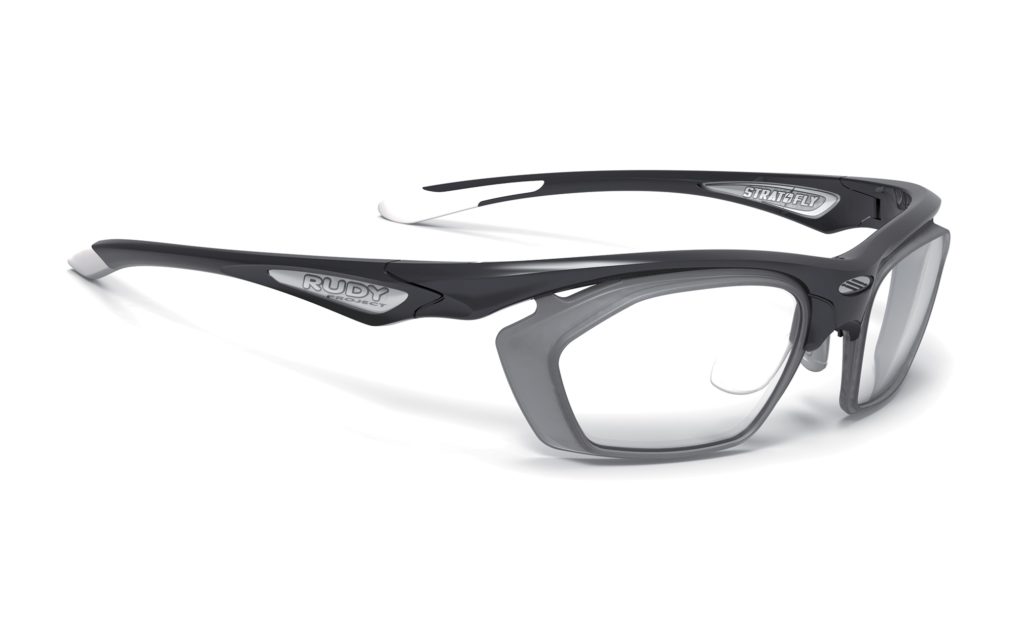 Rudy Project, swift in style, industry leader and the definite choice for the cyclist on the road. Looking to get your very own Rudy Project? Here are the 5 most famous models of Rudy Project that we hope will help you with your selection. We have done much research and been updated with the Rudy Project brand by attending training to bring the right product to you. Now we hope that you may have some idea about the 5 Famous Model of Rudy Project. By getting the exclusive collections of leading products, we know how to make you feel special with this type of world best award-winning eyewear. Equip your journey at Malaya Optical and book your appointment with us now.