Hey there, fellow eyewear enthusiasts! I have a juicy tale to tell you all about my (Malaya Optical) recent adventure in the bustling city of Bangkok, Thailand! It was an exciting and eye-opening trip, courtesy of our wonderful suppliers at Wedo Asia. They sponsored our flight and hotel accommodations at the luxurious Malverick Movenpick Bangkok Sukhumvit 15.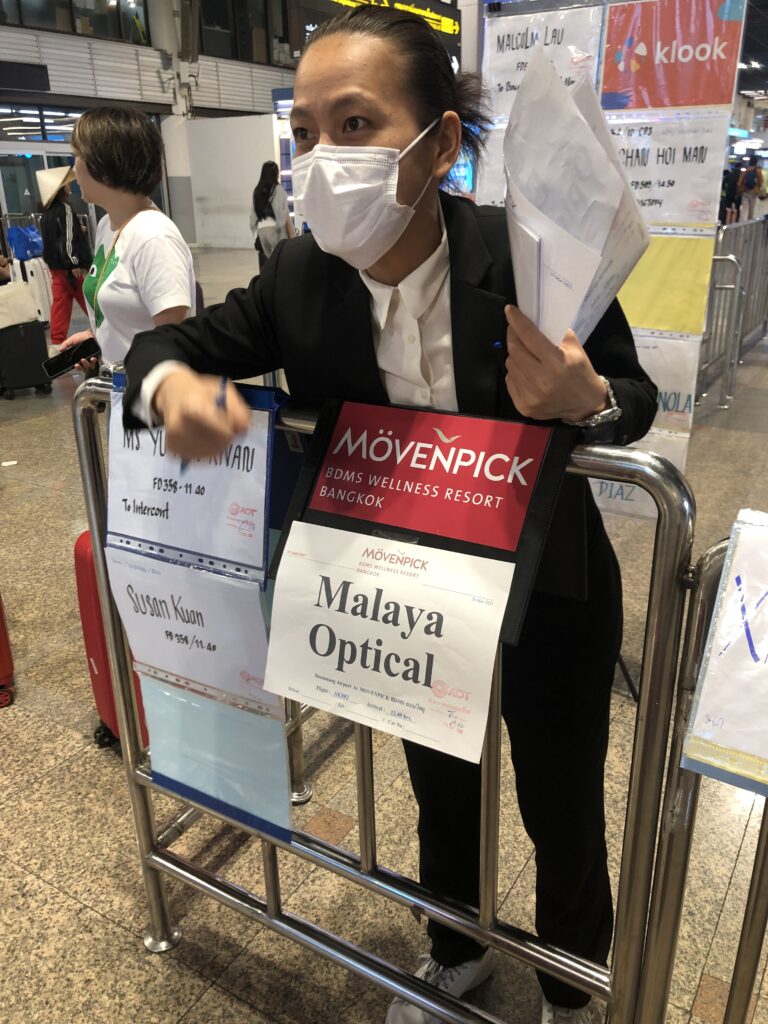 The first day of our journey began with a bang when we were greeted at the airport with our very own company signage! We felt like Hollywood stars as we made our way to the annual company dinner at Ma Maison Nai Let. The theme was tropical glamour, and we were served delectable seafood and wine. It was a truly exclusive event as only a select few of the best optical shops from Malaysia and Singapore were invited, alongside Wedo Asia's top optical shops. And guess what? Our very own Malaya Optical was recognized as one of the top optical shops in Malaysia for carrying the designer brands Moscot, Mykita, and Garret Leight. We felt like proud parents watching our children receive awards.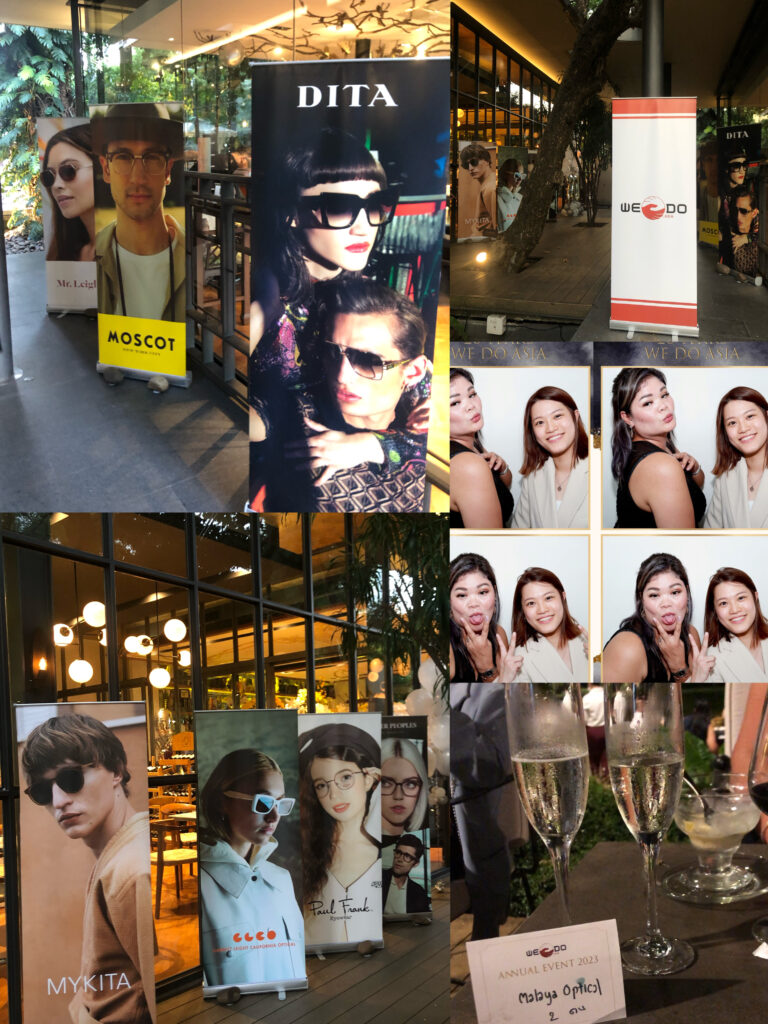 The second day was even more exciting as Wedo Asia took us to their showroom to showcase the entire range of designer eyewear from Mykita, Moscot, and Garret Leight. We were treated to a sneak peek of the latest Silmo Collection of 2023 and limited edition eyewear collections from these brands. We, Malaya Optical, purchased a significant amount of these products to ensure that we have the latest and trendiest collection in the market.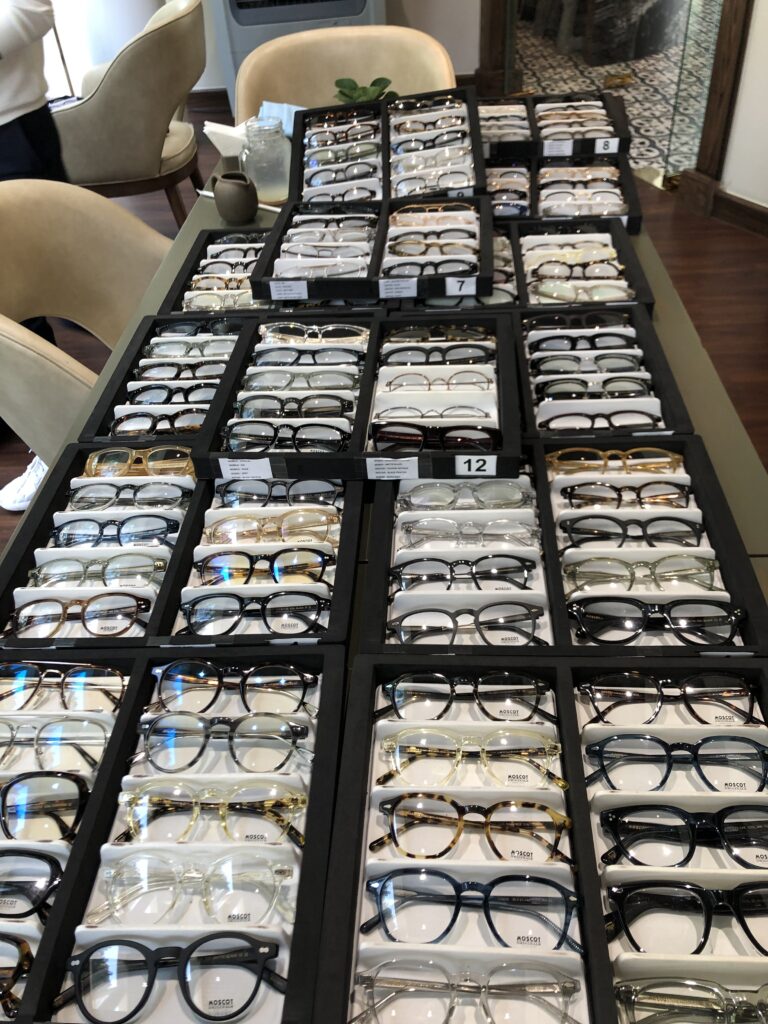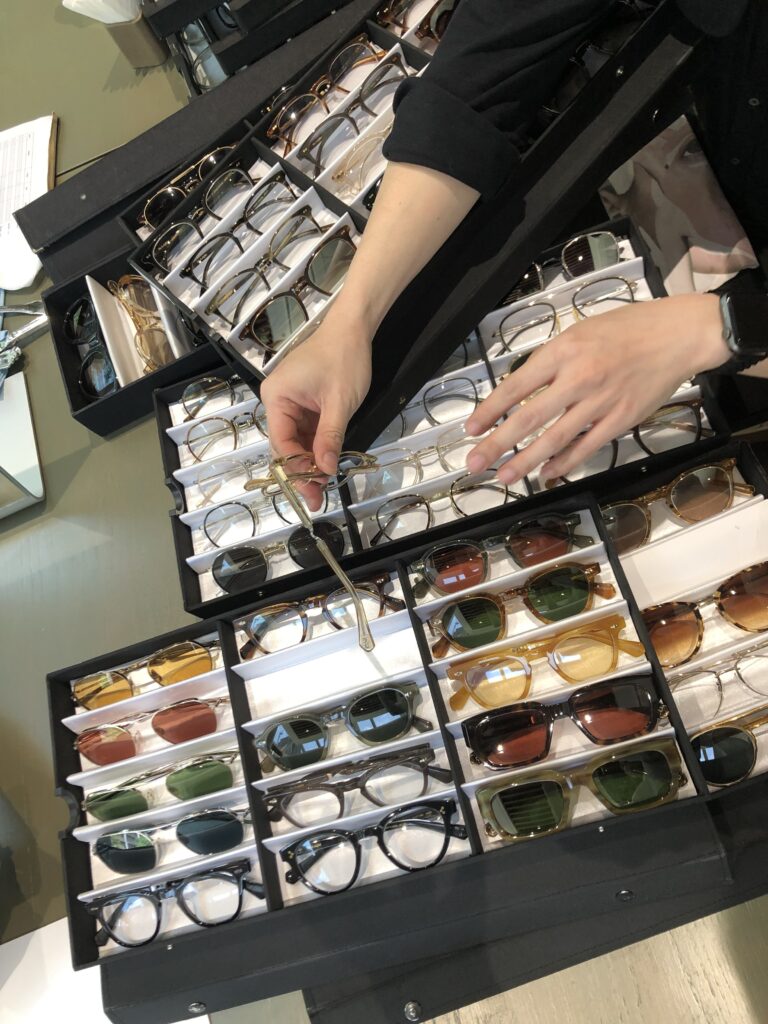 Day three was another memorable experience as Wedo Asia brought us to the flagship optical shop of Mykita in Bangkok. The optical display show and refraction room were truly impressive, and we were amazed by their unique concept of allowing customers to browse and try on the products without the interference of salespeople. The optical shop salespeople were dressed fashionably and matched the theme of the shop. We felt like we were on a fashion runway as we tried on their stunning eyewear.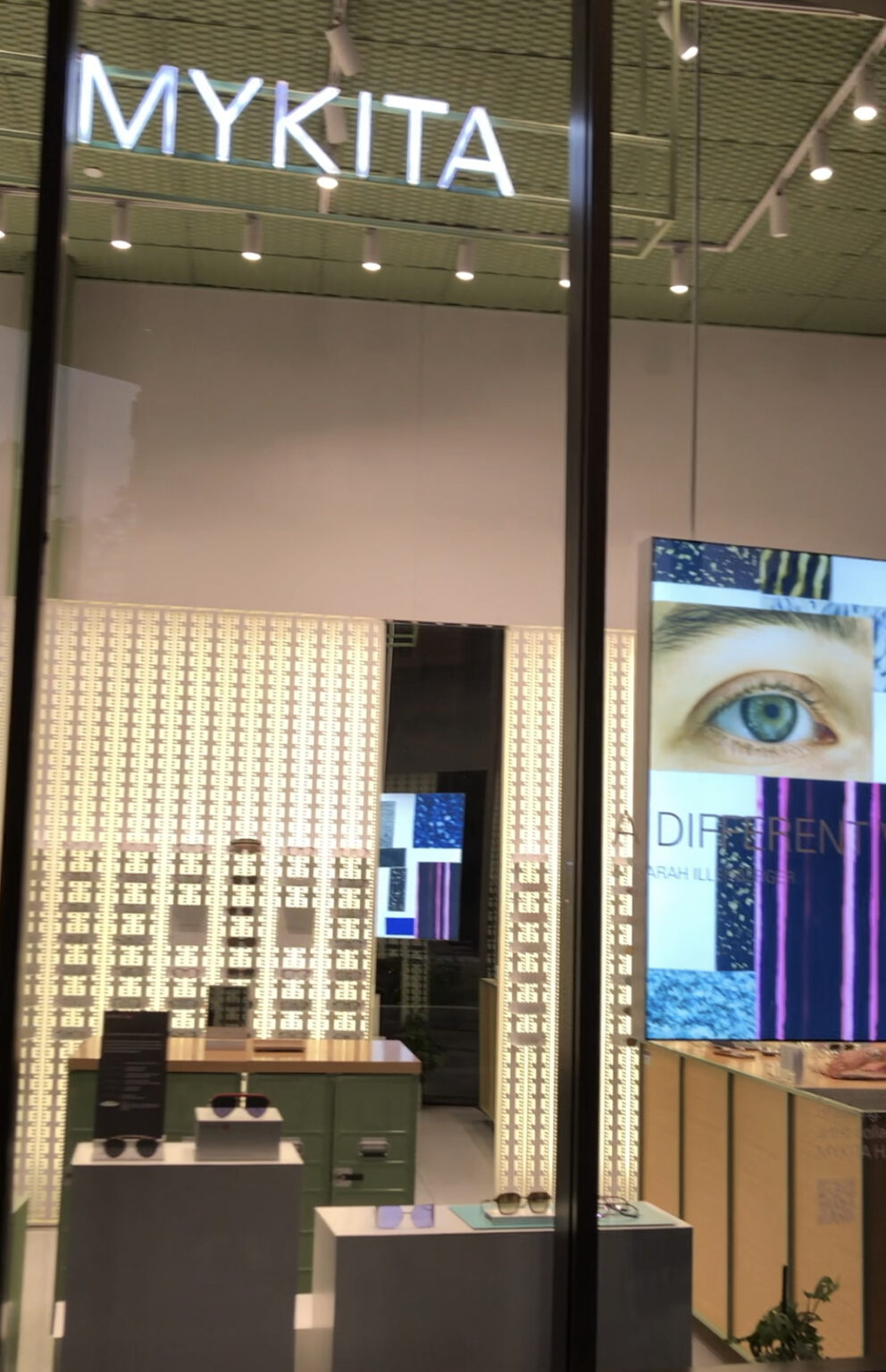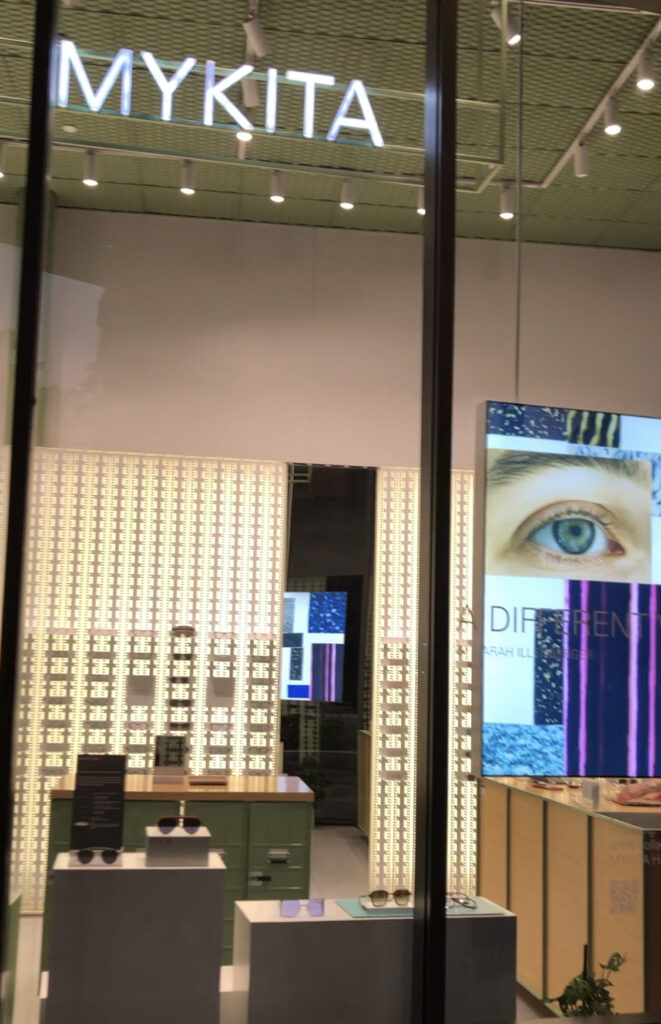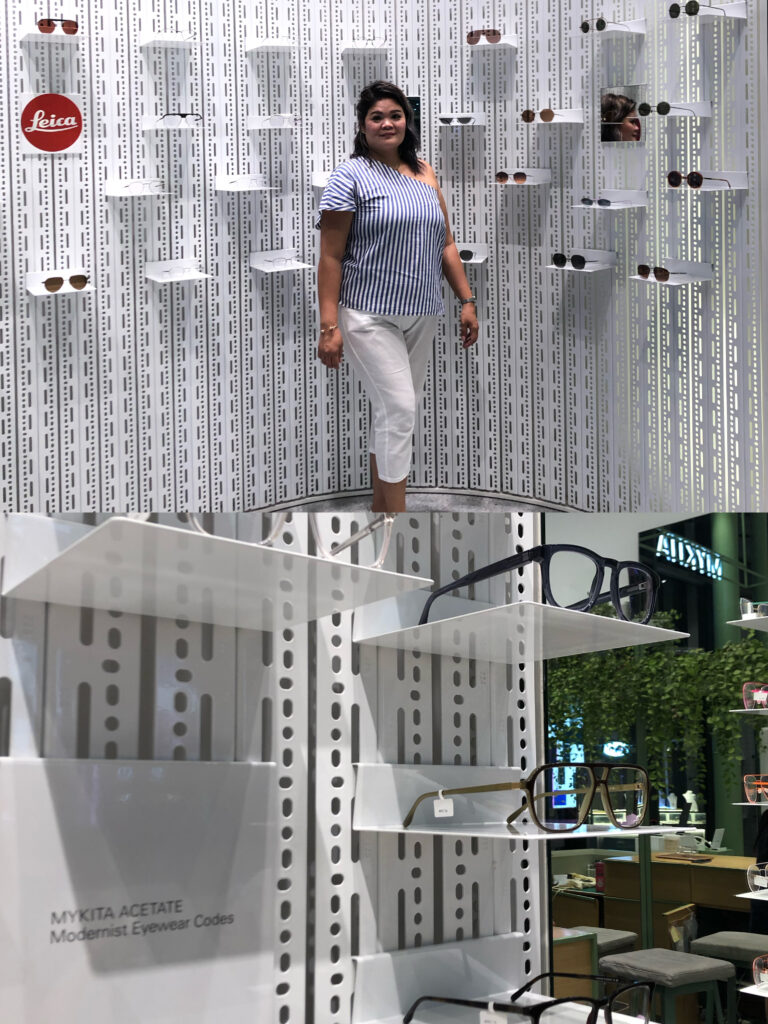 On day four, we had a free day to explore the sights and sounds of Bangkok. We indulged in some famous Thai food and explored different artisanal coffee shops. We even had the chance to experience Bangkok's famous nightlife! It was an unforgettable adventure that we would love to do again.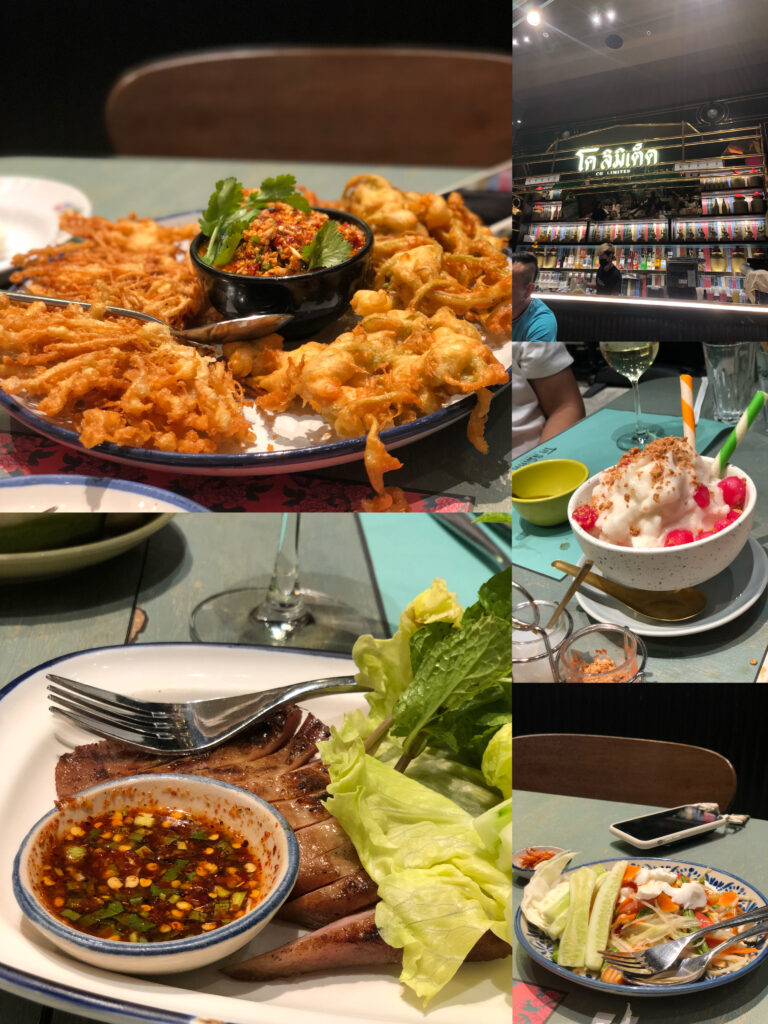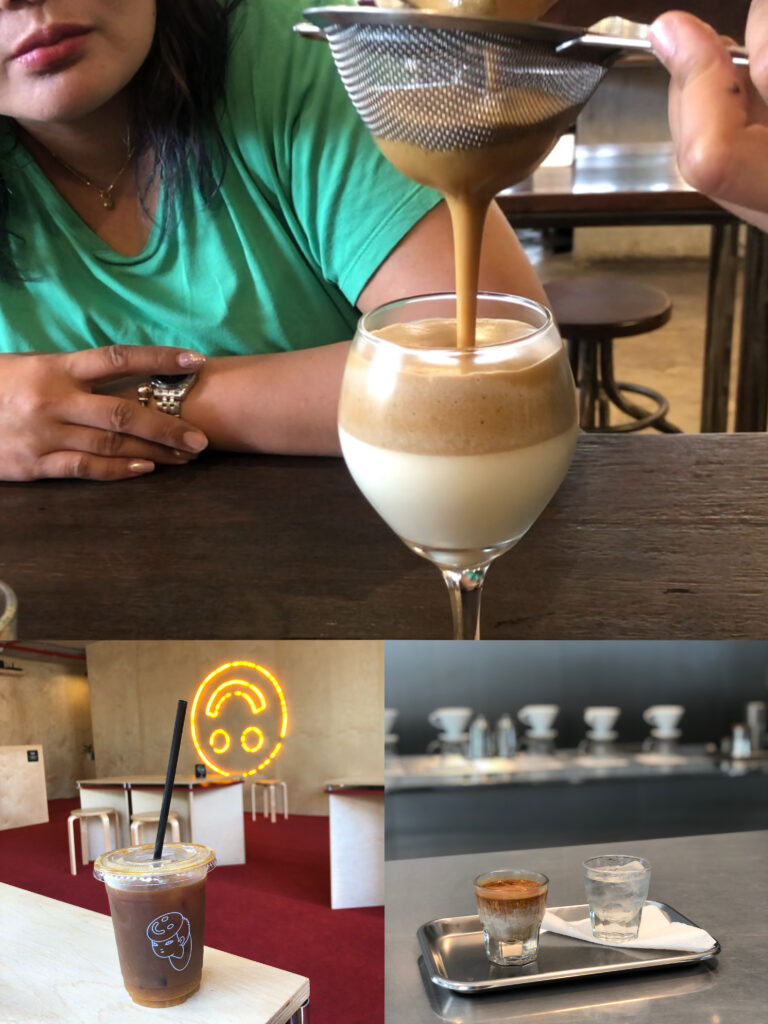 To sum it all up, our (Malaya Optical) trip to Bangkok was a fantastic experience that we will always cherish. We learned so much about the latest trends and collections from the designer brands Moscot, Mykita, and Garret Leight. We are excited to share them with our customers at Malaya Optical. We hope that you will visit our shop and check out our latest eyewear collection. Who knows, you might even get a glimpse of the tropical glamour that we experienced in Bangkok!