Dr. Darran Yeow, a highly esteemed and visionary optometrist from Insightful Eye Care in Australia, captivated audiences with his extraordinary "Insightful Mentor" workshop hosted at Malaya Optical, headquarter in Damansara Utama. With a rich legacy dating back to 1957, Malaya Optical has consistently embraced the spirit of learning and sought inspiration from optometrists worldwide. Driven by a relentless passion to enhance their expertise and deliver unparalleled eye care services, the opportunity to learn from Dr. Yeow was nothing short of exhilarating. So, we as the eye care professionals proudly welcomes Insightful Mentor by Dr Darran Yeow to give a training all the way from Australia to our fellow optometrists.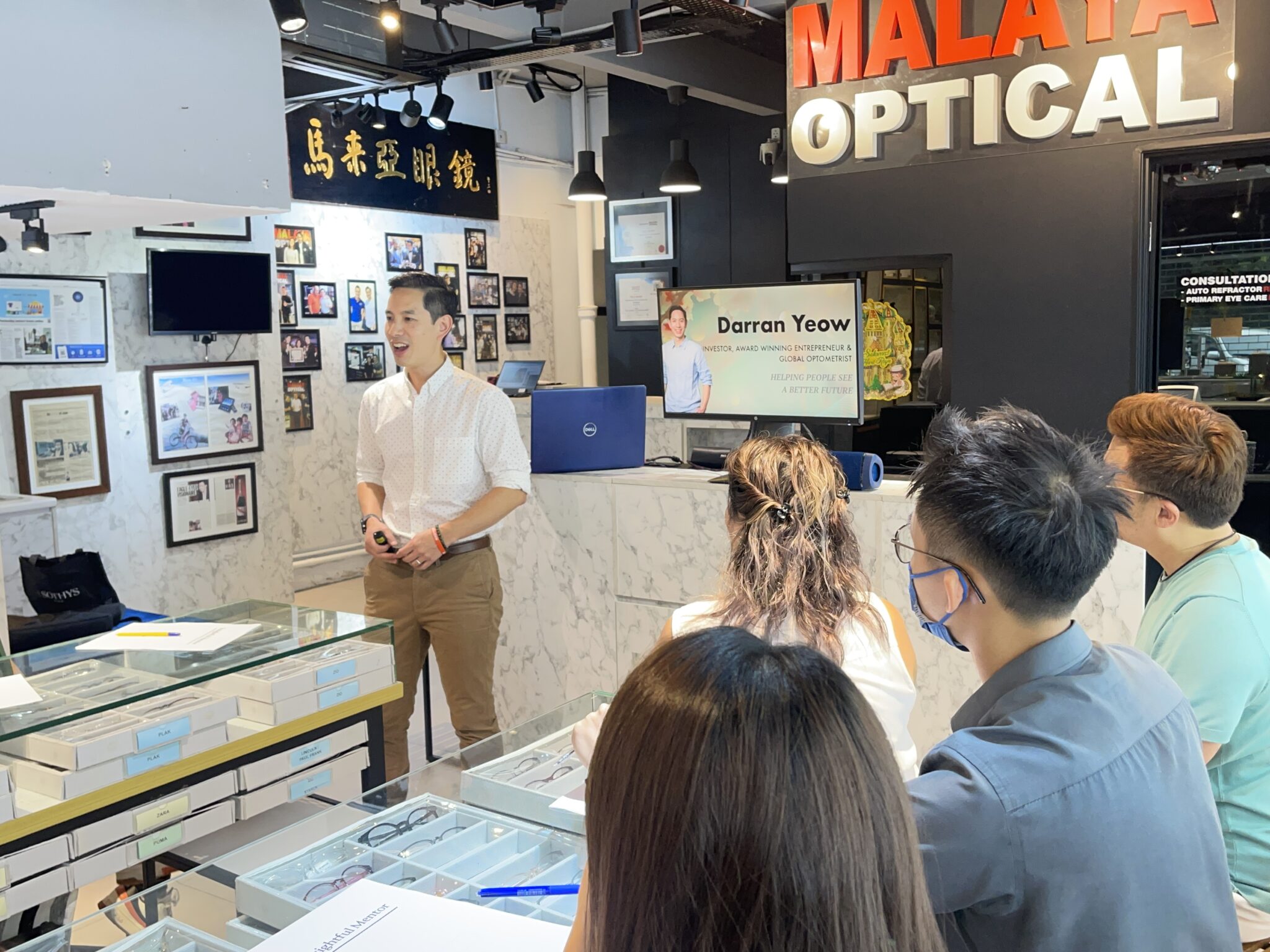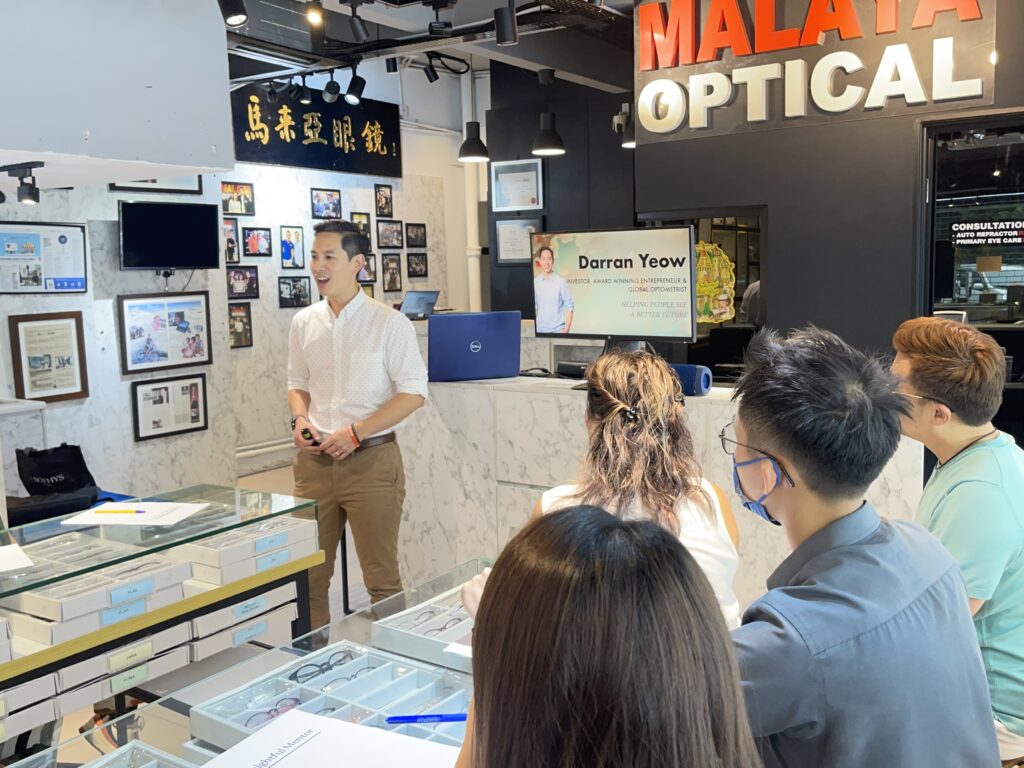 Dr, Darran Yeow, the visionary founder of Insightful Eye Care, is a highly accomplished optometrist with over 15 years of experience in this optometry field. With an extensive background in various optometry areas, Dr. Yeow possesses a wealth of expertise that encompasses specialties such as contact lens fitting, ocular diseases management, paediatric optometry and myopia control. Dr. Yeow's contributions to the field of optometry extend beyond his clinical expertise. He has been instrumental in advancing the industry through his research, publications and lectures. His valuable insights have shaped best practices in the field and have been shared with fellow optometrists worldwide. We Malaya Optical Optometrists are thrilled and honoured to invite Dr. Darran Yeow to share his wealth of knowledge and invaluable experiences which enrich and inspire us all.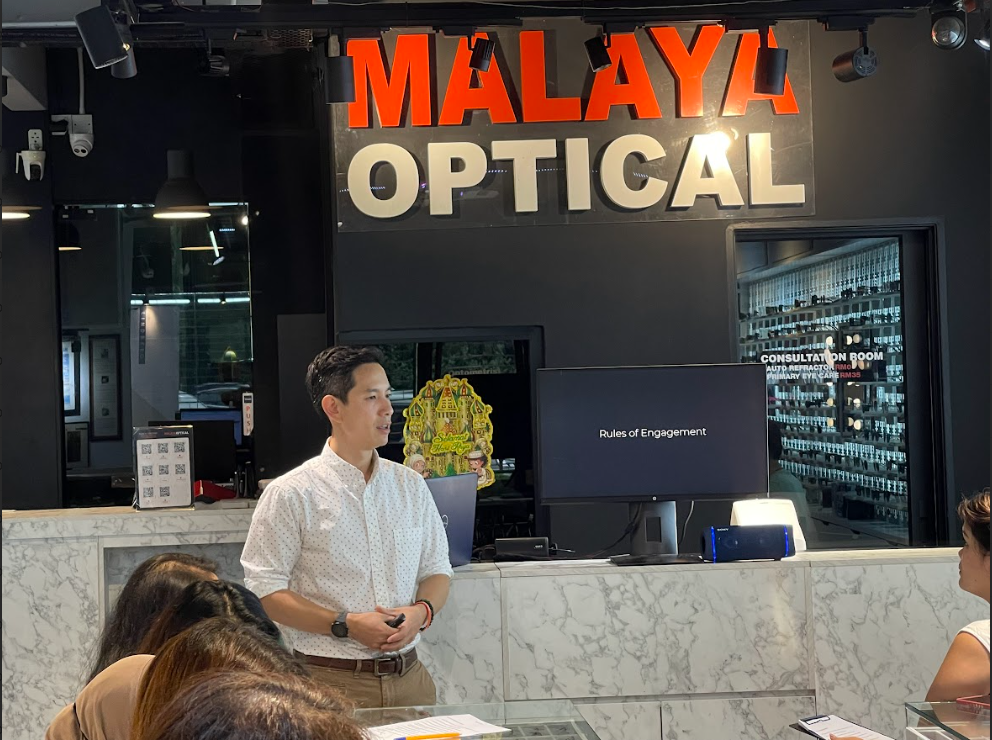 During the workshop, Dr Yeow shared his expertise and insights on various aspects of Optometry. He helped our teams recall their self-awareness and self-permission and identify any limiting beliefs that may be holding them back from taking action or working to their full potential. Dr Yeow encouraged us to listen to our hearts and recall our initial beliefs when we first became an optometrist. He emphasized the importance of an optometrist to have a proper mindset, strategy, and action in achieving the best results in vision care. We were encouraged to focus on the process rather than the outcome and to take small steps towards the goals. Besides that, Dr. Yeow with a compassionate spirit selflessly shared his vast experience in optometry across the African nations of Ghana, Kenya, Tanzania and Zambia, volunteering his expertise and providing much-needed eye care services to the underprivileged communities.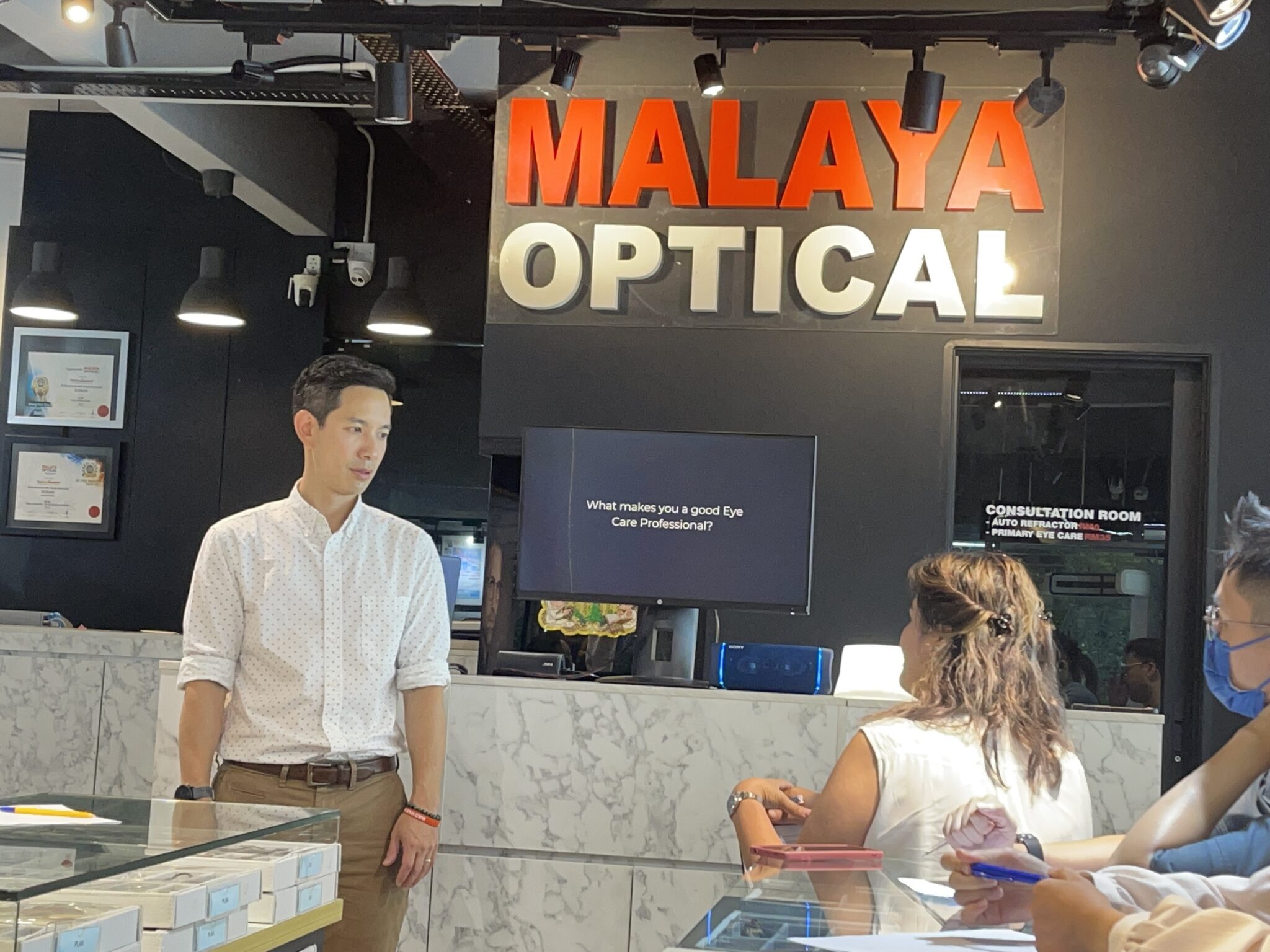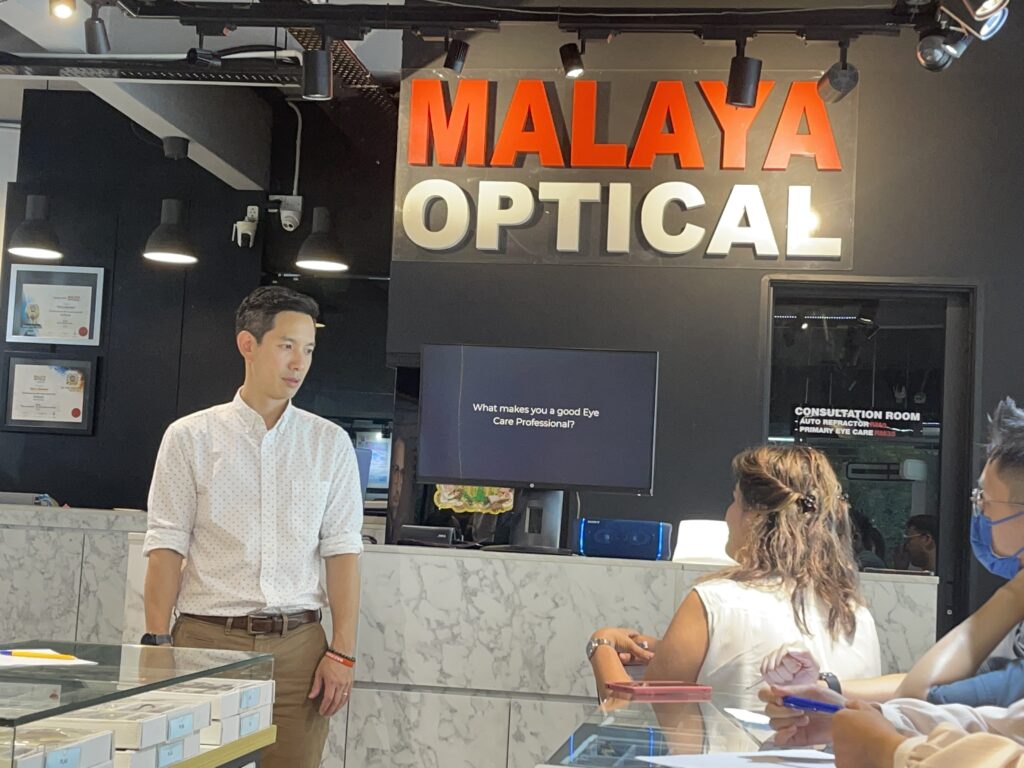 One key aspect of being a good eye care professional that was discussed during the workshop was understanding and adapting to your patient's communicating style. Patients may have a visual, auditory, kinaesthetic, or auditory digital communication style. By being aware of these different styles, optometrists can tailor their communication to better connect with their patients. Connecting with patients involves not just understanding their communication style but also using body posture, hand gestures, vocal qualities, and matching common experiences to make sure patients understand what is being communicated. So, this Insightful Mentor by Dr Darran Yeow thought us the communication skills are crucial in ensuring patients understand the eye testes being conducted, why they are performed and how is the result.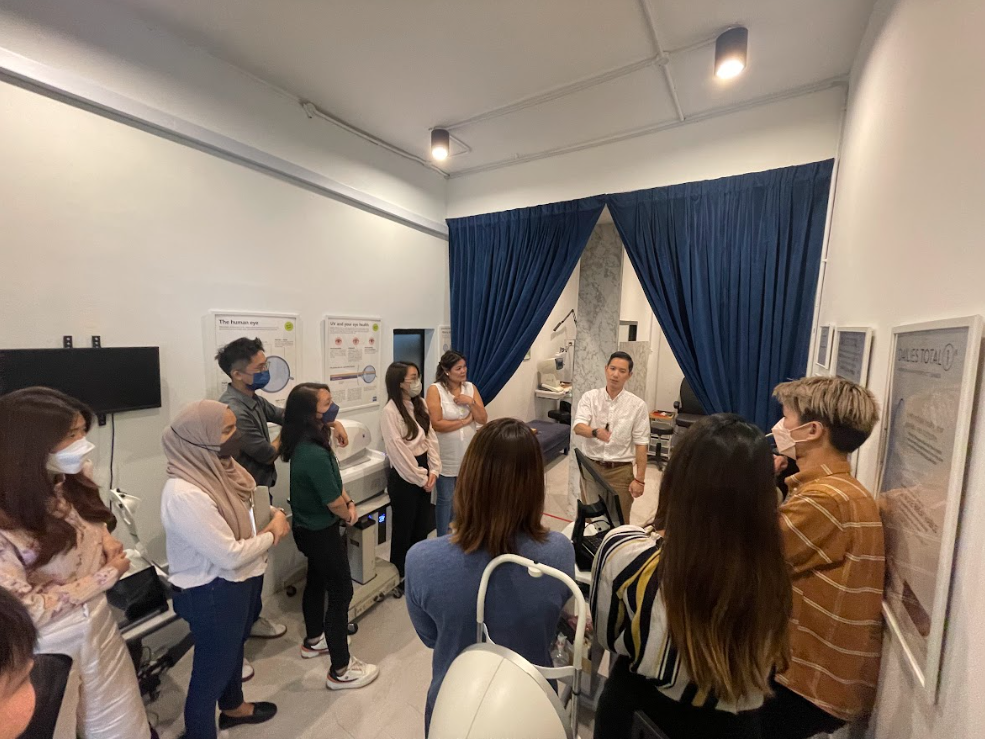 Dr, Darran Yeow teaching on 4 MAT Communication provides a comprehensive framework for understanding and addressing important aspects of optometry. By skilfully utilizing the power of asking and telling WHY, WHAT, HOW and WHAT IF, Dr. Yeow equips us with a holistic approach to knowledge and problem solving. For instance, he delves into questions such as why myopia occurs, why it is crucial to control its progression and what are the options for myopia management. He illustrates how high myopia will impact our life and what if we ignoring it will lead to what potential scenarios and outcomes.
Attendees had the opportunity to participate in hands-on activities, play role activities and case studies, allowing us to apply the knowledge gained from the workshop. DR. Yeow also answered questions and provides personalized feedback to us, ensuring that everyone left with a comprehensive understanding of the topics covered.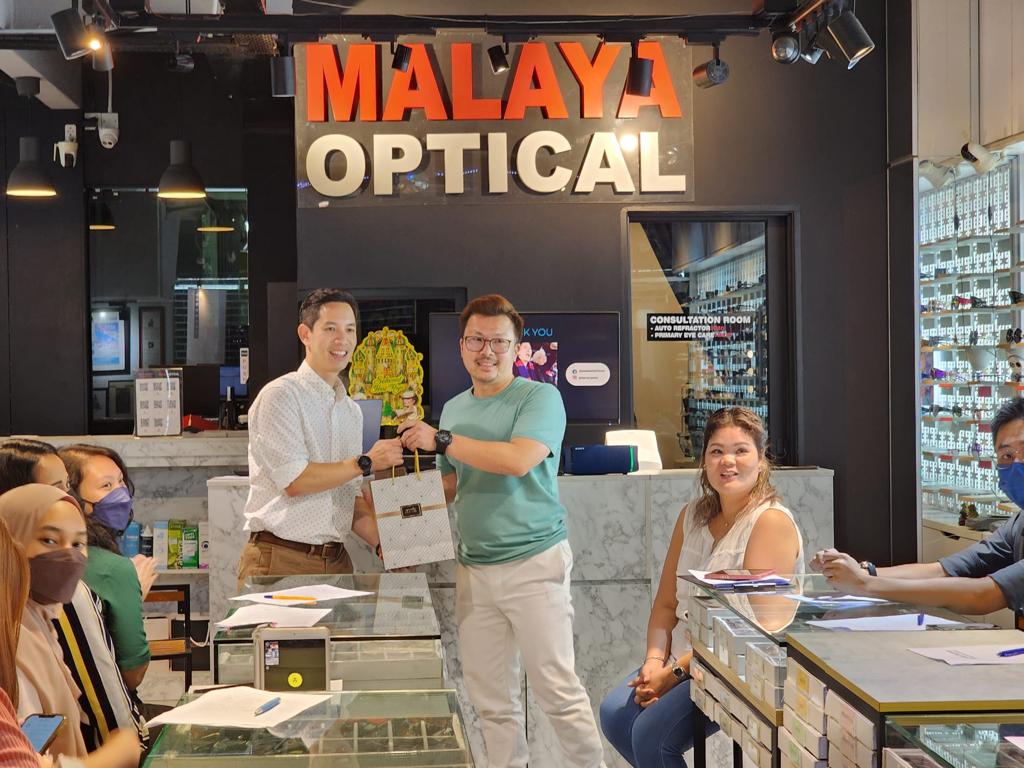 In a nutshell, this transformative workshop has ignited an unwavering passion within each of us, reinforcing the profound significance of optometry in our society. At Malaya Optical, where every optometrist possesses unique strengths and areas of specialization, we firmly believe that the knowledge and insights we have acquired today will resonate in every aspect of our work!