TOKAI PROGRESSIVE LENS
Progressive lenses have turned into a popular lens design that is commonly worn by people nowadays. Especially for those already present with glasses to look at the distance since young and they also start getting blurry vision when reading or looking at computer screens when they are entering the age of 40. Progressive lenses are convenient, it eases the user, with only one glass, able to access vision through all distances, way far better than having 2 separate glasses where users have to switch between them when looking at distance and look at near.
However, a good progressive lens is very important, as it helps the users to make their daily work to be completed much more effectively and reduce the work stress. To ensure progressive lenses come with maximum comfort and are stress-free, TOKAI introduces the RESONAS, an all-new progressive lens design using the neuroscience technology – analysis of the brain wave.

NEUROSCIENCE TECHNOLOGY
The design is developed from the E.N.Spiral Model which uses neuroscience to repeatedly test the lens.
a) RESONAS WS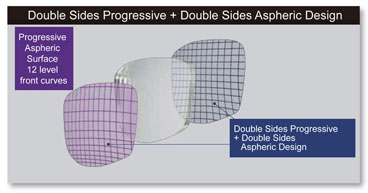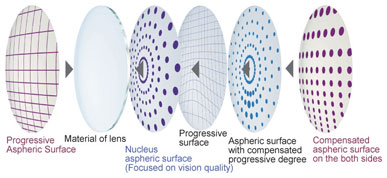 TOKAI invented this new design with both the front and back surface of the lens being a progressive design, an additional combination with the use of an aspheric lens. Incorporated neuroscience technology, allows the evolution of RESONAS inner surface progressive addition lens. The double side progressive and double side aspheric made to balance the far, intermediate and near vision, maximising the comforts when switching distance. It also decreases the distortion, giving a better peripheral vision, makes the sight even clearer and wider. 
b) RESONAS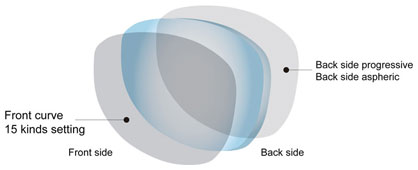 Progressive design lens incorporated with neuroscience, a neurologically pleasing fit. TOKAI RESONAS with the design of backside progressive and backside aspheric perfectly suits customers who want more than just a progressive lens. The neurological design is developed under the concept YES/NO, NO = brain in Japanese, YES = rejoicing, in pursuit of the extremely simple but important comfort fitting. This contributes to the optimization in fuzziness, distortions and movements, and leads to a better fitting. RESONAS neuroscience design and monitoring based on ergonomics, measures and analysis of the brain waves, led to the uprising of progressive addition lenses, even pleasing to the brain.
MYTUNE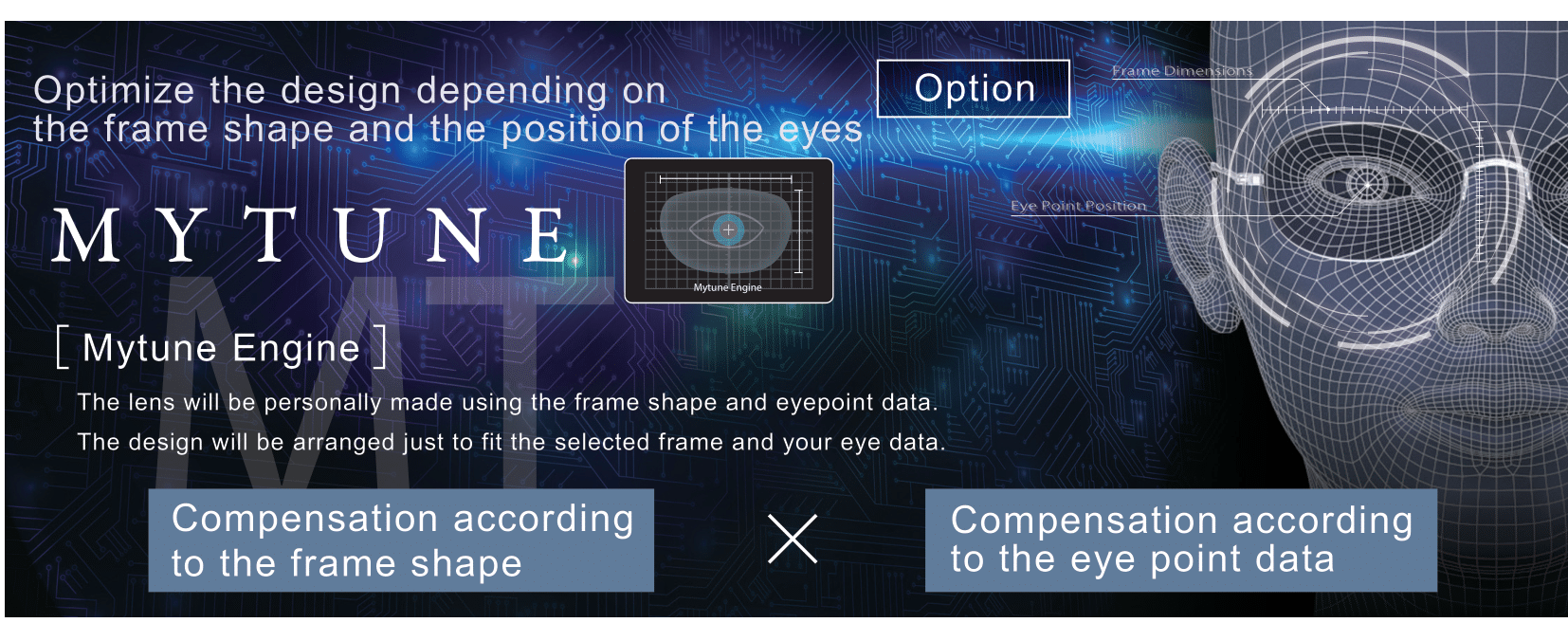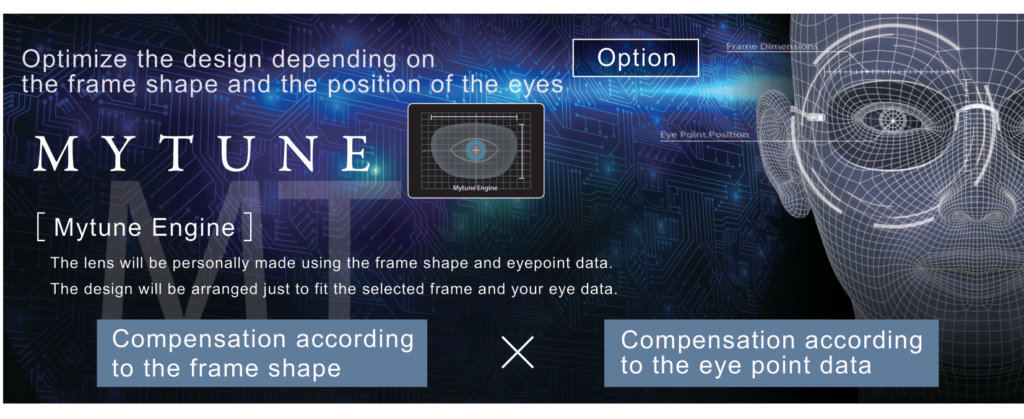 Individual personalising progressive lenses, gathering personalised data and designing based on the eyes and frames according to each customer. Customising lenses for both far and near, order-made and designed to be personalised. MYTUNE makes progressive lenses not only for clear vision but also for overall comfort and natural feel, just what you are looking for.
For more information regarding multifocal / progressive lens, please make an appoinment and drop by . We have experienced optometrists ready to answer your questions.