Oakley takes sunglasses to a whole new level. OAKLEY PRIZM™ LENSES is a proprietary technology that is designed to enhance contrast and reduce glare that we see every day, making it more detailed and vivid. You can use this game-changing technology for a specific sport, environment and condition.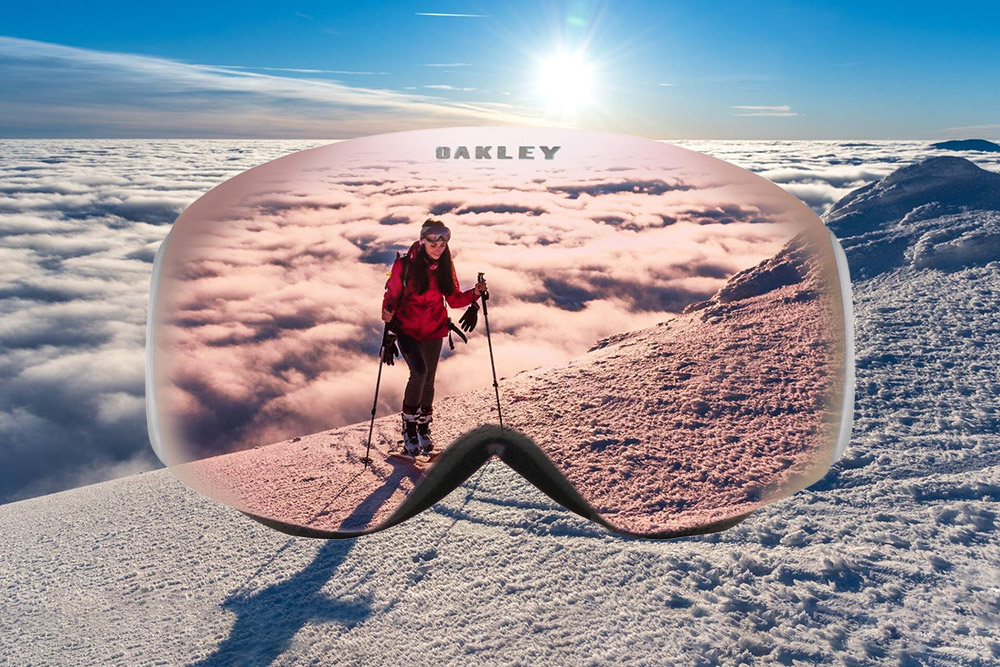 The proprietary material that is used to make PRIZM™ lenses is Plutonite. Plutonite is a high-grade polycarbonate that highly impacts resistance. The colour of the lenses cannot fade over time and the UV protection cannot be scratched off because it is infused in the lens. The manufacturing method is done by melting the Plutonite until it is in a liquid state and then dyes are added to give the desired colour and tint.
There are three main highlights mentioned for Oakley PRIZM™:
The lenses are tuned so wearers can see a more vibrant and colourful world. There is an extra boost that makes the world looks more alive. You have to try it to believe it.
Our surroundings appear more defined with the increase in depth perception. Highlights seem brighter, and shadows seem darker. The Grey base lenses give the colours a more natural and vibrant appearance.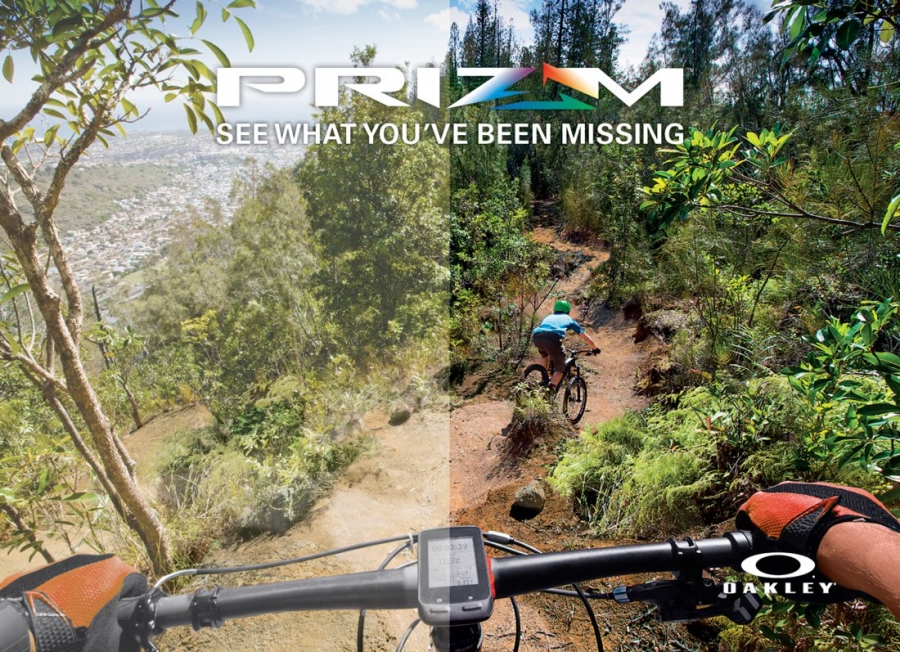 Oakley PRIZM™ lenses reveal to us what might not be seen with the naked eye. With PRIZM™, details are easier to pick up on. It's the littlest things that get overlook just because of the low contrast and less saturated. Identify terrain, like snow-packed and icy surfaces. Detect contours, feel more confident in a more textured road/route.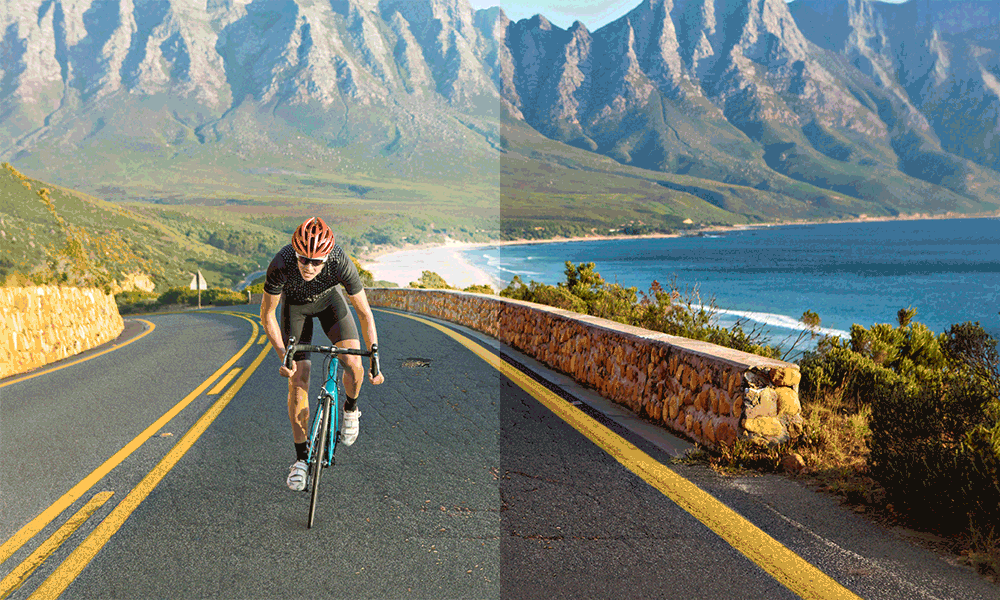 Oakley PRIZM™ Grey base lenses are available in 4 amazing mirrored coating. The colours are PRIZM™ Violet, PRIZM™ Jade, PRIZM™ Sapphire and the classic PRIZM™ Black. There are also a few PRIZM™ options for any activity that you want to do such as PRIZM™ Snow, PRIZM™ Sport and PRIZM™ every day.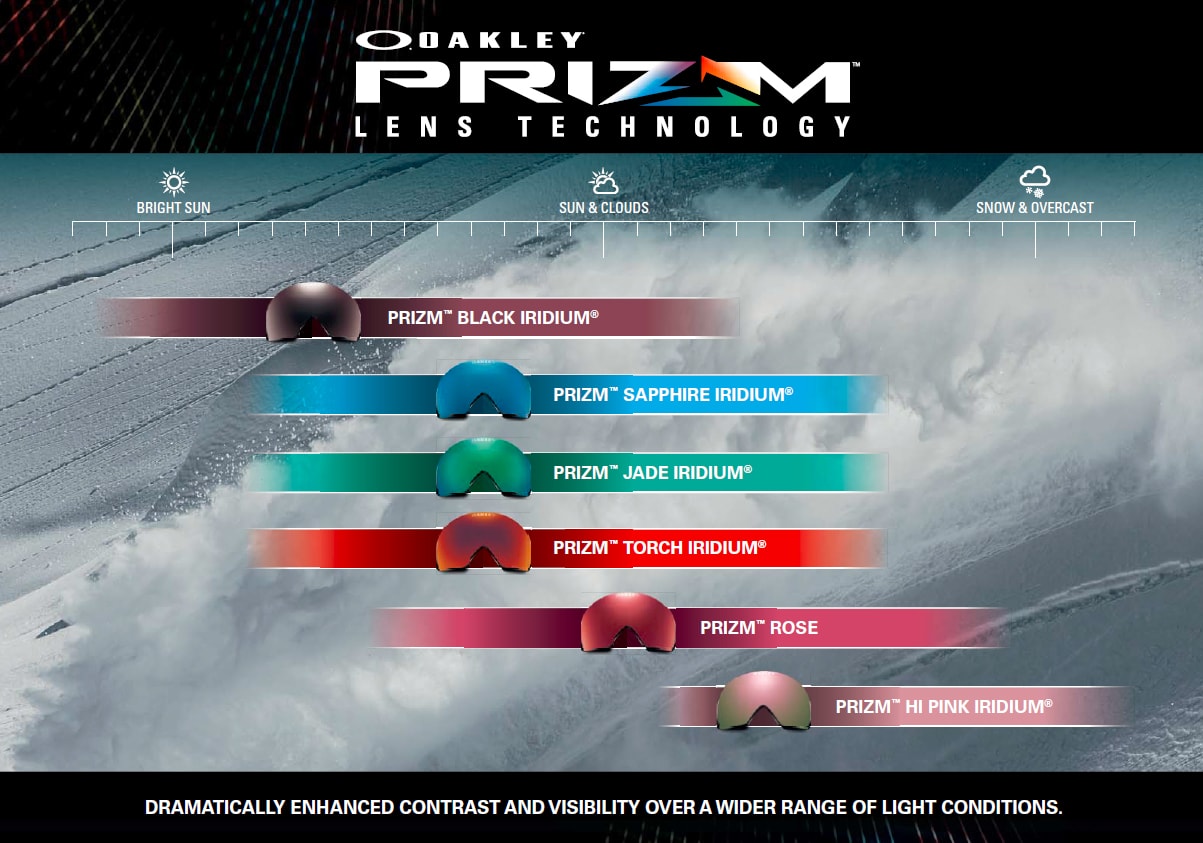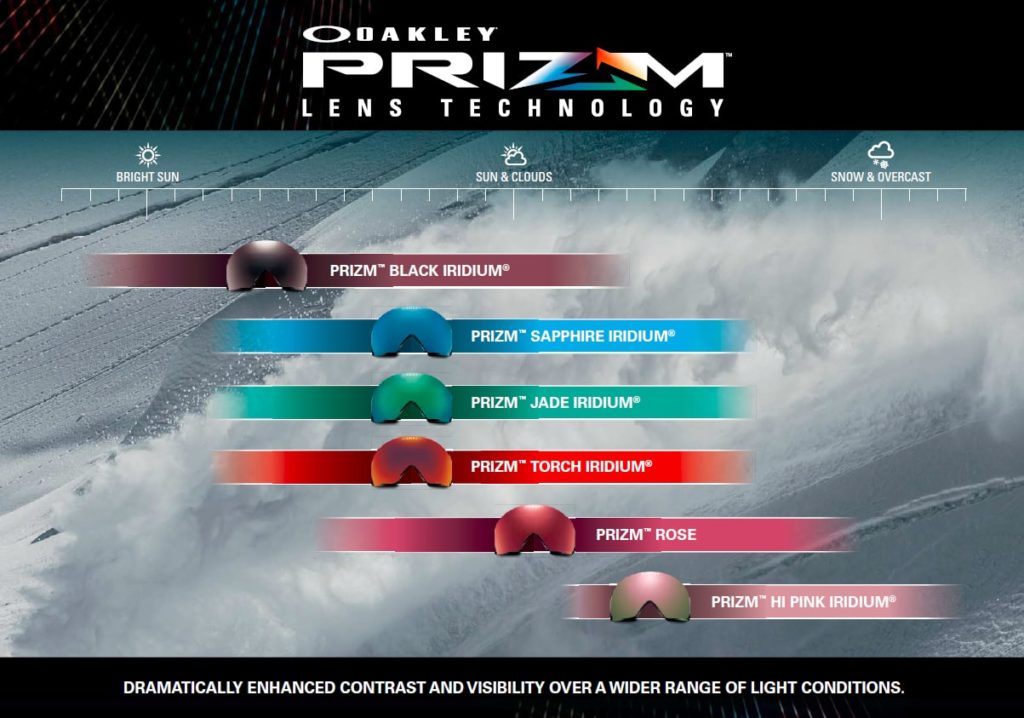 Are all Oakley PRIZM™ lenses polarized?
The answer is no. Not all PRIZM™ lenses are polarized. This is because lens polarization is not needed in every situation. In fact, in some situations and or for some people, polarized lenses can actually be displeasure and performance inhibiting.
Oakley has created a better solution to this which is their sport-specific sunglasses with mirror coating, that can reduce glare and brightness adjustment without sacrificing depth perception or contrast, like in some instances happen with polarized lenses. To better understand the science behind this proprietary technology, watch this short video from Oakley:
Get your own Oakley PRIZM™ sunglasses at our nearest branch Uptown Damansara or Subang SS15. Don't forget to make an appointment with us before coming in.