Maui Jim Best Polarized Sunglass
First of all, what do Polarized Lenses means?
Sunlight scatters in all directions, causing glaring and reduces visibility. Thereby, polarized lenses have a special chemical or filter in which it helps to block unwanted reflection light. The special filter specifically helps to block some of the light passing through the lenses by creating a vertical opening for light. This means that light waves approaching horizontally are totally blocked or bounced away from the lenses, allowing only vertical light to enter the eye. Think of it as a mini blind hanging in front of a window. The only light that passes through the blind's openings can be seen. This results in improving the wearer's clarity in which objects will look crisper and clearer. Besides that, polarized lenses help in improving clarity and reduce eye strain.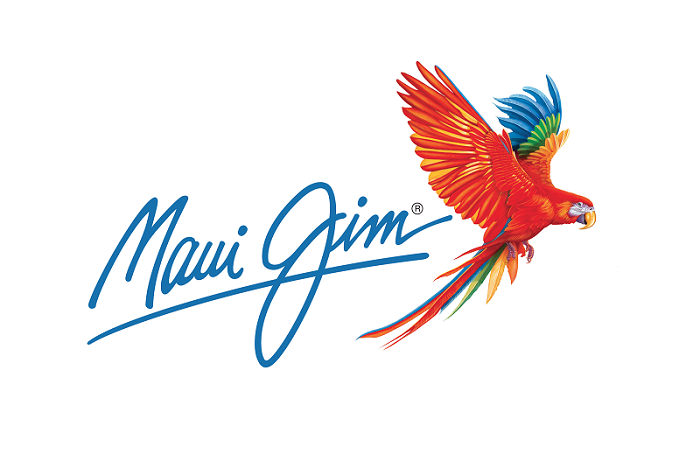 Advantages and Disadvantages of Polarized Sunglasses
Advantages
Enhances Visual Comfort and reduces eye strain
Improves Clarity and contrast
Reduces the harmful impact of UVA/UVB
Disadvantages
Difficulty to view LCD screens
Hard to distinguish between white colours
Might have too much filtering for some people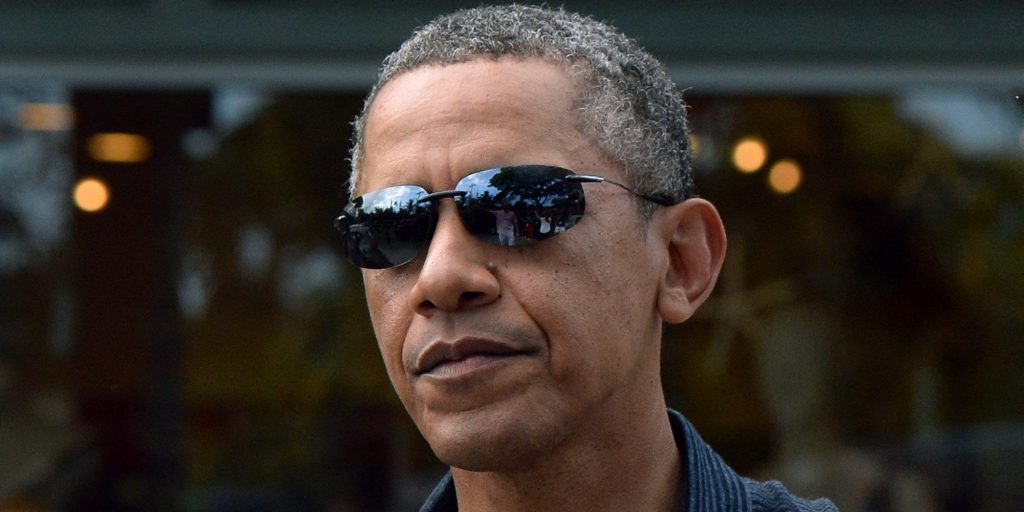 Short History of Maui Jim
Maui Jim is known as one of the best Polarized Sunglasses.
1980 – The company was founded in Lahaina, Hawaii
The original "Maui Jim" was known by a fisherman named Jim Richard who began selling sunglasses on the beaches of Maui, Hawaii
1991 – Walter Hester who was a boat caption purchased the company after trying on the sunglasses and named the company Hester Enterprises, Inc
1994 – Illinois – based RLI Vision became the mainland distributor for the company
2004 – A new distribution centre was opened in Braunschweig Germany (European Headquarters)
2016 – The company sold over 125 different styles of polarized sunglasses across the world over 100 countries
What made Maui Jim lenses one of the best-polarized lenses?
PolarizedPlus2® lens technology is patented to all Maui Jim Sunglasses. This technology developed by Maui Jim helps the wearer experience vivid colours, better clarity, and crisp details while blocking glare and harmful UV. PolarizedPlus2 lenses eliminate 99.9% of glare allowing users to see the world at its brilliant best.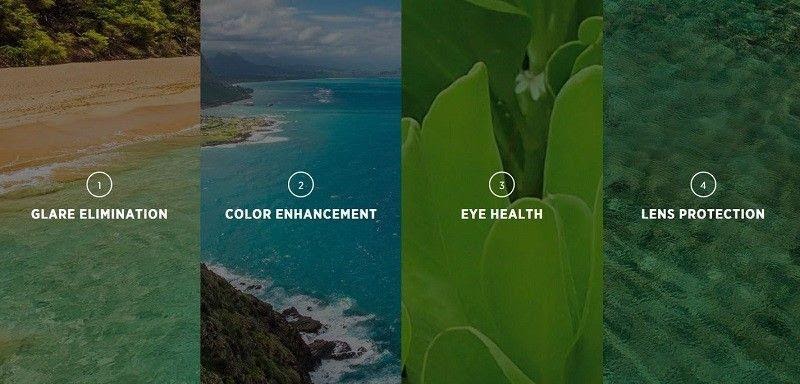 1.Glare Elimination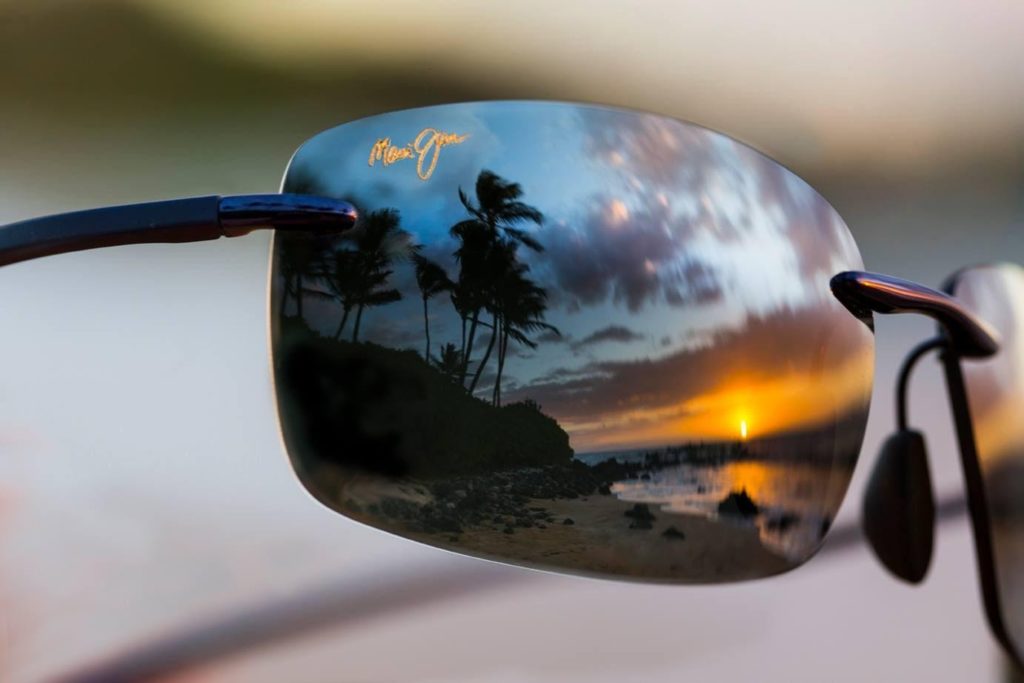 a) Hyper-Precise Polarization
PolarizedPlus2 provides the highest level of efficiency in blocking horizontal or unwanted glare from the surface of the lenses for better clarity and eye comfort.
b) Bi-Gradient Mirror
This technology applies to the top and bottom of the lens to reduce the brightest light from above and below for eye relaxation.
c) Fashion Lens Mirror
Fashionable and highly functional which has blue and pink mirror colours.
d) Maui Gradient
As stylish as a Bi-Gradient mirror, a darker application at the top gradually gets lighter moving down the lens.
e) Anti-Reflective Treatment
This technology blocks reflected light and glare not only from the front part but also from behind.
2. Colour Enhancement
Most sunglasses just darken the user's view, dimming and fading colours away and provides a low contrast perspective.
PolarizedPlus2 Technology infuses a patented blend of three rare Earth elements to enhance red, green, and blue light waves in which helps balance the saturation of colours we see. 
3. Eye Health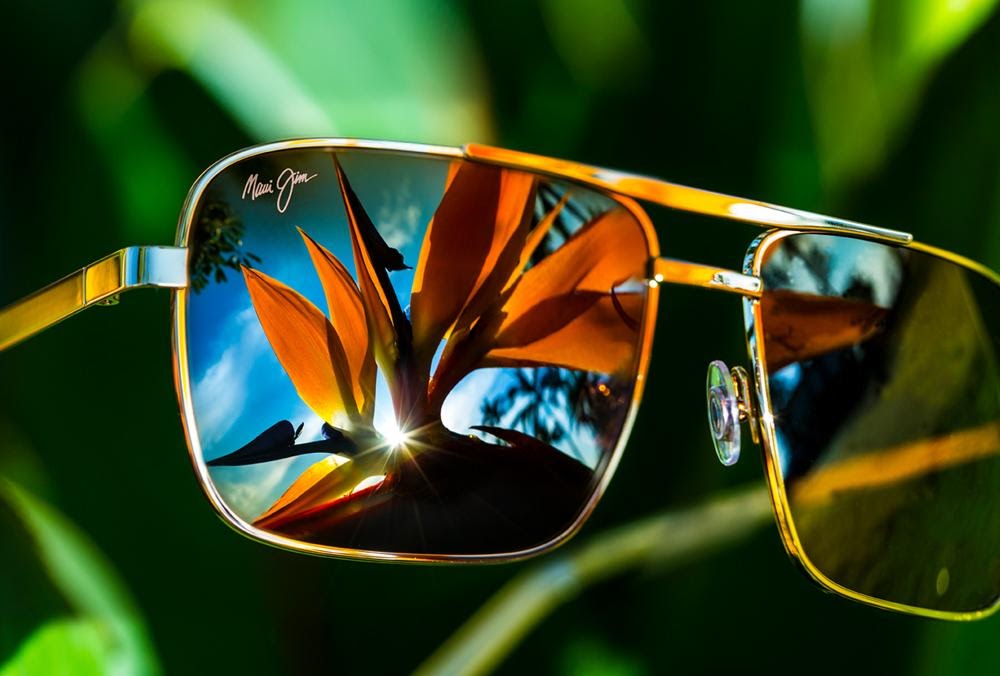 Just like our skin, your eyes need to be protected from UV as well.
a) UV Elimination
Block 100 % of the harmful UV rays and protects your eye from damage and long term health risk.
b) Skin Cancer Prevention
Maui Jim sunglasses have earned the Skin Cancer Foundation Seal of Recommendation as an effective UV filter for the eyes and surrounding skin.
c) Eye Comfort and Strength
Maui Jim lenses help users' eyes stay relaxed by eliminating 99.9% of glare and reducing the impact of the sun's brightness.
d) Blue Light Protection
Maui Jim lenses provide High Energy Visible Radiation (HEV) known as Blue light reduction without removing the blue colour.
4. Lens Protection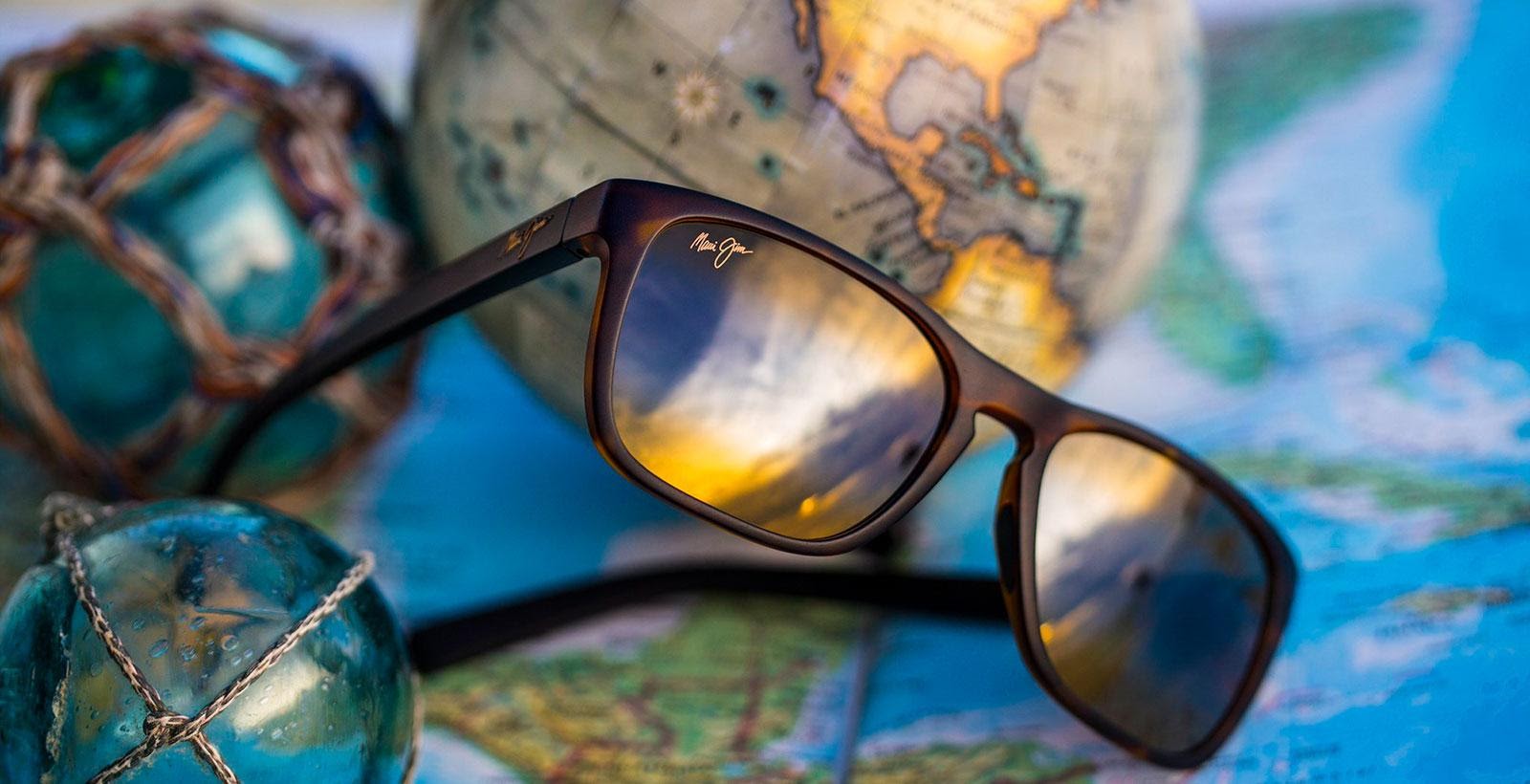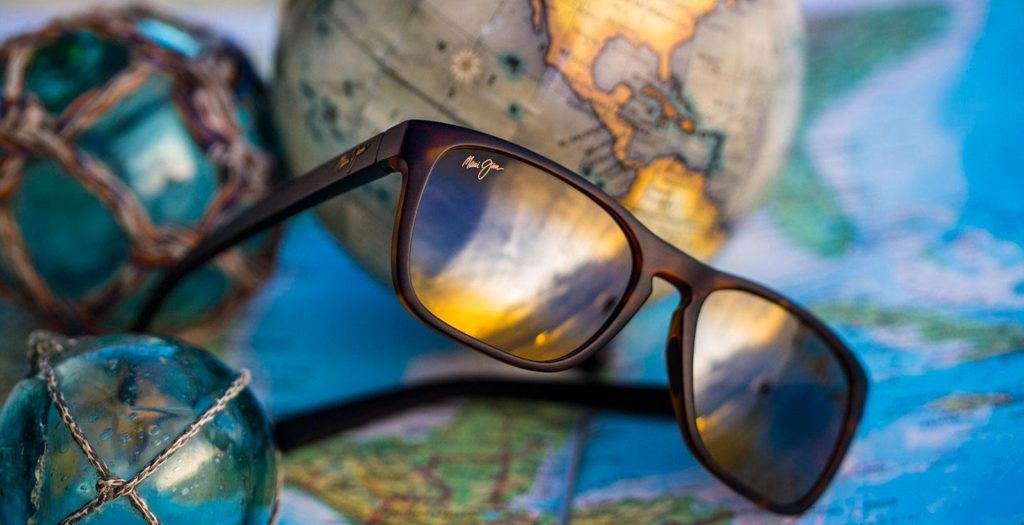 a) Scratch Resistance
Maui Jim provides a technology called CLEARSHELL treatment to both the front and back of the lens which provides a high level of scratch resistance.
b) Water and Oil Proof
The Oleophobic component repels grease and makes smudges and fingerprints easier to wipe away on both the front and back of the lens.
All in all, Maui Jim is a good investment if you are looking for the best-polarized sunglass. Drop by Malaya Optical and try it out yourself.