A market leader since 1937, Ray-Ban continues to evolve, fitting its iconic models with extraordinary innovative lenses that boast cutting-edge technology and color palettes.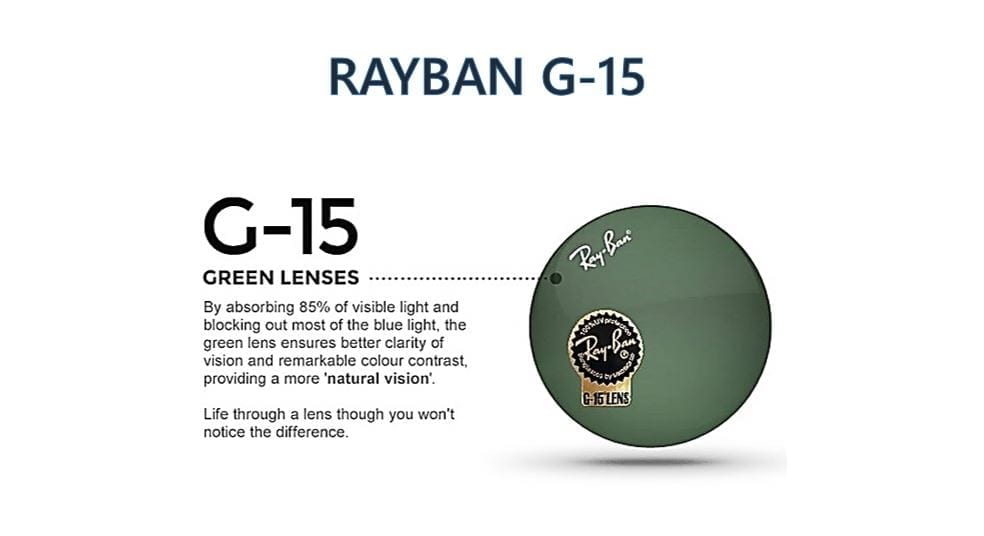 The Classic G-15 Lenses absorbs 85% of visible light and blocking out most of the blue light, the green lens ensures better clarity of vision and remarkable colour contrast, providing a more 'natural vision'. Life through a lens though you won't notice the difference.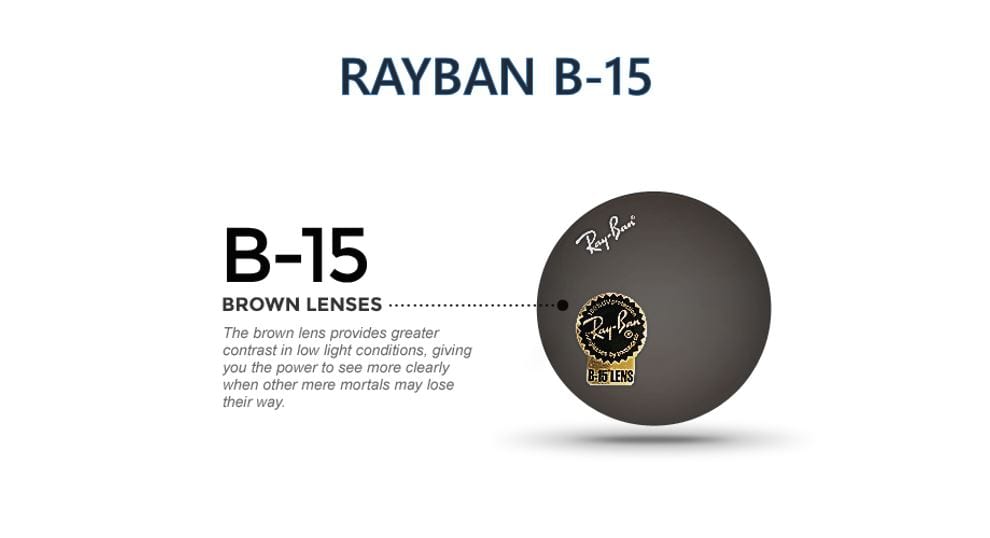 The Brown Lenses provides greater contrast in low light conditions, giving you the power to see more clearly!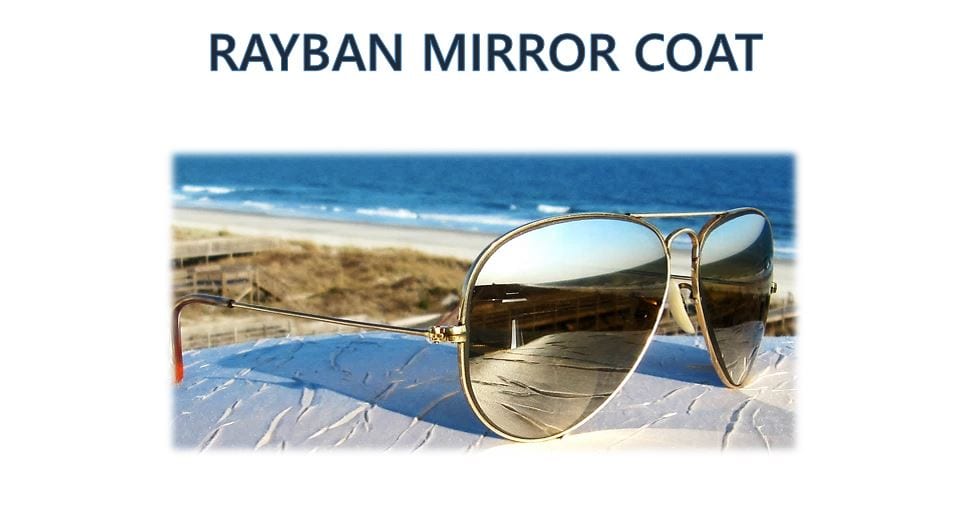 The mirror coating helps to reduce glare, deflect envious glances and give you that unique look. The mirror coating application on this lens is achieved through an advanced technological process where superheated metal oxides are fused to the lens at molecular level to ensure a uniform layer.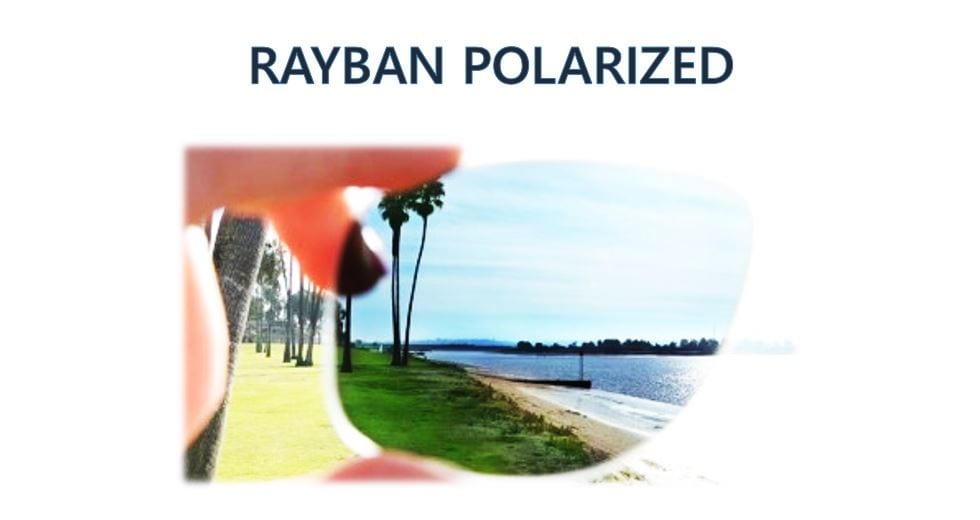 The polarized lenses eliminate glare, enhance contrast, reduce eye-strain and increase visual clarity. Self-reflection: good. Surface reflection: not so good. Eliminate distracting polarized, aka reflected, light from reaching your eyes. That means a drastic reduction in the brightness of shiny surfaces, like chrome, and large bodies of water!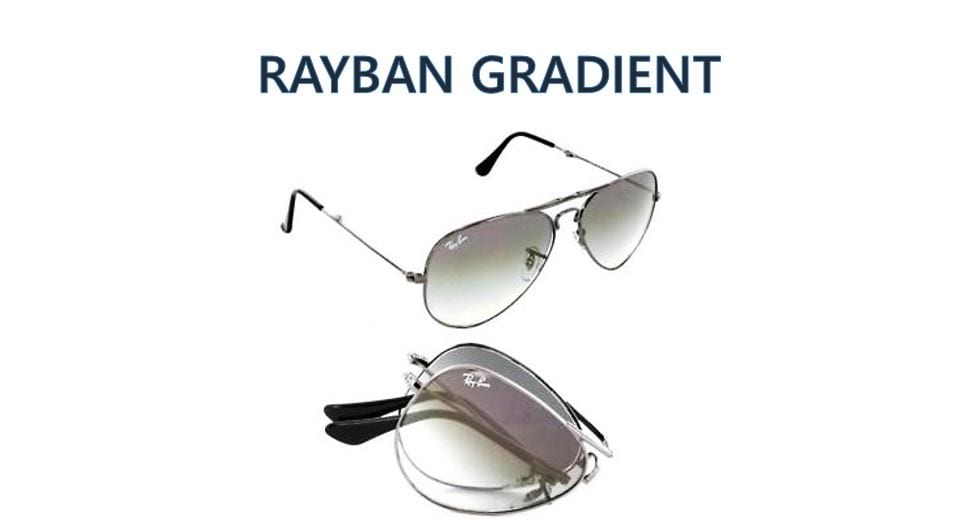 The gradient lenses provide infinite choice of shadings for a life in colors. The crystal lens is tinted on the backside using high vacuum processes. This allows the adhesion of thin layers of oxides to the lenses to achieve smooth colour transitions. The plastic Ray-Ban lens achieves a transition in shading from dark to light thanks to a precise chemical immersion process.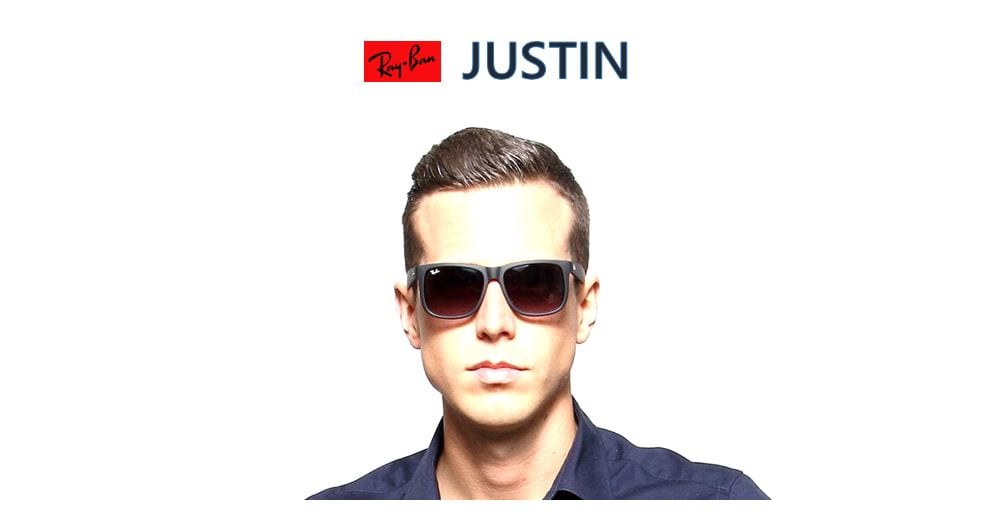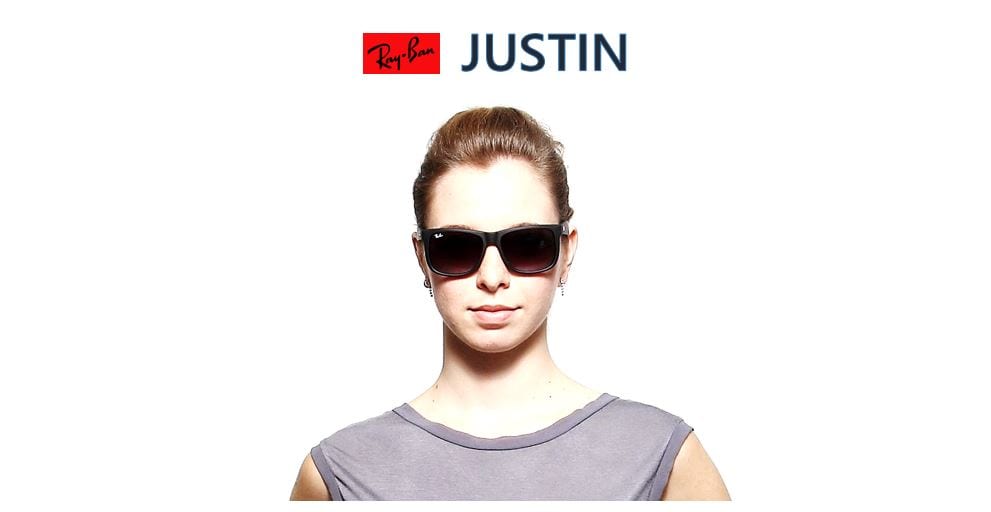 The new Justin's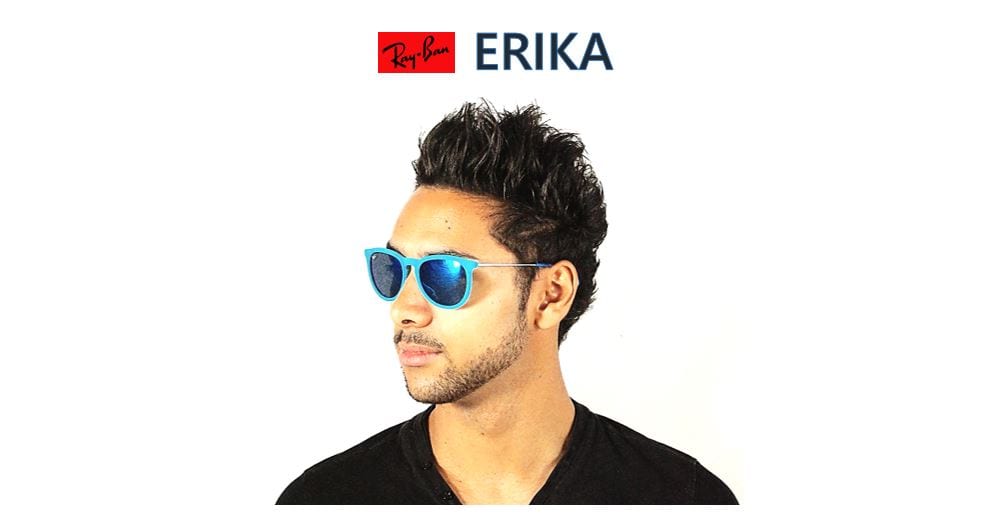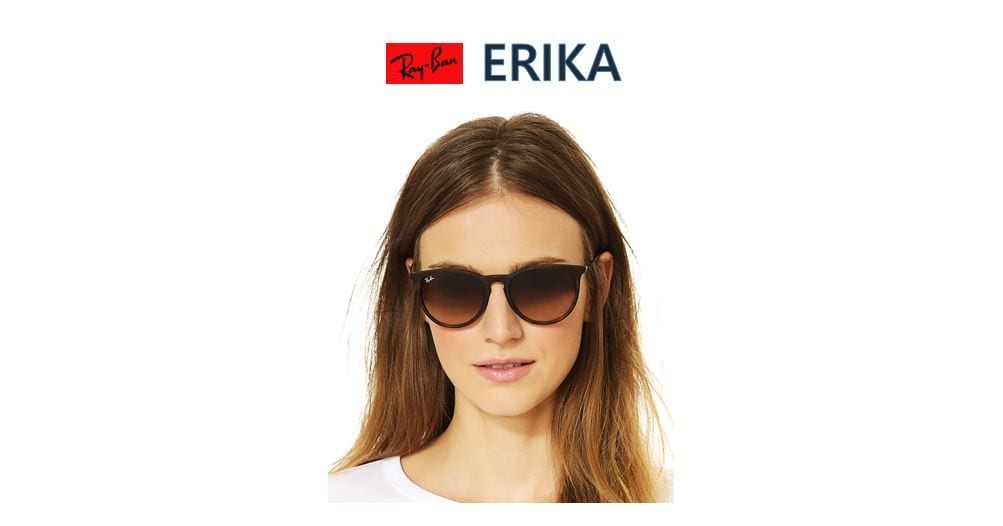 Rayban Erika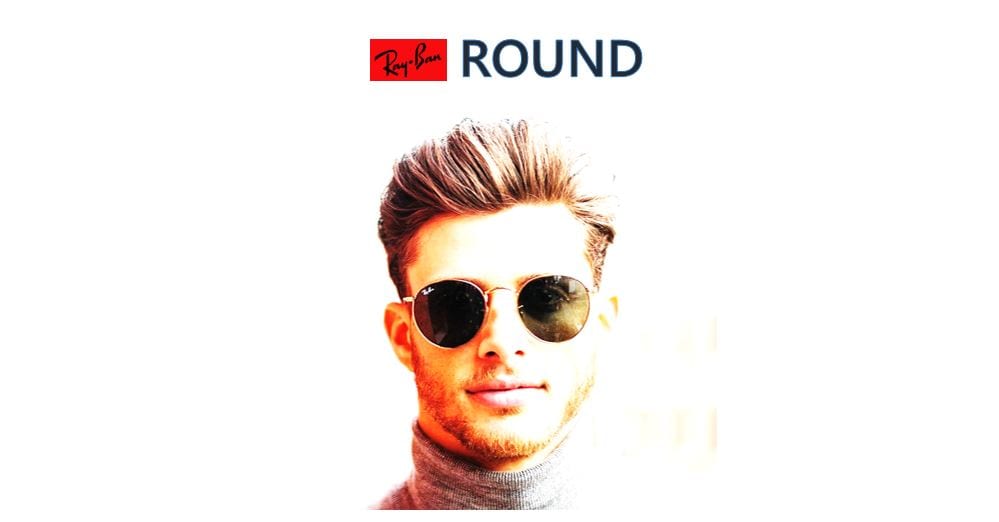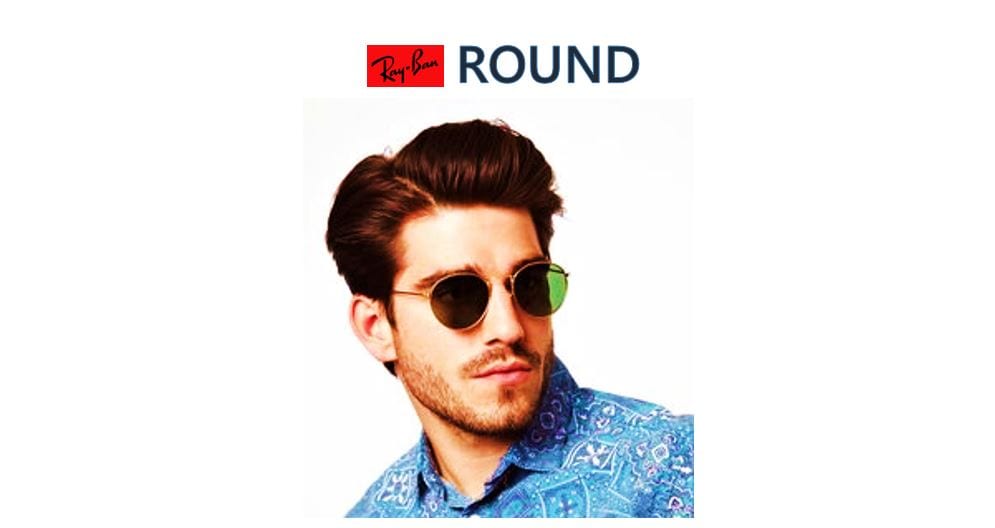 Rayban Round's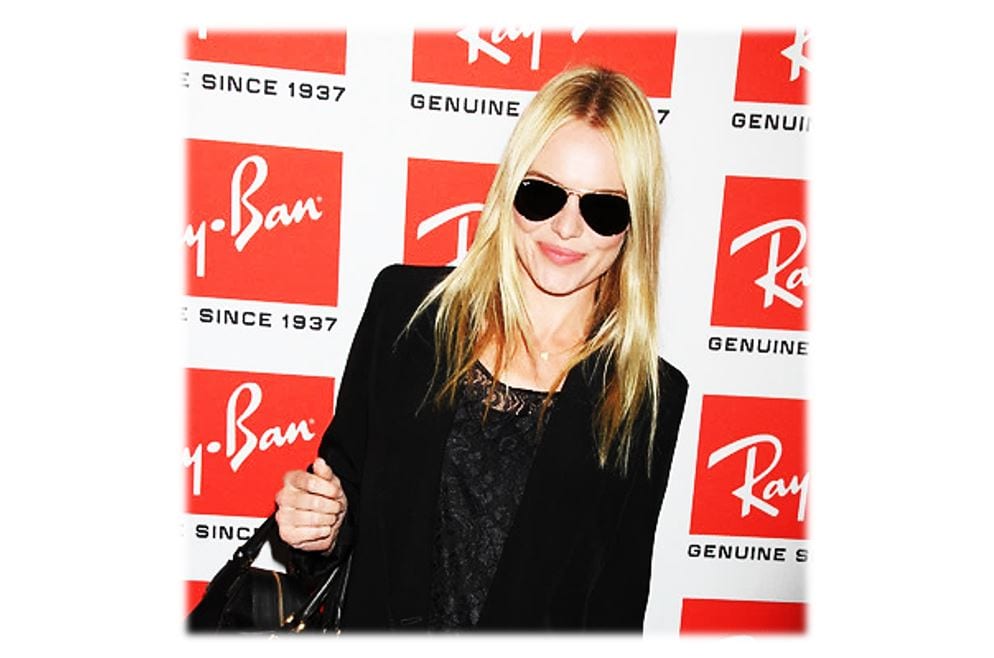 Come over to Malaya Optical to try these new collections!