Need eye glasses? what something different? Iyoko Inyake is a truly unique eye piece. Well, for a start, it's an eyewear design company. Their products are 100% Belgian design and handcrafted in Japan for the best and finest materials such as high grade titanium, stainless steel, gold-plat, wood and some horn.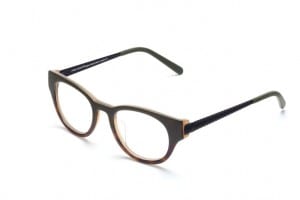 We at Malaya Optical in Damansara Uptown or Subang SS15, carry a wide range of collection which is not only comfortable to wear but perfectly complements the wardrobe of stylish men and women across Europe, Japan and the US
Many years ago, Eye Specials Worldwide acquired the world wide license to design, manufacture and distribute eyewear under the name of Iyoko Inyaké. Since then, the Eye Specials team, with more then 25 years of experience, always comes up with the most creative frames in the industry. They designed more than 1200 models that have been sold all over the world. Iyoko Inyake eyewear has become known for its inventive and trend setting designs in which various colors and materials are carefully mixed to form exceptional frames. This unique collection is not only comfortable to wear but perfectly compliments the wardrobes of stylish men and women. Discover the world…of Iyoko Inyaké.
To have more information, please feel free to consult with our best optometrists in KL.
IYOKO INYAKE IY512 C26B
IYOKO INYAKE IY512 C8
IYOKO INYAKE IY513 C77
IYOKO INYAKE IY513 C118
IYOKO INYAKE IY119 C8A
IYOKO INYAKE IY479 C670A
IYOKO INYAKE IY479 C8A
IYOKO INYAKE IY116 C93
IYOKO INYAKE IY116 C60
IYOKO INYAKE IY484 C253
IYOKO INYAKE IY484 C118
IYOKO INYAKE IY484 C8A