New frame designs and colour schemes are included in the Dita Fall-Winter 2022 line. In the midst of chaos, it offers fresh methods to express oneself while further understanding what it means to be "A Category of One." This compilation represents an acceptance of silliness and spontaneity. DITA as a company constantly considers how they present themselves in the midst of the chaos and provides Fall/Winter collection as a platform for others to express who they truly are. This diverse collection pushes the limits of technological design and maintains the company's position as a leader in the eyewear sector by reinterpreting the necessities of daily eyewear in an elegant way.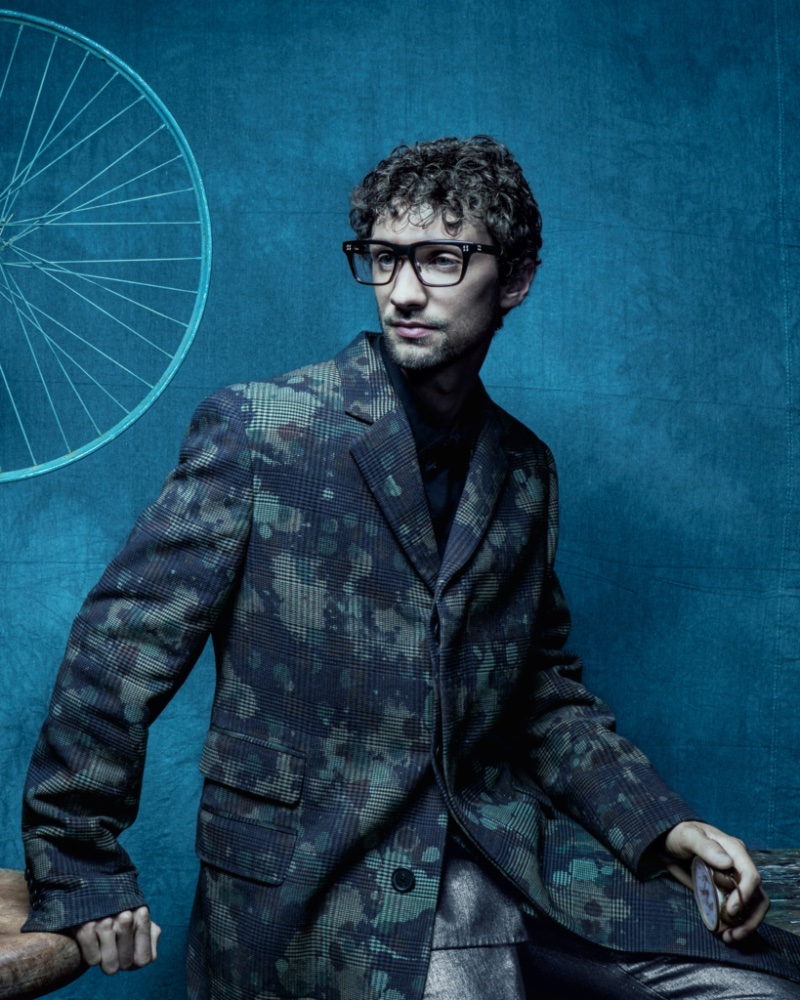 DITA FALL-WINTER 2022 Acetate + Titanium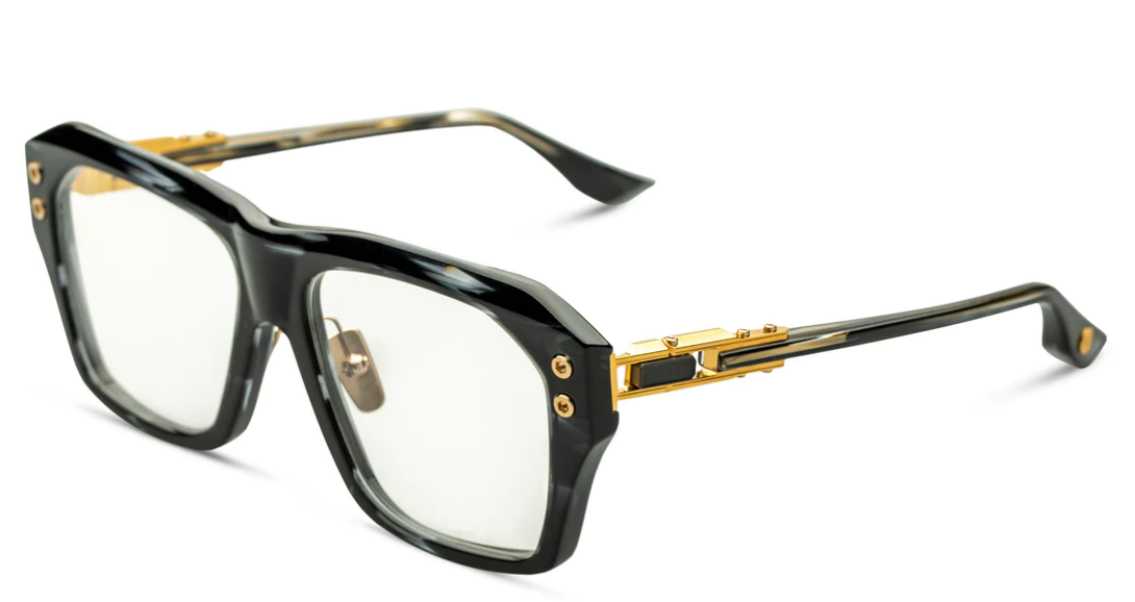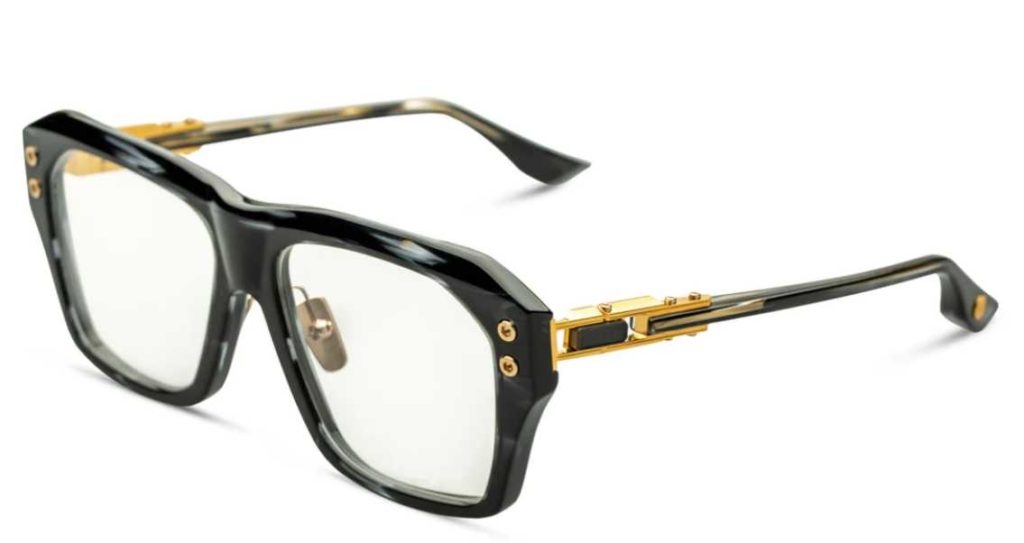 The DNA of DITA has a design pillar called GRAND-APX, which is an enlarged character frame. a frame with a minimalistic design that was inspired by the contradictory ideas of soft but strong, rigid yet soft, and extravagant yet balanced. GRAND-APX was created with deliberate elements that provide the impression of a commanding presence.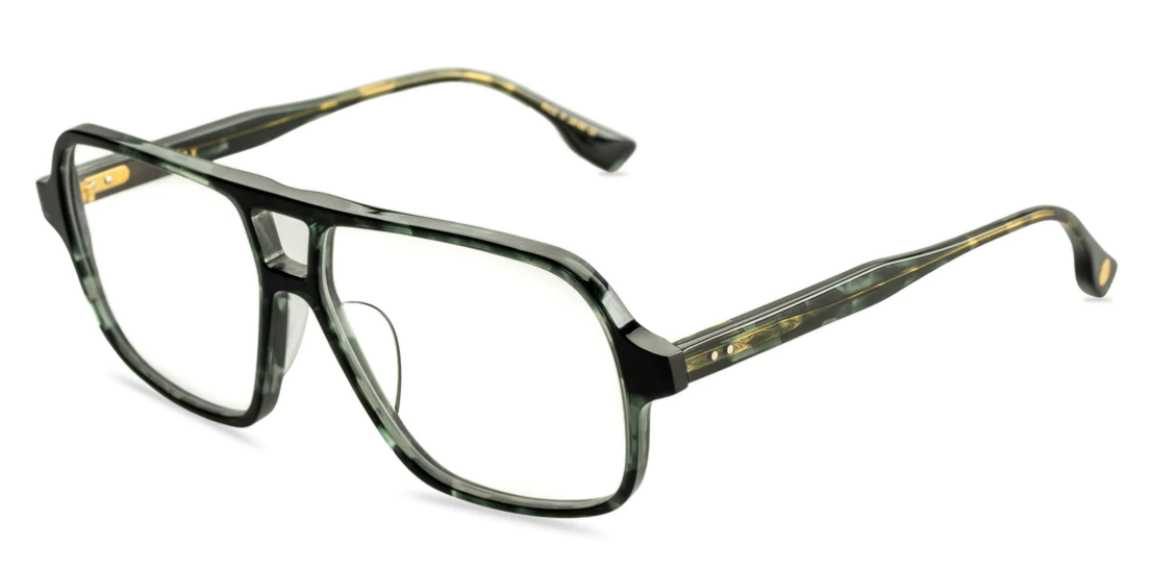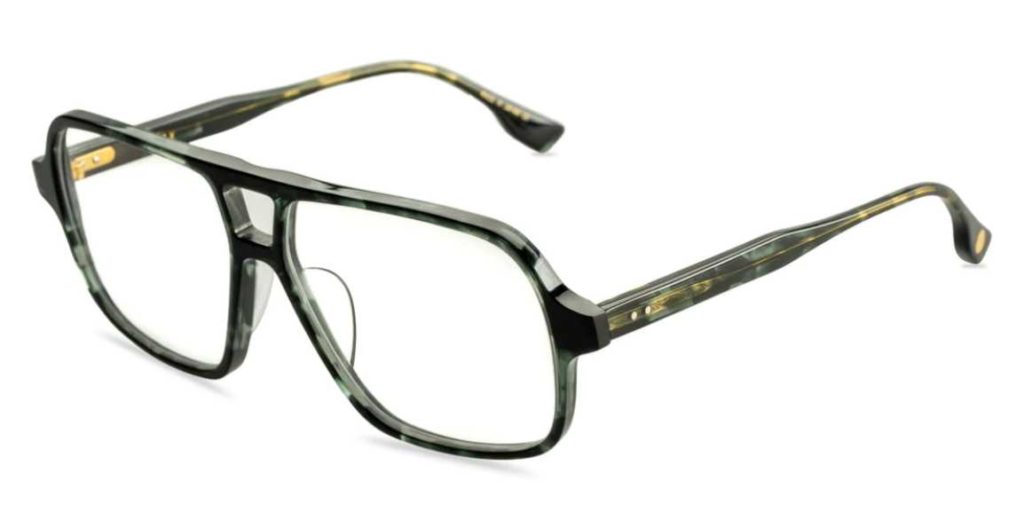 ZOTAX is the first of its kind in that it features a strong, large optical design that has been enhanced by the addition of a new colour profile that includes Phantom Cloud, Mariner Blue, and Saree Yellow. ZOTAX is designed to be an external reflection of the strength displayed by those who defy societal norms and seek the utmost individualism.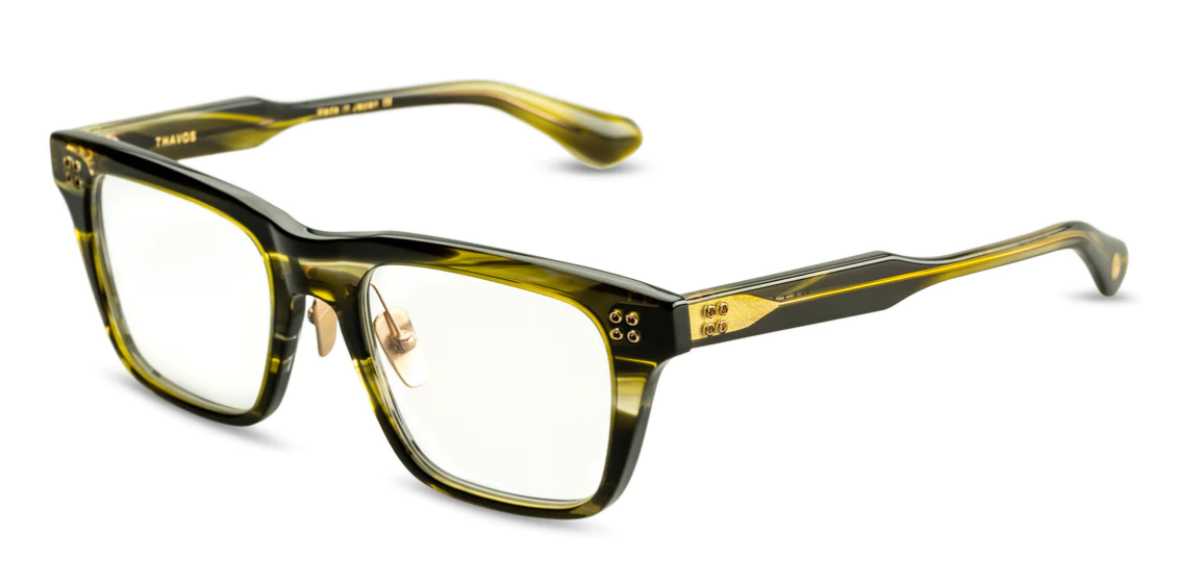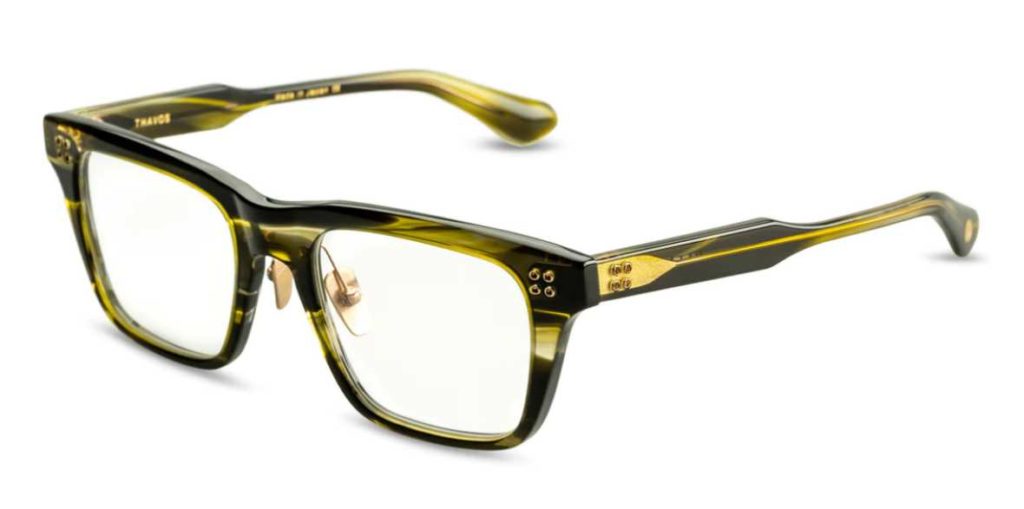 By giving the collection an electric presence, THAVOS updates the iconic frames from DITA's past. The 8-hex screw hardware that THAVOS presents plays with the harmony of strength and complexity. DITA lineage's core frameworks are strikingly revived in THAVOS with a contemporary twist.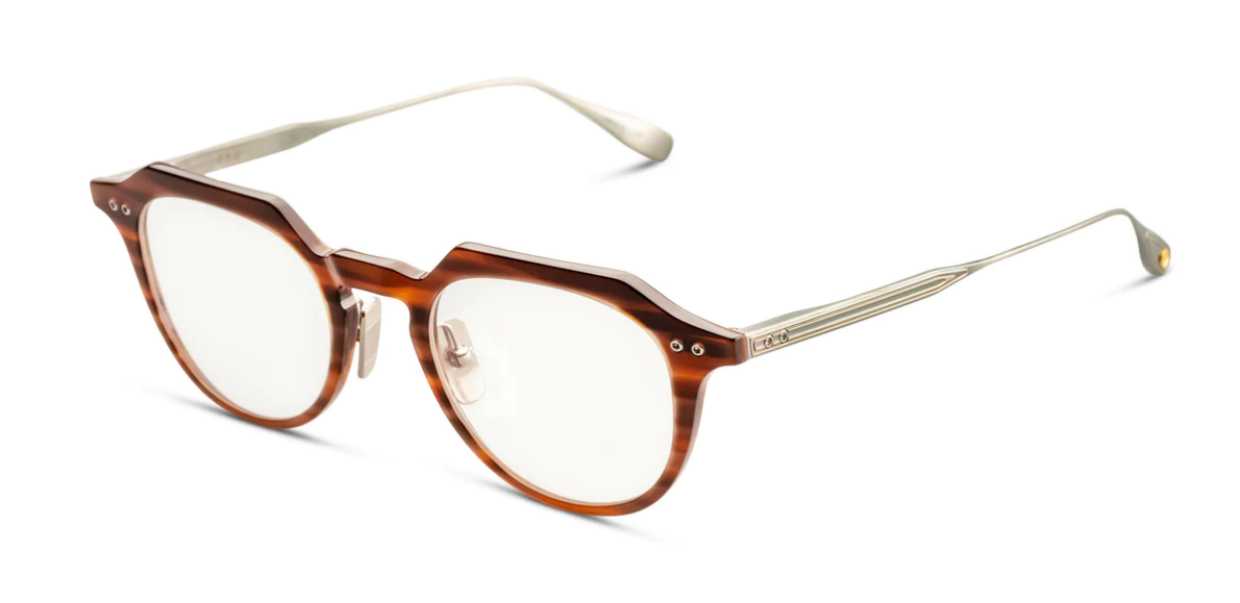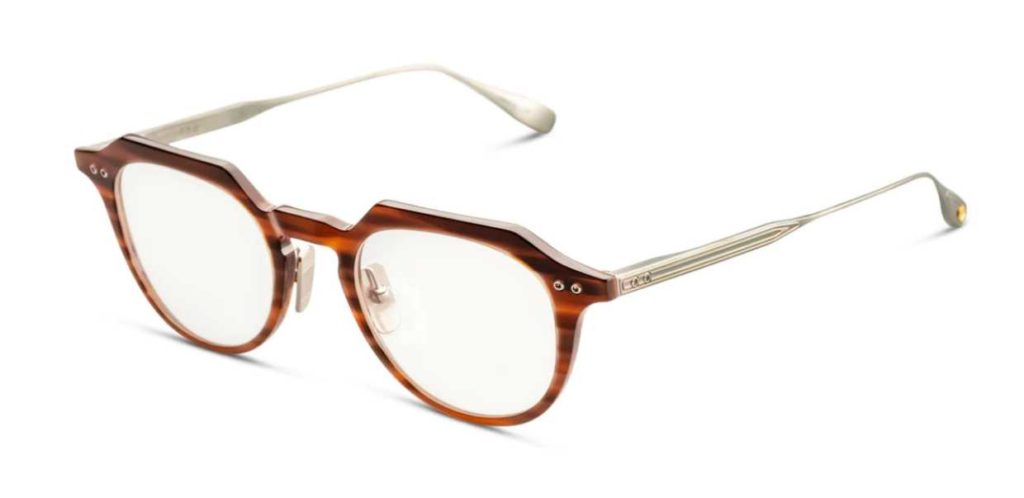 The debut of OKU, an incredibly light Japanese acetate front frame with titanium press temples that have two-tone colouring and a crown panto with an angular profile. OKU was created as an alternative optical style to meet the demands of the person wishing to elevate their everyday requirements from the core of this multi-spirited collection.
TITANIUM/RIMLESS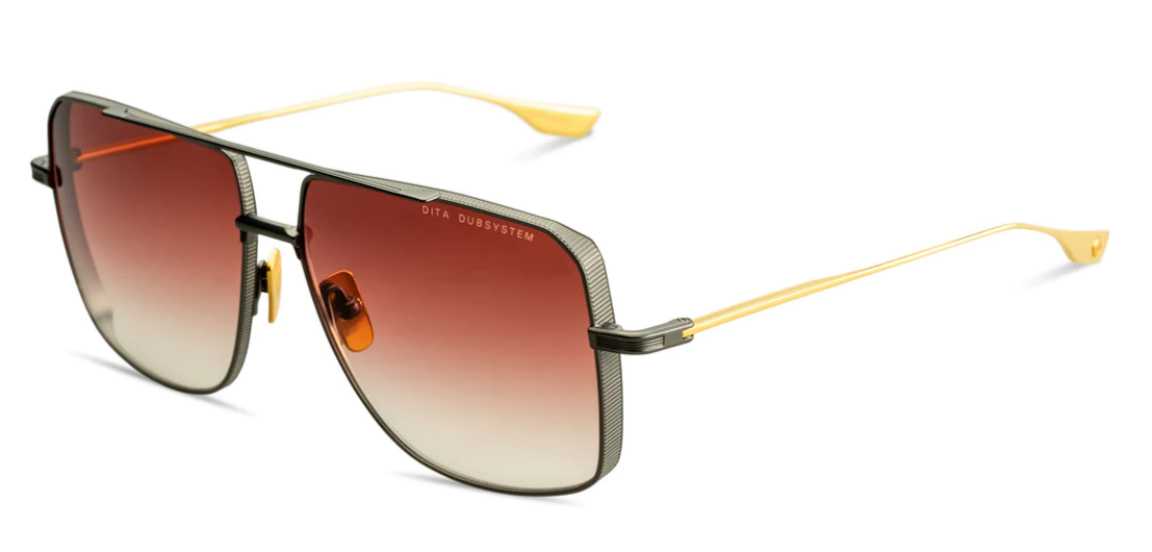 DUBSYSTEM improves upon SUBSYSTEM by becoming a titanium navigator frame that is even more elaborate and intricately crafted, and is embellished with pressed line accents on the lens rim and temples. DUBSYSTEM features a robust yet modest confidence and flair, offering lens hues to convey personal preferences, whether it's the traditional G-15 or new daring shades of dark burgundy and turquoise.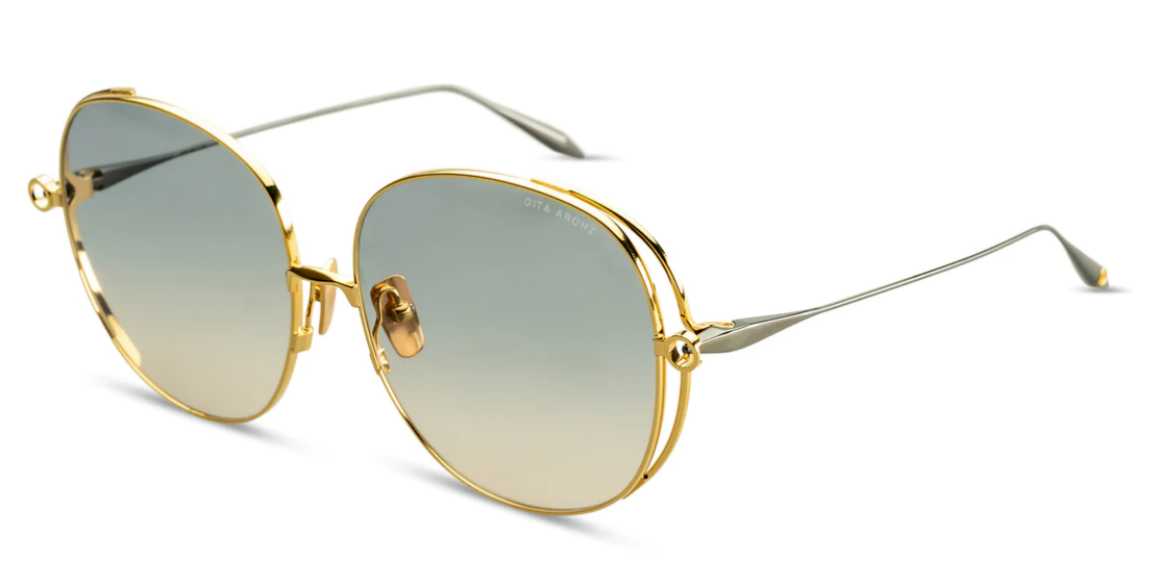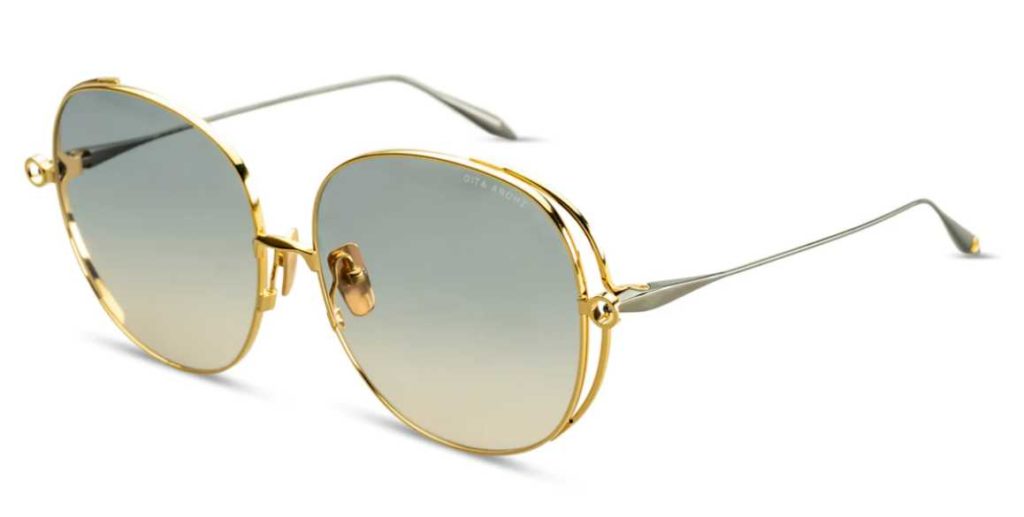 AROHZ evokes glamour and decadence with a level of intricacy that inspires any individual who wears this frame. Encapsulates the multi-spirited energy of the 70s with modern complexities highlighting the trained eyes of the designers behind each DITA frame who strive to bring vivid focus to a world of chaos.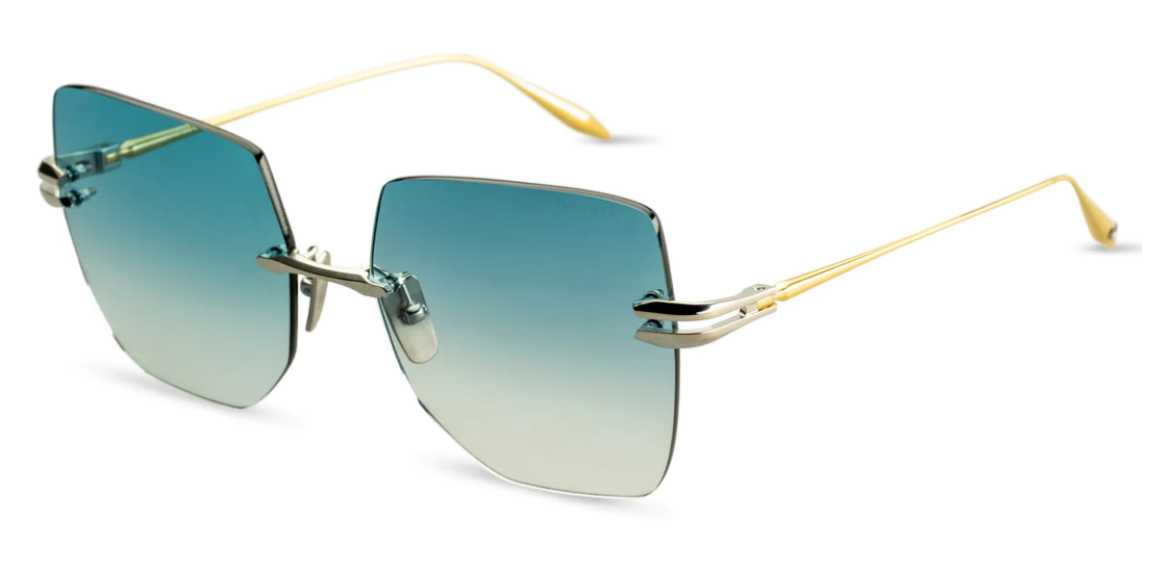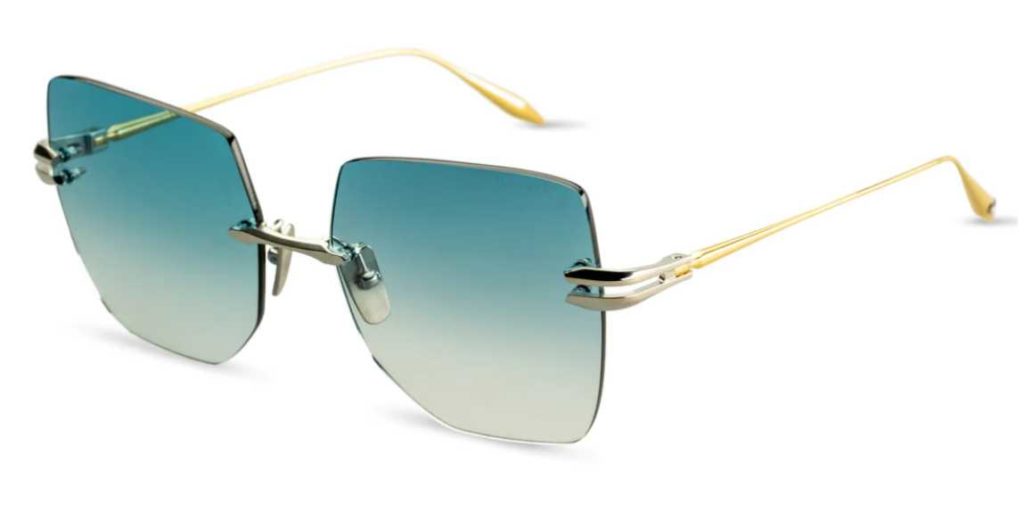 EMBRA introduces DITA's first women's rimless frame in 20 years, elevating the idea of wearable art to new heights. The unique titanium chamfered hinge block and the sculpted titanium lens-setting gracefully mimic the creation of priceless jewellery pieces, highlighting the effect of EMBRA's delicate beauty.
The new collection of dita will amaze you with the color schemes and unique design potrayed in each model. Grab your new pair of DITA Fall-Winter 2022 now only at our Subang SS15 store. See you there !