Presbyopia is a condition whereby the crystalline lens in the eyes becomes less flexible and loses its ability to focus on near objects. Usually, it starts around 40 years of age and people will have symptoms like difficulty with near work, blurred small print, holding the reading material further away, having eyestrain as well as headache. In this way, they need reading glasses to help their eyes to focus clearly at near.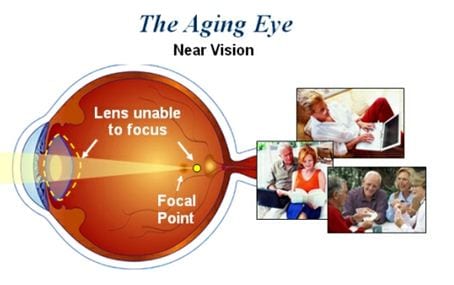 However, nowadays people are much more active and routinely enjoy activities like cycling, jogging, playing sports and social networking. Therefore, there is no surprise that many people who are 40 or older will still prefer to wear contact lenses over glasses for their active lifestyles. Today, there are a number of contact lens options which are available for the people in need to consider. These include multifocal designs and monovision correction.
Multifocal Contact Lenses
A commonly used multifocal contact lens design for people with presbyopia is the concentric pattern. In this type of contact lens, the near correction is in a small circle at the center of the lens, surrounded by a much larger circle containing the distance correction. This contact lens has varying power across both regions which allow the wearers to have clear vision at distance, intermediate as well as near.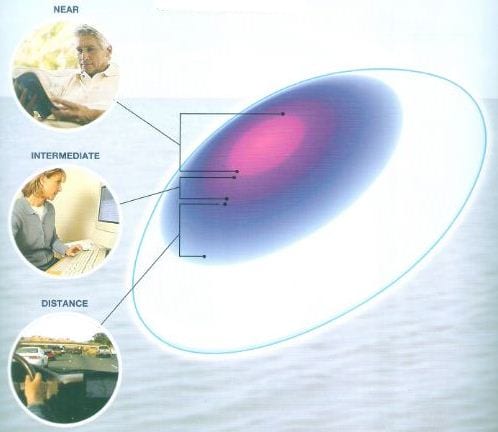 Monovision
A monovision contact lens fitting will be another good choice for presbyopes too. In monovision correction, the dominant eye is usually corrected for distance and the non-dominant eye is corrected for near. This method of presbyopic correction is flexible as it can be used with either spherical or toric contact lenses. Many patients have less difficulty in suppressing a slightly blurred image from one eye, thus this results in high success rate of presbyopic correction with monovision.
Preliminary Examination
Before the contact lens fitting, a pre-fitting examination should include:
1) A thorough case history
To understand customer's objectives for lens wear and expectations
2) Subjective refraction
To check the eye power and additional power for reading and thereby determine the contact lens power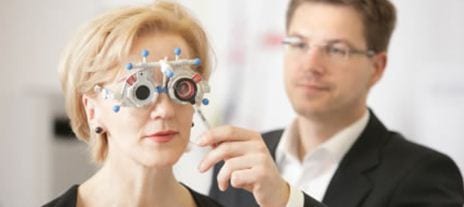 3) Eye dominance determination
4) Measurement of pupil diameter
5) Keratometry/ Topography by i-profiler
To measure the curvature of the customer's cornea and to calculate the base curve of the contact lenses that best suit the shape of the cornea so that it achieves the optimum fitting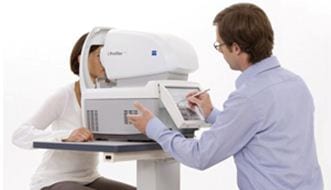 6) Slit lamp examination
Slit lamp examination is done before and after the lens insertion to provide the baseline findings and to assess the contact lens fitting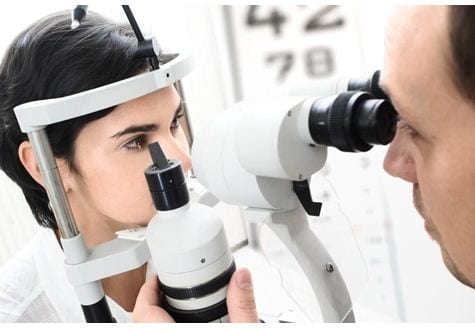 In summary, contact lenses offer a lot of benefits for all the presbyopes like convenience, being spectacles-free, having clear vision at both distance and near, experiencing wider field of view and being cosmetically acceptable. Thus, for those who have the interest to try or know more about multifocal contact lenses or monovision correction.To have more information, please feel free to consult with our best optometrists in KL. We have qualified optometrists to help you to fit the contact lenses and clear all of your doubts. We carry a variety of brands such as Bausch & Lomb Soflens Multifocal, Focus Air Optix Multifocal, Xtensa Multifocal and etc