Biofinity contact lens from Coopervision has been available since 2007 and provides a wide range of monthly replacement lenses to suit most patient's needs, at a price point that is affordable and manageable for a year's supply. In this article, we will explain about Biofinity Contact Lenses in details, including the pros and cons of wearing these lenses.
Biofinity contact lens are the perfect answer for office workers and anyone used to long days that suffer tired and dry eyes from digital screen use. The Biofinity family are made up of monthly disposable silicone hydrogel contact lenses. The range of these lenses are designed to offer plenty of oxygen for all day comfort to stand up to your busy schedule. These monthly contact lenses can be worn daily for up to a month or 29 nights of continuous wear, provided this is approved by your optician. Correct myopia (short-sightedness), hyperopia (long-sightedness), presbyopia and astigmatism with the Biofinity range. They also have an extended range for wearers who have more extreme prescriptions.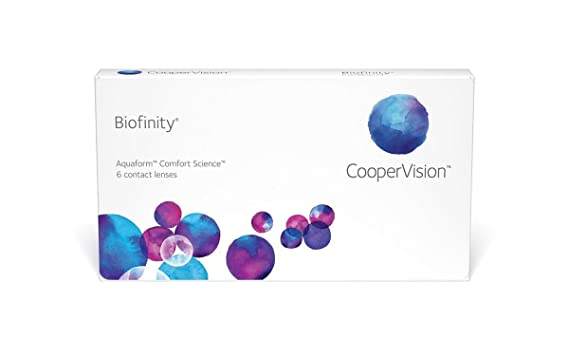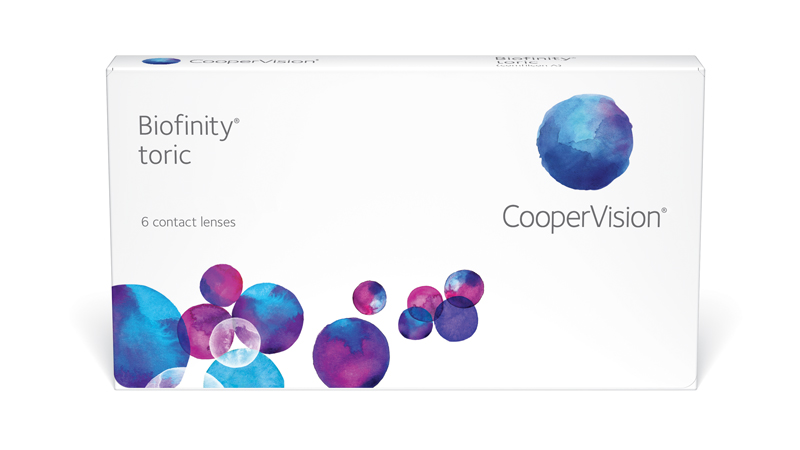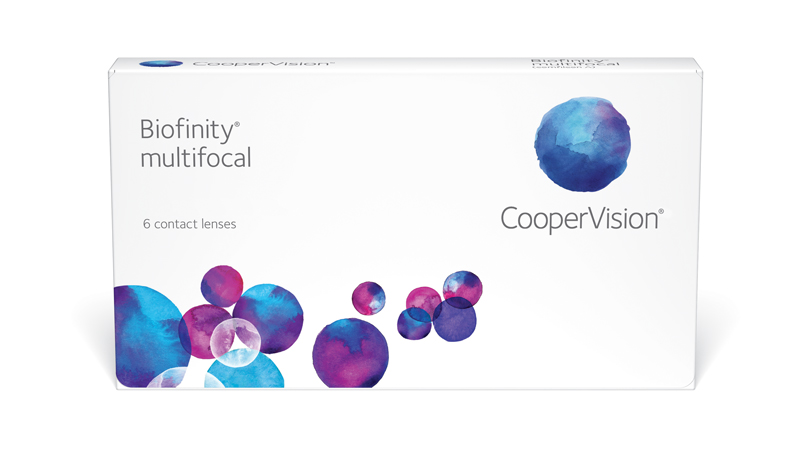 Key Features of Biofinity
Premium Material Technology
Biofinity contact lens is suitable for those who are looking for excellent health and comfort from a lens which it helps deliver more oxygen and moisture. In addition to being ideal for new wearers, Biofinity contact lenses are also an ideal upgrade for existing wearers who want better lens performance.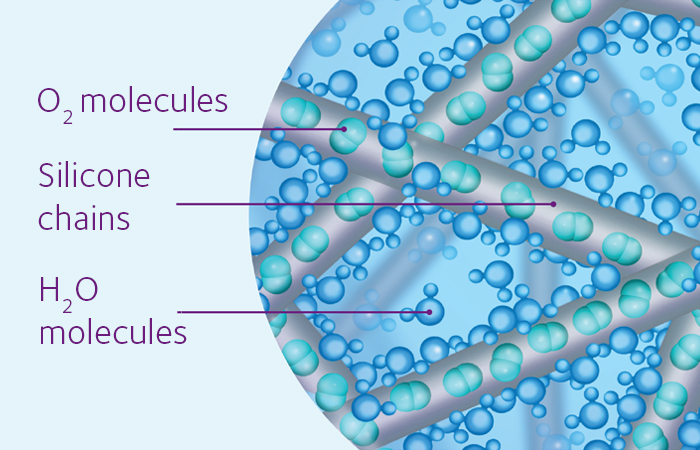 Patented Aquaform Comfort Science
Biofinity is different from other high oxygen lenses because it features our exclusive Aquaform Comfort Science. It help to create an optimized balance of high oxygen permeability, good water content and optimum modulus to provide increased breathability and moisture in a soft, flexible lens. Besides, this technology creates a naturally hydrophilic contact lens that retains water within the lens, minimizing dehydration. It also combines low modulus and high oxygen transmissibility for added comfort and breathability.

Aquaform also creates hydrogen bonds between the lens material and water, which is a fancy way of saying the lens pulls moisture into it, locking it inside. This results in better hydration which means improved comfort and fewer deposits on the lens surface. In short, the Aquaform design found in the Biofinity family allows more oxygen to reach the front of the eye and maintains more moisture inside of the lens, creating a healthier and naturally wettable surface that is comfortable enough to wear all day and last all month with fewer deposits. 
Experience Healthier Lens Wearing
Thanks to the exclusive Aquaform Comfort Science technology, Biofinity lenses allow plenty of oxygen to pass through to your eyes. And their natural wettability won't rinse off. You'll enjoy excellent vision with a soft, comfortable lens that's healthier for your eyes.
Are Biofinity contact lens right for you?
Pros
The advanced technology of these lenses helps to prevent lens dehydration and deposit formation to maintain all day comfort as well as aid in stability of fit to prevent fluctuation in vision.  
The lens works to treat a very common symptom of end of day eye fatigue from device use. 
The Biofinity line comes in a wide range of available powers including spherical, astigmatism, multifocal (with and without astigmatism), and extended range for higher powers not commonly available in other soft lens brands.
Cons
Only available in monthly modality, which requires excellent handling and proper cleaning and storage to maintain the lifespan of the lens.
Unavailable in patients who require daily contact lens wear due to work environment, allergies, dryness, or other ocular health concerns. 
Not available in color lenses.
Conclusion
The Biofinity family of lenses offers an extremely wide range of options for patients seeking comfortable, healthy monthly lenses. With the inclusion of extended range and multifocal toric, these lenses are able to cater to a demographic of patients who may not be candidates for other soft lens brands.
For patients who use devices daily, the Energys design is a great option for helping to prevent end of the day eye fatigue from overused accommodation. Additionally, the price point and rebates help to make these lenses an affordable option that is within reach for many contact wearers. 
Where to buy?
If you're interested in trying one of the Biofinity lenses, talk with your eye optometrist to learn more about Biofinity contact lens that suit to you eye condition. Let's book your appointment with us at Malaya Optical Optometrist or buy online at shop.malayaoptical.com to try them out for yourself!