Top 7 eye clinics in Kuala Lumpur
If there's one aspect of your life that should not, ideally, be an area of cost-cutting is your health. When it comes to your physical and mental well-being, it is of prime importance that you choose only the best of care. This becomes especially important when you are looking for treatment options for your precious eyes. As easy as it is to say that you should choose the best, in a market filled with multiple options to choose from it becomes rather difficult. Now lets find out together for Best Optometrists Near Me in KL, KLCC (Kuala Lumpur), Malaysia.
Consistent with the rest of the world, Kuala Lumpur, Malaysia, also has a plethora of options to offer when it comes to eye doctors, which is why it can sometimes become difficult to select the best eye clinic for consultation. But, fret not, for we are here to make things easier for you. In case you need to find the best eye clinics in KL, you do not need to look any further. We have combed through to find you the top seven eye clinics in KL as the Best Optometrists Near Me in KL, KLCC (Kuala Lumpur), Malaysia!
Malaya Optical Optometrist
For a long time, Malaya Optical has been one of the best optometrists in KL and has been the go-to optometry store in Kuala Lumpur since 1957. It is one of the best and most reliable places to go when you want to get an eye checkup done. The practising optometrists working here provide top-notch vision care using cutting-edge technology. Malaya Optical ensures that every one of their optometrists is knowledgeable about the most recent developments in lens technology and the store uses the latest equipment for diagnosis. Issues they cater to can include vision care services such as for myopia, vision screening, correction of squint and lazy eyes, binocular eye examination, orthokeratology, and progressive/multifocal fitting.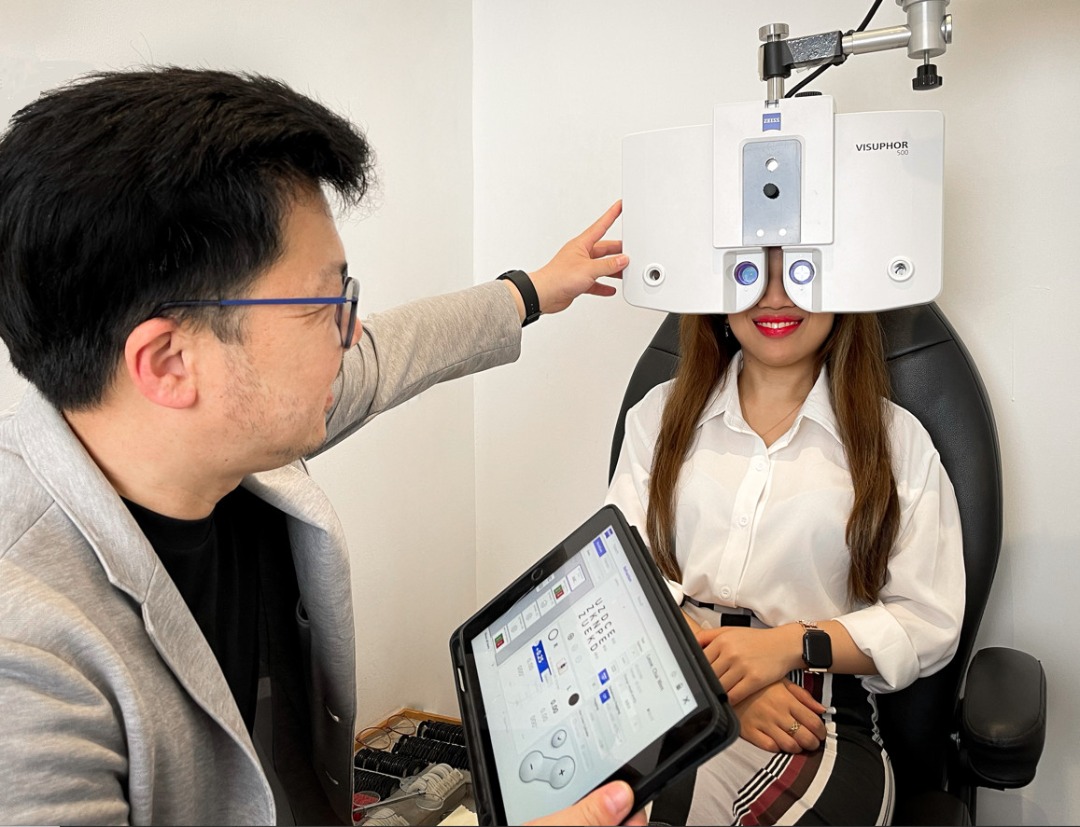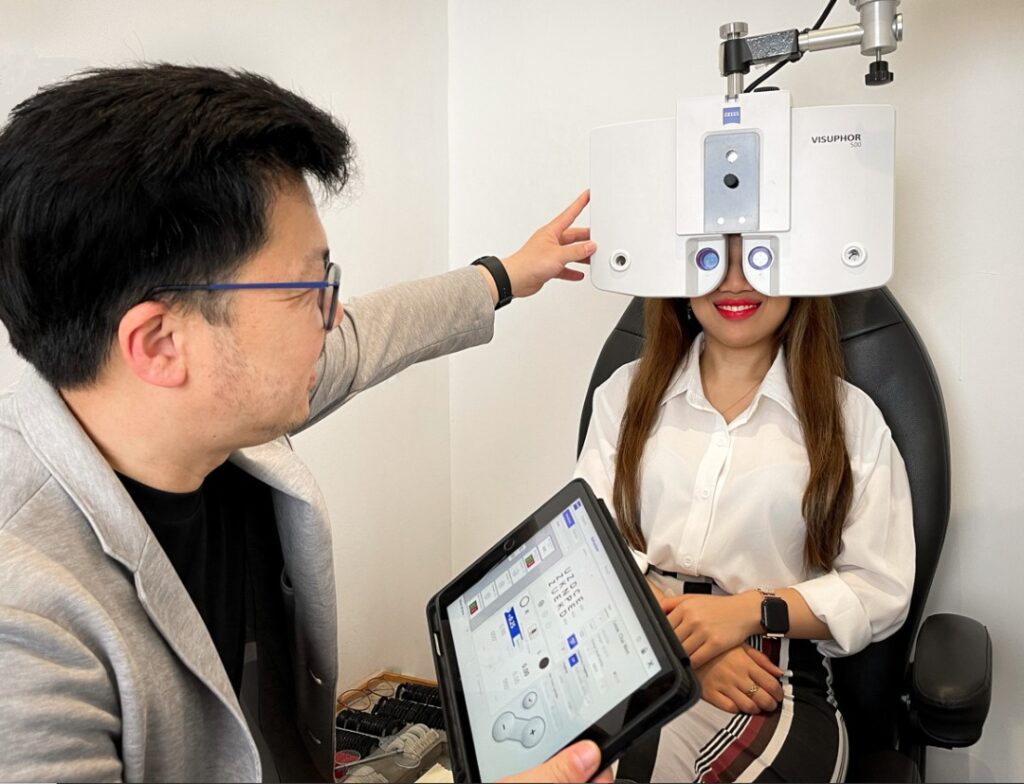 Malaya Optical does not restrict the services to just eye examination and vision care, but also provides the right eyewear for your lifestyle. After your eye examination, you can pick a frame of your choice from their extensive catalogue which offers a lot of options, from popular brands like Armani, Ray-Ban, Oakley to high-end designer brands including Gucci, Mykita, Garrett Leight, RYAN ADDA, Moscot and etc. The friendly staff at Malaya Optical also help with eyewear styling, i.e., finding the right pair of glasses that suits your face. And they have Contact Lens Fitting Management services as well. One of the first Carl Zeiss Relaxed Vision Centre, RVT, Malaya Optical is also one of the first Optometrist centres in Malaysia that uses the Zeiss iProfiler.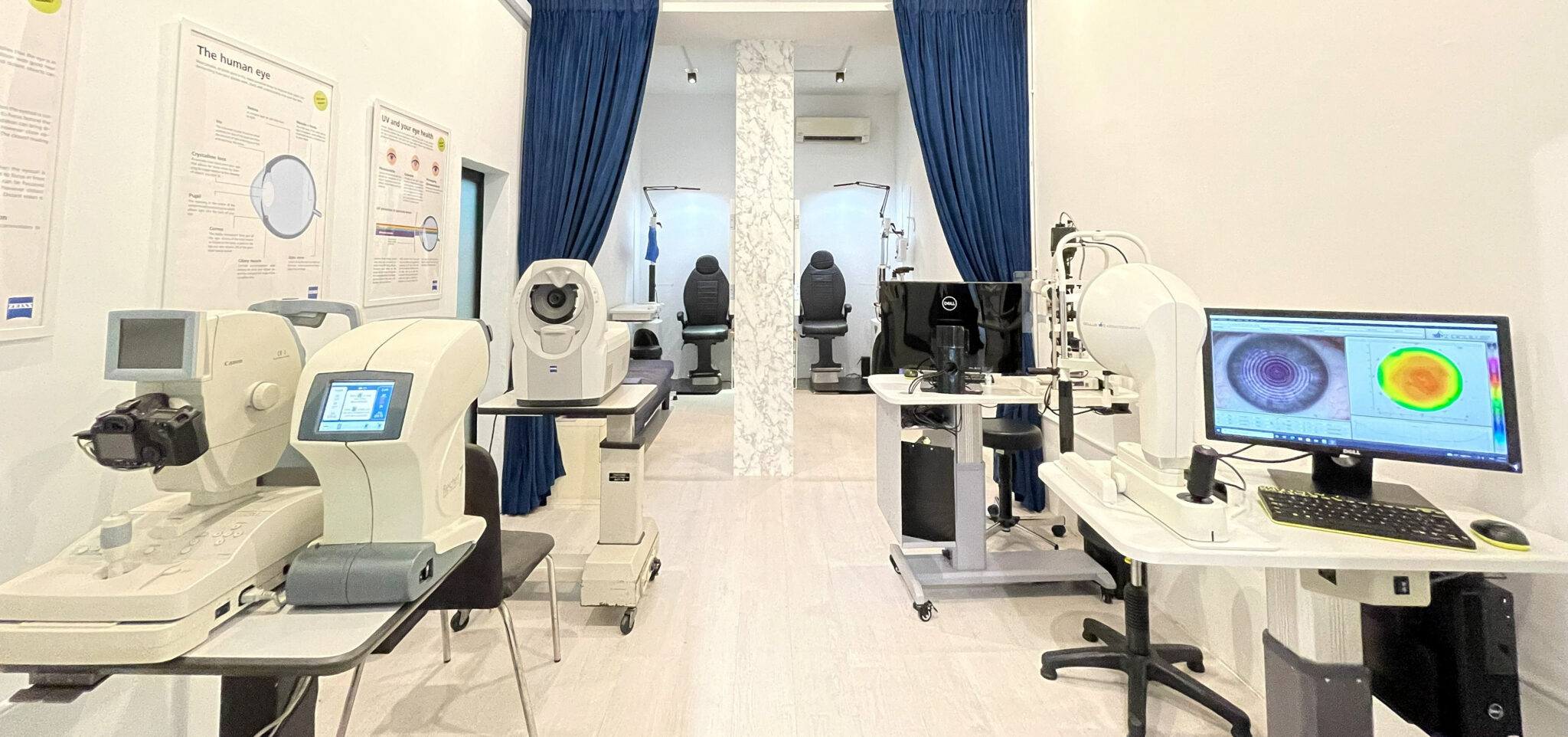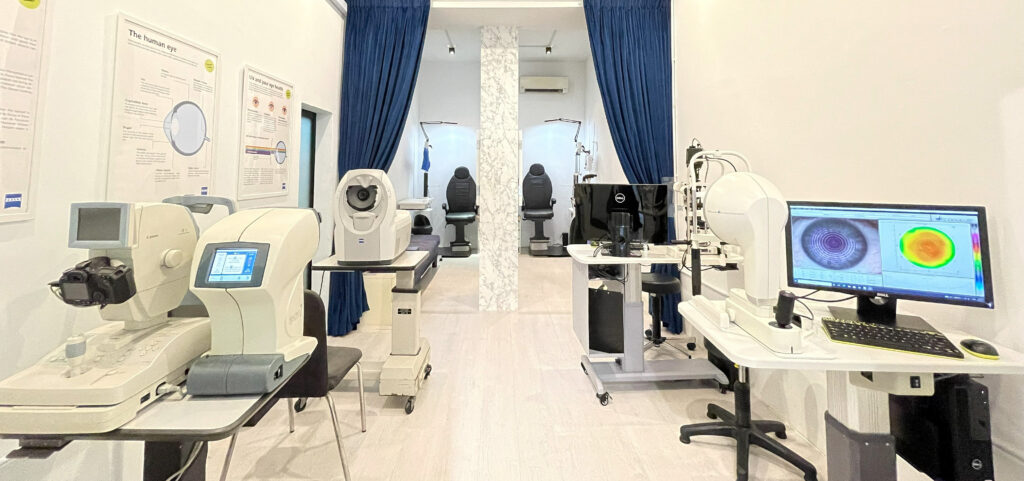 With multiple respectable awards in the kitty such as 2010 Brand Laureate winner for the Best Vision Solution Centre and Johnson & Johnson Top Fitter Award, you can easily consider Malaya Optical one of the best in KL, especially for the specialised care that is offered to all patients, young or old. With a professional team of experts in service, pleasant customer service, and above 65 years in vision care, Malaya Optical is your best choice when looking for an optometrist in KL.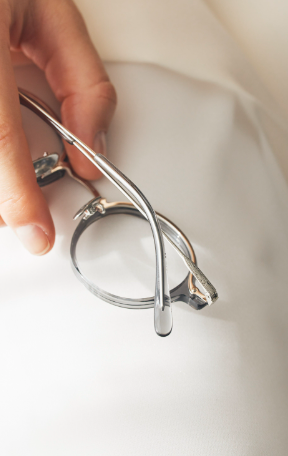 Garrett Leight
Center Sun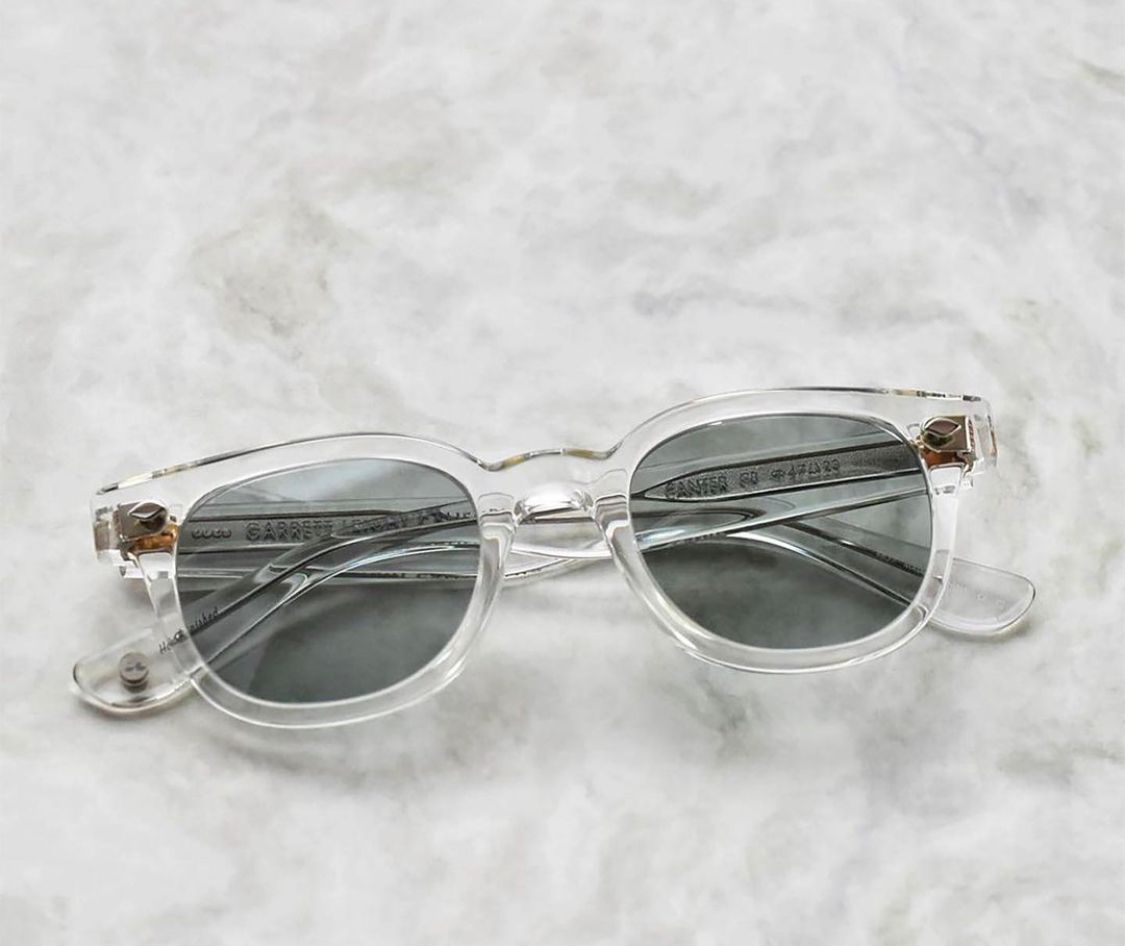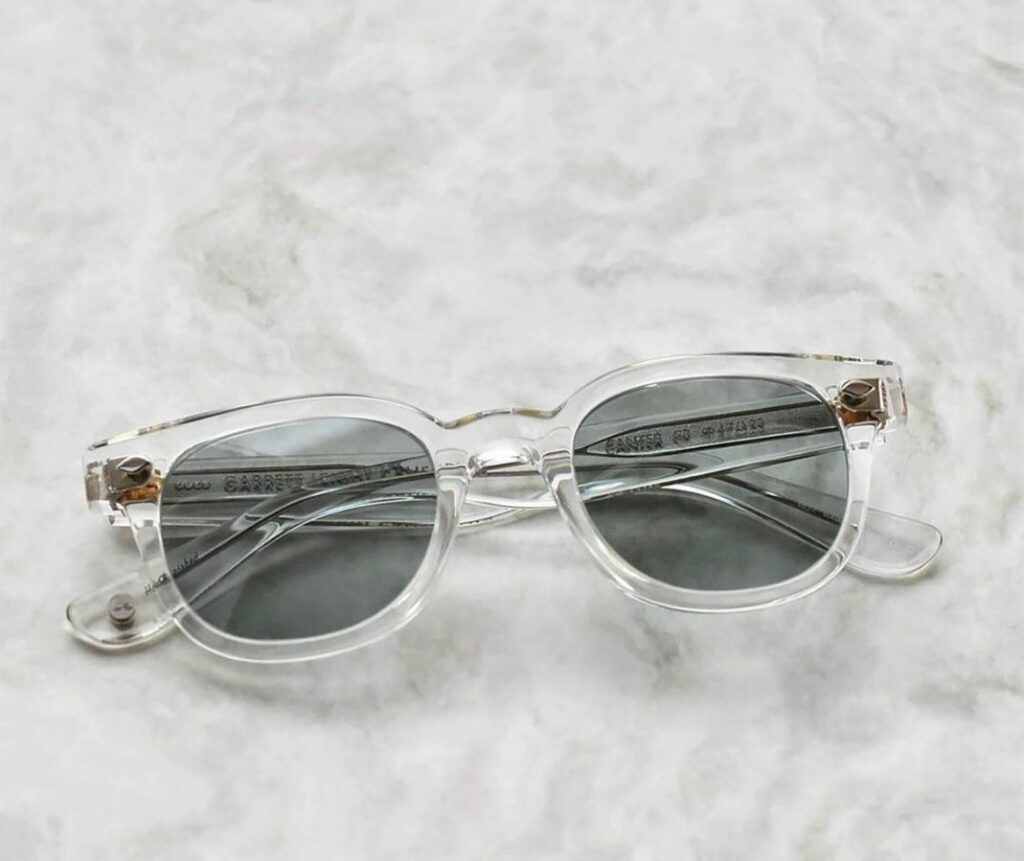 The store is open all days of the week, from 10:30 a.m. to 8 p.m Monday to Friday, and from 10:30 a.m. to 5 p.m. and 7 p.m. on Saturday and Sunday respectively.
Subang Eye Specialist Centre
This eye clinic was recently established and offers a plethora of services related to vision care. The infrastructure is modern and has the latest equipment to provide the best possible treatment to the patients. It offers treatments starting from conditions such as myopia (which is more common) to more serious eye conditions such as glaucoma or eyesight deterioration from diabetes. It also provides anterior segment imaging, automated perimetry, and digital retinal photography. Some popular treatments are – dry and wet eye treatments, low vision exams, cataract treatment, etc.
When it comes to laser surgery eye treatments Subang Eye Specialist Centre offers several types of options such as laser cataract surgery with mono-focal, or multifocal lens implants. The treatment options are also very economical. Choose the option that suits your budget. The quality of each of their products is top-notch, so you do not need to worry about that. Another advantage of this eyecare centre is its very short wait time. Just make an appointment and you will be set.
Established in 1985, Sun Time Vision Optical is famous for providing top-notch eye treatment for all patients.
They have special services for all – children, adults, and also for individuals or kids with special needs. On their website, the services they provide are categorised precisely based on the patient's age, making it easy for patients to look for and book an appointment for a particular service. For instance, Sun Time Vision Optical provides lazy eye treatment for kids and also other various examinations such as neurodevelopmental vision examination. For children with conditions such as autism and dyslexia, learning difficulties related to poor vision are managed with the help of a neurodevelopmental and behavioural optometrist.
Their services include, but are not limited to, Comprehensive Eye Examination, Colour Vision Testing & Solutions, Glaucoma Examination, Contact Lens Fitting and Aftercare, Low Vision Aids Service, Optometric Vision Therapy, Visual Field Testing, and Paediatric Eye Examination.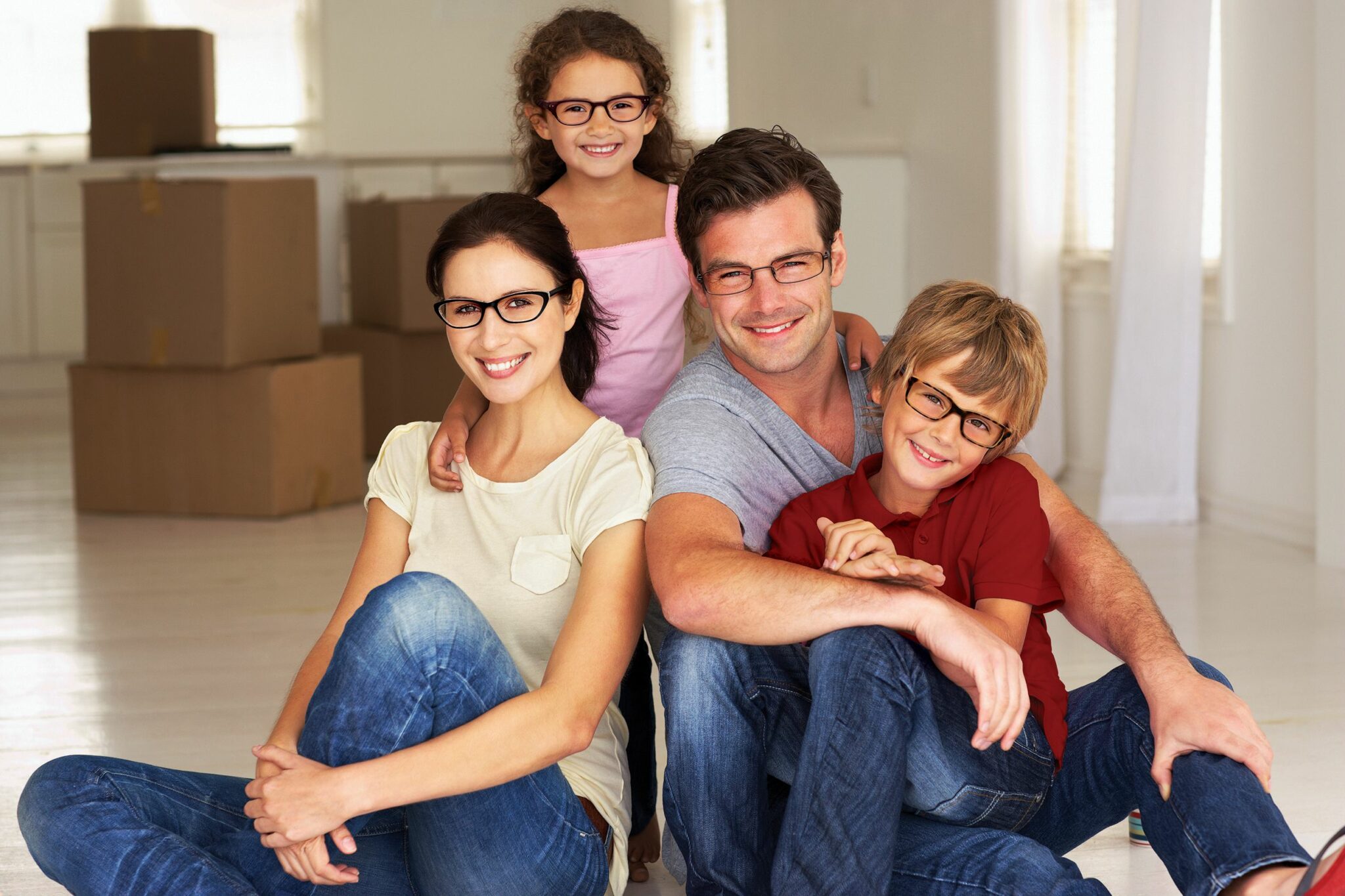 Pusat Pakar Mata EYECARE Specialist Eye Centre
The services offered by Pusat Pakar Mata EYECARE Specialist Eye Centre include but are not limited, to screening for vision conditions, cataract surgery, refractive evaluation, ICL (Implantable Collamer Lens), uveitis treatment, and macular degeneration treatment. They offer all standard examinations and affordable treatments for vision problems and eye disorders. Except on Tuesdays and Sundays, their general eye screening services are available daily from 9 am to 12 noon for just RM 75. However, before heading over, make sure to schedule an appointment with them.
Patients who visit EYECARE mostly love how clearly the eye doctors explain the problem with their eyes and the necessary aftercare. If you're looking for family eye doctors, they come highly recommended because the majority of the reviews are from parents who brought their kids in.
While you wait for your turn, your child can have fun checking their eyes with 3D stereograms in the waiting areas.
Glen Specialist Eye Centre
This treatment facility located within the renowned Gleneagles Hospital, Malaysia, caters to various eye conditions such as myopia, cataract, presbyopia, lazy eye, age-related macular degeneration, and strabismus.
They have a group of experienced eye doctors on board who are professional, experienced, and knowledgeable in their respective fields. The best things about Glen Specialist Eye Centre are how well the doctors explain every small detail to the patients, the high-end equipment used for vision care, and the ease of getting an appointment.
If you are looking for specialised vision care services, Glen Specialist Eye Centre boasts of qualified eye surgeons who are competent and experienced in offering various treatments related to different eye conditions. They are very understanding when clients have questions and take the time to thoroughly explain everything for their knowledge and comprehension.


Fantastic medical professionals, including eye doctors, are the USP of Pantai Hospital Cheras. You can reserve eHealth Chat and eHealth Video Consultations from Pantai Hospital through the website. You are welcome to ask questions or discuss your general health at these free, ten-minute health seminars.
They offer a list of services, relating to vision care which includes treatments for paediatric eye conditions, glaucoma, cataract surgery, corneal illness, LASIK, retinal disorders, and eyelid surgery.
With their e-consultation facility, you have the option of choosing online appointments and having 30-minute video or voice call consultations with the doctor of your choice. If your doctor gives you a prescription for any drug, you can either have it delivered to your house or pick it up from the hospital.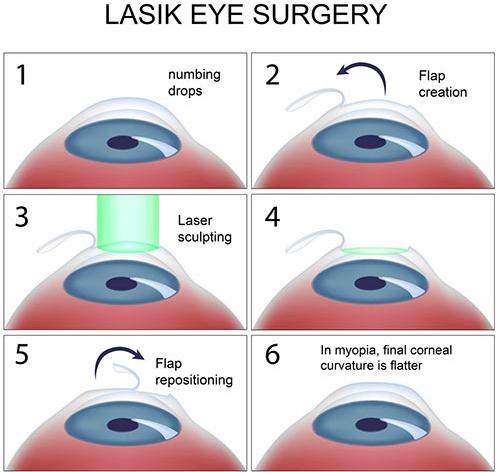 International Specialist Eye Centre (ISEC) Malaysia
Like all the top eye specialists in Kuala Lumpur, ISEC has some of the best medical equipment and eye doctors at their disposal. Apart from regular vision problem treatments, they also provide services that are more intricate and critical. For instance, they cater to medical retinal diseases such as Fluorescein Angiography, Optical Coherence Tomography, Electrophysiology, and AntiVEGF Therapy.
They also have services for newborn children – Visual Screening, Paediatric Cataract Surgery, Retinopathy of Prematurity Management, Squint Surgery, Childhood Tumour Management, and Myopia (near-sighted) Control Clinic.
ISEC also has high-grade infrastructural facilities for their patients such as fifteen consultation rooms, five laser suites, four operating theatres, VIP rooms, and full anaesthetic services. Even if you are not residing in or around Kuala Lumpur, you can still avail yourself of the facilities of ISEC. They have branches spread all over Malaysia including Penang, Sibu, Melaka, Johor, and more.
Conclusion:
Now you have a comprehensive list of the best eye clinics in KL with all the information you would need if ever the need arises! Here we make an easy option for you to choose the Best Optometrists Near Me in KL, KLCC (Kuala Lumpur), Malaysia.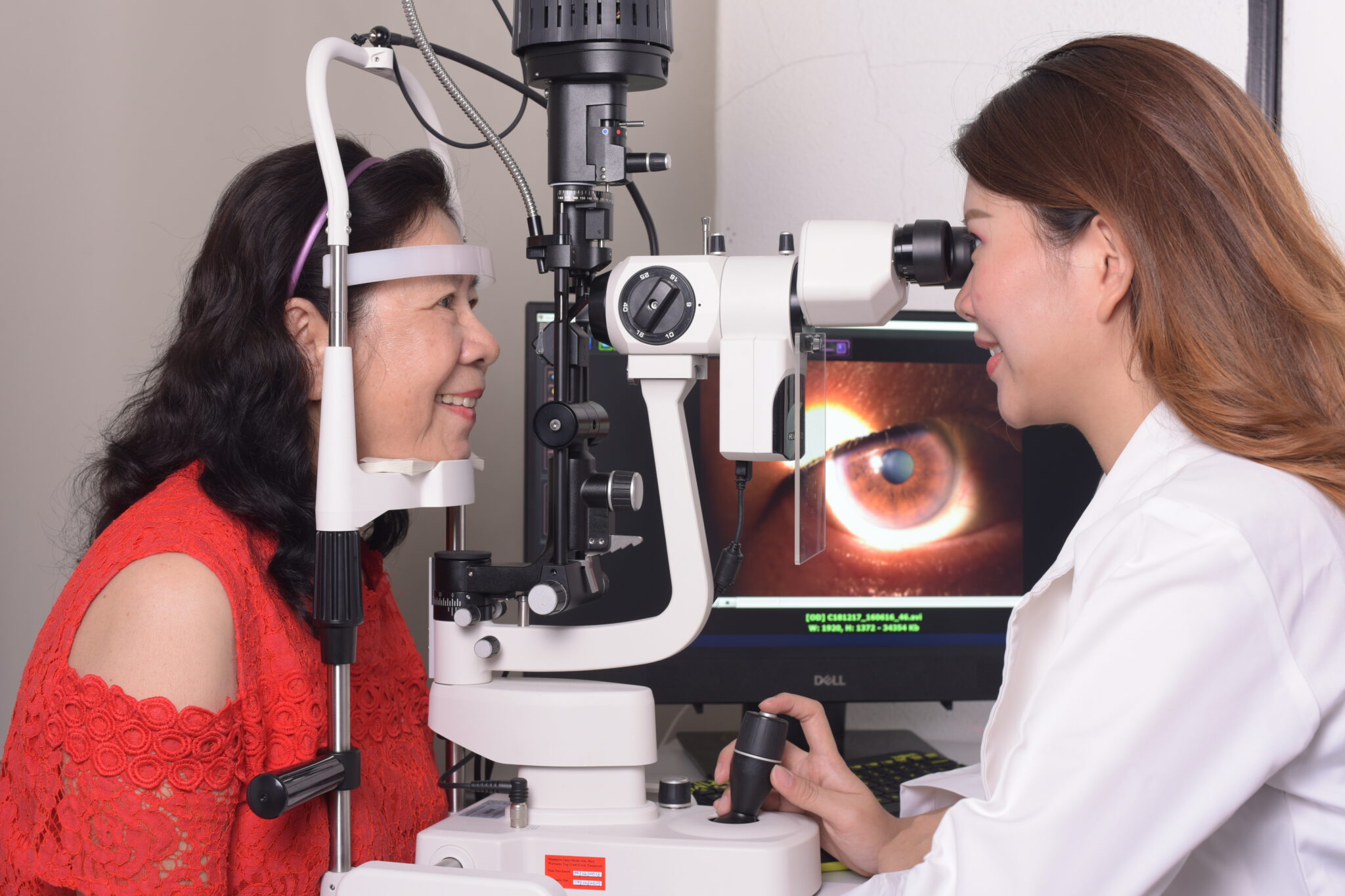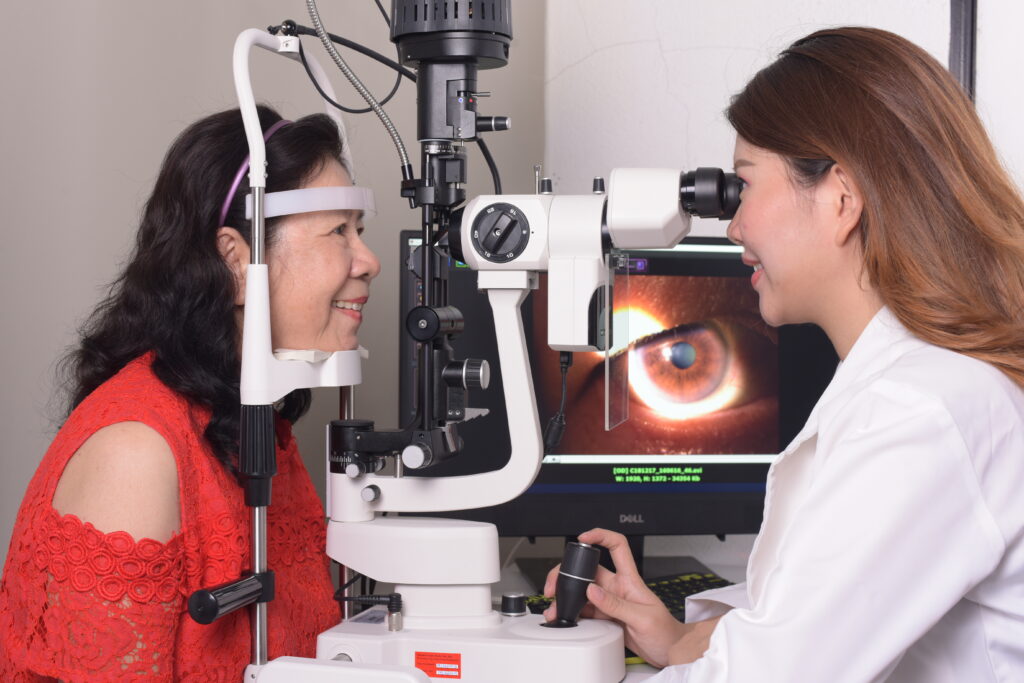 And if you are particularly looking for the best optometrist in KL areas like Bangsar, Desa Sri Hartamas, Damansara Uptown, Mont Kiara, and Desa Park City, head over to the Malaya Optical store to avail of top-notch vision care services. As already mentioned, Malaya Optical is one of the best optometrist clinics in KL, and now you can book an appointment with them to get your eyes tested today!