1. Before contact lens removal, it is highly recommended to thoroughly wash your hands with soap and water . This is to reduce the chance of an eye infection. The ophthalmology group recommends not to use any soaps that contains extra oils or fragrances, as soap can stick to the surface of a lens.
2.Flip over your storage case and shake out any leftover contact-lens solution, then air dry it or dry the case with a fresh, clean cloth.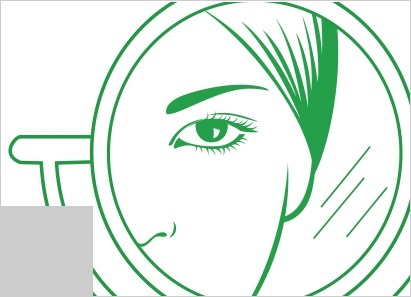 3. During contact lens removal, stand in front a mirror.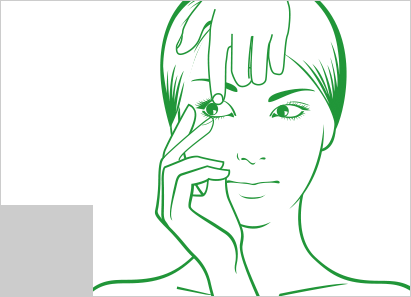 4. Look upward. Using non-dominant hand, raise your upper eyelid away from your eye with your index finger.With the dominant hand, pull lower eyelid down with middle finger.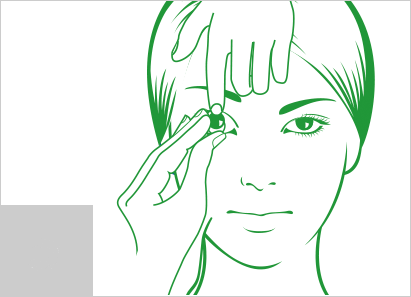 5. To remove contact lens gently pinch the lens with the pads of your index finger and thumb. Try not squeeze the lens too hard so that it does not fold.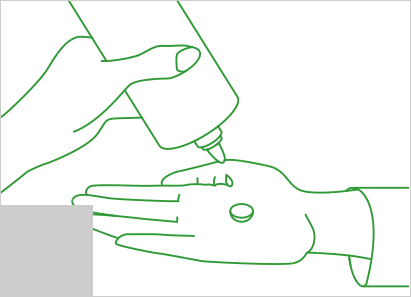 6. After removed the lens, place the lens in the palm of another hand and squeeze fresh multipurpose lens solution onto the surface of the lens. If using contact lenses that are intended to be worn for multiple days before replacement, make sure to put them in a case that has "L" for left and "R" for right clearly marked, so that wont mix up. Remember to always follow the instructions that came with your cleaning and disinfecting solution.
How long does contact lens last?
Disposable contact lenses generally last between one day to one month, while hard lenses such as RGP and PMMA can last up to one year or longer.
Why is it sometimes it is so hard to remove contact lens?
This can happen if wearing the contact lens for long hour or due to dryness of the eye. To remove it, try to apply some solution on the fingers and then touch the surface of the contact lenses for easy removal.
What will happen if cry while wearing the contact lens?
It is safe to cry while wearing the contacts. However,the lens may not adhere to the eyes very well due to tears. Do remember not to rub the eyes while crying because rubbing might damage the lens or cause the contacts to drop out.
Can contact lens get lost in eye?
No. It is impossible that the lens will get trapped behind the eye or completely lost in the eye.
What happens if never take out contact lens?
When contact lens is not removed, the eye can develop something called "Corneal neovascularization" that occurs because of the lack of oxygen to the eye. The blood vessels in the eye will grow a lot that the optometrist will advise to stop wearing any contact lens.