ZEISS Duravision Antivirus Platinum UV lenses
Corona Virus is now the fear of the public. We are facing health anxiety and risk almost every second for the past year and it is still happening now. Everyone is trying to use any necessary protection or follow safety guidelines given to keep ourselves and our loved ones safe.
Face protection, such as goggles, face shields, together with a mask or respirator that covers the nose and mouth can protect our eyes and mucous membranes from the virus. Virus is spread by respiratory droplets through airborne particles or by rubbing one's face or eyes with virus-contaminated hands. Do you know there is even better protection now which is ZEISS Duravision Antivirus Platinum UV lenses. This premium anti virus coating kills up to 99.9% of viruses and bacteria.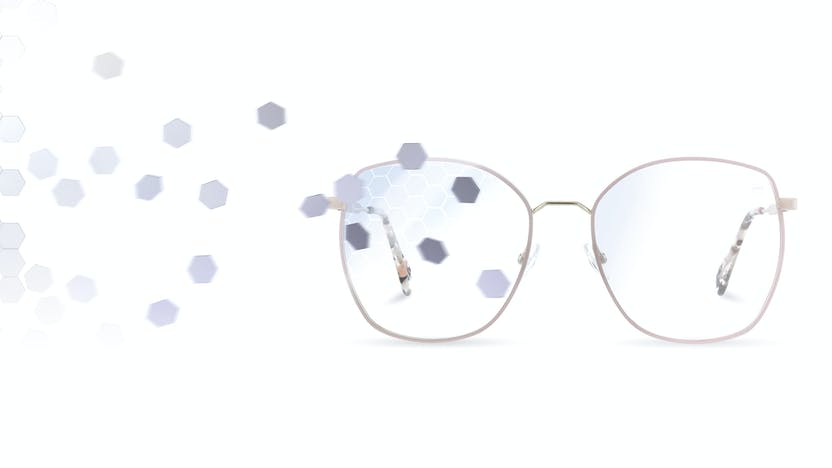 This pandemic has affected everyone living lifestyle and the number of people infected with this virus has increased day by day. We as eye care practitioners, known for optical excellence have devised a solution to resolve this growing issue. In cooperate with that ZEISS has launched a new lens called ZEISS AntiVirus lenses. Does it sound new to you? Yes, it is something interesting yet very useful to the current situation.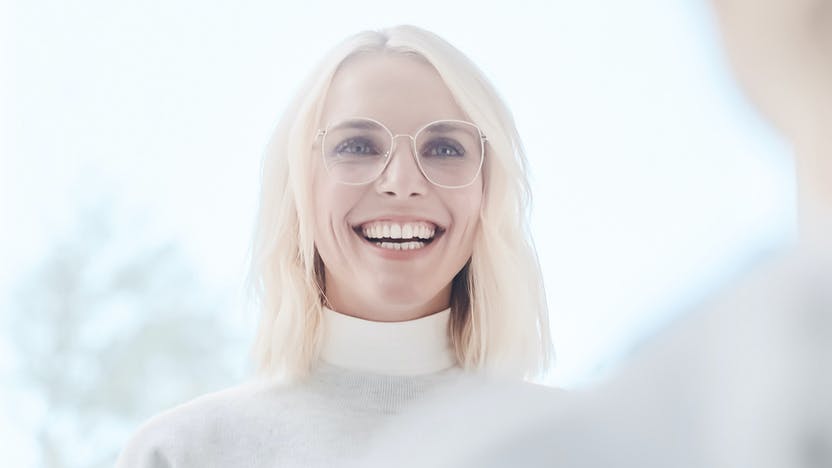 Spectacle lenses are "high-touch" surfaces that can host bacteria and viruses. It is easily polluted by direct contact and the distribution of droplets. ZEISS DuraVision AntiVirus Platinum UV aggressively combats and destroys 99.9% of potentially harmful viruses and bacteria on the lens' surface, assisting in the improvement of overall spectacle lens hygiene. Besides serving good protection against virus and bacteria, thess lenses do also provide a great safeguard under the UV sunlight up to 400nm
The technology used in this new lens is the composition of silver as an antimicrobial agent. Silver's medicinal qualities have been known for decades. It is now widely recognized in science and medicine as an antimicrobial (antiviral and antibacterial) agent with a long half-life. Thus, with developed technology and added features, the premium anti-reflective and durable coatings serve the purpose to kill or inactivate the viruses and bacteria that land on the front surface of ZEISS Lenses.
The actual technology behind ZEISS DuraVision AntiVirus Platinum UV begins from:
Silver is coated on the surface of the lens at high temperatures using a special vacuum coating technique.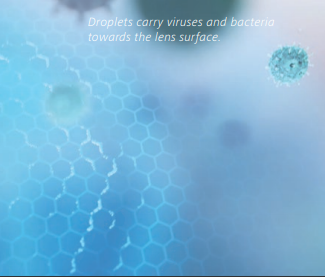 2. The coating structure of ZEISS DuraVision AntiVirus Platinum UV contains embedded antimicrobial silver.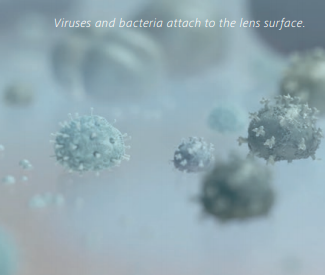 3. Silver (Ag+ ) ions are released by the silver in the coating. On the lens surface, these silver (Ag+ ) ions have been shown to have antiviral and antibacterial properties.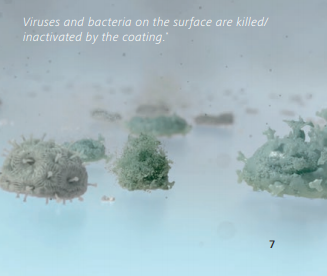 Some viruses remain viable on surfaces for anything from several hours to several days, while others can even remain infective for 2 months or longer. This virus or bacteria survive longer on materials like plastics and as "high-touch" surfaces, spectacle lenses can also carry viruses and bacteria. With the help of anti-virus coating, we can now feel safe while using eyewear but we also have to obey the other guidelines given by the health department from time to time. External laboratories and institutes have checked and demonstrated compliance with developed ISO Requirements for antiviral and antibacterial research for these new lenses and it is safe to use for all ages.
By just purchasing one ZEISS AntiVirus Lenses, now you can benefit from almost all the standard needs for a spectacle user. These lenses have the most premium lens coating which is designed to feature low reflectance and the less visible blue residual lights. It is also optimized for high scratch resistance and is easy to clean. What are you waiting for, get your spectacles and eyes protected now with the new ZEISS AntiVirus Lens.