Nikon lens coatings that are available are SeeCoat Blue and SeeCoat Plus UV.
Today's eyeglass lenses are almost all made from an organic material called plastic resins which are lightweight and relatively impact resistant. Plastic Resins is different from ordinary plastic material due to their optical and mechanical properties.
Plastic Resin have a high purity and have the capacity to be polished with accuracy, resulting in greater transparency. They also include fine chemical components that yield high refraction indexes. This results in thinner lenses with protective properties such as UV cut.
However , if ever the lens can be scratch easier and it will cause reflection for wearers. In Nikon, to treat the lens, numerous coatings is applied on the surface of the lens. Up to 15 layers on each side is treated in order to maximise the performance. The base of the lens treatment is the varnishing hard coat layer. It protects your lenses from scratches.
SeeCoat Blue Premium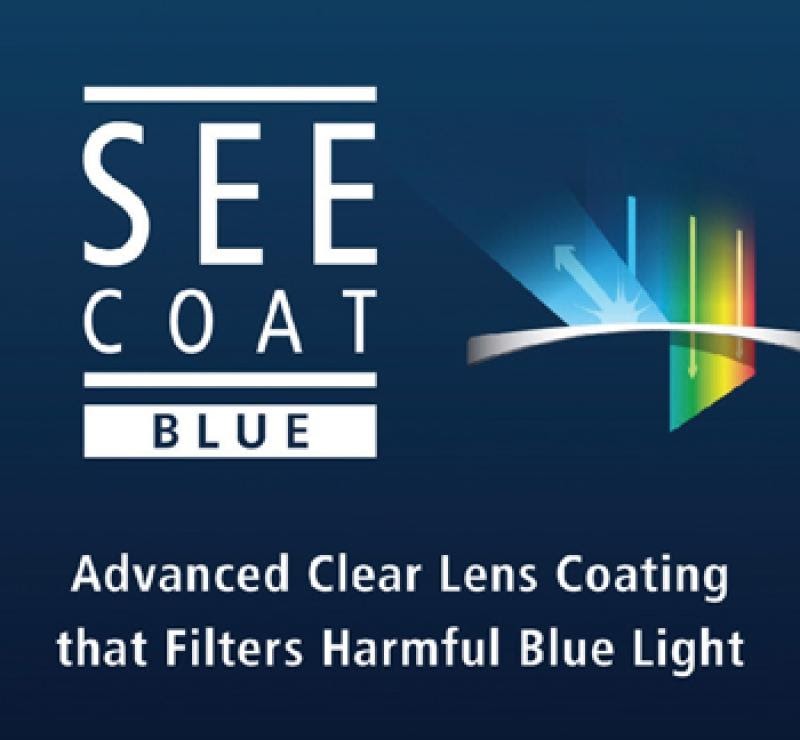 Benefits
Reduces harmful Blue light
Reduces eye strain
Improved aesthetics
Enhances colour contrast on electronic devices
Comfortable vision
With Nikon See Coat Blue lens coating, it enhanced solution for blue light and anti-reflection capabilities to alleviate eyestrain and improve contrast
SeeCoat Plus UV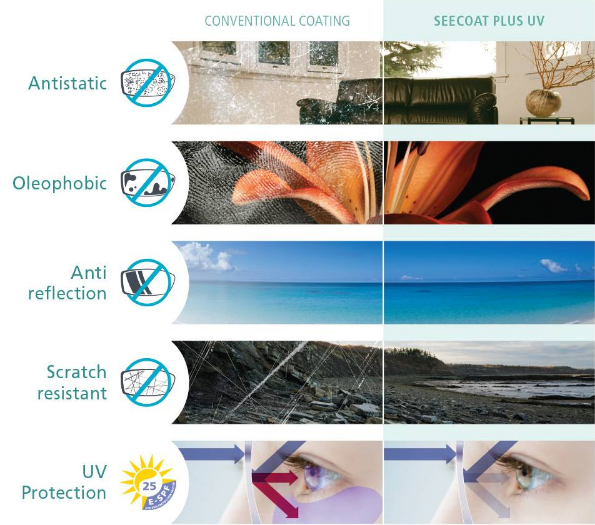 2 times more scratch resistant and longer durability lenses than normal lenses, which is great for people who wants ultimate lens protection
Benefits
Easy to clean and smudge resistant
Scratch and dust resistant
UV protection
SeeCoat Sun UV
Most UV protection approved lenses safeguard against UV rays. This coating cuts the ultraviolet light from both sides of the lens.
Benefits
UV protection from Both sides
E-SPF 25 ( Eye – Sun Protection Factor )
Scratch Resistant
Easy to clean
Anti- Glare
Front and Back UV Protection
All Nikon sun lenses coated with SeeSun UV come equipped with E-SPF 25. Much like SPF for sunscreen, the E-SPF (Eye-Sun Protection Factor) value indicates the degree of protection a lens offers by absorbing UV rays from the front-side and preventing UV reflections on or around the eyes from the back-side.