Nobody need to be introduce with the 100 Years MOSCOT. MOSCOT is a global lifestyle brand driven by the Company' nearly 100 years of eyewear expertise.
Jangan lupa dapatkan collection MOSCOT di Malaya Optical Subang Jaya outlet. Apa tunggu lagi!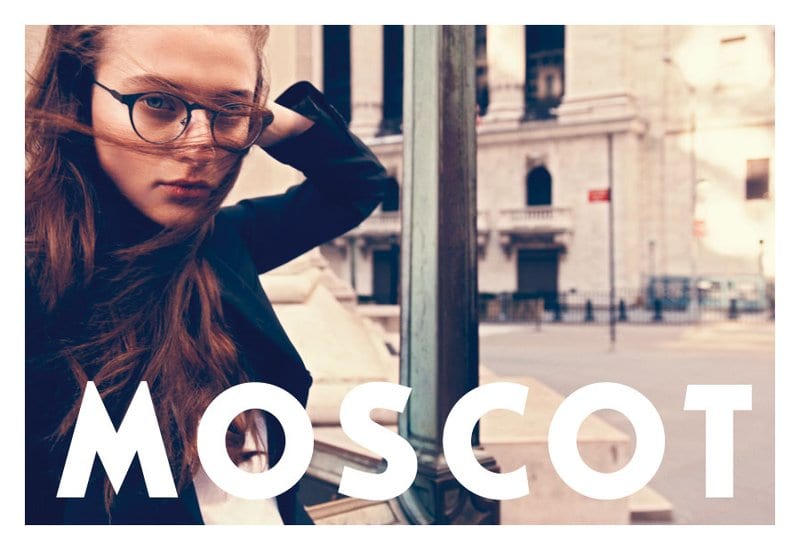 Terdapat pelbagai jenis eyewear collection yang telah dikeluarkan oleh MOSCOT Malaysia antaranya ialah Original, Spirit, Sun, Retired dan Clip-on. Semua MOSCOT eyewear adalah handmade yang menggunakan material yang berkualiti tinggi dan real hardware. Setiap MOSCOT Petaling Jaya eyewear akan dikawal rapi oleh MOSCOT lab dan dijual di New City shops sebelum dipasarkan ke seluruh dunia. Mari kita lihat collection dari MOSCOT.
MOSCOT Arthur
MOSCOT Arthur Brass/Gold Mirror
MOSCOT Frankie
MOSCOT Frankie Brass/Gold Mirror
MOSCOT Lemtoch Clip
MOSCOT Lemtosh Clip Package Silver Yellow Black/VMG15P Yellow
MOSCOT Cliptoch
MOSCOT Cliptosh Gold G15
MOSCOT Cliptoch Matte Black G15
MOSCOT Clipzen
MOSCOT Clipzen Gold G15
MOSCOT Clipzen Matte Black G15
MOSCOT Clipzen Gold G15
MOSCOT Alex
MOSCOT Alex Blue Ink
MOSCOT Alex Brown Moss
MOSCOT Alex Green Moss
MOSCOT Arthur
MOSCOT Arthur Blonde
MOSCOT Arthur Cobblestone
MOSCOT Arthur Grey Ice
MOSCOT Arthur Mist Tortoise
MOSCOT Arthur Tortoise Black
MOSCOT Avram
MOSCOT Avram Black
MOSCOT Avram Dark Black
MOSCOT Baba
MOSCOT Baba X-Baba Grey Fade
MOSCOT Baba X-Baba Olive Tortoise
MOSCOT Balebus
MOSCOT Balebus Black
MOSCOT Balebus Olive Bark
MOSCOT Baalebus Tobacco
MOSCOT Bella
MOSCOT Bella X-Bella Black Silver
MOSCOT Brandon
MOSCOT Brandon Cobblestone
MOSCOT Brandon Grey Ice
MOSCOT Brandon Matte Black
MOSCOT Brandon Tortoise Black
MOSCOT Bree
MOSCOT Bree Matte Black Gunmetal
MOSCOT Bree Tortoise Antique Gold
MOSCOT Cami
MOSCOT Cami Blue Ink
MOSCOT Cami Brown Ale
MOSCOT Cami Green Moss
MOSCOT Courtney
MOSCOT Courtney Blue Ink
MOSCOT Courtney Brown Ale
MOSCOT Courtney Green Moss
MOSCOT Dov
MOSCOT Dov Gold
MOSCOT Dov Silver
MOSCOT Eisen
MOSCOT Eisen Black Gunmetal
MOSCOT Eisen Tortoise Gold
MOSCOT Emis
MOSCOT Emis Black
MOSCOT Emis Blue Smoke
MOSCOT Emis Tortoise
MOSCOT Ezra
MOSCOT Ezra Black
MOSCOT Ezra Dark Havana
MOSCOT Ezra Honey Blonde
MOSCOT Frankie
MOSCOT Frankie Blonde
MOSCOT Frankie Grey Ice
MOSCOT Frankie Matte Black
MOSCOT Frankie Mist Tortoise
MOSCOT Frankie Olive Tortoise
MOSCOT Frankie Tortoise Black
MOSCOT Gelt
MOSCOT Gelt Black
MOSCOT Gelt Dark Havana
MOSCOT Gelt Honey Blonde
MOSCOT Glick
MOSCOT Glick Flesh Tortoise
MOSCOT Glick Grey
MOSCOT Glick Tobacco
MOSCOT Hyman
MOSCOT Hyman Black
MOSCOT Hyman Tortoise
MOSCOT Jacob
MOSCOT Jacob Gold
MOSCOT Jacob Gunmetal
MOSCOT Joel
MOSCOT Joel Tortoise Black,Copper
MOSCOT Joel Grey Ice Silver
MOSCOT Julie
MOSCOT Julie Grey Ice
MOSCOT Julie Tortoise Black
MOSCOT Julie Mist Tortoise
MOSCOT Lemtosh
MOSCOT Lemtosh Smart Black Yellow
MOSCOT Lemtosh T Charcoal Wine
MOSCOT Lemtosh T Navy Beige
MOSCOT Lemtosh T Tortoise Pine
MOSCOT Lemtosh Wood Matte Black
MOSCOT Lemtosh Black
MOSCOT Lemtosh Black Crystal
MOSCOT Lemtosh Blonde
MOSCOT Lemtosh Brown
MOSCOT Lemtosh Flesh
MOSCOT Lemtosh Matte Black
MOSCOT Lemtosh Sage
MOSCOT Lemtosh Tortoise
MOSCOT Mensch
MOSCOT Mensch Burnt Tortoise
MOSCOT Mensch Black
MOSCOT Milko
MOSCOT Milko X-Milko Cobblestone
MOSCOT Milko X-Milko Tortoise Black
MOSCOT Milko X-Milko Grey Ice
MOSCOT Miltzen
MOSCOT Miltzen T Charcoal Wine
MOSCOT Miltzen T Navy Beige
MOSCOT Miltzen T Tortoise Pine
MOSCOT Miltzen Black
MOSCOT Miltzen Blonde
MOSCOT Miltzen Crystal
MOSCOT Miltzen Emerald
MOSCOT Miltzen Flesh
MOSCOT Miltzen Ruby
MOSCOT Miltzen Sapphire
MOSCOT Miltzen Tortoise
MOSCOT Morris
MOSCOT Morris Blue Smoke
MOSCOT Morris Dark Havana
MOSCOT Morris Matte Black
MOSCOT Morris Olive Tortoise
MOSCOT Nebb
MOSCOT Nebb T Charcoal Wine
MOSCOT Nebb T Navy Beige
MOSCOT Nebb T Tortoise Pine
MOSCOT Nebb Black
MOSCOT Nebb Blonde
MOSCOT Nebb Crystal
MOSCOT Nebb Flesh
MOSCOT Nebb Grey
MOSCOT Nebb Olive Green
MOSCOT Nebb Tortoise
MOSCOT Oygen
MOSCOT Oygen Grey Pearl Silver
MOSCOT Oygen Tortoise Gold
MOSCOT Robin
MOSCOT Robin Blue Ink
MOSCOT Robin Brown Ale
MOSCOT Robin Green Moss
MOSCOT Shayna
MOSCOT Shayna X-Shayna Olive Tortoise
MOSCOT Stevie
MOSCOT Stevie Matte Black Gunmetal
MOSCOT Stevie Tortoise Antique Gold
MOSCOT Stevie Matte Black Gunmetal
MOSCOT Terry
MOSCOT Terry Black
MOSCOT Tummel
MOSCOT Tummel X-Tummel Black
MOSCOT Tummel X-Tummel Classic Havana
MOSCOT Tummel X-Tummel Tortoise
MOSCOT Velvyl
MOSCOT Velvyl Black
MOSCOT Velvyl Crystal
MOSCOT Velvyl Tobacco
MOSCOT Yona
MOSCOT Yona Black
MOSCOT Yona Dark Havana
MOSCOT Yona Honey Blonde
MOSCOT Yukel
MOSCOT Yukel Black Silver
MOSCOT Yukel Classic Havana Gunmetal
MOSCOT Yukel Tortoise
MOSCOT Yukel Tortoise Gold
MOSCOT Zev
MOSCOT Zev Black Gunmetal
MOSCOT Zev Tortoise Gold
MOSCOT Zev Blonde Gold
MOSCOT Zilch
MOSCOT Zilch Grey
MOSCOT Zilch Matte Black
MOSCOT Zilch Olive Green
MOSCOT Zilch Tobacco
MOSCOT Zolman
MOSCOT Zolman T Charcoal Wine
MOSCOT Zolman T Navy Beige
MOSCOT Zolman T Tortoise Pine
MOSCOT Zolman Black
MOSCOT Zolman Flesh
MOSCOT Zolman Tortoise
MOSCOT Zulu T
MOSCOT Zulu T Charcoal Wine
MOSCOT Zulu T Navy Beige
MOSCOT Zulu T Tortoise Pine
MOSCOT Baba
MOSCOT Baba X-Baba Olive Tortoise/Cosmitan Brown
MOSCOT Eisen
MOSCOT Eisen X-Eisen Black Gunmetal
MOSCOT Eisen X-Eisen Tortoise Gold
MOSCOT Ellis
MOSCOT Ellis Chameleon/Teal Gradient
MOSCOT Ellis Leopard/Smoke Gradient
MOSCOT Ellis Pumpkin/Brown Gradient
MOSCOT Ellis Sapphire/Blue Gradient
MOSCOT Governor
MOSCOT Governor Chameleon/Teal Gradient
MOSCOT Governor Leopard/Smoke Gradient
MOSCOT Governor Pumpkin/Brown Gradient
MOSCOT Governor Sapphire/Blue Gradient
MOSCOT Lemtosh
MOSCOT Lemtosh Fold Black G15
MOSCOT Lemtosh Fold Tortoise G15
MOSCOT Lemtosh T Charcoal Wine/G15 Silver Flash
MOSCOT Lemtosh T Navy Beige/Calibar Green Gold Flash
MOSCOT Lemtosh T Tortoise Pine/Cosmitan Brown Green Flash