Markus Temming has been designing exclusive eyewear using intelligent technical constructions following the age-old tradition of German engineering since 1999. Around 70 people are now working in the production company in Gütersloh, Westphalia, and still remains the company's headquarters even today. Markus Temming has already been distinguished as a family-friendly employer for his individual working time models.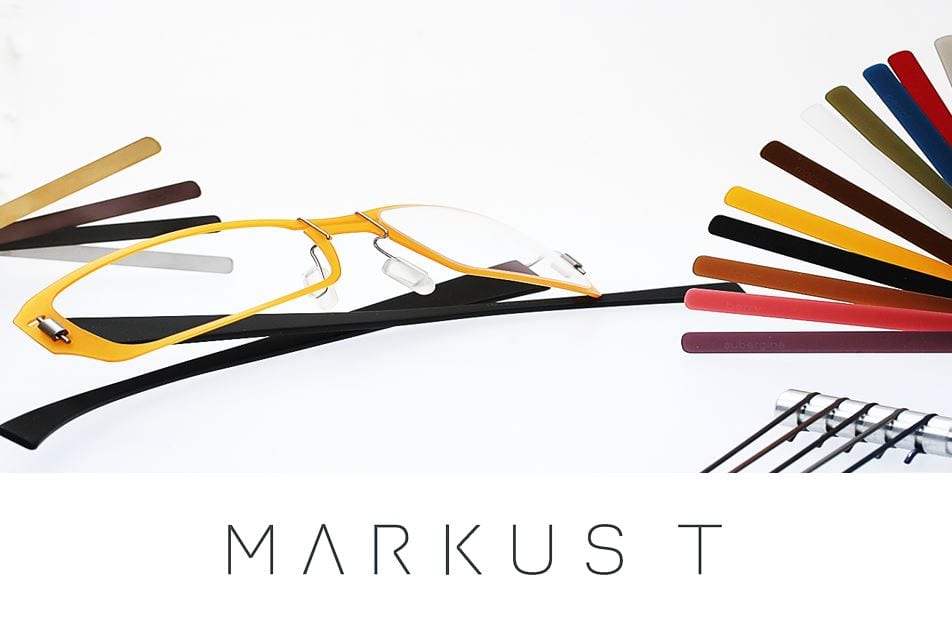 Aware of his social responsibilities, he allows his employees to work hours which suit the needs of their families. This way everybody wins, since stress-free working conditions and a positive working environment contribute towards the high product quality of MARKUS T.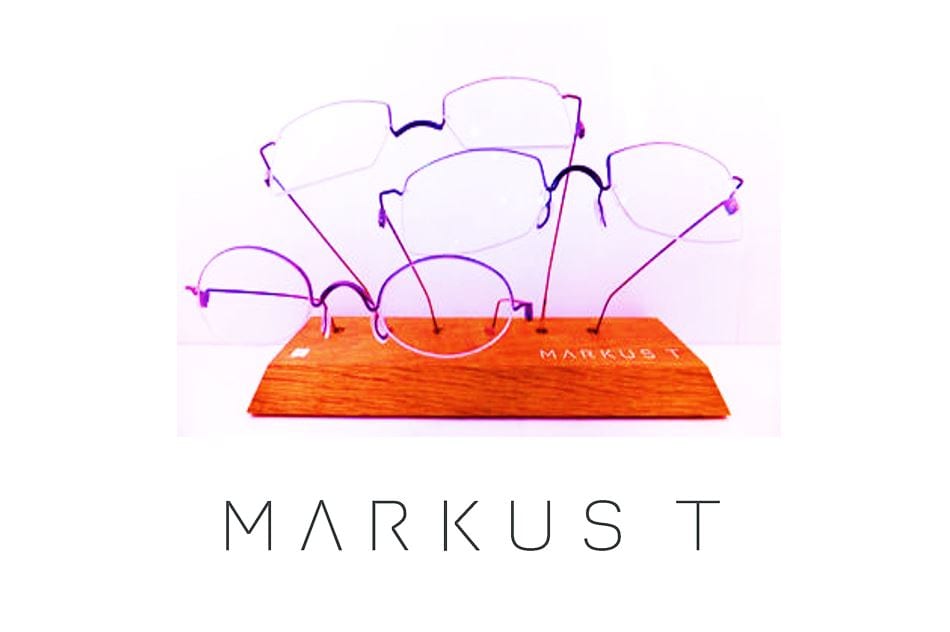 When Markus Temming designs glasses, the basis for his design lies in its functionality. He designs technologies which improve on comfort, both in terms of fit and, above all, for daily use. At the same time, the technical features become an element of the eyewear design. And so in turn, the typical character of a pair of MARKUS T glasses evolves.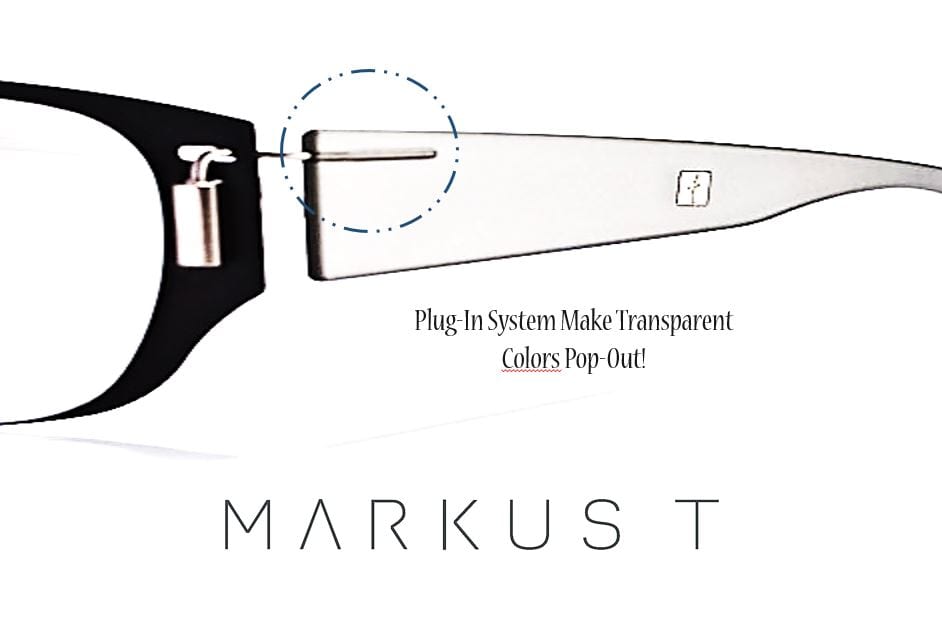 MARKUS T uses material of the highest quality – titanium. It is durable, lightweight and anti-allergen, making it the best possible material for eyewear. Polyamide "TMi" was developed with the express intention of bestowing synthetic frames with these characteristics too. Extremely thin glasses parts can be realized with this unique material. This is because it is lighter, stronger and more flexible than other synthetics.
All eyewear by MARKUS T are designed without screws because screws are maintenance-intensive. Markus Temming develops clever alternatives in their stead. Inserting the lenses becomes child's play thanks to a special closure system. The typical MARKUS T small, square, block hinges connect the frame sections, making any follow-up tightening unnecessary.
The technology is also the hallmark of MARKUS T. MARKUS T wearers can recognise one another by the prominent block hinges and reveal themselves as part of the MARKUS T "community."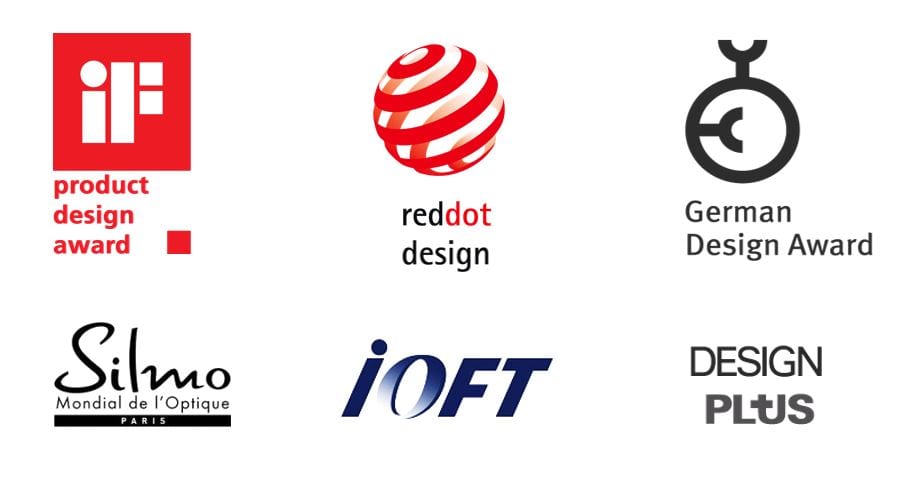 Glasses by MARKUS T have been honoured with more than 30 national and international awards since 1999 and are an example of the excellent design Made in Germany.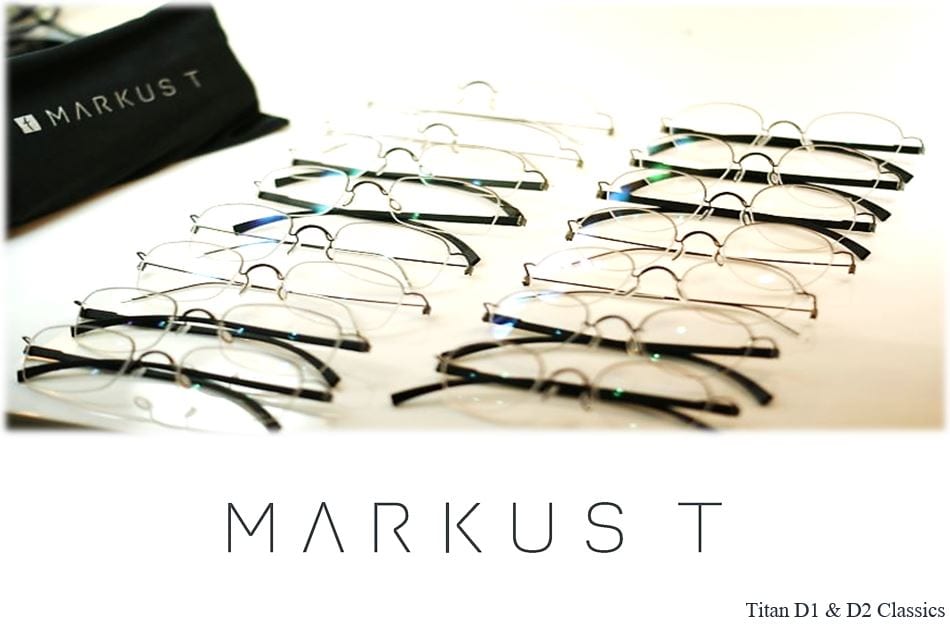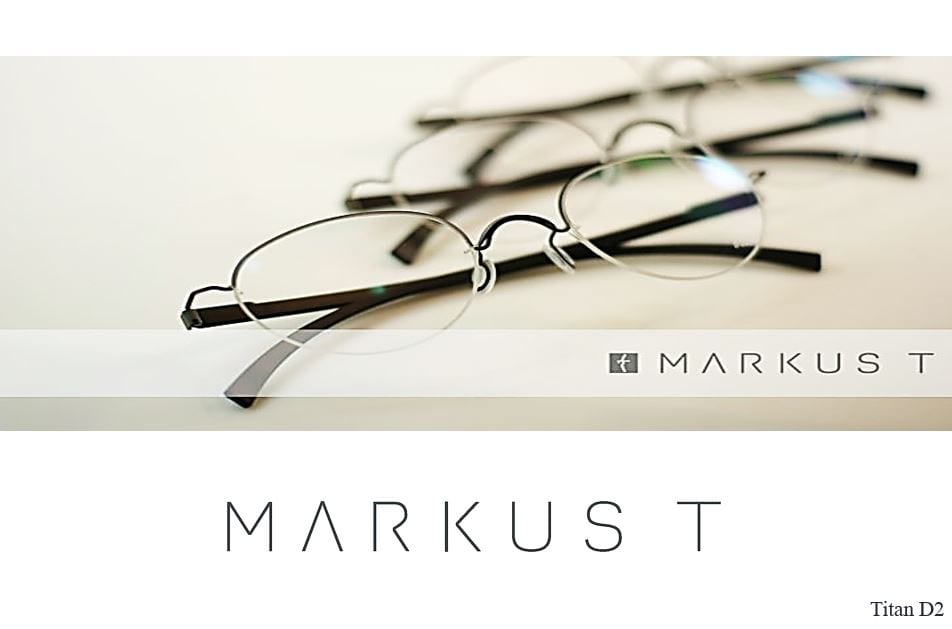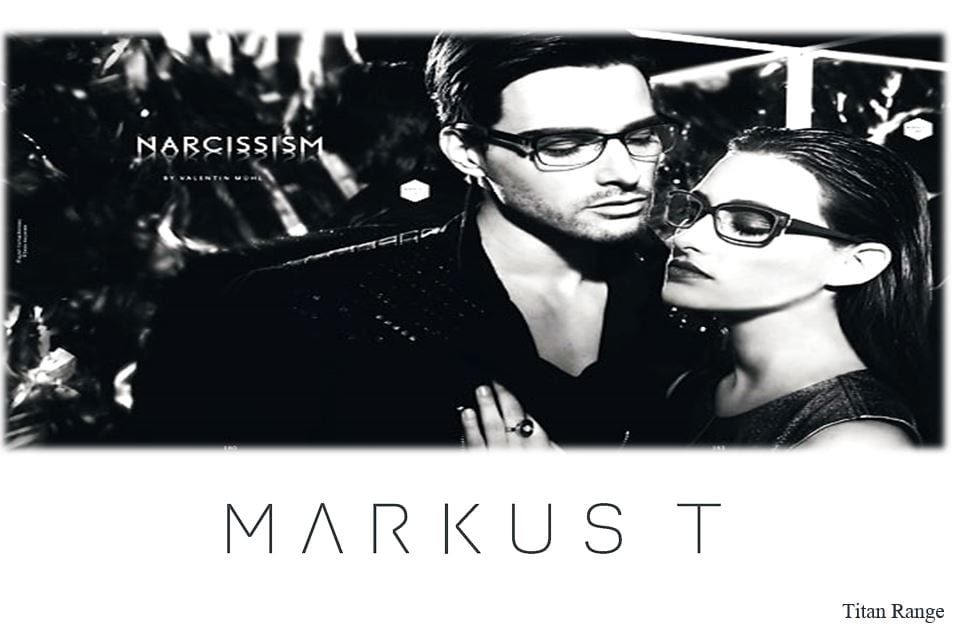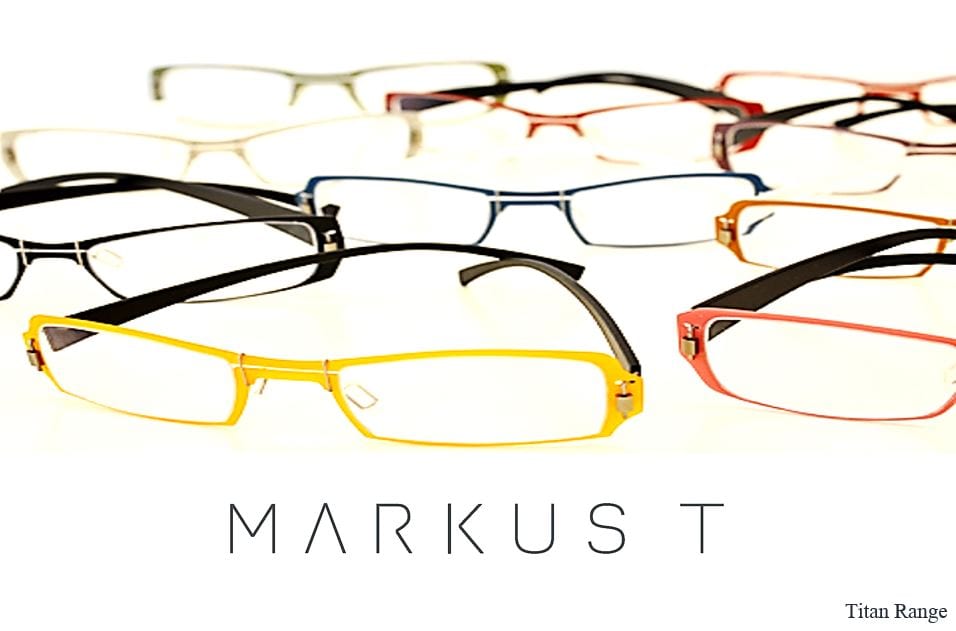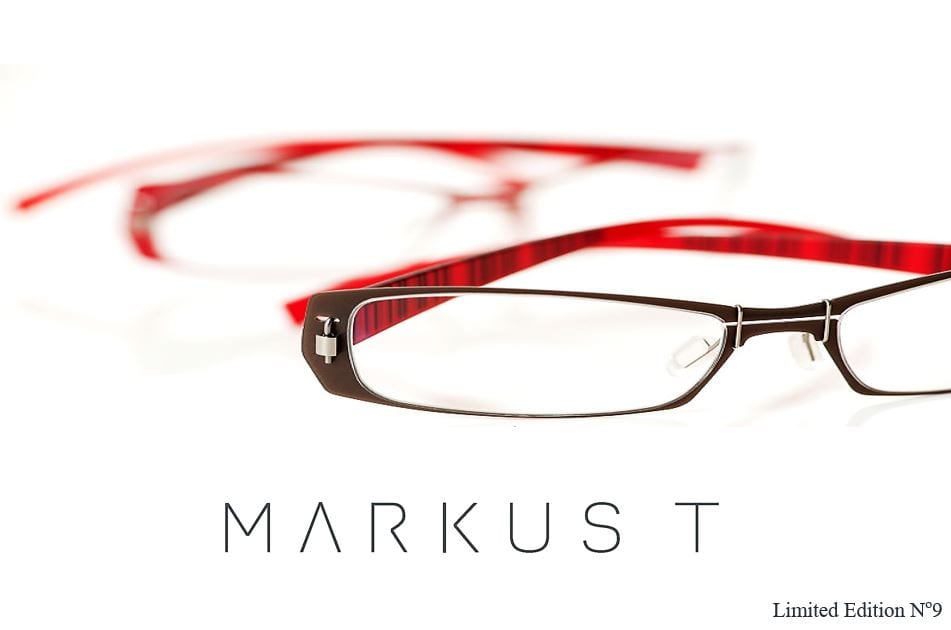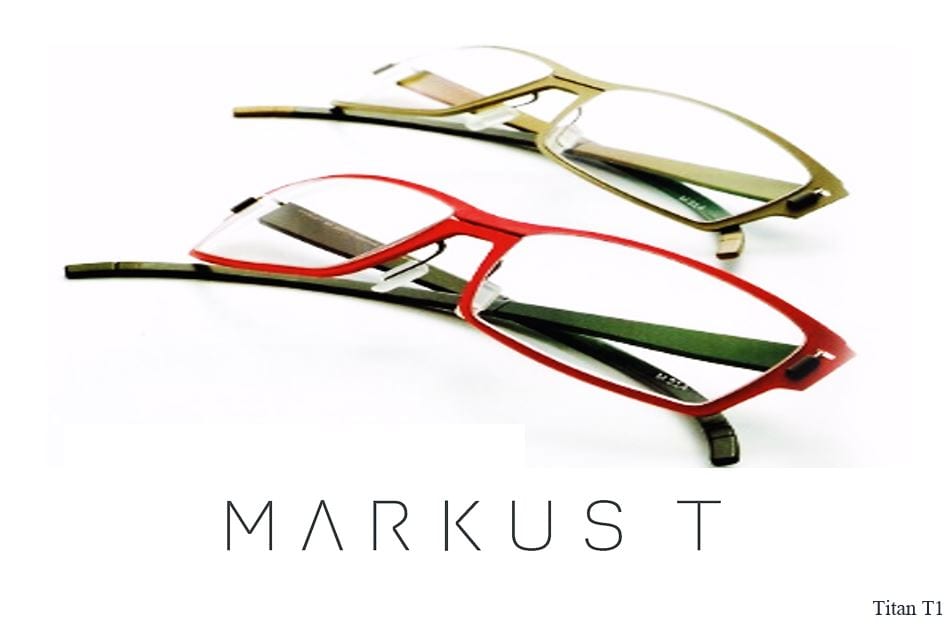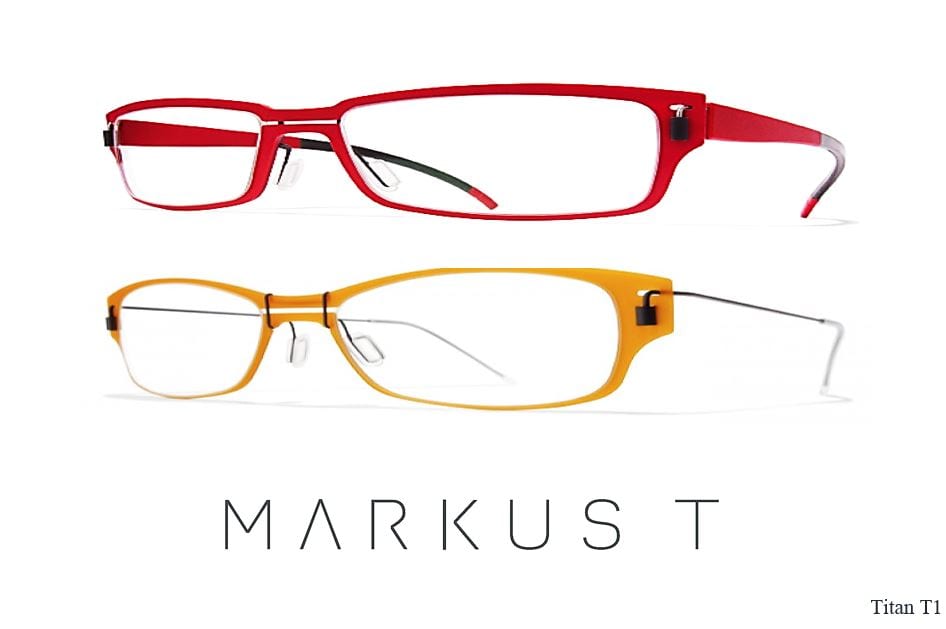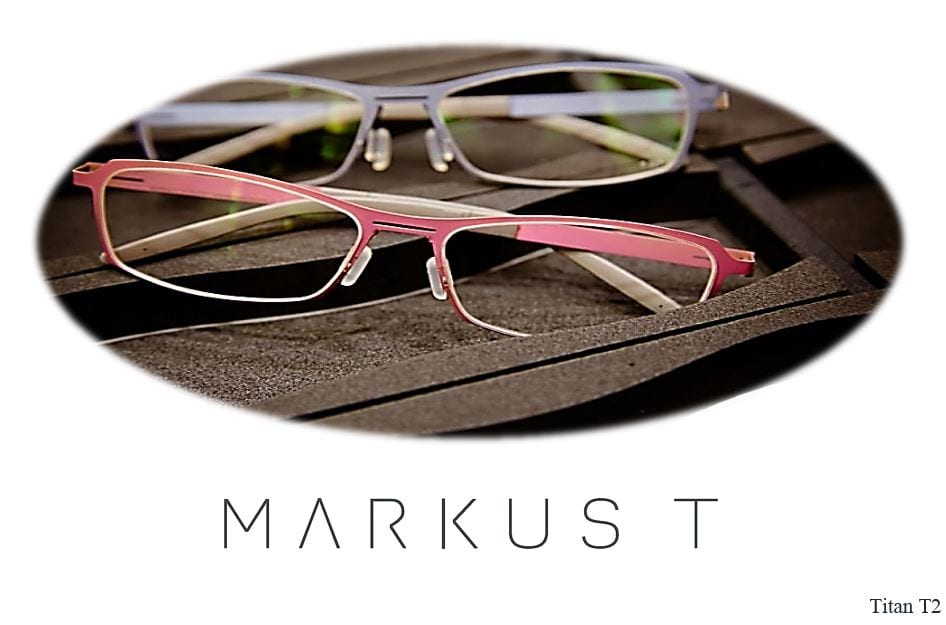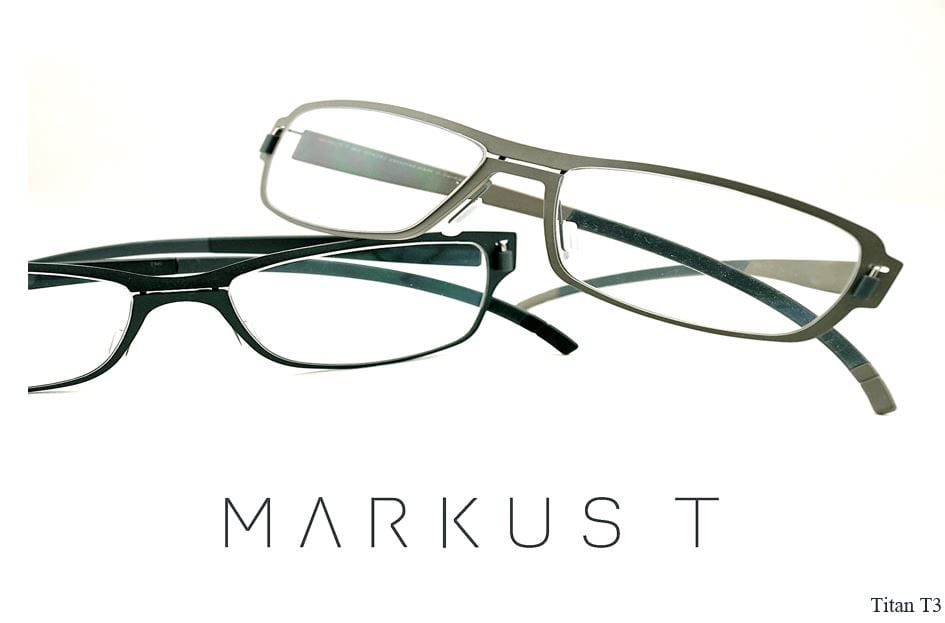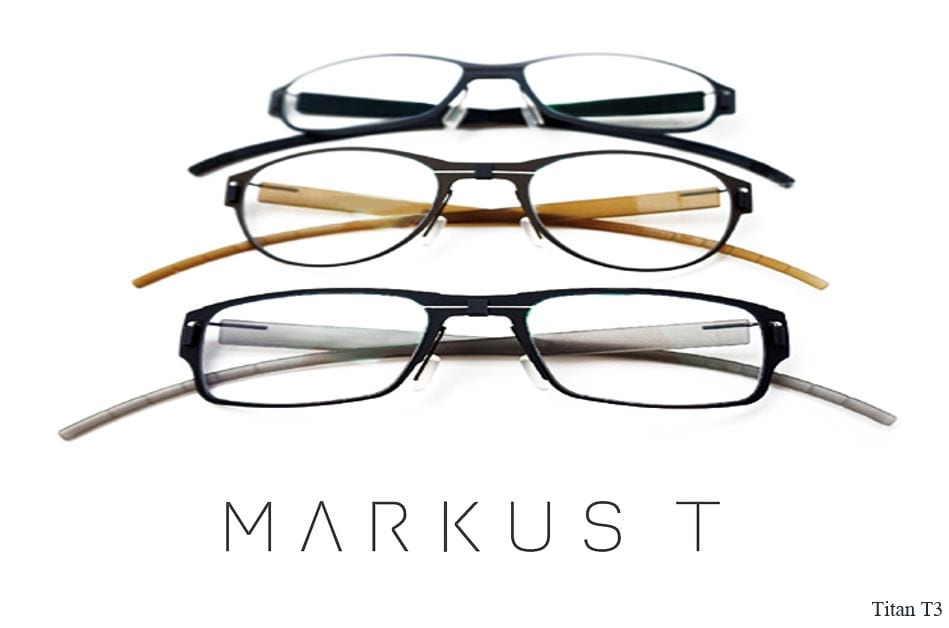 Markus T prescription designer eyewear at Malaya Optical. Come in and let us style you 🙂