Orthokeratology, also known as Ortho-K is a non-surgical procedure of reshaping the cornea gently while you sleep, with a specially designed therapeutic gas permeable contact lens. This type of contact lenses can have a successful fitting by correcting the refractive error, primarily myopia (near-sighted) but astigmatism and hyperopia (long-sighted). Ortho-K sometimes called corneal reshaping (CR), corneal refractive therapy or even vision shaping.
Ortho-K lenses gradually change the cornea curvature overnight to reduce corneal refractive power, resulting in images being focused on the retina. The successful of Ortho-k fitting occurs as vision will be improved after remove the lenses without the needs of wearing any glasses or contact lenses during the day.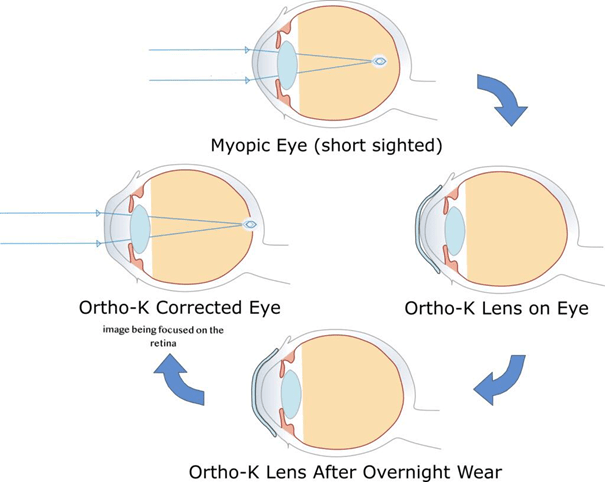 The main objective of Ortho-K is help to slow down myopia progression in children. The myopia epidemic in Asia is evident because the prevalence of high myopia among young adults is higher among Asian (6.8% – 21.6%) compared to non-Asian populations (2.0% – 2.3%). [YL Wong et al 2016]
Besides that, Ortho- K lenses is a non-surgical and reversible vision correction treatment. For those children who wish spectacle free during day time activities but too young for LASIK, Ortho-K is the most suitable option. Ortho-K is a specially designed gas permeable contact lens which offers high oxygen transmission to maintain eye health.
Jennifer (2018) stated that when Ortho-K used for partial or full correction of myopia, has been shown to slow down myopic progression in children by 35-56 % as compared to controlled group who wearing spectacle or contact lenses.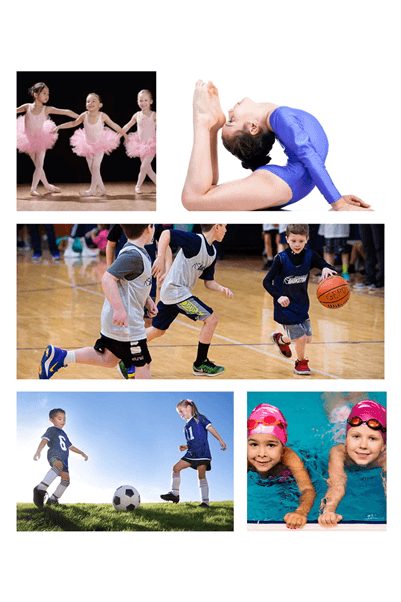 The criteria for Ortho-K including myopia below -6.00D and astigmatism below -2.00D. Children and teenagers with myopia progression (power increment) are suitable for Ortho-K treatment. Individuals who are active in sport, individual whose occupation do not encourage eyewear. Ortho-K is another best alternative to LASIK. Compliance and independent characteristics is very important as well.
Ortho-K is a specially designed gas permeable contact lens that wears overnight to reshape the corneal curvature and correct the refractive error which provide a spectacle free clear vision to carry on dailies activities. For more information, do contact your best optometrist in KL