Nosepad extensions for eyelashes are now available at Malaya Optical. Eyelashes keep dust and any foreign particles away from your eyes. They enhance your eyes and your facial features. They help steal strangers' eyes and your crushes as well.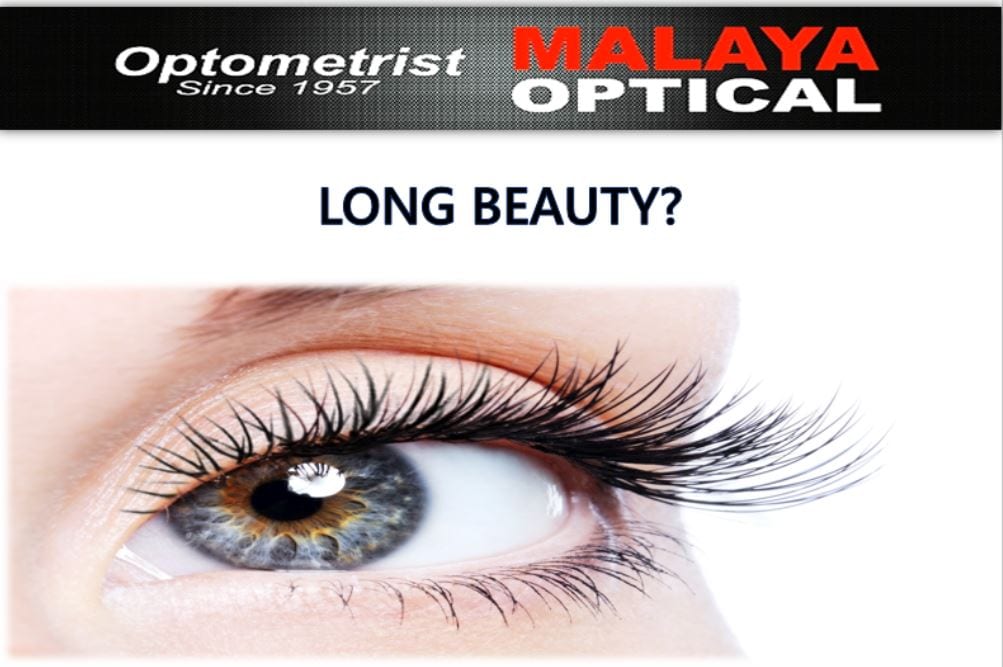 To make your lashes pop, you invested so much effort into it by curling it, applying layers upon layers of mascara and you may have even invested your hard earn money to get lash extensions. All this effort to make them curl, stand, point out and to stay like that all day long.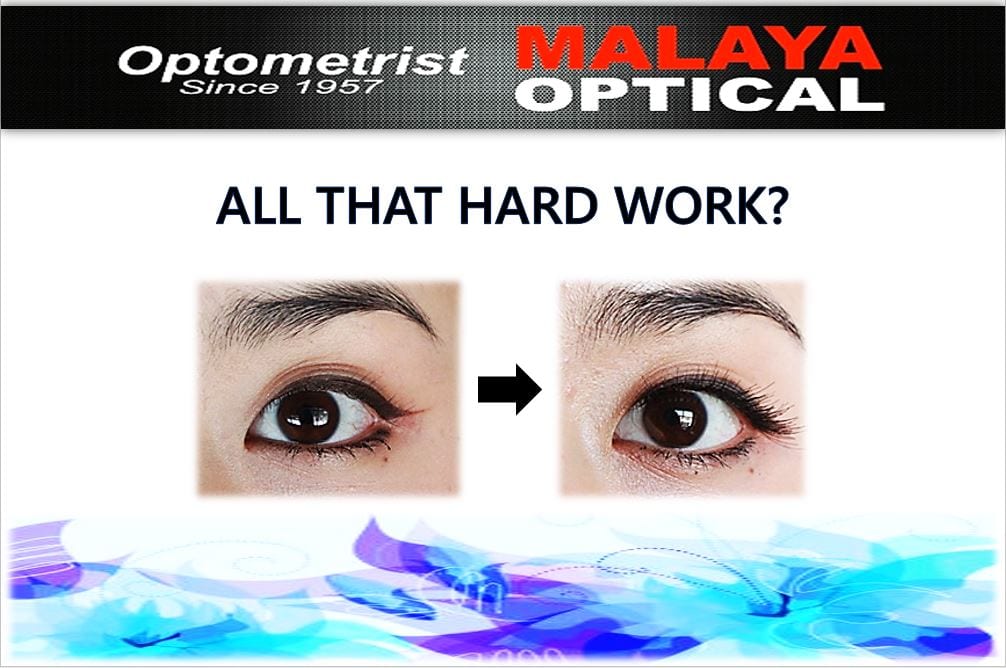 But then, the moment you put on your snazzy shades or glasses, well, need I say more? The lens touches your lashes, moving them around and annoying you, the wearer, all day long. All that effort and money, down the drain.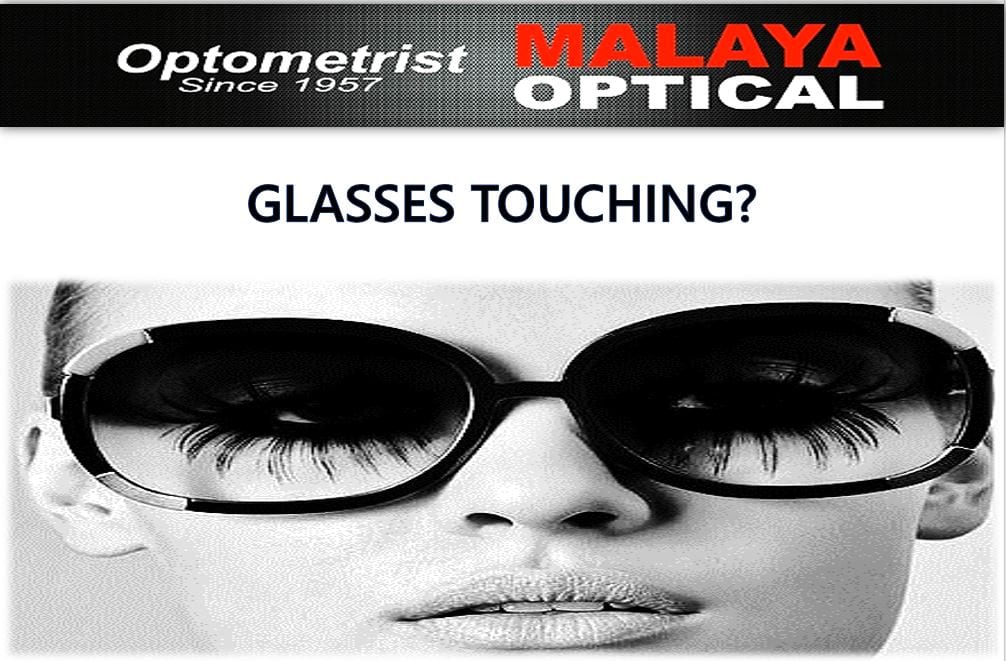 Talk about saying bye-bye to money and time. But lets not talk about the effort that goes to getting the ideal lashes. What about those who were born with naturally full, thick and long lashes? Constantly being in discomfort because your lashes are pushing against the lens and every time you blink, well, your eyelashes just follows along as well.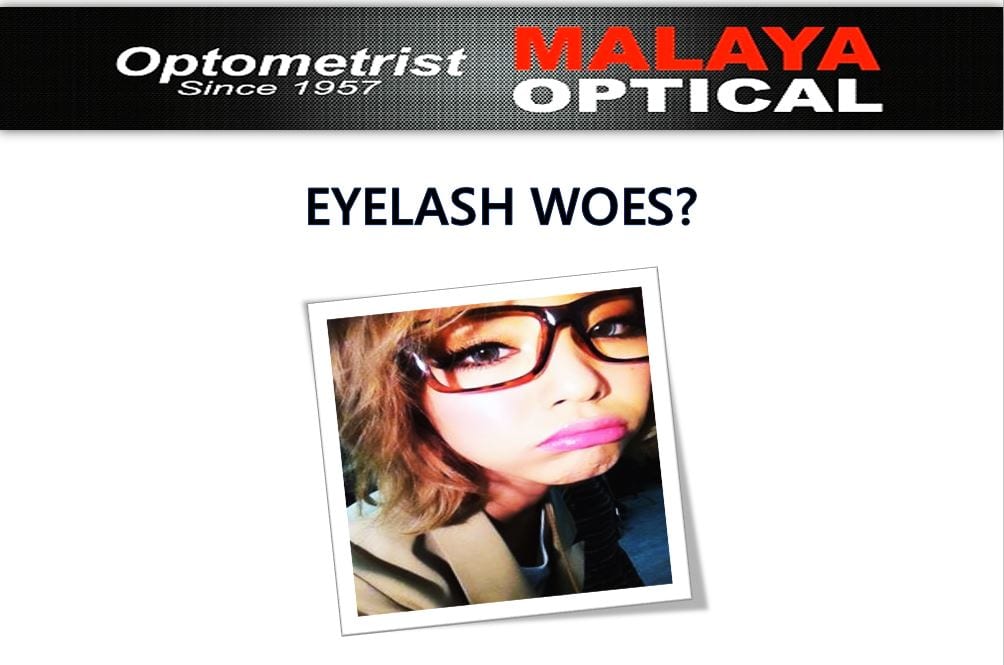 Well, the time for sorrow is no more, it is time you and your lashes to rejoice and be free! Why? Well, because Malaya Optical has the latest soft silicone nose pad from Japan to help you out!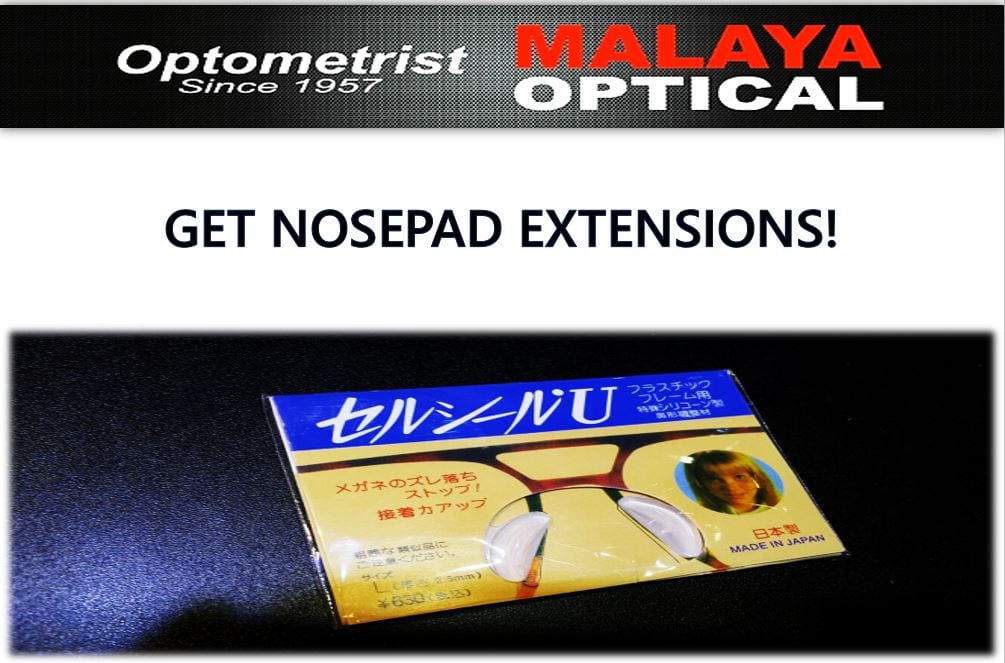 It is soft and does not leave much indentation marks on your nose, making it great for make-ups and foundation.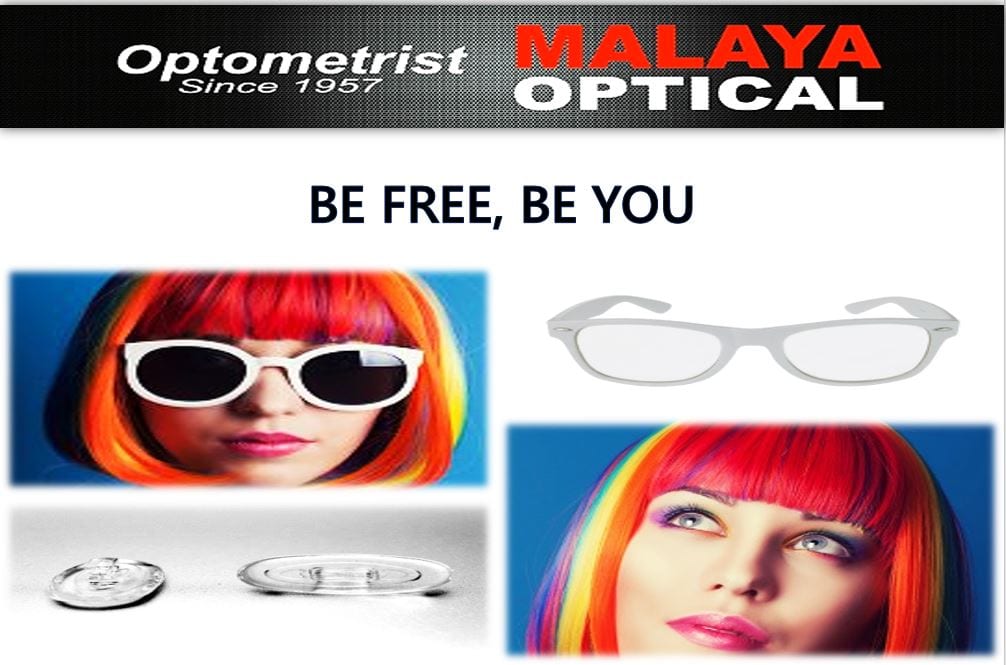 Beauty meets the eye, without tampering on that hard-to-curl-up-lashes!
Come over to Malaya Optical, and let us affix it for you, just like how you affix that lash 🙂
Keywords:
NOSEPAD EXTENSION FOR EYELASH