MONOQOOL EYEWEAR ( MADE IN DENMARK )
Are you looking for a light weight frame and able to give a great aesthetic pleasure at the same time? Malaya Optical would like to introduce the brand- Monoqool.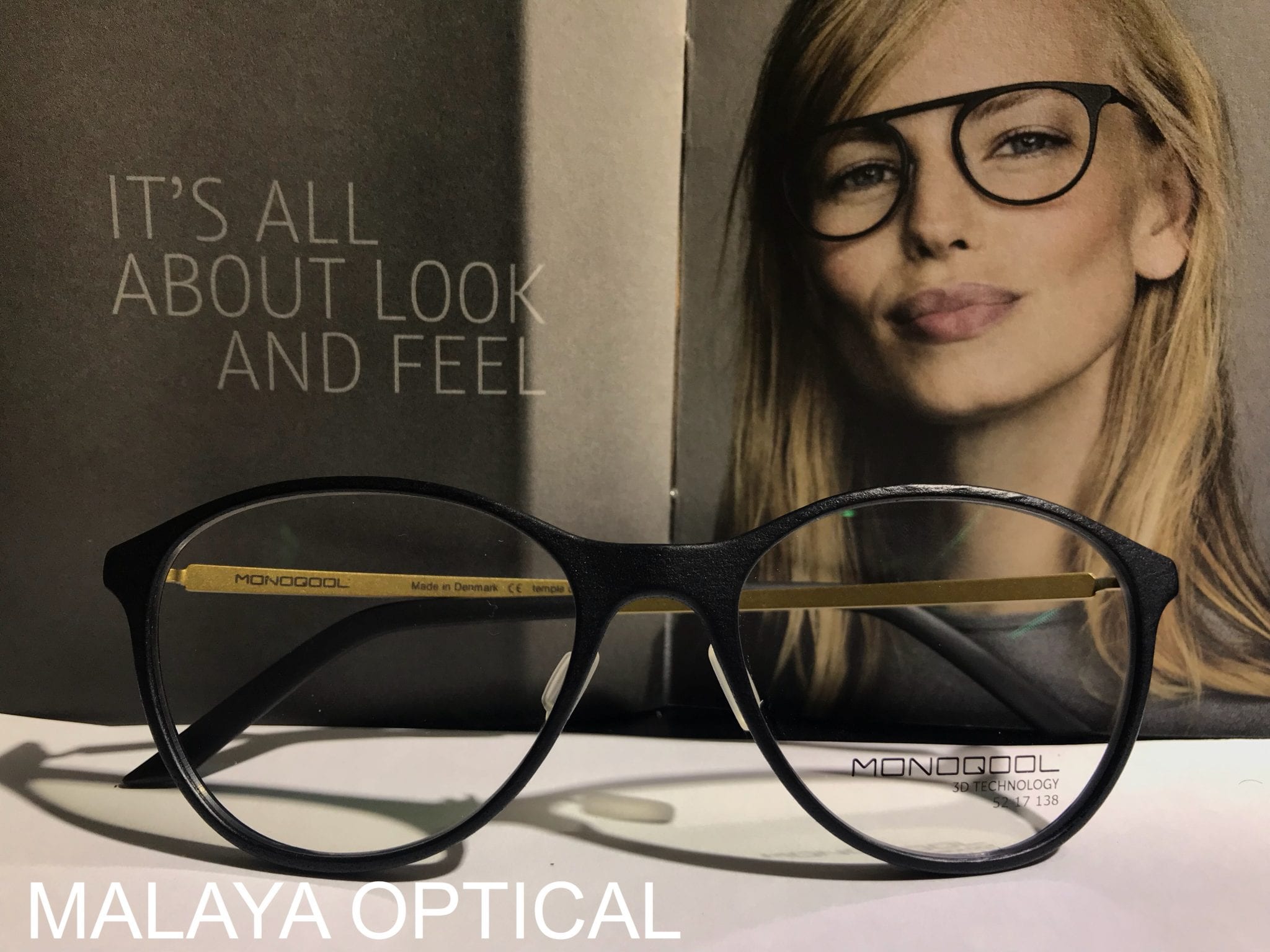 Monoqool Eyewear is absolutely innovative eyewear. Combining revolutionary technology with Danish design, Monoqool Eyewear have created a super light weight and easily adjustable glasses. Monoqool was designed to make everyone shines.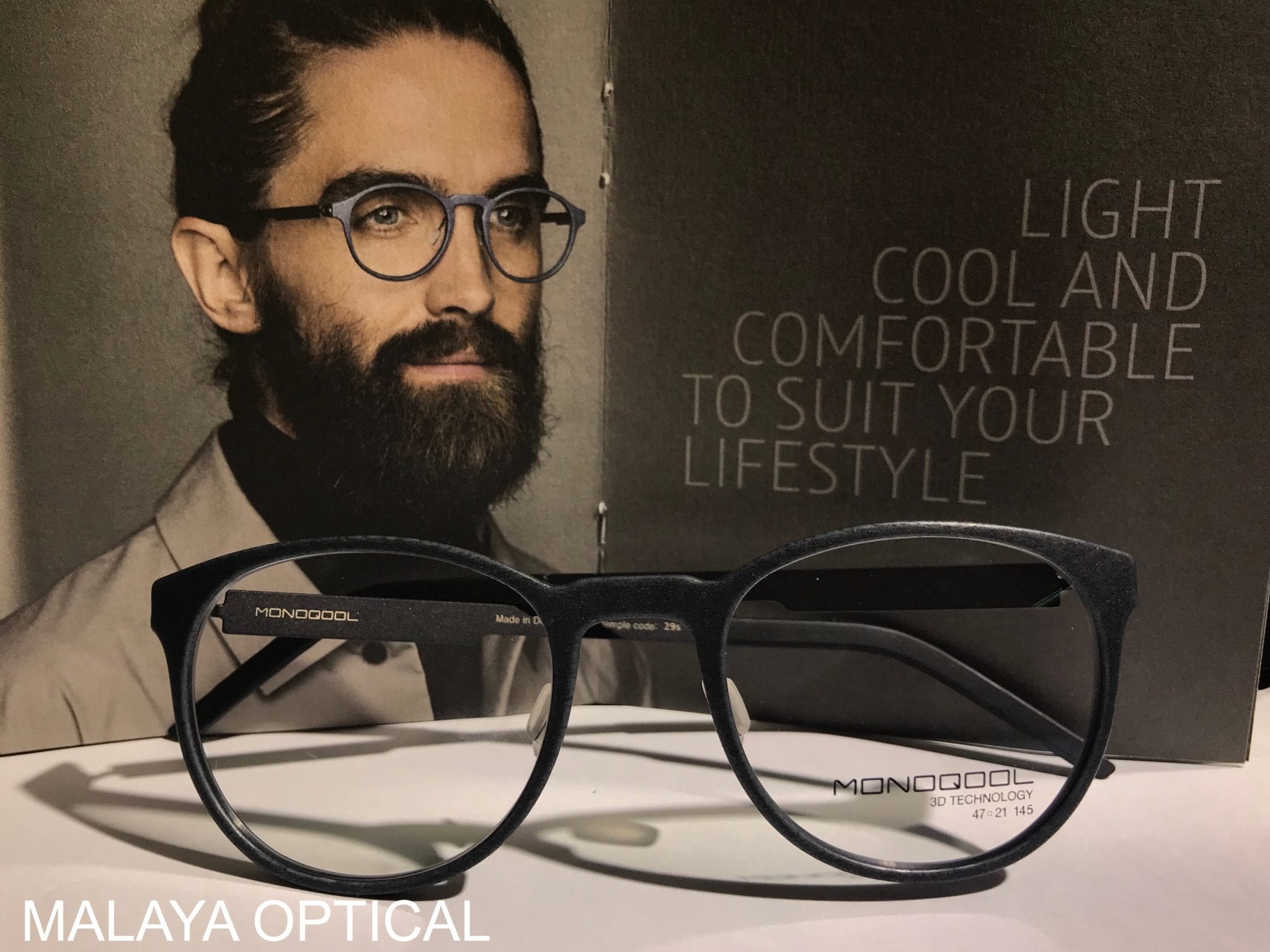 All Monoqool Eyewear models are made from 3D printing.  3D printing eye wears are done in Denmark using advanced technology. Monoqool Eyewear has the DNA to break new ground. Monoqool challenged the ways glasses normally are made thus they have a slogan – High Fashion Meets Technology.
At least 24 hours is spent to print each and every pair of Monoqool Eyewear. This super lightweight and flexible frame consist of more than 400 layers that magically transformed from white polyamide powder. Monoqool glasses are the lightest 3D printed eye wears in the world. The glasses are as light as feather and weight not more than 10 grams. At last the frame will go through a complex coloring process and is finally hand polished for a premium finish.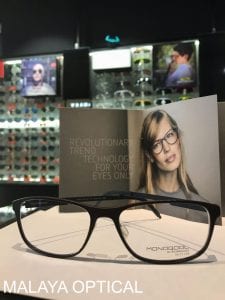 The result is to create the most comfortable and light weight pair of glasses. A pleasure to wear day in and day out.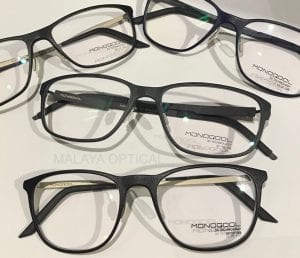 1. MONOQOOL JL90 TEMPLE CODE 95M
2.MONOQOOL PB20 TEMPLE CODE 00M
3.MONOQOOL GM20 TEPLE CODE 75M
4.MONOQOOL GM90 TEPLE CODE 95M
5.MONOQOOL JL28 TEPLE CODE 29M
6.MONOQOOL MG20 TEMPLE CODE 01S
7.MONOQOOL MT90 95M
8.MONOQOOL PT28 TEMPLE CODE 29S
9.MONOQOOL TW95 TEPLE CODE 09M
10.MONOQOOL WA80 TEPLE CODE 25M
11.MONOQOOL WS20 TEPLE CODE 00M
So basically, we are fans of Monoqool as well because of their creative designs and functionality. We are proud to let you know that we are carrying their latest design 2019 collection today at our stores. See you soon.
To have more information, please feel free to consult with our best optometrists in KL.