High index prescription lenses are the ideal choice if you wish to have
thinner, lighter lenses and spectacles. Not only that you can enjoy comfortable spectacles wearing; now the spectacles will look aesthetically attractive as well! Meeting thesetwo important aspects are the hallmark in the art of corrective lens prescription.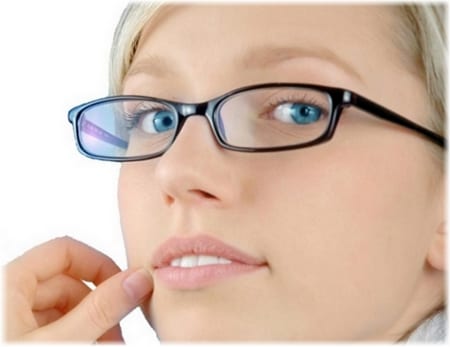 Before we go further into elaboration about the advantages, characteristics and examples of high index lenses, let's have a little bit of brainstorming about our vision. Most commonly talked about problems with our vision are short-short-sightedness (myopia), long-sightedness (hyperopia) and astigmatism. Short-sightedness can be corrected by concave lens while long-sightedness can be corrected by convex lens.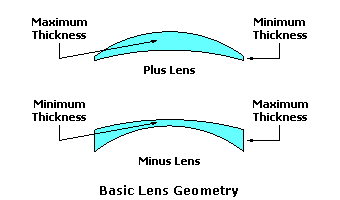 Meanwhile, astigmatism can be corrected using cylindrical lens. Concave lens is a "minifying" lens, it has a physical structure that is thin at the center while thickened gradually towards the edge. On the other hand, convex lens is a "magnifying" lens, which in stark contrast to concave lens, thick at the center and gradually thinning towards the edge. So, the higher or stronger your prescription, the thicker the lens will be!
The light-bending ability of corrective lenses is determined by the refractive index of the lens material. In short, the higher the refractive index, the thinner the lens.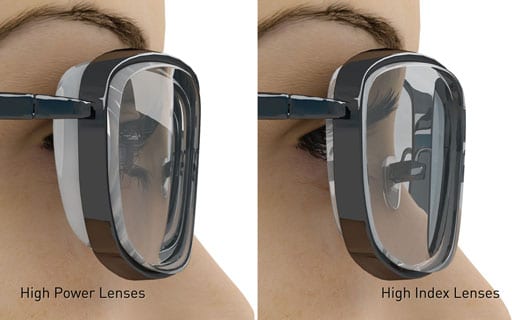 Thus, thinner, lighter high-index lenses are especially recommended if you have a strong prescription for short-sightedness, long-sightedness or astigmatism. Majority of spectacles wearer in Malaysia in particular and Asia in general are short-sighted. Moreover, most of today's trendy spectacles frames are made of plastic or metal with rims thinner than the lens itself.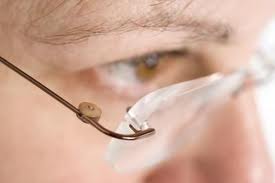 Also, popular rimless spectacles mean that the edges of the lenses are completely exposed. In either case, the lens edges are highly visible, and thicker edges can detract from the appearance of your spectacles. To rub salt to the open wound, thicker and heavier spectacles is not giving you the best of comfort, considering that it is one of our closest "companion"!
Additionally, besides offering thin and light-weight attributes, another major forte of high index lens is toughness.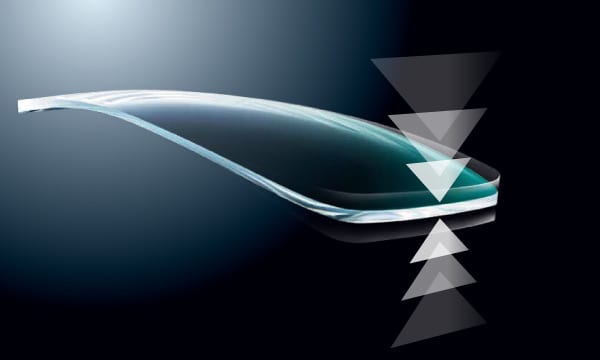 High index material like 1.60 and 1.67 especially offer the most durable and tough lens for daily and conventional usage. How do they achieve this? The reason lies behind the fact that the manufacturing involved compression of the material into a smaller volume. That's why, when the volume is lower, the lens has lower weight and thickness.
Conventional plastic lenses have a refractive index of approximately 1.50. Any lens material with a refractive index that's higher than that of plastic is considered to be high-index.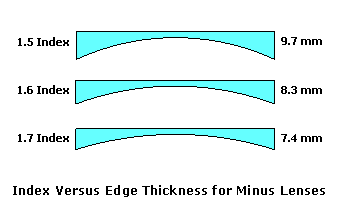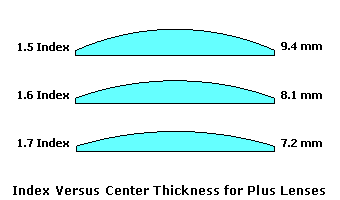 High-index plastic lenses are available in a wide variety of refractive indices, typically ranging from 1.59 to 1.74. Lenses with an index of refraction of 1.70 or higher typically are at least 50 percent thinner than conventional plastic lenses. Well, here's a bit of heart-breaker for you, the higher the index, the higher the cost of the lenses. (The thinner your lenses get, the thicker ringgit you have to pay!)
After all, our spectacles prescription determines what kind of high-index material you might need for your lens. The highest index materials are used primarily for the strongest prescriptions.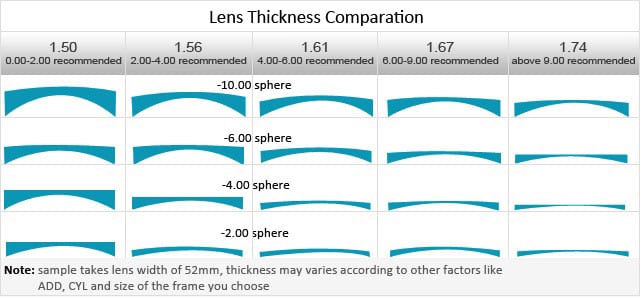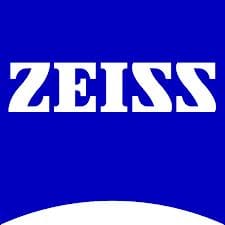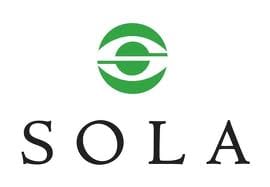 If you want high-index lenses, be sure to ask for them. But rely on your optometrist's advice regarding which index to use. We can explain which high-index lenses are the best choice for your needs and budget.
Follow us at Malaya Optical in Damansara Uptown or Subang SS15 and we will guide you on getting the thinnest and lightest lens for you spectacles!