Our eyes need UV protection just like our skin. Exposing your eyes to UV rays can harm your vision and cause several eye issues such as cataracts, corneal sunburn, macular degeneration, pterygium, and skin cancer around the eyelids. " Essilor Xperio Sun Lens offers protection from these UV rays. Learn more about it.

"I have power and can I make my sunglasses with prescription?" is the most common question that we have nowadays as people are getting more concerned about UV protection to their eyes. Essilor Xperio polarized lens will give you better protection and comfort than tinted lenses can achieve.
Essilor Crizal Xperio Sun Polarized lenses are ideal for all activities under the sun, regardless of the environment, situation or season. The benefits include:
Eliminate reflected glare: Light can be reflected off a smooth and flat surface like a road, water, snow or sand can create blinding glare. This glare can seriously impair your vision and cause potential hazards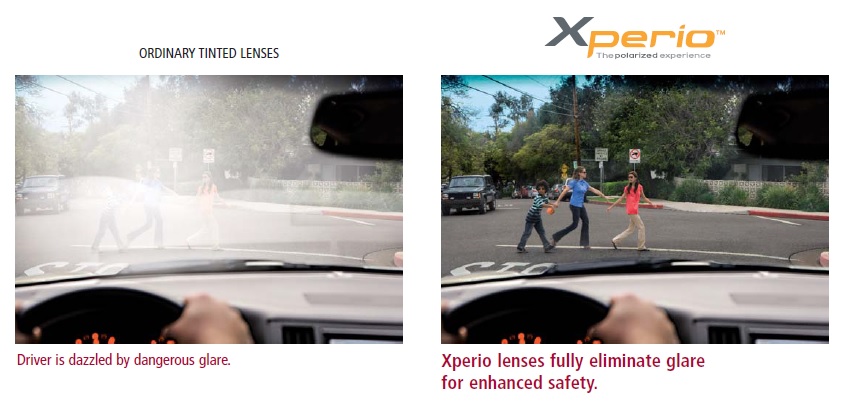 Truer color perception: Environmental colors distorted by glare are filtered. Xperio Sun Polarized lens provides excellent color perception for a vibrant view of the world and enhanced clarity by eliminating glare and reducing light intensity.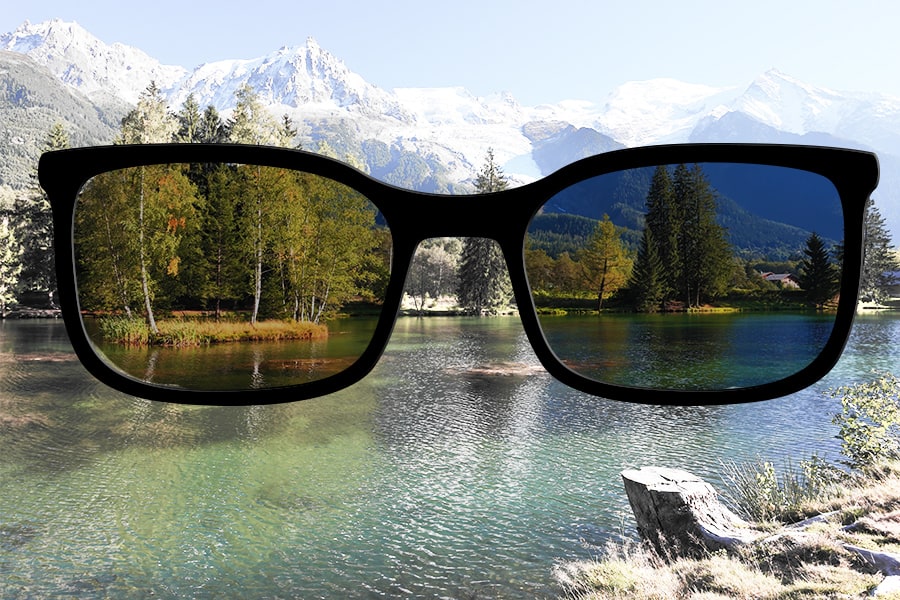 Best in class UV protection: All Crizal Xperio Sun Polarized lenses are available with Crizal Sun UV and E-SPF 50 to provide maximum protection from harmful UV on both the front and back surfaces of the lenses.
Impact and scratch resistant: The lens is coated with a scratch-resistance boost later and a high surface density layer to help in repelling smudges oil and water to protect your eyes without compromising your active lifestyle.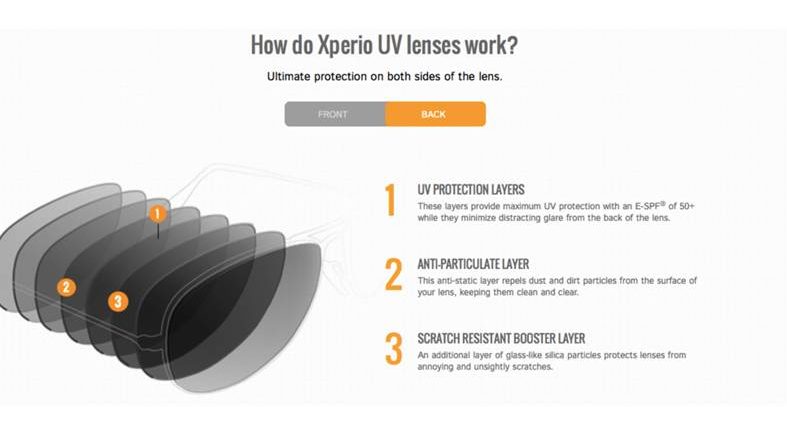 Available in your prescription
Customizable to single vision or progressive lens designs, according to your visual needs. It can also be fit into a wide variety of frames as it can be made in different index and power ranges.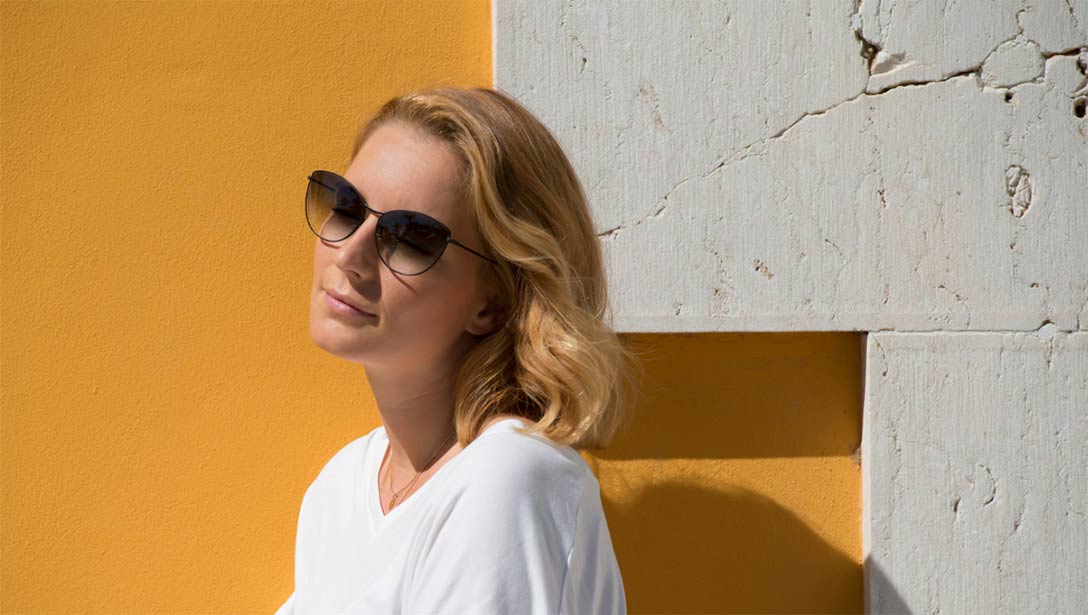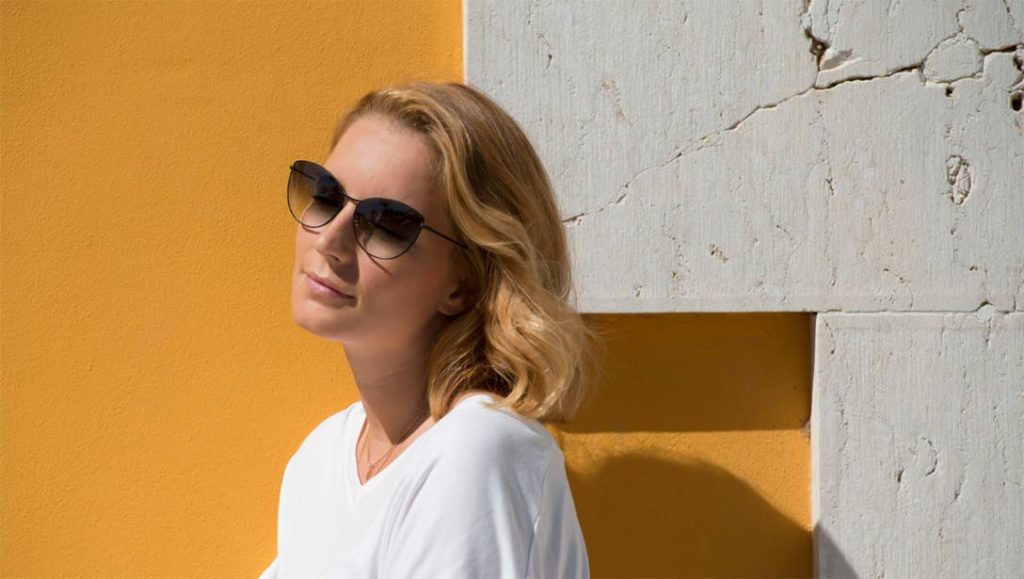 Essilor Crizal Xperio Sun Polarized lens are available in:



In some cases, the polarized lens might cause discomfort for some of the wearers such as seeing rainbow colours, having difficulty reading on the LCDs, and maybe lose some contrast. These issues can be solved by Essilor Xperio Sun Lens Tinted. Tinted sunglasses offer fashionable looks and good protection from bright light but most of them alter colour perception and colour distortion increases with the intensity of the tint. Essilor addresses this with Physiotint™ technology, a unique patented tinting process that guarantees high-standard colour stability and homogeneity over time, and is incorporated with the Suntints and Citytrends range.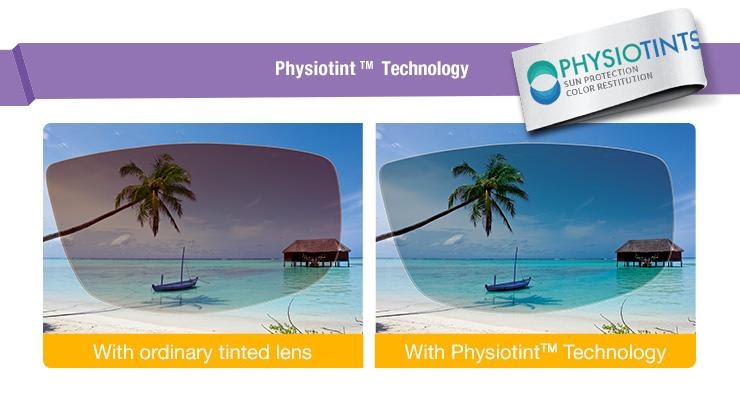 Benefits
Fashionable – Available in a wide range of color option
Reduces Glare – Maintain natural color perception and comfortable vision
UV Protection – Protect your eyes against UVA and UVB
Maintain clarity and contrast – Mute the brightness of the sun
So what are you waiting for? Book an appointment at the nearest branch to you and get a pair of the sun Xperio lenses of your own.