Do your Bausch & Lomb contacts have UV protection?
UV light stands for Ultraviolet lights. With the danger of harmful UV rays hidden throughout the year, UV protection is becoming more of a concern than ever before. Although ultraviolet rays can damage our skin, these rays can also have a negative effect on the eyes. However, UV light has a shorter wavelength of visible lights.
There are three types of UV radiation which is UV-A, UV-B and UV-C. For UV-C, rays can be absorbed by the ozone layer which indicates they are harmless. On the other hand, UV-A and UV-B rays can cause permanent damage to the eyes and also can damage your vision. Besides, exposure to UV light with moderation and proper care actually can improve health, which is when we are exposed to the UV rays, Vitamin D is developed and helps us in fighting diseases such as depression. It means that UV light is essential to overcome Vitamin C deficiency and to maintain good health.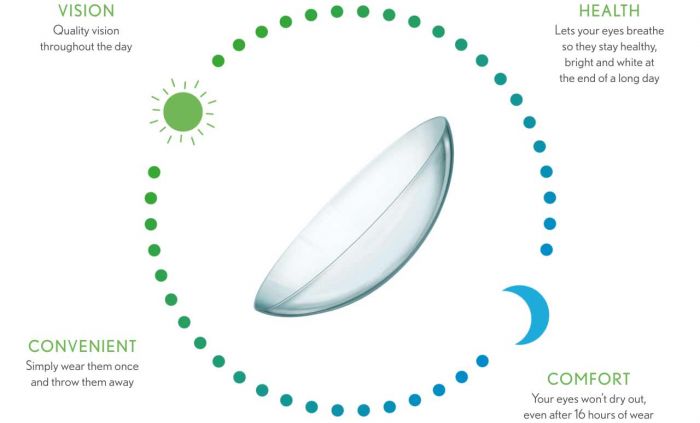 However, with a long duration of exposure through UV light can damage our skin. These UV rays also can burn your eye in similar ways. The best ways to protect your eyes from UV rays is to wear sunglasses. Obviously, UV blocking in contact lenses do offer protection but the coverage is limited, by wearing sunglasses much protected in the greater area of sensitive skin around the eyes.
Bausch & Lomb are a trustable brand that have quality to their name. But, do Bausch & Lomb contacts have UV protection? Hence, here we go; their leading UV block lenses are Biotrue One Day lenses, it not only offers UV protection, but also maintains 98% of moisture for 16 hours. Thus, disposable and breathable, these brand contacts are meant to keep your eyes comfortable and protected by UV rays. Fortunately, currently many contact lenses manufacturers include UV filters in their model. No matter what type of lenses you use, dailies or monthly lenses, toric or multifocal lenses, you will find the UV protection on the contact lenses. But, the availability of UV-blocking technology varies between manufacturers and models.
For more information regarding the lenses, you may visit our page Malaya Optical and book your appointment with Malaya Optical Optometrists.