Hyman Moscot founded Moscot in America. He originated from Eastern Europe and came through Ellis Island in 1899. Later, Hyman began selling
ready-made eyeglasses from a pushcart. Subsequently, he sold them along Oxford street off the Manhattan's famed Lower East Side and become one of the biggest brand in the world!

Moscot Across The Globe
In 2012, the brand opened its Court Street Shop in the landmark neighborhood of Cobble hill in Brooklyn, New York. Moreover, this has brought the third generation into the brand. To conclude, the brand celebrated its 100 birthday in January 2015.
MOSCOT infuses its unmistakably refined, downtown aesthetic with over 100 years of eyewear expertise and unparalleled craftsmanship to create its timeless eyewear. In conclusion, Moscot is now recognized as a global fashion brand.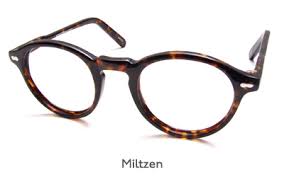 The following models are available. Also included are the accessories:
CLIP ALEX – BRASS / GREY PLASTIC
CLIP ARTHUR – BRASS / GREY LENSES
CLIPZEN – MATTE BLACK / G15
CLIPZEN – MATTE BLACK / G15
CLIP FRANKIE – BRASS / GOLD MIRROR
CLIP LEMTOSH PACKAGE – SILVER YELLOW BLACK / VM G15P YELLOW
X – CLIP STEVIE – GUNMETAL / GREY
ALEX – BROWN ALE
ALEX – DARK BLONDE
ARTHUR – BLONDE
ARTHUR – BLONDE
BALEBUS – OLIVE BARK
BALEBUS – TOBACCO
BRANDON – COBBLESTONE
BRANDON – TORTOISE BLACK
BREE – TORTOISE ANTIQUE GOLD
BRUDE – BLACK SILVER
X – COURTNEY – BLUE INK
FRANKIE – BLONDE
FRANKIE – GREY ICE
GELT – HONEY BLONDE
X – HYMAN – BLONDE
HYMAN – RUBY
HYMAN – SAPPHIRE
KEPPE – BLACK
KEPPE – DARK BLONDE
KIBITS – SILVER
LEMTOSH – BLONDE
MILTZEN – BLONDE
MILTZEN – EMERALD
NEBB – TORTOISE
NOAH – DARK BLONDE
NOAH – MIST
PAT – OLIVE TORTOISE
PETIE – OLIVE TORTOISE
TRAVIS – SAGE
YUKEL – BLACK SILVER
YUKEL – CLASSIC HAVANA GUNMETAL
ZEV – EMERALDs
ZEV – BLONDE GOLD
ZOLMAN – FLESH
AIDIM – BURNT TORTOISE GOLD / COSMITAN BROWN
ARTHUR – BLONDE / GREEN
LEMTOSH FOLD – TORTOISE / G15
LEMTOSH – TORTOISE / COSMITAN BROWN
MILTZEN – BLACK / G15
MILTZEN – CLASSIC HAVANA / COSMITAN BROWN
SCHLEP – BLACK GUNMETAL / G15
YUKEL – CLASSIC HAVANA GUNMETAL / G15
ZOFTIK – LIGHT GREY / CALIBAR GREEN LENSES
Visit us at Malaya Optical for your latest Moscot!