Optometrists in Subang – whether you have any vision problems or not, it is crucial to get your eyes examined now and then. Especially with the increased exposure to mobile and computer screens, the chances of a person developing an eye issue are very high. Optometrists do not just recommend prescription glasses, but can also provide vision screening to detect possible vision problems in the future.
Your eyes must always be your top priority, and so must be the choice of the clinic you visit for your eye check-up. Before you decide to book your appointment with an optometrist of your choice, you should do a background check.
If you are staying anywhere near Subang, and looking for a good clinic for vision care, below is a carefully curated list of optometrists in Subang, that you can go to for the best vision care.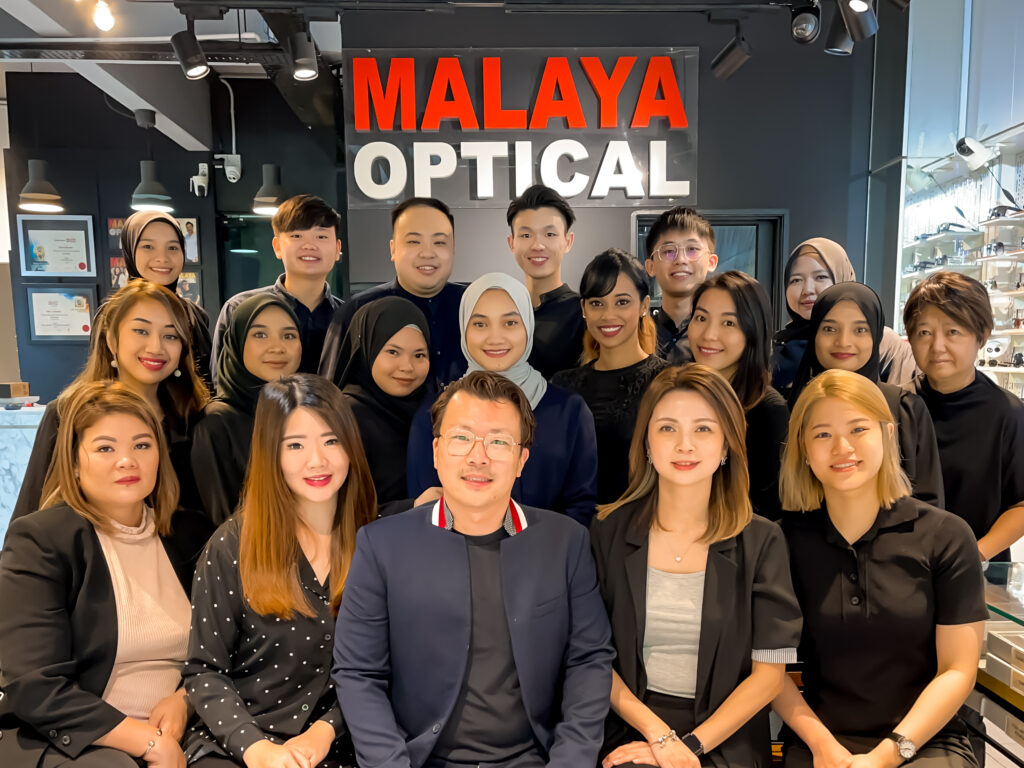 Malaya Optical
Malaya Optical, established in 1957, is a third-generation optical store working towards preserving, enhancing, and protecting your vision. Founded by an optometrist and presently run and managed by another, their centre understands vision care like none other.
Although they have been around for a very long time, they have kept up with the latest innovations in the field of vision care. They equip themselves with what is best in the market so that the expert optometrists practising here can offer the finest eye service. The optometrists in Subang include handpicked professional optometrists who provide the best eye care to the patients by providing a thorough walkthrough of the treatment process to reassure the patient and guarantee safety during and after the treatment.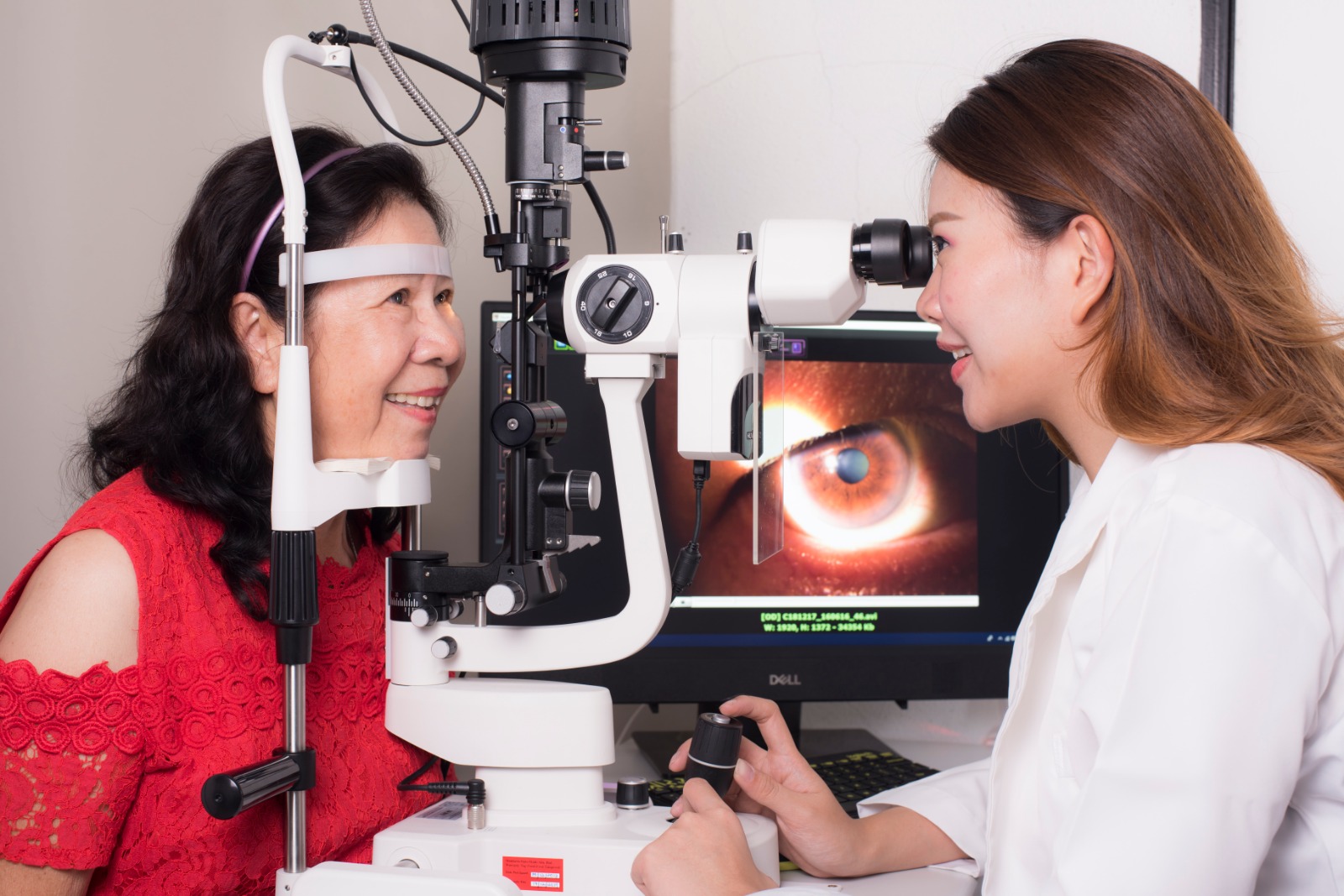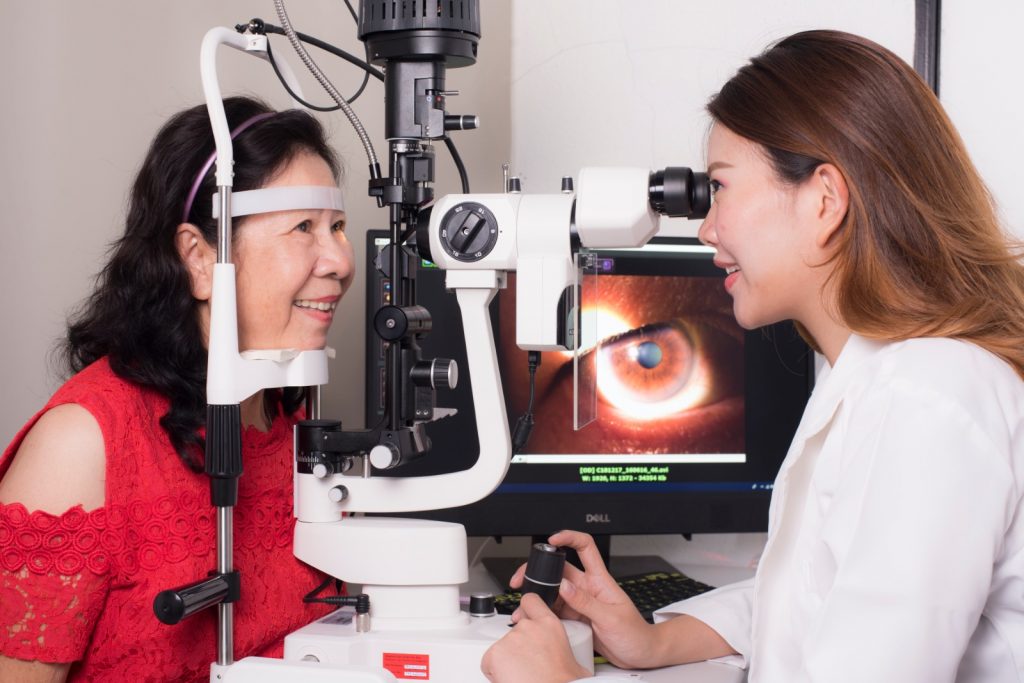 From all-around eye exams to prescription glasses fittings, the complete range of services you can avail of at the Malaya Optical store includes – Eye Examinations, Progressive/Multifocal Fitting, Myopia Control, Ortho K, Contact Lens Fitting, Eye Protection, Dry Eyes Treatment, Vision Screening, Eyewear Styling, and other optical services.
The best thing is, after diagnosis you can get fitted for your glasses at once. The store has different types of prescription glasses and contact lenses (the contact lenses are available both online and in retail). You get the option to select eyewear for your prescription lenses from popular brands such as Ray-Ban, Armani, Coach, and Charmant, to name a few, as well as designer brands like MYKITA, LINDBERG, DITA, MOSCOT, RYAN ADDA, GARRETT LEIGHT, and so on. Malaya Optical curates this enviable collection of eyewear from around the world to ensure their patients receive the best vision care. Apart from the designer and branded spectacles, Malaya Optical also keeps children's prescription lens frames as well as sunglasses.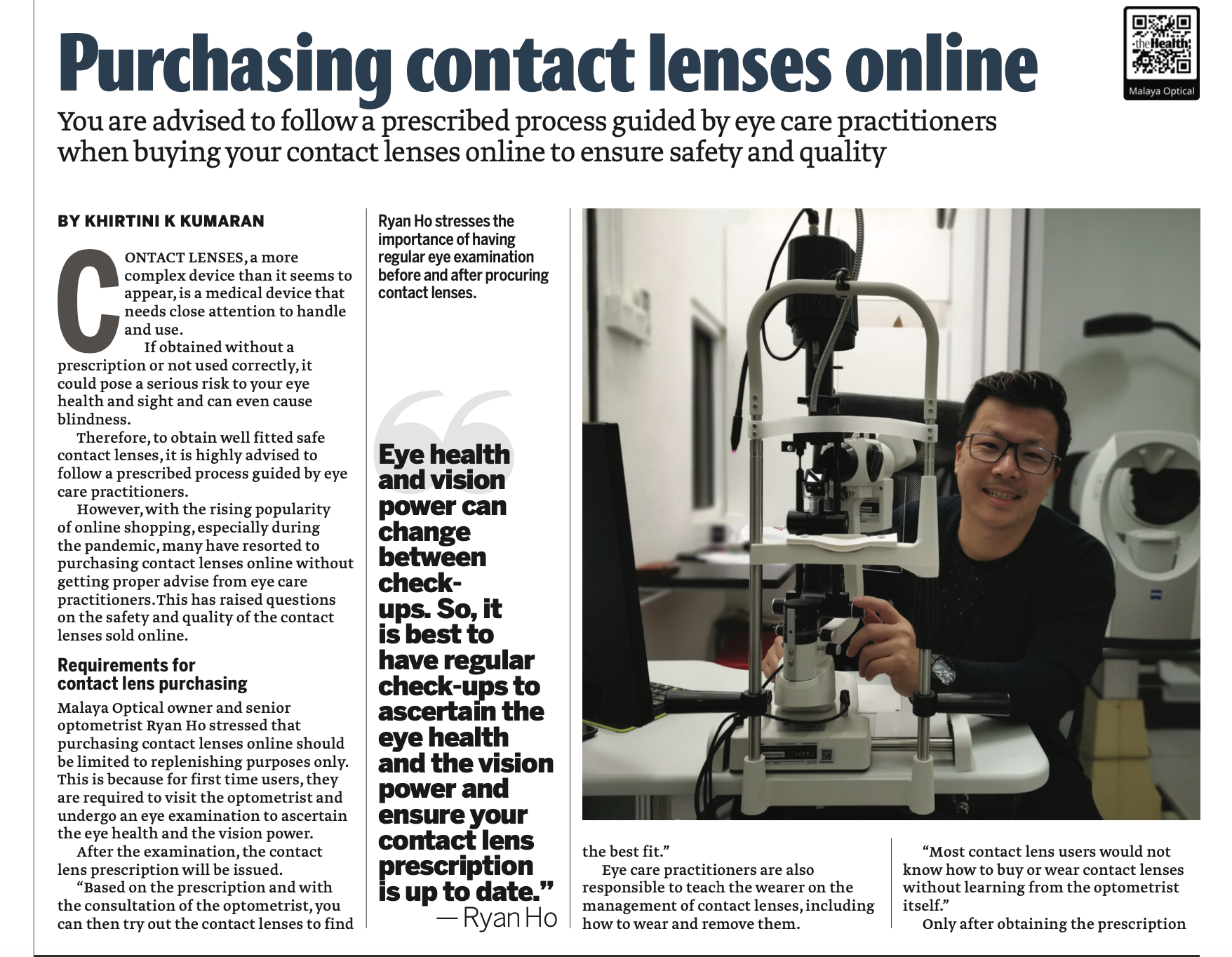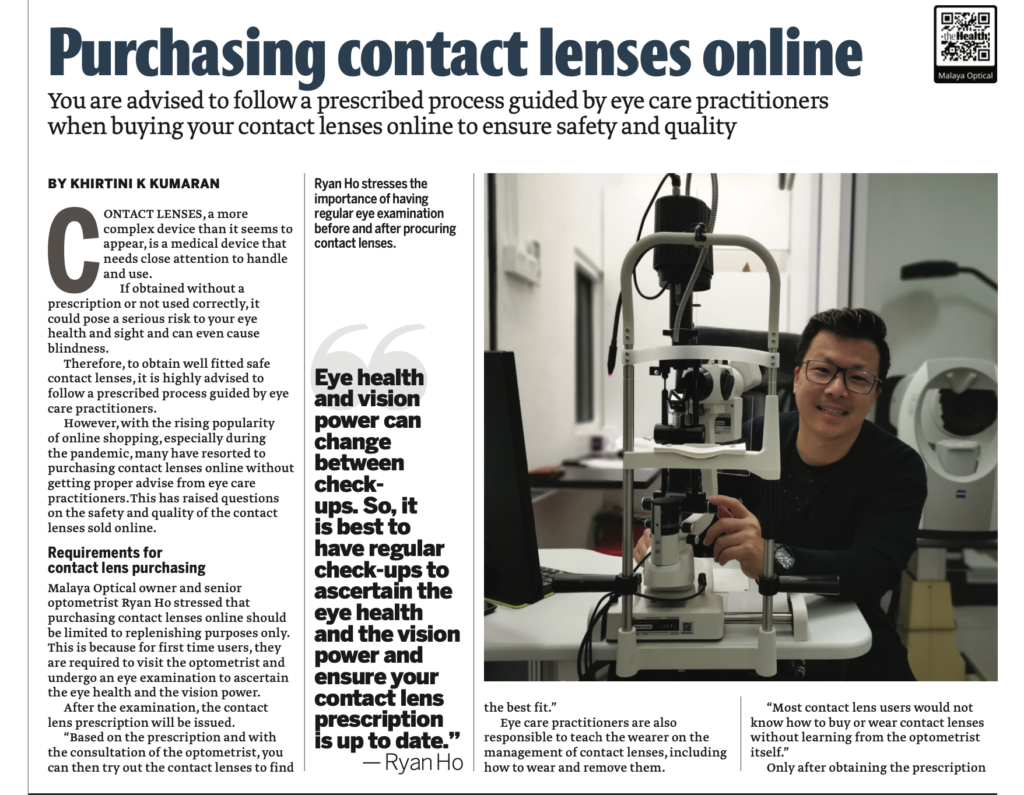 One of the best optometrists in Subang, they have found mentioned in several renowned websites, magazines, and newspapers, such as The Health, Eye Style, The Star, The Sun, Utusan Malaysia, and many more. The centre also receives referrals from various expert eye doctors in this field. Online reviews show that existing customers have nothing but positive things to say about the store and optometrists in Subang. "Staff is very professional and super friendly." says a patient Lee N, who gave a five-star rating, "Love that Malaya Optical has a wide variety of glasses to choose from and prices are reasonable. Very glad that my sister recommended me this place almost ten years ago. Will definitely come back for my prescription glasses."
From visiting MIDO Eyewear Show in Italy, SILMO Bangkok exhibition, and HTKDC Hong Kong Fair, to DIOPS Korea's International Optical Show in Daegu, OMEGA19 event in Melbourne, O-SHOW in Sydney, and many more, Malaya Optical believes in going the extra mile for their patients as they curate the world's best brands and bring them to Malaysia. And for this dedication towards their patients, the store has received several accolades owing to their excellent service, such as the Brand Laureate Award, which they have won twice.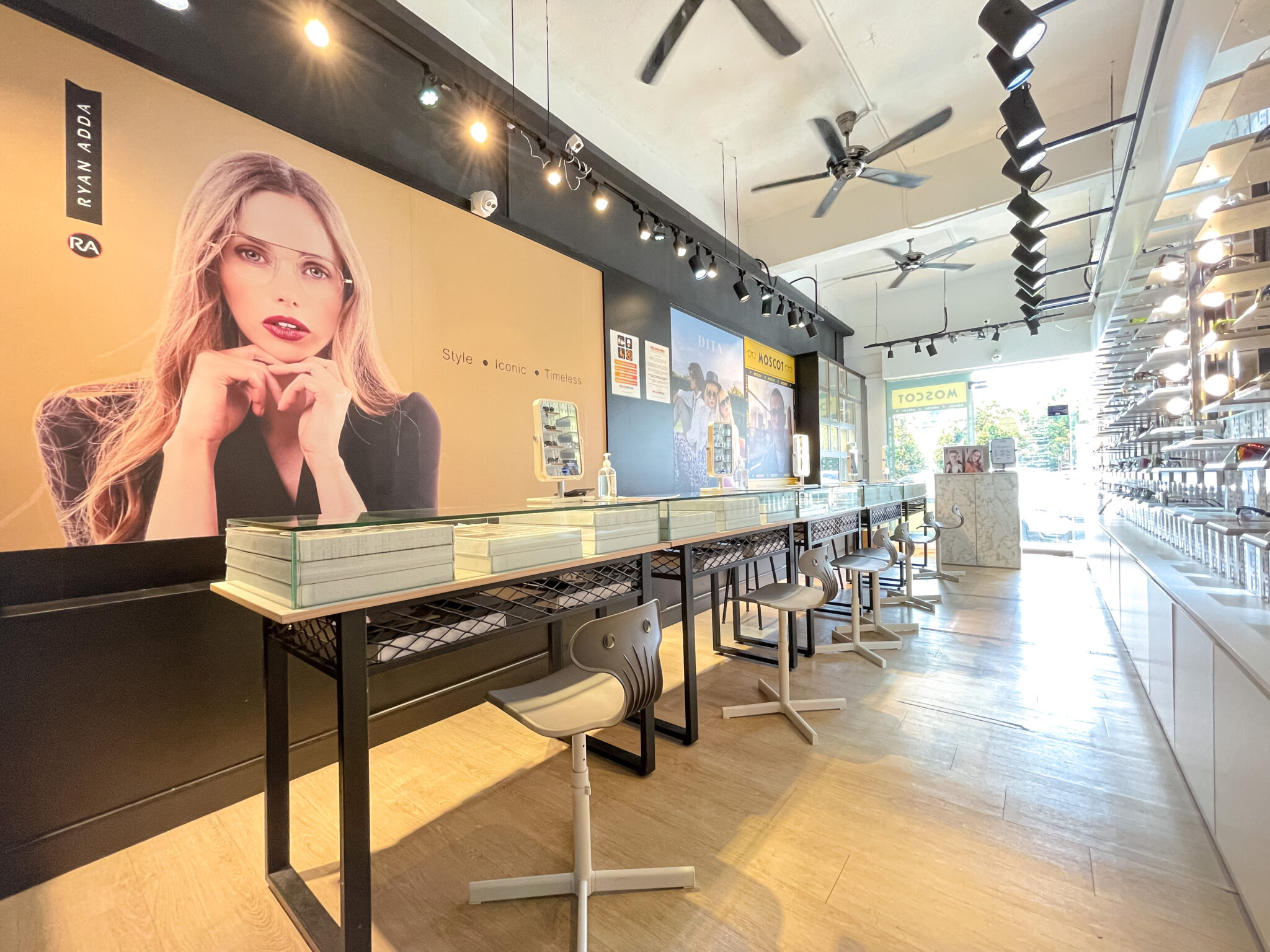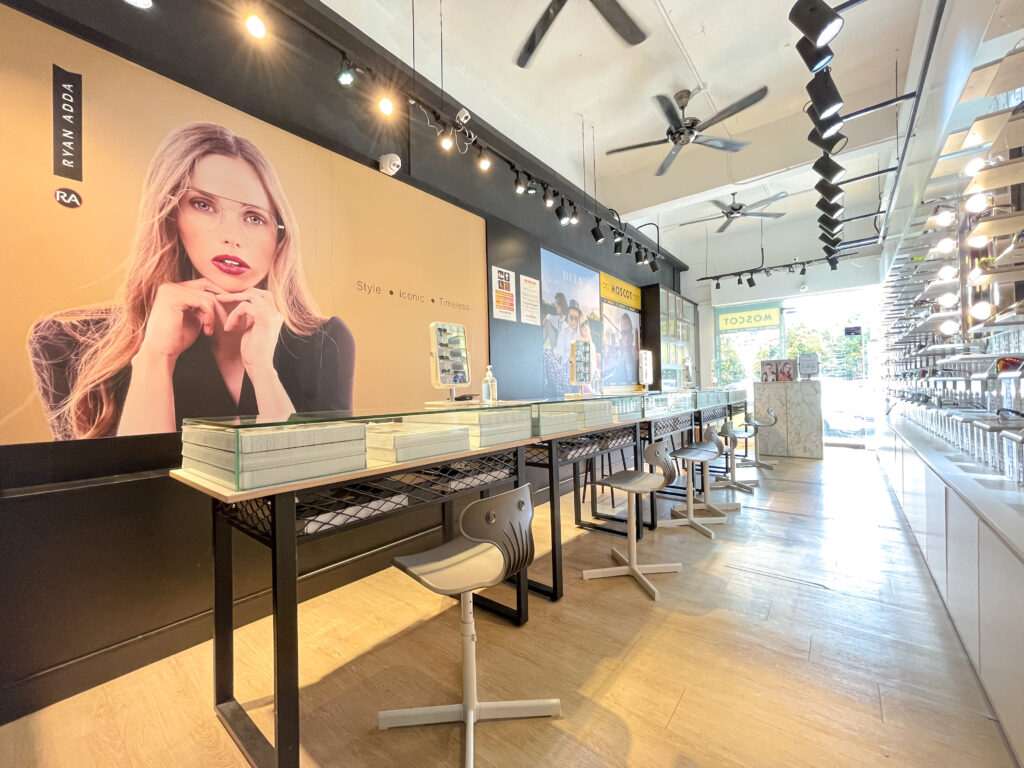 Malaya Optical is located at B10-G, SS15/4D, 47500, Subang Jaya, Selangor, Malaysia. And have branches spread across Malaysia, in – Bangsar, Desa Sri Hartamas, Mont Kiara, and Shah Alam. They open from 10:30 am to 8 p.m seven days a week. (Working hours end at 7 p.m. and 5 p.m on weekends). Booking an appointment at Malaya Optical is super easy too. Just visit the booking page on the Malaya Optical website and find the most suitable location and time slot.
Sunway Eye Centre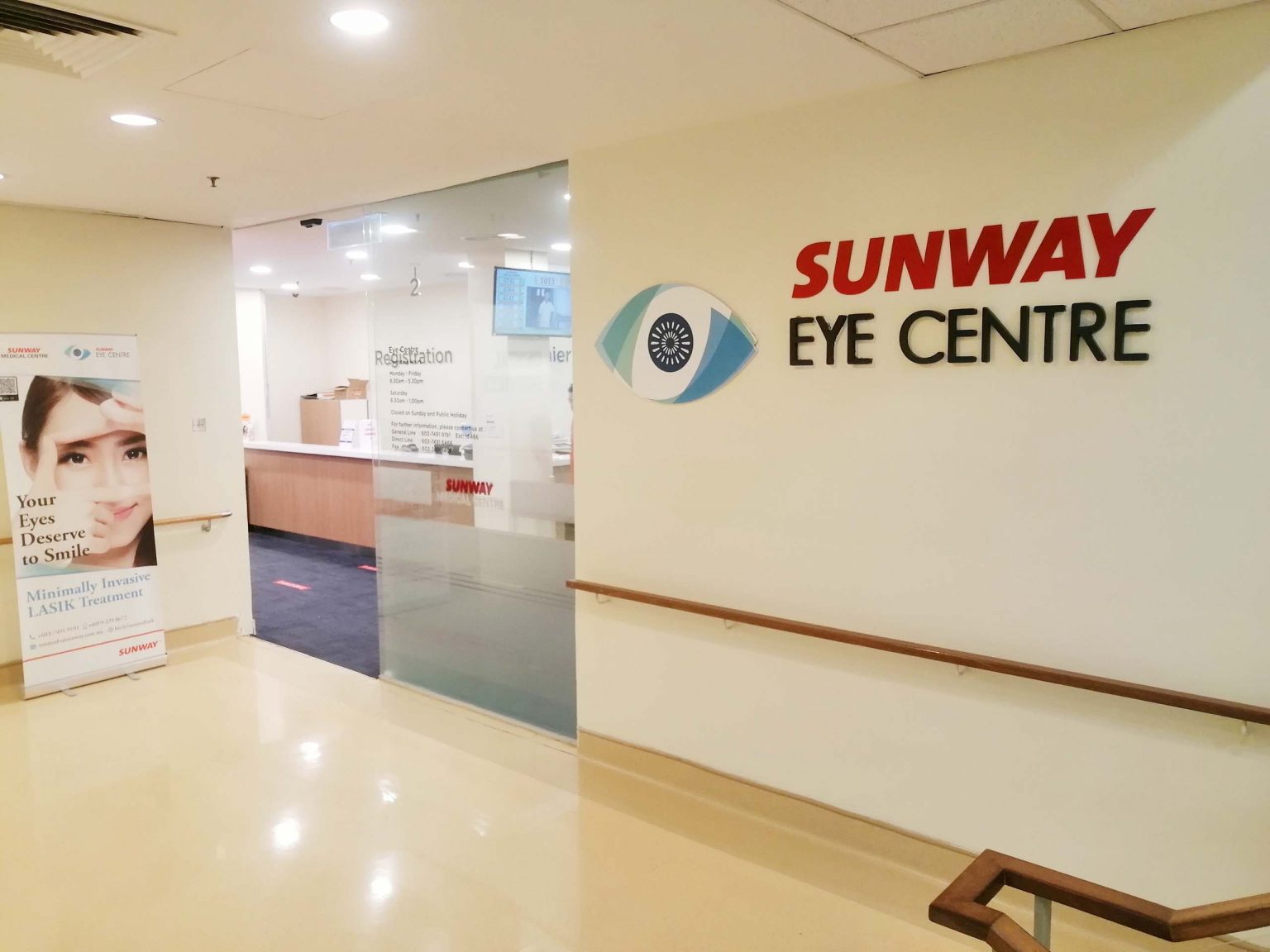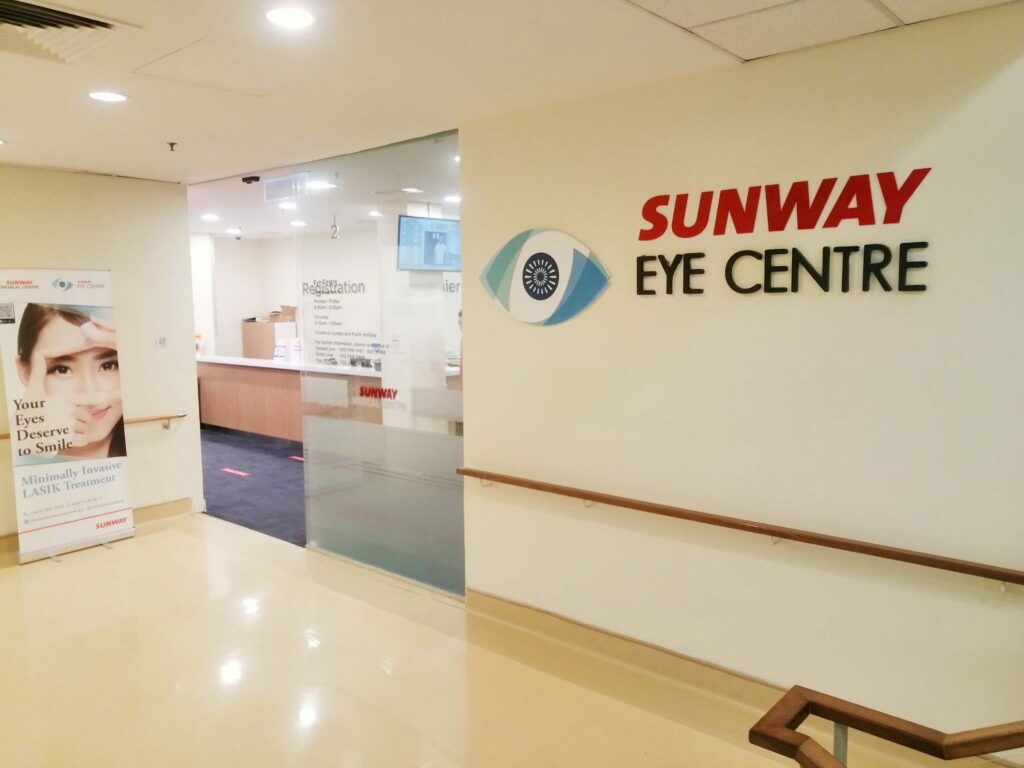 Sunway Eye Centre delivers careful and affordable eye care that precisely follows international medical standards. The eye clinic staff include a wide array of eye-care specialists such as ophthalmologists, optometrists, an orthoptist, and an ocularist. This makes it more convenient for the patient and allows an easy solution to several eye-care worries at once. They work in close proximity with healthcare experts across their chain of healthcare services to ensure that the patient gets the very best care and treatment. All of this also comes at an affordable price, without the worry of long medical bills. With their special healthcare professionals, the centre ensures that the patients are in completely safe hands and therefore can go through a worry-free and hassle-free experience.
Sunway Eye Centre is located on the 1st floor of Tower B of the Sunway Medical Centre in Selangor, which also hosts several other multidisciplinary healthcare centres. They provide a vast range of services including Comprehensive Eye Examination, Cataract Surgery, Corneal and External Eye Diseases, Diabetic Eye Treatment, and so on. The centre also comes with an on-site pharmacy, parking, as well as special access for disabled people. Opening hours are 8:30 am every day except Sunday.
Subang Eye Specialist Centre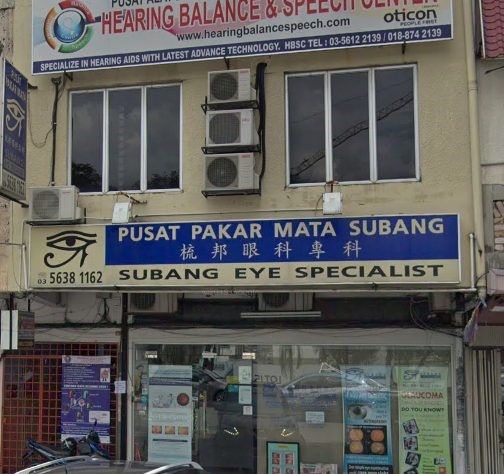 Subang Eye Specialist Centre provides a wide range of eye-care services with the help of the latest medical equipment. They ensure care, hospitality, and the latest testing equipment, all at a very affordable cost. Their eye doctors as well as in-house optometrists dedicate their time to each patient, making sure they have a smooth process throughout. The doctors meticulously guide the patients through their eye issues and provide them with the best and safest solutions. Professional service accompanies personal touch. Their services include several eye exams, diabetic retinopathy screening, refraction for children, cataract treatment, eye exams, glaucoma treatment, dry or wet eyes treatment, low vision exam, and panretinal photocoagulation, among others. They are also well-equipped with anterior segment imaging, digital retinal photography, and automated perimetry to make the treatment more convenient.
Subang Eye Specialist Centre is located in Selangor. Opening hours are at 10 am every day except Sunday. The waiting time is short and the staff ensure that the patients can undergo an easy experience in and out of the doctor's office.
Vista Eye Specialist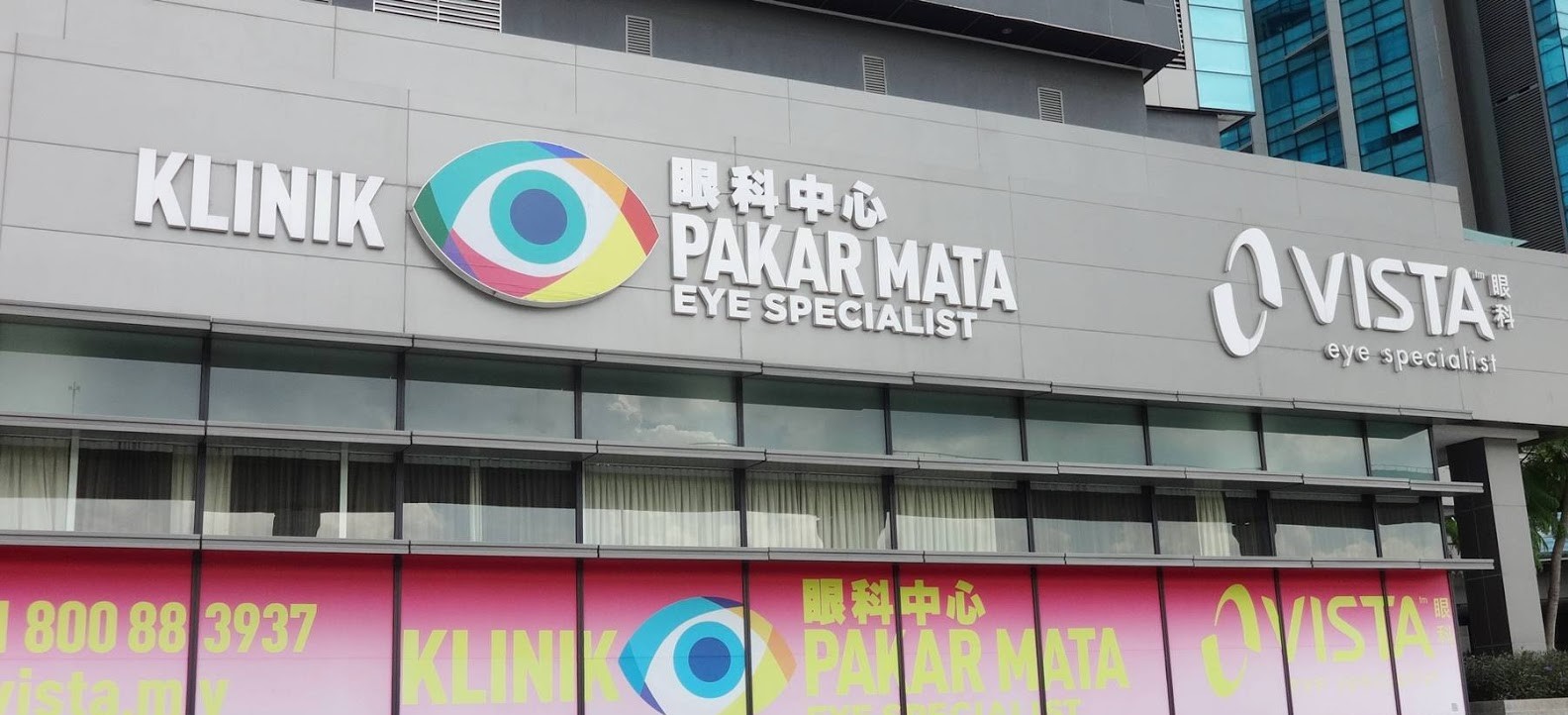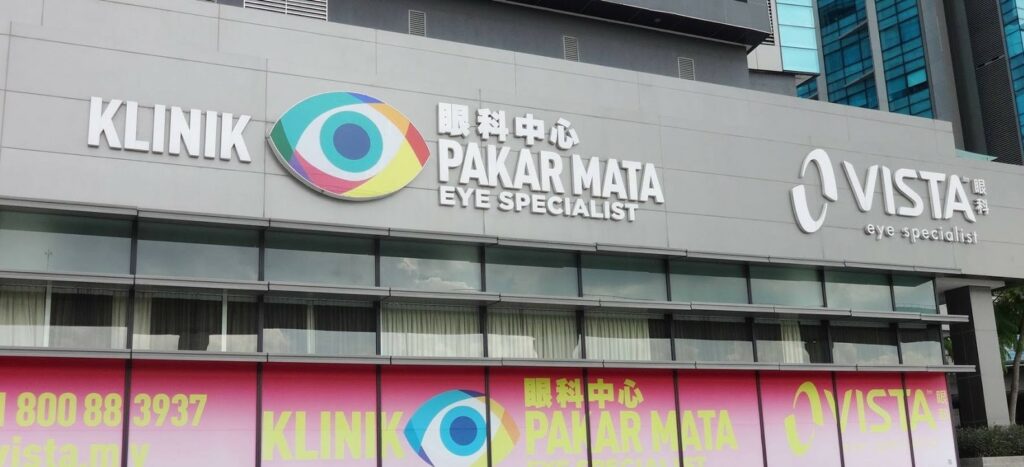 Vista Eye Specialist believes in streamlining its services to ensure the best treatments and experience. They work with a limited catalogue of services in which they are experts. They strive for efficiency while maintaining safety standards, making their services affordable and well-planned.
Established in 1999, Vista Eye Specialist has thousands of satisfied patients and many years of experience under their belt. They are well-equipped with the best technology for all kinds of eye-care issues including LASIK and cataracts. They also have a dedicated optometry department with in-house optometrists. With their help, the patients can have a peaceful and worry-free treatment process from start to finish. The services offered by Vista Eye Specialist include Laser Eye Surgeon Consultation, iLASIK, LASIK with IntraLase, Cataract Treatment, Eye Exam, Dry Eye Treatment, Kid Myopia Program, Eye Specialist Consultation, Glaucoma Treatment, Intraocular Lenses, RLE – Refractive Lens Exchange, etc.
Vista Eye Specialists are at several locations in Malaysia including one in Selangor. Their professional experts are easy to consult via their online portal.
Optimax Eye Specialist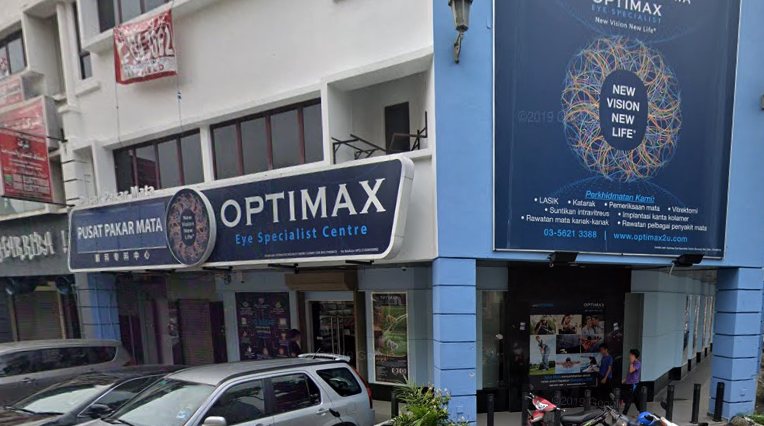 Optimax Eye Specialist guarantees the best service owing to their 27 years of experience in the field. The centre delivers a wide range of eye exams, all under one roof. They house the best medical equipment and technology for ASA, LASIK, SMILE, ICL, RLE, Ortho-k, and RGP. Their methods of treatment and technology are the same as the world's most renowned eye laser centres. This saves the patients the hassle of booking several appointments at different centres.
Optimax Eye Specialist has a network of medical facilities at different locations which interconnect, allowing the patient maximum comfort and completely worry-free service. They have many experienced eye doctors under their wing along with a separate optometry department with qualified optometrists, who create a safe and dependable environment for the patients. They ensure every patient has the best experience before and after the treatment. Their most popular treatments (among a vast range of treatments) include LASEK, Laser Eye Surgeon Consultation, LASIK, Epi-LASIK, LASIK with IntraLase, Cataract Treatment, Eye Drops, Eye Exam, Eye Specialist Consultation, Glaucoma Treatment, RLE – Refractive Lens Exchange. Their online portal allows easy appointments and consultations.
Optimax Eye Specialist has several branches in Malaysia including a centre in Selangor.
Bottom line
This list surmises some of the best optometrists in Subang. But if you are looking for top-notch optometrists offering quality vision care and management along with an optical store that houses an enviable spectacle collection, Malaya Optical is always your best option. Visit the retail store now, or book an appointment from the website today!