Tips for travelling with contact lenses
For those who wear it regularly, planning an additional step of the contact lenses more often before embarking on any trip. It is to ensure these items fit into your luggage while it doesn't require such a time-consuming preparation. Contact lenses are great for travelling. Hence, as you travel your eyes may dry out and since you're breaking your routine, you'll forget to keep up your lenses properly.  By using these simple five tips for travelling with contact lenses, you can pack up quickly and enjoy the rest of your trip.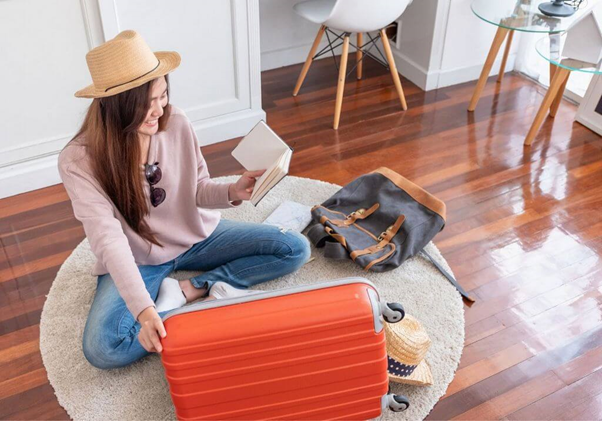 Contact lens tips for traveller;
Buy a small solution contact bottle – instead of packing an oversized bottle of contact solution, invest in a travel-sized solution pack which is design for travel.
Do not wear contact on long flight – because contact lenses are partly made up of water, low humidity on the plane can dry out your lens, will causing discomfort. For a long domestic or international flights, please wear your eye glasses, instead of wearing contact lenses.
Follow your cleaning and storage routines – during your travel, it is easy to fall asleep by using contact lenses and forgetting to clean them, you can set alarm on your phone, computer or tablet for reminder to clean and store your contacts. It is important to maintain your regular contact lens routine as much as possible.
Ensuring to have plentiful supply of contact lenses – beforehand, you must calculate on how many contacts that you need for your trip. Also, you can put your contacts storage in your hand luggage or backpacks for an easier to access or clean up your lenses in case your flight is delay.
 Packing your glasses too – flights, long drives with an air quality will make your eyes dry. Switch to wear glasses until you reach your destination is the other alternatives.
Travel can also be a time to experiment with daily disposable lenses that not much require any maintenance and can be replaced with a pair of glasses for maximum comfort. Lastly, always travel with your copy of your eyes prescription and get the best advice from your ophthalmologist before you travel. To meet an optometrists, book your appointment now with Malaya Optical Optometrists.