Perlukan kanta preskripsi baharu? Ada masalah? Tidak boleh membuat keputusan? Kemudian, Hoya ialah jenama anda. Mengeluarkan rangkaian Kanta Preskripsi Penglihatan Tunggalkepada Kanta Progresif Bentuk Bebas Sangat Disesuaikan yang juga dikenali di Malaysia sebagai Kanta Multifokal.

Sejak cermin mata dicipta reka bentuk kanta telah menjadi sedikit seperti "satu saiz untuk semua". HOYA adalah antara yang pertama merevolusikan kanta melalui reka bentuk inovatif dan penyelidikan dan pembangunan berterusan mereka. HOYA membekalkan kanta berkualiti premium untuk memenuhi keperluan dan gaya hidup setiap orang.
Ingin mendapat maklumat yang lebih baik tentang kanta apa yang ada dalam cermin mata anda dan tentang penyelesaian terbaik untuk keperluan penglihatan anda? HOYA memberi anda pilihan dan mempunyai penyelesaian…
Kami menawarkan rangkaian lengkap penglihatan tunggal dan pelbagai fokus daripada kanta Hoya untuk memenuhi keperluan gaya hidup anda. Untuk memberikan anda penyelesaian penglihatan yang terbaik, bahagian tapak web ini memberi anda petunjuk dan pemahaman tentang jenis kanta yang paling sesuai dengan keperluan anda dan keluarga anda. Seperti cap jari, tiada dua mata yang betul-betul sama. Pembetulan untuk memulihkan dan meningkatkan penglihatan seseorang harus sama unik, oleh itu HOYA telah menghasilkan teknologi kanta terkemuka dunia yang membetulkan keperluan pembetulan khusus setiap mata.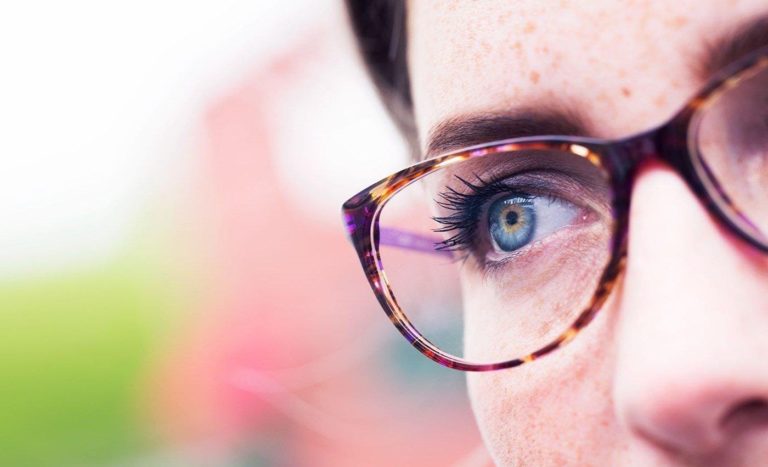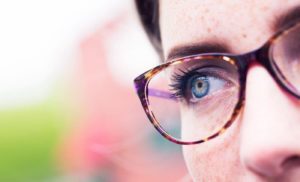 Its what's inside your frames that counts and HOYA is dedicated in giving you access to information that will assist you in making the best decision for you and your family's eye health needs.
Berikut adalah pelbagai jenis
Kanta Penglihatan Tunggal untuk penglihatan jarak jauh atau penglihatan dekat.
Untuk membantu membetulkan penglihatan anda dari jauh, tanya optometris anda tentang kanta HOYA NuLux EP. Kanta ini direka bentuk dengan teliti menggunakan teknologi canggih untuk menjadi  lebih nipis ,  rata  dan  lebih ringan  daripada kanta biasa, memberikan anda penglihatan yang lebih luas, jelas dan keselesaan sepanjang hari.
Teknologi canggih reka bentuk kanta NuLux EP mengambil kira 'gerakan mata' anda yang mengurangkan keletihan mata dan ketegangan mata, menawarkan penglihatan yang jelas sepanjang hari.
Beberapa Kebaikan kanta NuLux EP:-
• Bidang pandangan 77% lebih luas bermakna kurang pusing kepala, mengurangkan ketegangan leher
• Penglihatan yang jelas, semula jadi dan dipakai sepanjang hari
• 100% perlindungan daripada sinaran UVA dan UVB
• Ketebalan kanta yang lebih rata mengurangkan pembesaran murid meningkatkan penampilan kosmetik
• Lebih nipis , reka bentuk kanta yang lebih ringan mengurangkan mata yang letih apabila dipakai untuk jangka masa yang lama
• Ketahanan dengan 'SFT Multi-coat' yang sangat tahan calar sebagai standard
Bosan memakai cermin mata anda sepanjang hari?
Kanta penglihatan tunggal biasanya bukan penyelesaian untuk keperluan membaca anda. Cermin mata bacaan penglihatan tunggal hanya sesuai untuk melihat sehingga 40cm di hadapan anda, apa-apa yang lebih jauh akan menjadi kabur.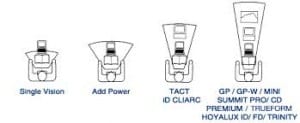 Kanta HOYAlux Desk adalah seperti kanta penglihatan tunggal, namun dengan faedah tambahan fokus lanjutan sehingga 2 meter supaya anda akan mempunyai penglihatan yang jelas untuk bukan sahaja membaca tetapi untuk melihat sekeliling. Contohnya jika anda sedang duduk di meja makan dan anda sedang membaca surat khabar anda, dengan cermin mata membaca anda hanya akan dapat melihat dan membaca halaman tersebut manakala makanan di atas meja dan mana-mana orang yang duduk di meja akan kelihatan kabur. Dengan kanta Meja halaman akan jelas serta makanan di atas meja dan orang di sekeliling anda. Kanta meja amat sesuai untuk persekitaran pejabat.
Faedah kanta HOYAlux Desk termasuk:
Menawarkan keselesaan sepanjang hari tanpa perlu berulang kali menanggalkan cermin mata penglihatan tunggal anda sepanjang hari.

Membantu mencegah keletihan dan kerengsaan mata, serta sakit kepala.

Menyediakan keselesaan dan kemudahan sepanjang hari, dalam semua keadaan kerja.
Silau dan memantulkan cahaya matahari boleh menjejaskan atau menghalang penglihatan anda dalam aktiviti harian. Kanta berwarna biasa mengurangkan jumlah cahaya yang boleh dilihat, namun ia tidak banyak membantu untuk menghilangkan silau. Cermin mata hitam Polarized Premium HOYA NuPolar boleh meliputi hampir semua preskripsi dan sesuai untuk semua orang.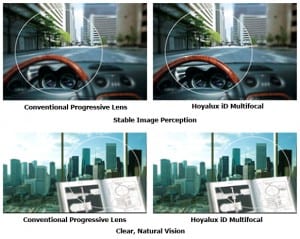 Sama ada anda menjalani kehidupan luar yang sibuk atau menikmati bacaan santai di halaman rumah, HOYA NuPolar ialah cermin mata hitam preskripsi untuk anda.
Faedah cermin mata hitam HOYA NuPolar Prescription:
Memperbaiki penglihatan dengan menghalang 'silau membutakan'

Kurang juling meningkatkan keselesaan sepanjang hari

Keterlihatan dan keselamatan yang lebih baik semasa memandu, menyebabkan keletihan mata berkurangan

Perlindungan daripada sinaran UVA dan UVB berbahaya matahari – 100%

Tersedia dalam rangkaian tiga warna – Kelabu, Hijau dan Coklat

Salutan kalis calar Super Keras Dua Sisi adalah standard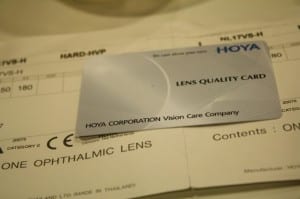 Kanta Progresif atau Kanta Multifokal adalah kegunaan terbaik untuk individu yang mempunyai masalah membaca. Di Malaya Optical di Damansara Uptown atau Subang SS15, Optometris kami layak untuk menetapkan pelbagai jenis reka bentuk kanta progresif Hoya yang paling sesuai dengan gaya hidup dan keperluan anda.
Berbilang fokus biasa atau standard adalah sedikit seperti "satu saiz-muat-semua" dan boleh mengambil sedikit masa untuk membiasakan diri kerana selalunya pemakai mengalami herotan imej dan perasaan tidak seimbang sepanjang hari.
Kanta iD LifeStyle menawarkan kebebasan visual dan perasaan yakin dan seimbang sepanjang hari. Dengan bidang pandangan yang lebih luas dan ketepatan visual yang dioptimumkan untuk keselesaan sepanjang hari. Kanta iD LifeStyle juga menawarkan interaksi lancar antara tontonan dekat dan jauh serta persepsi imej yang stabil dalam semua arah. Tidak seperti kanta berbilang fokus biasa, kanta iD LifeStyle dioptimumkan mengikut preskripsi setiap orang, memberikan penglihatan stabil yang jelas dan penyesuaian pantas.
Bagi mereka yang sering mengalami ketegangan mata dan sakit kepala, kanta iD LifeStyle direka untuk mengurangkan putaran mata yang seterusnya mengurangkan ketegangan mata dan sakit kepala.

Bagi mereka yang inginkan keselesaan sepanjang hari, kanta iD LifeStyle direka untuk memberi anda medan pandangan yang lebih luas dengan pergerakan kepala yang kurang dan keselesaan sepanjang hari.

Bagi orang yang mahukan penglihatan semula jadi tanpa penyesuaian, kanta iD Lifestyle menawarkan perkembangan yang mudah dan semula jadi dari dekat ke pertengahan kepada penglihatan jarak jauh pada setiap masa.
Tempah temu janji anda dengan optometris yang terdekat di Malaya Optical KL sekarang!
1.50 INDEX MULTIFOCAL SK HOYA PHGP75 HM NO CYL UV
1.55 INDEX MULTIFOCAL SK HOYA STELLIFY PAL MINI HVP UV
1.50 INDEX MULTIFOCAL RX HOYA PHGP HM UV
1.50 INDEX MULTIFOCAL RX HOYA PHGP HVP UV
1.50 INDEX MULTIFOCAL HOYA PHGP SFT UV
1.50 INDEX MULTIFOCAL HOYA PHGS HM UV
1.55 INDEX MULTIFOCAL HOYA STELLIFY PAL MINI HVP UV
1.55 INDEX MULTIFOCAL HOYA STELLIFY MINI HVP UV
1.50 INDEX MULTIFOCAL HOYA SUMMIT PRO HM UV
1.50 INDEX MULTIFOCAL HOYA SUMMIT PRO HVP UV
1.50 INDEX MULTIFOCAL HOYA SUMMIT PRO SFT UV
1.50 INDEX MULTIFOCAL HOYA SUMMIT CD HM UV
1.50 INDEX MULTIFOCAL HOYA SUMMIT CD HVP UV
1.50 INDEX MULTIFOCAL HOYA SUMMIT CD SFT UV
1.50 INDEX MULTIFOCAL HOYA FD SFT UV
1.53 INDEX MULTIFOCAL HOYA SUMMIT PRO HV UV
1.60 INDEX MULTIFOCAL HOYA PHEX STF UV
1.60 INDEX MULTIFOCAL HOYA PHES STF UV
1.60 INDEX MULTIFOCAL HOYA SUMMIT PRO SFT UV
1.60 INDEX MULTIFOCAL HOYA SUMMIT CD SFT UV
1.60 INDEX MULTIFOCAL HOYA FD SFT UV
1.60 INDEX MULTIFOCAL HOYA ID SFT UV
1.67 INDEX MULTIFOCAL HOYA SUMMIT PRO TRUE FORM SFT UV
1.67 INDEX MULTIFOCAL HOYA SUMMIT CD SFT UV
1.67 INDEX MULTIFOCAL HOYA FD SFT UV
1.67 INDEX MULTIFOCAL HOYA ID SFT UV
1.70 INDEX MULTIFOCAL HOYA SUMMIT PRO SFT UV
1.70 INDEX MULTIFOCAL HOYA SUMMIT CD SFT UV
1.70 INDEX MULTIFOCAL HOYA ID SFT UV
1.50 INDEX MULTIFOCAL HOYA SUMMIT CD TRANSITION 6 HVP UV
1.50 INDEX MULTIFOCAL HOYA FD TRANSITION 6 SFT UV
1.53 INDEX MULTIFOCAL HOYA SUMMIT PRO TRANSITION 6 HVP UV
1.53 INDEX MULTIFOCAL HOYA SUMMIT CD TRANSITION 6 HVP UV
1.60 INDEX MULTIFOCAL HOYA SUMMIT PRO TRANSITION 6 HVP UV
1.67 INDEX MULTIFOCAL HOYA SUMMIT PRO TRANSITION 6 HVP UV
1.67 INDEX MULTIFOCAL HOYA SUMMIT CD TRANSITION 6 HVP UV
1.50 INDEX MULTIFOCAL HOYA DESK HM ( PHGTACT 1.5 )
1.50 INDEX MULTIFOCAL HOYA DESK HVP ( PHGTACT 1.5 )
1.50 INDEX MULTIFOCAL HOYA DESK SFT ( PHGTACT 1.5 )
1.50 INDEX MULTIFOCAL HOYA SUMMIT CD TRUE FORM SFT UV
1.50 INDEX MULTIFOCAL HOYA SUMMIT CD TRUE FORM TRANSITION 6 UV
1.60 INDEX MULTIFOCAL HOYA SUMMIT CD TRUE FORM SFT UV RX
1.60 INDEX MULTIFOCAL HOYA TRANSITION 6 SUMMIT CD TRUE FORM  SFT UV
1.60 INDEX MULTIFOCAL RX HOYA SUMMIT PRO TRUE FORM SFT UV
1.60 INDEX MULTIFOCAL RX HOYA SUMMIT PRO TRUE FORM TRANSITION 6 SFT UV
1.50 INDEX MULTIFOCAL RX HOYA PHGS SFT UV
1.50 INDEX MULTIFOCAL RX HOYA SUMMIT PRO TRUE FORM SFT UV
1.50 INDEX MULTIFOCAL RX HOYA SUMMIT PRO TRANSITION 6 SFT UV
1.53 INDEX MULTIFOCAL RX HOYA FD SFT UV
1.53 INDEX MULTIFOCAL RX HOYA FD PHOTOCHOMATIC SUNTECH SFT UV
1.53 INDEX MULTIFOCAL RX HOYA FD TRANSITION 6 SFT UV
1.53 INDEX MULTIFOCAL RX HOYA ID SFT UV
1.53 INDEX MULTIFOCAL RX HOYA ID PHOTOCHROMATIC SUNTECH SFT UV
1.55 INDEX MULTIFOCAL RX HOYA STELLIFY PAL PHOTOCHROMATIC SOLIO HVP UV
1.55 INDEX MULTIFOCAL RX HOYA STELLIFY MINI PHOTOCHROMATIC SOLIO HVP UV
1.60 INDEX MULTIFOCAL RX HOYA PHGT STF UV (TACT)
1.60 INDEX MULTIFOCAL RX HOYA PHGP STF UV
1.60 INDEX MULTIFOCAL RX HOYA PHGP TRANSITION 6 HVP UV
1.60 INDEX MULTIFOCAL RX HOYA PHGS STF UV
1.60 INDEX MULTIFOCAL RX HOYA PHGS TRANSITION 6 HVP UV
1.60 INDEX MULTIFOCAL RX HOYA SUMMIT PRO PHOTOCHOMATIC SUNTECH HVP UV
1.60 INDEX MULTIFOCAL RX HOYA SUMMIT CD PHOTOCHROMATIC SUNTECH HVP UV
1.60 INDEX MULTIFOCAL RX HOYA SUMMIT CD TRANSITION 6 SFT UV
1.60 INDEX MULTIFOCAL RX HOYA FD PHOTOCHROMATIC SUNTECH SFT UV
1.60 INDEX MULTIFOCAL RX HOYA FD TRANSITION 6 SFT UV
1.60 INDEX MULTIFOCAL RX HOYA ID PHOTOCHROMATIC SUNTECH SFT UV
1.60 INDEX MULTIFOCAL RX HOYA TRINITY SFT UV
1.67 INDEX MULTIFOCAL RX HOYA SUMMIT PRO SFT UV
1.67 INDEX MULTIFOCAL RX HOYA SUMMIT PRO TRUE FORM TRANSITION 6 HVP UV
1.67 INDEX MULTIFOCAL RX HOYA SUMMIT CD TRUE FORM SFT UV
1.67 INDEX MULTIFOCAL RX HOYA FD PHOTOCHROMATIC SUNTECH SFT UV
1.67 INDEX MULTIFOCAL RX HOYA FD TRANSITION 6 SFT UV
1.67 INDEX MULTIFOCAL RX HOYA ID PHOTOCHROMATIC SUNTECH SFT UV
1.67 INDEX MULTIFOCAL RX HOYA TRINITY SFT UV
1.74 INDEX MULTIFOCAL RX HOYA TRINITY SFT UV
1.50 INDEX MULTIFOCAL RX HOYA DESK UNCOAT (PHGTACT 1.5)
1.50 INDEX MULTIFOCAL RX HOYA PHGP UNCOAT UV
1.50 INDEX MULTIFOCAL RX HOYA PHGS UNCOAT UV
1.50 INDEX MULTIFOCAL RX HOYA PHGS HVP UV
1.50 INDEX MULTIFOCAL RX HOYA SUMMIT PRO TRUE FORM TRANSITION 6 SFT UV
1.50 INDEX MULTIFOCAL RX HOYA FD PHOTOCHROMATIC SUNTECH SFT UV
1.53 INDEX MULTIFOCAL RX HOYA SUMMIT PRO TRUE FORM SFT UV
1.53 INDEX MULTIFOCAL RX HOYA TRANSITION 6 SUMMIT PRO TRUE FORM  HVP UV
1.53 INDEX MULTIFOCAL RX HOYA SUMMIT CD SFT UV
1.53 INDEX MULTIFOCAL RX HOYA SUMMIT CD TRUE FORM SFT UV
1.53 INDEX MULTIFOCAL RX HOYA TRANSITION 6 SUMMIT CD TRUE FORM  SFT UV
1.67 INDEX MULTIFOCAL RX HOYA TRANSITION 6 SUMMIT TRUE FORM  HVP UV
1.50 INDEX SINGLE VISION DISTANCE / READING SK HOYA ASPHERIC HVP UV ( NULUX 1.50-HVP )
1.50 INDEX SINGLE VISION DISTANCE / READING SK HOYA ASPHERIC TRANSITION HVP UV ( NULUX 1.50-TRANSITION )
1.50 INDEX SINGLE VISION DISTANCE / READING SK HOYA SPHERIC ( 70 ) HC UV ( HILUX 1.50-HC )
1.50 INDEX SINGLE VISION DISTANCE / READING SK HOYA SPHERIC ( 70 ) UNCOAT UV ( HILUX 1.50-UNCOAT )
1.50 INDEX SINGLE VISION DISTANCE / READING SK HOYA SPHERIC ( 70 ) HM UV ( HILUX 1.50-HM )
1.50 INDEX SINGLE VISION DISTANCE / READING SK HOYA SPHERIC HILUX THIN HV UV ( HILUX THIN 1.50-HV )
1.53 INDEX SINGLE VISION DISTANCE / READING SK HOYA SPHERIC HV UV ( HILUX 1.53-HV )
1.55 INDEX SINGLE VISION DISTANCE / READING SK HOYA SV STELLIFY HVP UV ( STELLIFY 1.55-HVP ) SK
1.55 INDEX SINGLE VISION DISTANCE / READING SK HOYA STELLIFY HC UV (STELLIFY 1.55-HC )
1.60 INDEX SINGLE VISION DISTANCE / READING SK HOYA STELLIFY HVP UV ( STELLIFY 1.60-HVP )
1.60 INDEX SINGLE VISION DISTANCE / READING SK HOYA ASPHERIC HVP UV ( NULUX 1.60-HVP )
1.60 INDEX SINGLE VISION DISTANCE / READING SK HOYA ASPHERIC SFT UV ( NULUX 1.60-SFT )
1.60 INDEX SINGLE VISION DISTANCE / READING SK HOYA SPHERIC HVP UV ( HILUX 1.60-HVP )
1.67 INDEX SINGLE VISION DISTANCE / READING SK HOYA ASPHERIC HVP UV ( NULUX 1.67-HVP )
1.67 INDEX SINGLE VISION DISTANCE / READING SK HOYA ASPHERIC SFT UV ( NULUX 1.67-SFT )
1.67 INDEX SINGLE VISION DISTANCE / READING SK HOYA SPHERIC HVP UV ( HILUX 1.67-HVP )
1.70 INDEX SINGLE VISION DISTANCE / READING SK HOYA ASPHERIC HVP UV ( NULUX 1.70-HVP )
1.70 INDEX SINGLE VISION DISTANCE / READING SK HOYA ASPHERIC SFT UV ( NULUX 1.70-SFT )
1.50 INDEX SINGLE VISION DISTANCE / READING SK HOYA ADDPOWER HV UV ( ADDPOWER 1.50-HV )
1.50 INDEX SINGLE VISION DISTANCE / READING RX HOYA ASPHERIC HVP UV ( NULUX 1.50-HVP )
1.50 INDEX SINGLE VISION DISTANCE / READING RX HOYA ASPHERIC SFT UV ( NULUX 1.50-SFT )
1.50 INDEX SINGLE VISION DISTANCE / READING RX HOYA ASPHERIC TRANSITION HVP UV ( NULUX 1.50-TRANSITION HVP )
1.50 INDEX SINGLE VISION DISTANCE / READING RX HOYA SPHERIC HC UV ( HILUX 1.50-HC )
1.50 INDEX SINGLE VISION DISTANCE / READING RX HOYA SPHERIC UNCOAT UV ( HILUX 1.50-UNCOAT )
1.50 INDEX SINGLE VISION DISTANCE / READING RX HOYA SPHERIC HM UV ( HILUX 1.50-HM )
1.50 INDEX SINGLE VISION DISTANCE / READING RX HOYA SPHERIC HILUX THIN HVP UV ( HILUX THIN 1.50-HVP )
1.53 INDEX SINGLE VISION DISTANCE / READING RX HOYA ASPHERIC SFT UV ( NULUX 1.53-SFT )
1.53 INDEX SINGLE VISION DISTANCE / READING RX HOYA SPHERIC HV UV ( HILUX 1.53-HV )
1.53 INDEX SINGLE VISION DISTANCE / READING RX HOYA SPHERIC TRANSITION HVP UV ( HILUX 1.53-TRANSITION HVP )
1.53 INDEX SINGLE VISION DISTANCE / READING RX HOYA SPHERIC TRANSITION SFT UV ( HILUX 1.53-TRANSITION SFT )
1.55 INDEX SINGLE VISION DISTANCE / READING RX HOYA STELLIFY HC UV (STELLIFY 1.55-HC )
1.55 INDEX SINGLE VISION DISTANCE / READING RX HOYA STELLIFY HVP UV ( STELLIFY 1.55-HVP )
1.55 INDEX SINGLE VISION DISTANCE / READING RX HOYA STELLIFY PHOTOCHROMATIC PHOTO HVP UV (STELLIFY 1.55-PHOTO HVP )
1.60 INDEX SINGLE VISION DISTANCE / READING RX HOYA DOUBLE ASPHERIC HVP UV ( NULUX EP 1.60-HVP )
1.60 INDEX SINGLE VISION DISTANCE / READING RX HOYA DOUBLE ASPHERIC SFT UV ( NULUX EP 1.60-SFT )
1.60 INDEX SINGLE VISION DISTANCE / READING RX HOYA DOUBLE ASPHERIC PHOTOCHROMATIC SUNTECH HVP UV ( NULUX EP 1.60-SUNTECH )
1.60 INDEX SINGLE VISION DISTANCE / READING RX HOYA ASPHERIC HVP UV ( NULUX 1.60-HVP )
1.60 INDEX SINGLE VISION DISTANCE / READING RX HOYA ASPHERIC SFT UV ( NULUX 1.60-SFT )
1.60 INDEX SINGLE VISION DISTANCE / READING RX HOYA ASPHERIC TRANSITION SFT UV ( NULUX 1.60-TRANSITION SFT )
1.60 INDEX SINGLE VISION DISTANCE / READING RX HOYA SPHERIC HVP UV ( HILUX 1.60-HVP )
1.60 INDEX SINGLE VISION DISTANCE / READING RX HOYA SPHERIC SFT UV ( HILUX 1.60-SFT )
1.60 INDEX SINGLE VISION DISTANCE / READING RX HOYA SPHERIC TRANSITION SFT UV ( HILUX 1.60-TRANSITION SFT )
1.67 INDEX SINGLE VISION DISTANCE / READING RX HOYA DOUBLE ASPHERIC HVP UV ( NULUX EP 1.67-HVP )
1.67 INDEX SINGLE VISION DISTANCE / READING RX HOYA DOUBLE ASPHERIC SFT UV ( NULUX EP 1.67-SFT )
1.67 INDEX SINGLE VISION DISTANCE / READING RX HOYA DOUBLE ASPHERIC PHOTOCHOMATIC SUNTECH HVP UV ( NULUX EP 1.67- SUNTECH HVP )
1.67 INDEX SINGLE VISION DISTANCE / READING RX HOYA ASPHERIC HVP UV ( NULUX 1.67-HVP )
1.67 INDEX SINGLE VISION DISTANCE / READING RX HOYA ASPHERIC SFT UV ( NULUX 1.67-SFT )
1.67 INDEX SINGLE VISION DISTANCE / READING RX HOYA ASPHERIC TRANSITION SFT UV ( NULUX 1.67-TRANSITION SFT )
1.67 INDEX SINGLE VISION DISTANCE / READING RX HOYA SPHERIC HVP UV ( HILUX 1.67-HVP )
1.67 INDEX SINGLE VISION DISTANCE / READING RX HOYA SPHERIC SFT UV ( HILUX 1.67-SFT )
1.67 INDEX SINGLE VISION DISTANCE / READING RX HOYA SPHERIC TRANSITION HVP UV ( HILUX 1.67-TRANSITION HVP )
1.70 INDEX SINGLE VISION DISTANCE / READING RX HOYA DOUBLE ASPHERIC HVP UV ( NULUX EP 1.70-HVP )
1.70 INDEX SINGLE VISION DISTANCE / READING RX HOYA DOUBLE ASPHERIC SFT UV ( NULUX EP 1.70-SFT )
1.70 INDEX SINGLE VISION DISTANCE / READING RX HOYA ASPHERIC HVP UV ( NULUX  1.70-HVP )
1.70 INDEX SINGLE VISION DISTANCE / READING RX HOYA ASPHERIC SFT UV ( NULUX  1.70-SFT )
1.74 INDEX SINGLE VISION DISTANCE / READING RX HOYA DOUBLE ASPHERIC SFT UV ( NULUX EP 1.74-SFT )
1.50 INDEX SINGLE VISION DISTANCE / READING RX HOYA SPHERIC TINT HC UV ( HILUX 1.50-TINT HC )
1.50 INDEX SINGLE VISION DISTANCE / READING RX HOYA SPHERIC TINT HM UV ( HILUX 1.50-TINT HM )
1.50 INDEX SINGLE VISION DISTANCE / READING RX HOYA REMARK HVP UV ( REMARK 1.50-HVP )
1.50 INDEX SINGLE VISION DISTANCE / READING RX HOYA REMARK SFT UV ( REMARK 1.50-SFT )
1.60 INDEX SINGLE VISION DISTANCE / READING RX HOYA REMARK SFT UV ( REMARK 1.60-SFT )
1.60 INDEX SINGLE VISION DISTANCE / READING RX HOYA REMARK PHOTOCHROMATIC SUNTECH HVP UV ( REMARK 1.60 SUNTECH )
1.67 INDEX SINGLE VISION DISTANCE / READING RX HOYA REMARK HVP UV ( REMARK 1.67-HVP )
1.67 INDEX SINGLE VISION DISTANCE / READING RX HOYA REMARK SFT UV ( REMARK 1.67-SFT )
1.67 INDEX SINGLE VISION DISTANCE / READING RX HOYA REMARK PHOTOCHOMATIC SUNTECH HVP UV ( REMARK 1.67-SUNTECH HVP )
1.50 INDEX SINGLE VISION DISTANCE / READING RX HOYA ADDPOWER HC UV ( ADDPOWER 1.50-HC )
1.50 INDEX SINGLE VISION DISTANCE / READING RX HOYA ADDPOWER HM UV ( ADDPOWER 1.50-HM )
1.50 INDEX SINGLE VISION DISTANCE / READING RX HOYA ADDPOWER HVP UV ( ADDPOWER 1.50-HVP )
1.50 INDEX MULTIFOCAL OFFICE RX HOYA AMPLITUDE TRUE FORM SFT 11MM UV
1.50 INDEX MULTIFOCAL OFFICE RX HOYA AMPLITUDE TRUE FORM SFT 15MM UV
1.60 INDEX MULTIFOCAL OFFICE RX HOYA AMPLITUDE TRUE FORM SFT 11MM UV
1.60 INDEX MULTIFOCAL OFFICE RX HOYA AMPLITUDE TRUE FORM SFT 15MM UV