Freshlook contact lenses are one of the most popular brand of coloured contact lenses, manufactured by leading eye care experts Alcon Vision. They are designed to work for people with both light and dark coloured eyes, to enhance your eye colour for either a subtle or dramatic look. Freshlook have an extensive range of convenient wearing options and colours to choose from, so you can create a look to suit your look and lifestyle. The first '3-in-1' colour contact lens, this stylish lens innovatively blends three different shades together, creating a look that enhances your natural eye colour and mimics the varying tones of irises.
Freshlook offers prescription contact lenses for myopia (short-sightedness), hyperopia (long-sightedness) and available for people who do not require a prescription contact lenses, in plano form. Coloured contact lenses are classed as a medical product and you will need supervision of an eye care professional before trying them out to ensure they are suitable for your eyes.
Freshlook Contact Lenses Range
Freshlook Monthly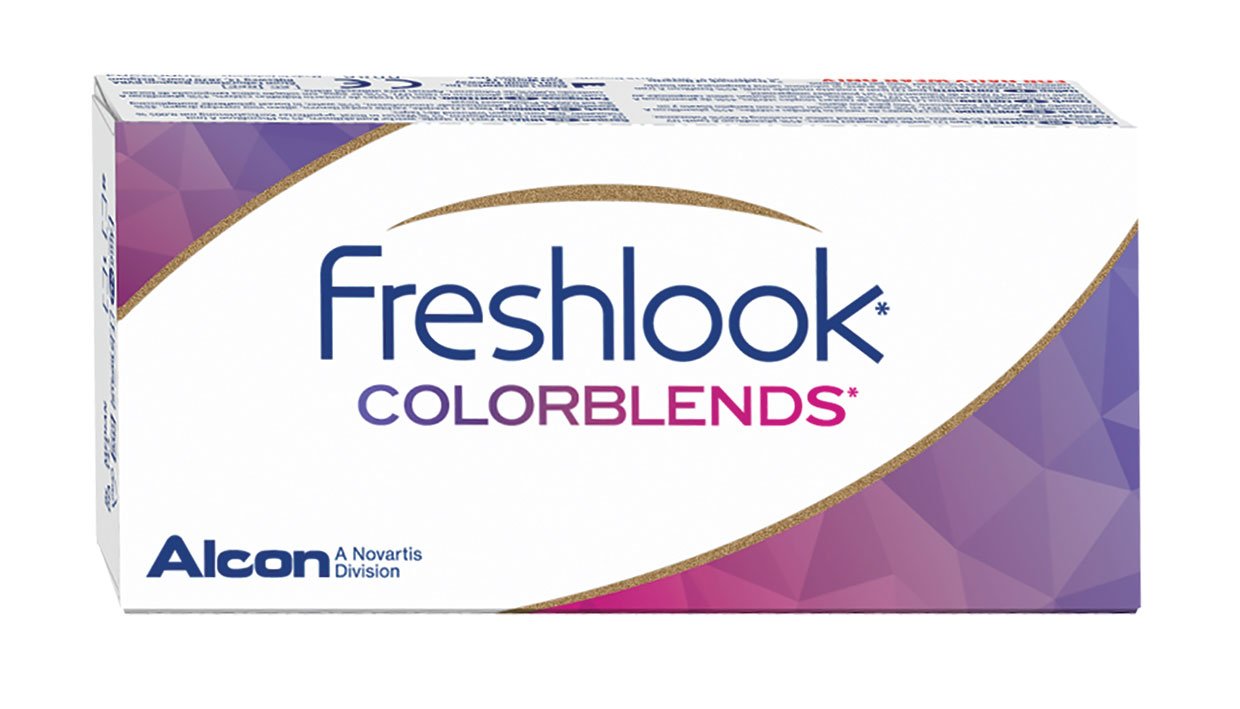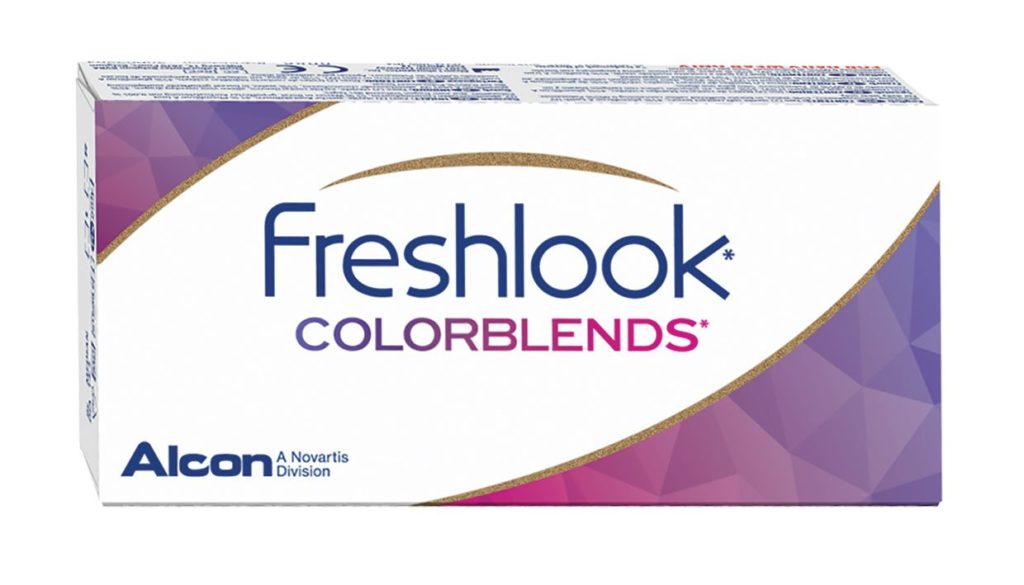 Freshlook Colorblends is one of the best selling coloured lenses on the market, with a remarkable range of twelve colours to choose from. These monthly contact lenses are the first ever to feature a technology that combines three colours into one, to create a natural blend. Today, people usually prefer a natural and subtle change of colour, which you can find with Brown, Gray, Sterling Gray, Green, Pure Hazel, Amethyst and Blue. While, Honey, True Sapphire, Turquoise, Gemstone Green and Brilliant Blue offer a more bold and noticeable change.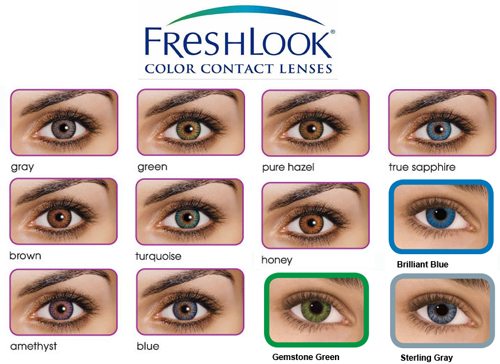 Freshlook Daily




Freshlook One Day contact lenses much like Freshlook Colorblends, features a 3-in-1 colour technology but in the convenience of a daily disposable. They are beneficial for people who occasionally wear coloured lenses or after a more hygienic way of wearing contact lenses. Freshlook One Day is available in Pure Hazel, Grey, Blue and Green.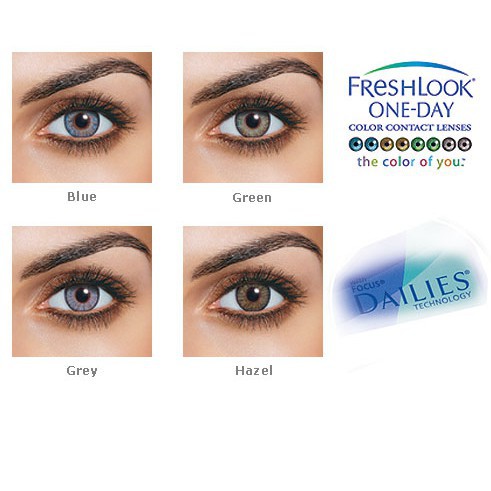 Enlarge the look of your eyes with Freshlook Illuminate contact lenses. Freshlook Illuminate available in color Rich Brown and Jet Black. Freshlook Illuminate now comes in 2 new and improved designs for bigger and naturally twinkling eyes that available in Diamond Black and Espresso Gold. Both lenses offer a bigger and bolder look for people who have dark coloured eyes. They have been designed with a unique starburst pattern and a dark outer ring to add depth and definition the eyes.

Benefits of Freshlook Colorblends
Be sure of the highest quality from your colour contacts when you wear these best-selling colour lenses from Alcon Vision. Freshlook Colorblends contact lenses deliver an unparalleled performance, freshness and comfort throughout the day.
This contact lens is made in 55% water content that will helps to hydrate your eyes over the course of the day. Freshlook Colorblends prevent the from the dry eyes and keep them moist and all day long. As a result, clear and comfortable vision is delivered from the start of the day till the end of it with these high-quality monthly contact lenses.
Where to buy?
To purchase Freshlook contact lenses product range, you can order online through shop.malayaoptical.com or if you just nearby Petaling Jaya area you can drop by to our shop at Malaya Optical Optometrist to learn more about Freshlook contact lenses.