Designer Eye Wear

We travel the world to source for the latest Designer Eye Wear from Europe exclusively for our clientele. Most of our designer eye wear collection is from Europe. These products are inspired by local talents and mostly hand crafted by the designers themselves.  Each of our products are meticulously inspected and checked before we secure the distributorship or exclusive dealership  at Malaya Optical.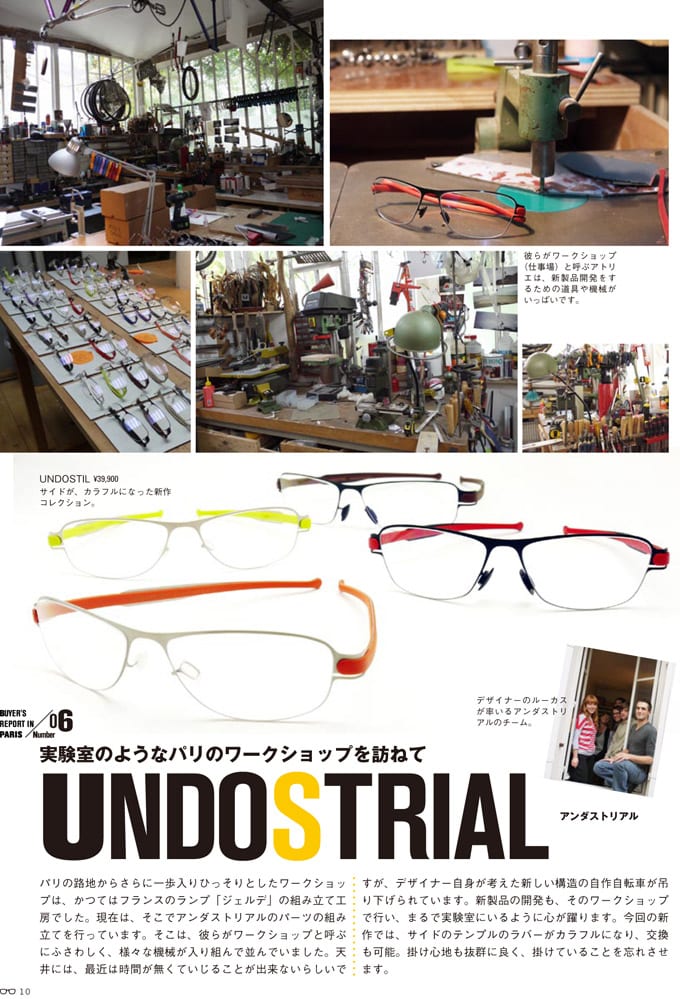 As you know, ideas come from a perception of reality. When these designer eye wear from Europe was created it was thought to change the mood is reflected in our daily environment. Each piece of eye glasses has different in luminosity, creativity and motion to make us feel alive and wanna to be visible.
Building such unique pieces of designer eye wear.
Building such unique pieces of designer eye wear from Europe, starts with the basis of sharing ideas. This is a never-ending growing process, where thoughts can and must be different, because being different means growing.  Eye glasses that are inspired by iconic figure of the 20th century that sparks unconventionality, courageousness, intelligence and integrity.
Our Collections of Brands of Designer Frames and Branded Sunglasses.
Swiss flex, Wolfgang Proksch, Mykita, Coppe Sid, Derek Lam, Marc Jacobs, JF Rey, Calvin Klein, Whiteout & Glare, Blackfin, Less Than Human, Tag Heuer, Oakley, Markus T, Moschino, Lafont, ByWP, Parasite, Boz, Round Frames, Retro Frames, Anitque Frames, Aha, Benetton, Burberry, Bywp, Coach, Emporio Armani, Fendi, Giogio Armani, Super, GF Ferrer, HausMarke, John Richmond, Max Mara, MiuMiu, Moschino, Nike, Prada, Paris Hilton, Robert Marc, Romeo Gigly, Rudy Project, Sama, Victor Rolf, Vivien Westwood, Zero Rh, Andy Wolf, Bevel, Blackfin, Boz, Byblos, Coppe + Sid, Derapage, Derek Lam, Dun, Dutz, Eco, Envisu, Face Font, Ferragamo, Frank Kids, Free Form Green, Gotti, Hana, Lotto, Metzler, Modo, IC Berlin, Parasite, Noego, Paul Smith, Perfect Number, Plasta, Ultem, Superdry, Staffan Preutz, Synergi, Spvvyi, Salt, Carbon Fiber, Undostrial and Super Retro Future many more. Now at Malaya Optical we are having an Eye Wear Promotions.
All the Designer Eye Wear From Europe features the some new elements such as Pink Swirls pattern, or the tiger stripes, the dark night pattern or even the golden temples.  Each designs are unique and shouts presence. In a nod toward Mother Nature, the Designer Eye Wear From Europe available at Malaya Optical Eye Wear has natural wood feel, bamboo quality for panda and some leather collection too.