Welcome to the world leaders new safety eyewear. Safety glasses are no more with those of oversized plastic designs that no one would consider wearing out from work site. Now, CAT safety eyewear stands up to the most demanding environments and activities. All the Safety Glasses are ANSI Z87.1-2015 certified which has features and benefits that eliminate distraction and irritation while keeping you focused on the task at hand. These frames are crafted with shatterproof side shields for protection that meets ANSI standards.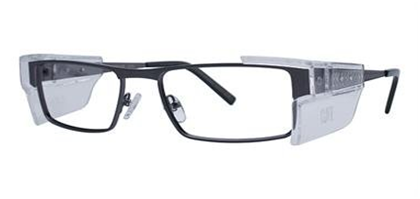 Malaya Optical brings you our latest and various sized safety eyeglasses from Caterpillar. It has completely reinvented the safety glasses industry. Anyone who has an active lifestyle understands the need for stylish, comfortable and durable protective eyewear. Safety eyewears are designed with classic full framed-rectangular style that has fashionable look.

CAT Safety Eyewear has made for comfort use and optimized the risk of injury. Caterpillar prescription glasses have adjustable acetate temple ends, monoblock spring hinges and silicone hinges for a fit that stays to wear for long while. This eyewear has anti- scratch and anti-fog protection on artificial lenses which comes with it.

To have more information, please feel free to consult with our best optometrists in KL.
CATERPILLAR RESISTOR COL005
CATERPILLAR BARRIER COL004
CATERPILLAR DEFENDER COL004
CATERPILLAR AMOUR COL003
CATERPILLAR INSULATOR COL104
CATERPILLAR INSULATOR COL103
CATERPILLAR VOLT COL100
CATERPILLAR WARRIOR MATTE BLACK GREEN